hello!
almost to the weekend, guys. it's been a busy week for me and i am looking forward to the weekend. this weekend will be my last one that isn't jam-packed until june 8th. yup. juuune freakin' eighth! that's okay, it's all jam packed with cool stuff, so i can't complain. i love low-key weekends, though, so i am going to be sure to soak this last one up!
how about a little list action? three things thursday style…
1. i made my desk a standing desk today!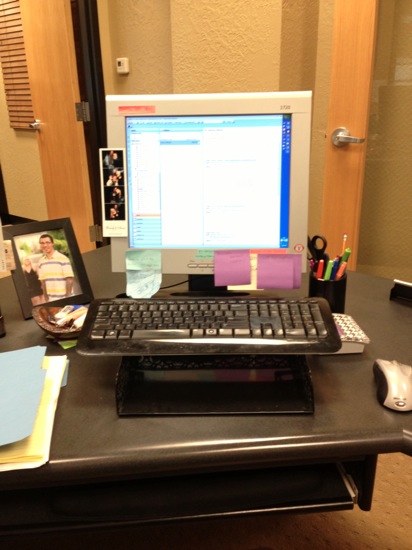 so.. last night marshall brought up the fact that it is so bad to sit ALL. DAY. LONG. it's true, it's bad for your health, your posture, your sanity…
anyway, i sit at my desk for roughly eight hours a day minus a few times i get up to do things.. but i am basically planted in my chair all day long. i am lucky to get 1800 steps in by the end of the work day! oh, and want to know something super weird? well, maybe not so weird.. but interesting none the less…
i didn't really start having digestive problems until about 9-10 years ago. coincidentally, that is when i started an office job (i had one before my current job.) before the office job life, i worked in retail, was a waitress, worked at a deli.. basically did jobs where i was always on my feet!
i am wondering if sitting down all day has anything to do with my lazy colon? i wouldn't be surprised. for real.. it makes sense!
anyway, i have always wanted to have a standing desk.. so after yesterday's conversation i decided i would figure out how to make one today. turns out it was way easy. i propped my monitor up on a wooden block so it tilted upward toward my face. i set my wireless keyboard on my inbox. BAM.. standing up desk, just like that.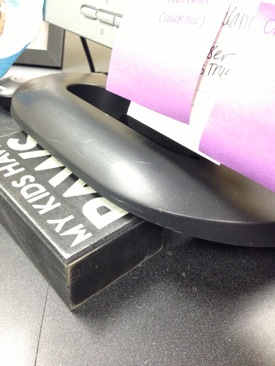 i stood up for a few hours today and it actually felt good! this new situation gets a thumbs up from me.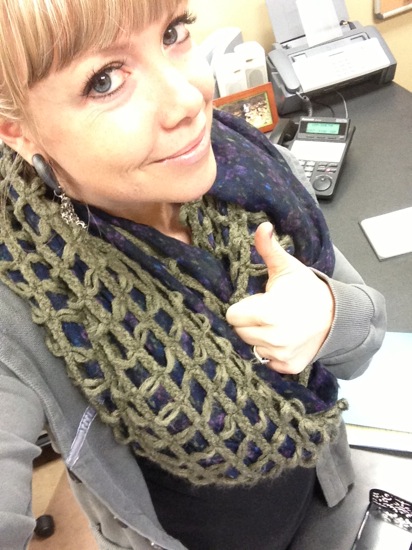 2. today is my one year anniversary of GPP!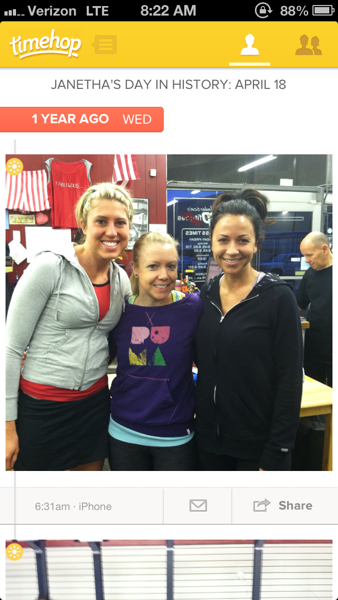 wow.. can't believe a year has gone by. i won't get all sappy, but i have to say that GPP has CHANGE MY LIFE. not just my fitness routine. i have learned so much about myself, about health, about LIFE thanks to GPP. and.. added bonus? i am stronger, faster, and more fit than i've ever been.
i have also met some of the greatest girls in the world and they have become forever friends.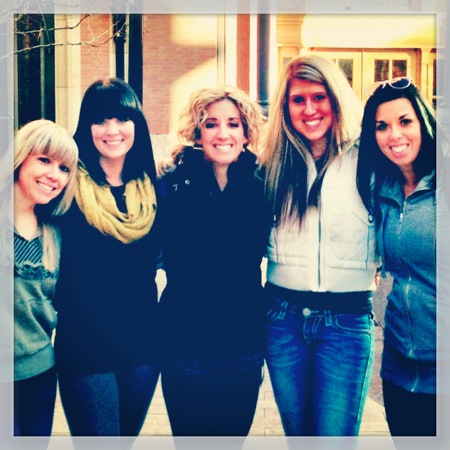 since it's HELLth week this week, we couldn't do my first workout to celebrate my anniversary. however, katie and lindsay will be here next friday (we are planning for blend retreat!) we are going to do my first workout then, so the girls can experience the fabulousness that is GPP.
3. randy lost four pounds!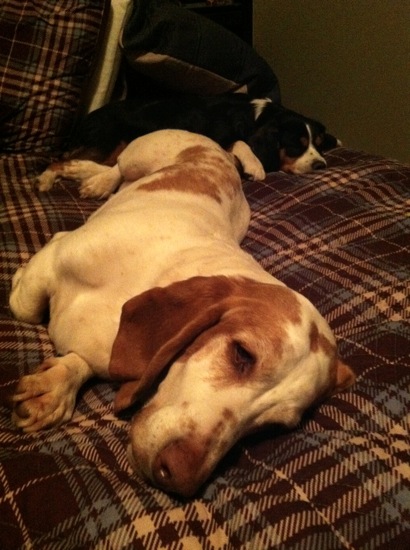 this big guy had a vet check up and rabies shots and i was happy to find out he's lost some weight. that's great news for his basset hound back. being a long dog with little legs can't be easy.. so staying slim and trim is important for him. he wasn't necessarily overweight before, but the vet said that this weight loss (thanks to many days playing at doggy daycare!) is great since he is getting older (he will be 8 this year) and getting around will be easier for him since he's not a fatty. maybe i should enroll in doggy daycare ;)
pen lost about a pound.. she's in great health, too!
that's all i have for tonight. happy friday tomorrow!
oh and a little PSA.. my friend kerryne got a new blog! make sure you update your bookmarks if you are following her :)
Q~
do you spend the majority of your day on your feet or sitting down?
xo. janetha g.