let's face it: there are a lot of treats, sweets, and goodies to eat this time of year. it's hard not to give in to the sugary temptations that surround us during the holiday season! but that doesn't mean we have to completely give in. there IS a way to indulge while still watching our waistline. you just have to be smart about your baking. and with smart balance, it's easy to be smart.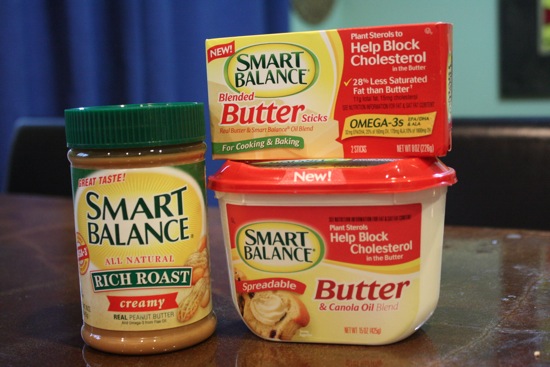 i recently received a variety of items from smart balance to incorporate in my holiday baking.why is smart balance better than regular butter? well, there are a few reasons why:
it naturally contains zero grams of trans fat and does not contain partially hydrogenated nor hydrogenated oils of any kind.
it contains a blend of poly- and monounsaturated fats designed to improve the ratio of good cholesterol (HDL) to bad cholesterol (LDL.)
it has added omega 3s, vitamins, calcium, and plant sterols (those help block cholesterol!)
smart balance is a great way to make all your holiday recipes a little healthier this season. the smart balance folks have created a database of recipes to help you do so! they also offer a free 14-day food plan to help jumpstart healthier eating. you may have seen their current commercials or the hashtag #HelpSanta. this is all about helping santa watch his weight by using smart balance to replace butter in his christmas eve cookies! that man needs all the help he can get…
so, when i received these better butters, i knew exactly what recipe i wanted to makeover: banana bread. i just had to wait for a few 'naners to blacken. when it comes to banana bread, my motto is "the blacker, the better!" so i bought some bananas and waited… and waited… and waited. finally, they became black enough for baking!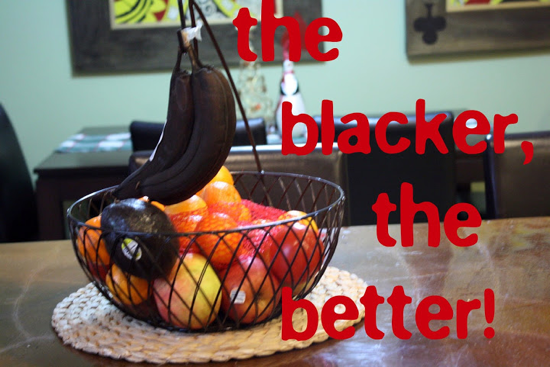 it has been snowing today (YAY for me since i am going snowboarding tomorrow.) marshall and i were out and about earlier. we went to brunch and did a little christmas shopping, but then the snow really started coming down. all i wanted to do was go home and get warm! i decided it was the perfect afternoon for a little banana bread baking action.
i usually make momma b's not-so-healthy banana bread when i have black bananas on my hands, but i decided to makeover her recipe with a healthier holiday treat in mind. i replaced the oil with melted smart balance butter, swapped half of the all purpose flour for whole wheat flour, and halved the amount of sugar. i also added some cinnamon because, for some reason, cinnamon screams "HAPPY HOLIDAYS!" to me. anyone else? no? just me? hmm.. moving on.
this banana bread came together in a flash. making the batter was really as easy as 1-2-3.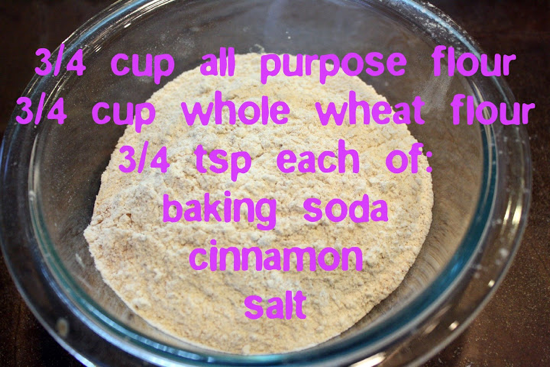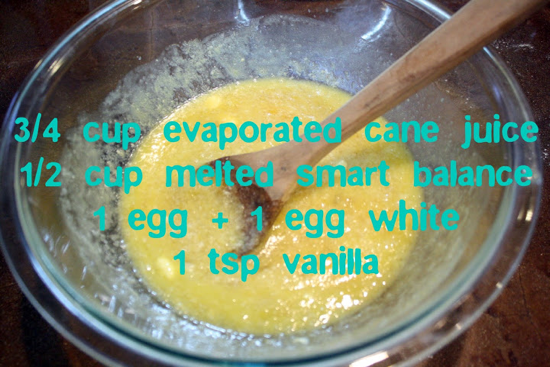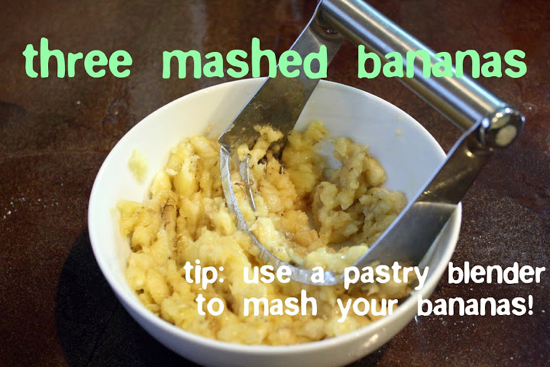 okay.. maybe as easy as 1-2-3-4.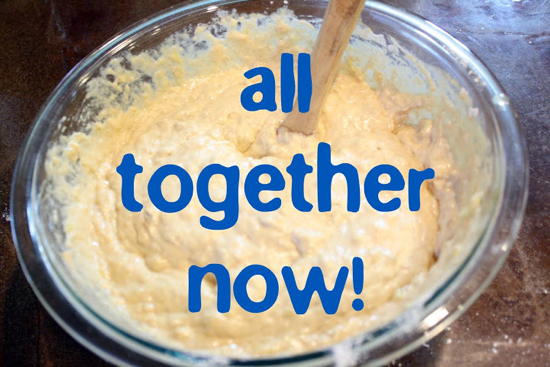 if you don't have buttermilk on hand (i most certainly did not) you can make your own! simply combine 7 parts milk to 1 part white vinegar and let it sit for a couple minutes before adding it to your recipe. for the half cup of buttermilk in the recipe, i made my own using vanilla soy milk and white vinegar.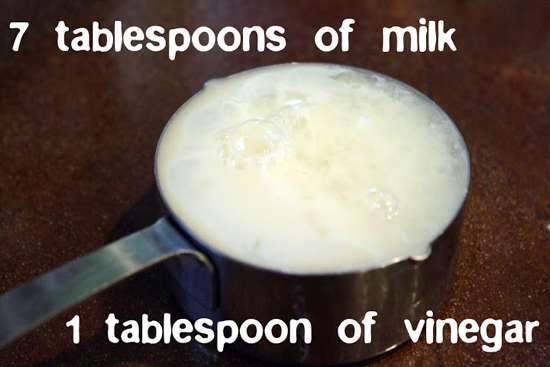 once you have your batter ready to go, you want to pour it into a prepared loaf pan. to prepare it, simply spread some smart balance butter on the bottom and sides of the pan and then dust it with some whole wheat flour.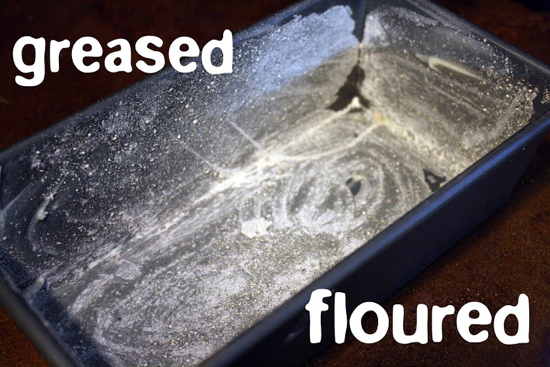 once your pan is prepared, you're ready to rock.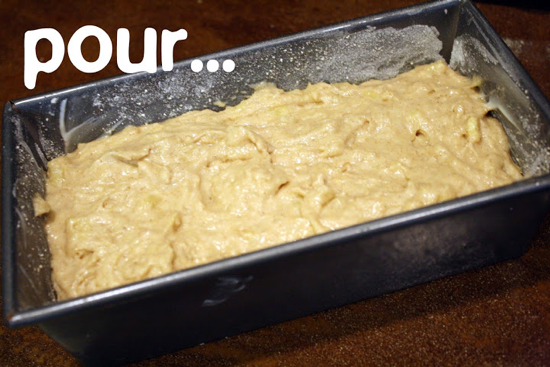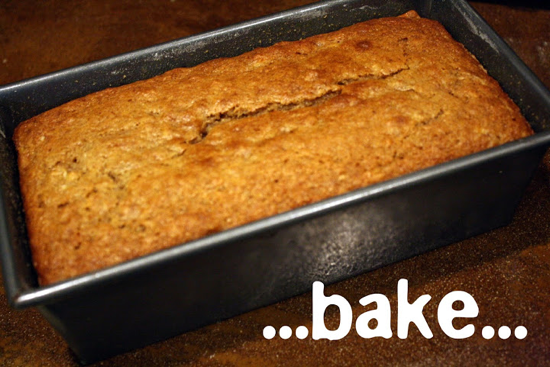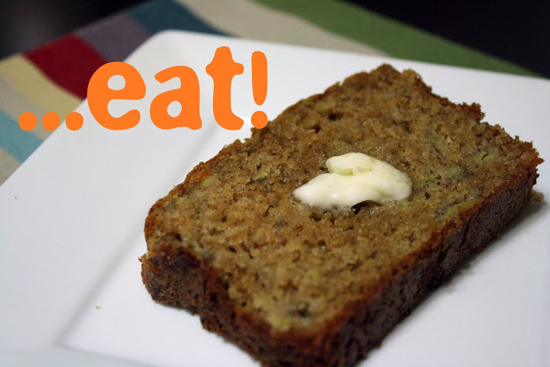 okay, so there may have been a slight cooling period between the baking and eating, but i definitely couldn't wait too long. the banana cinnamon smell that filled my kitchen was just too good to resist.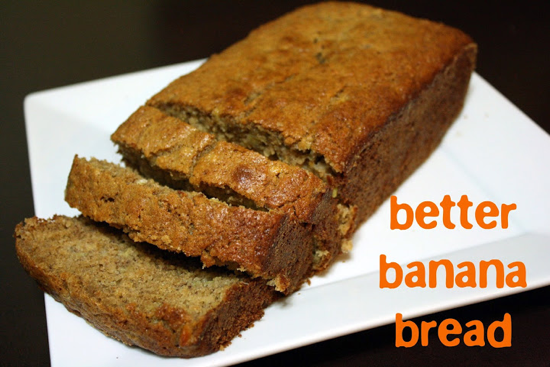 better banana bread
prep time: 5 minutes
bake time: 45 minutes
yield: one large loaf
ingredients:
3/4 cup whole wheat flour
3/4 cup all purpose flour
3/4 tsp salt
3/4 tsp baking soda
3/4 tsp ground cinnamon
3/4 cup evaporated cane juice or other unrefined sweetener
1/2 cup (1 stick) melted smart balance butter
1/2 cup low fat buttermilk
1 large egg
1 large egg white
1 tsp vanilla
3 small blackened bananas, mashed
directions:
preheat oven to 350 degrees (F).
combine flours, salt, baking soda, and cinnamon in a small bowl. set aside.
in another bowl, combine sweetener, butter, eggs, and vanilla.
in a third bowl, mash bananas.
add dry ingredients and bananas to wet ingredients. stir until just combined–do NOT overmix.
prepare a large loaf pan (between 4″x9″ and 5″x10″) by greasing the bottom and sides with butter then dusting with flour.
pour batter into load pan.
bake for 45 minutes until golden brown. a toothpick should come out clean when testing the center of the loaf.
let cool completely.
slice, top with a pad of butter, and enjoy!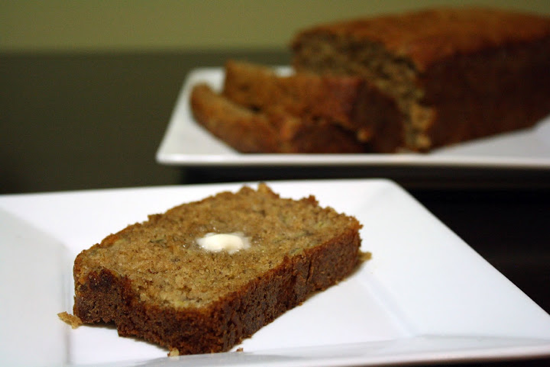 this made-over version of banana bread tasted just as indulgent as the original. i loved the buttery smart balance spread on top, too! next on my list for healthier holiday baking is PBJ thumbprint cookies–can't wait to put that jar of smart balance peanut butter to use.
Qs~

1. what is your favorite holiday season treat?
2. what was the last thing you baked?
xo. janetha g.

FitFluential LLC compensated me for this campaign. All opinions are my own.