sunday night again? stop flying by, weekends, STOP IT.
yesterday AKA saturday (because you may not be reading this on sunday) was a day full of of festivities. 
i woke up bright and early for the 8:45 GPP workout. i like going on saturdays because i get to see lots of my friends who work out at different times than me on weekdays. it was fun because lots of faces i love showed up! the workout, however, was not very fun. i wasn't digging all the jump roping. oh well!
i headed home, had a protein shake, made some toast, and got my things together to head to the zombie chase 5k with kerryne and amanda. kerryne's kiddos were also doing the race with us. we all dressed as super heroes!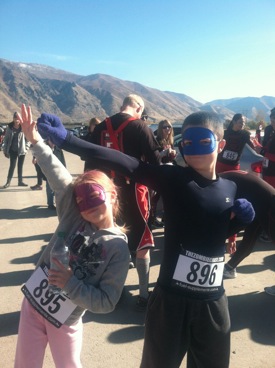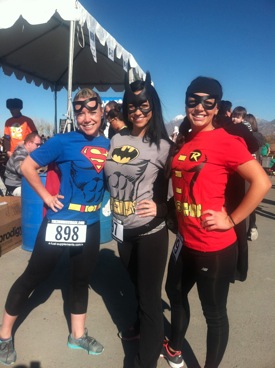 before you get on my case, i KNOW superman does not have a mask. but batman and robin had masks.. and kerryne's kids had masks.. I WANTED A MASK! haha. marshall gave me THE hardest time about the mask, though. he said people would make fun of and laugh at me. i loved how passionate how marsh was about me not wearing the mask–he even sent me an email on my way to the race with the subject: "what is he not wearing??" and the body of the email contained a link to a google image search of superman. haha… NO MASK! despite his email, i still rebelled.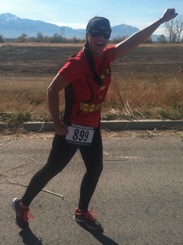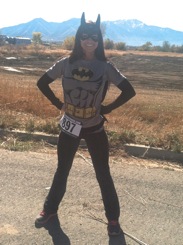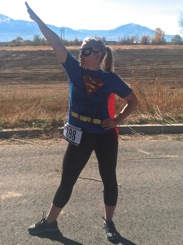 i rocked my mask for most of the race, but halfway through i realized it was gone! it must have gotten snagged on some barbed wire or something along the way. i have no idea. but i thought it was pretty funny that i lost it, considering the fact that i wasn't supposed to have one in the first place!
the 5k was pretty fun. it contained several easy obstacles and there were zombies getting up in our business throughout the whole course.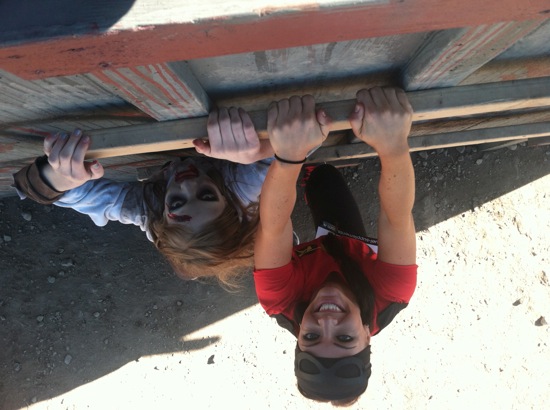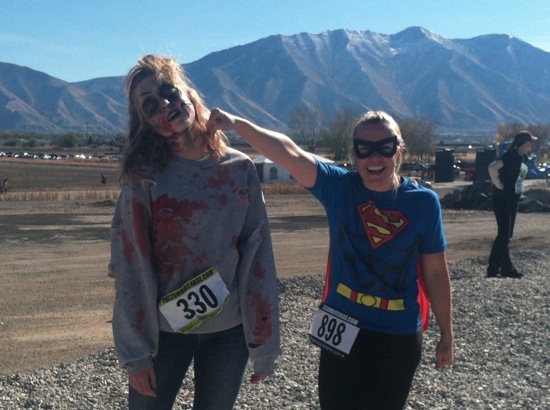 we also had a chance to shoot paintballs at the zombies–i would not have wanted to be THAT zombie volunteer.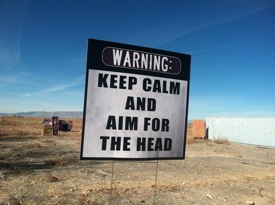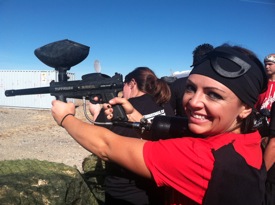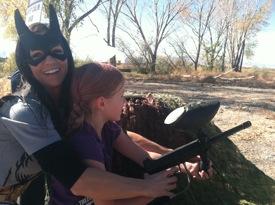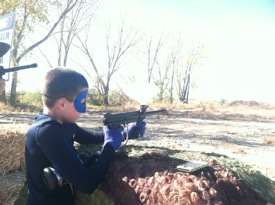 it was definitely a good time–not a typical 5k!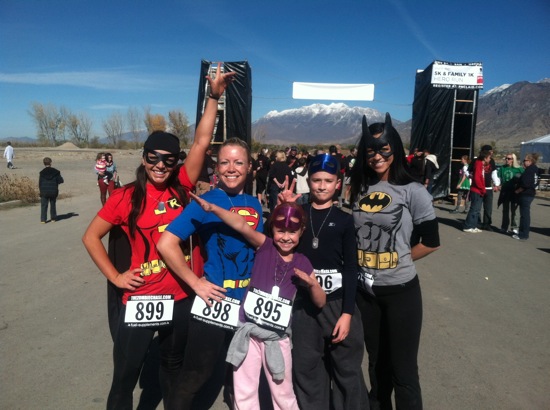 after the race we grabbed a bite to eat at guru's along with some cookies for the drive home. 
once home, i had to complete a few more tasks to get ready for kristen's halloween party. after my errands had been run, i headed to kerryne's house so she and amanda could mummify me! i know nothing about hair or makeup or being a mummy, so i am glad they volunteered to get the job done. 
once i was in costume, i grabbed my hot and hairy date, big foot, and headed to the party!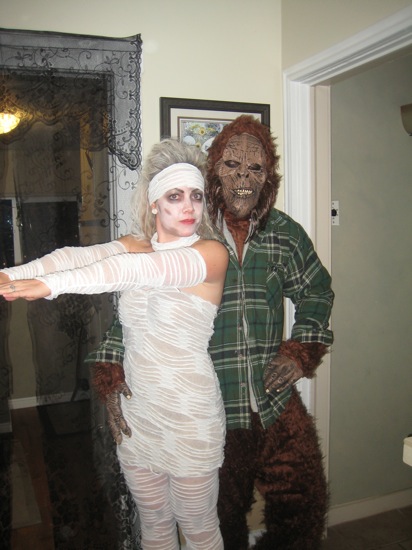 the theme was voodoo and it was INCREDIBLE! kristen and rory always outdo themselves with the decor. it was completely voodoo-ed out. i was mainly impressed with their costumes.. check them out!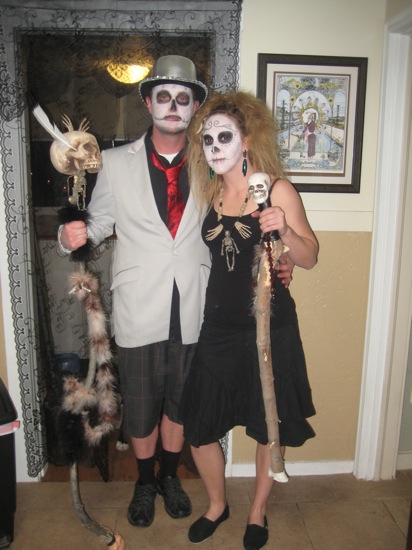 so cool, right?! kristen's eyes were SO creepy–check out the contacts: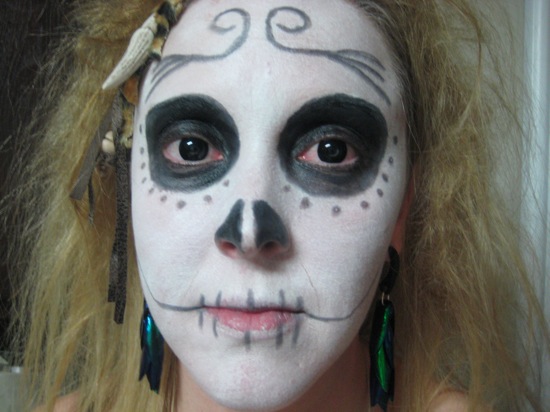 the rest of the party went along with the theme.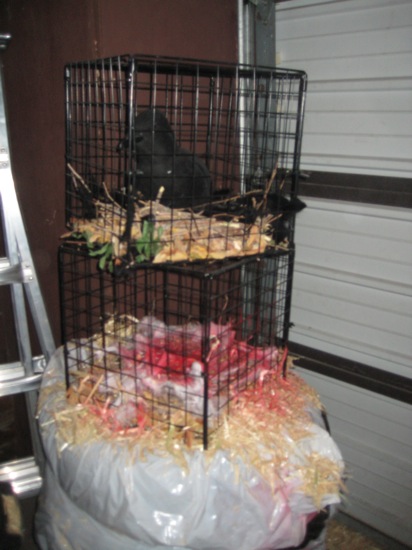 jungle juice from an altar…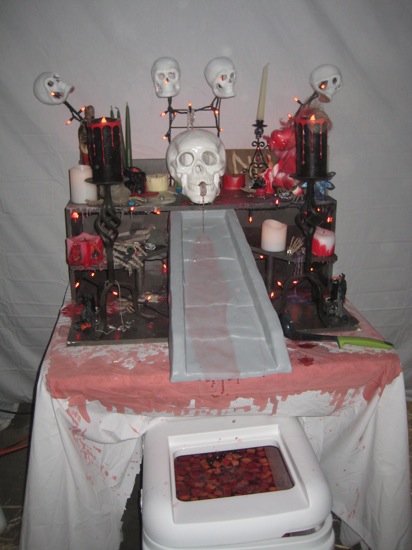 without the flash–way cooler. it was dark in there!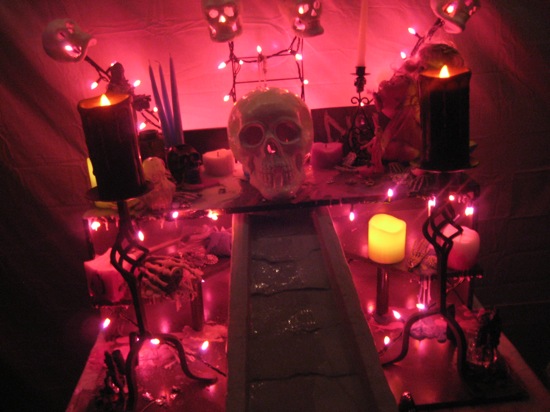 the voodoo lounge…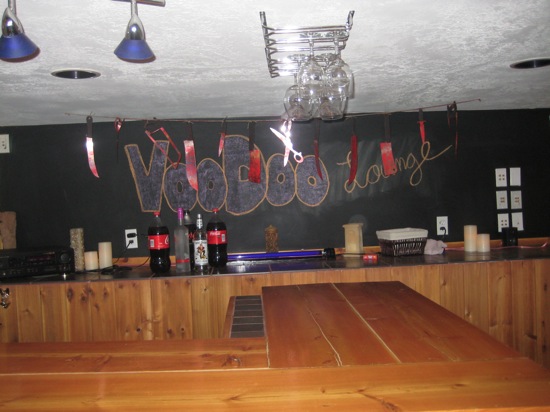 southern food–delicious jambalaya, corn bread, and bourbon chicken wings! also some deviled eggs which i ate about ten of. so good.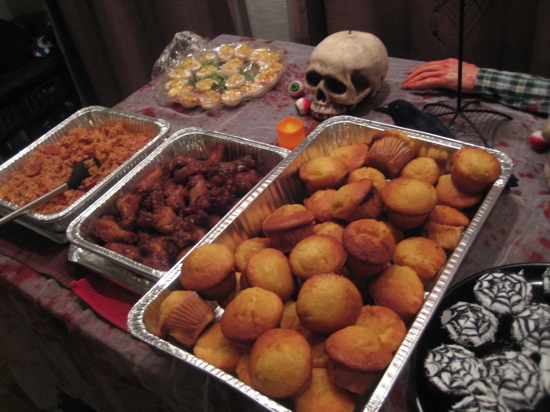 i was in charge of sweet treats, so i made three things. 
spiderweb chocolate cupcakes (marshall actually made these!)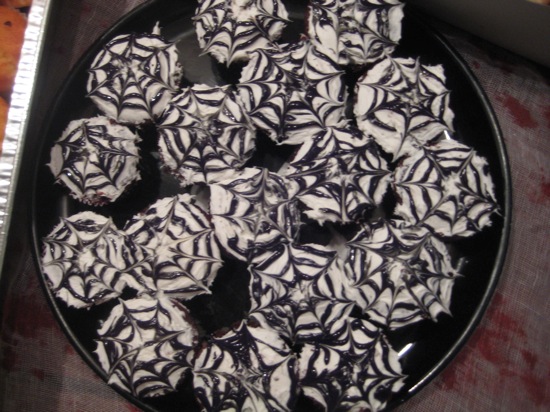 candy corn krispie treats.

and oreo white chocolate cheesecake.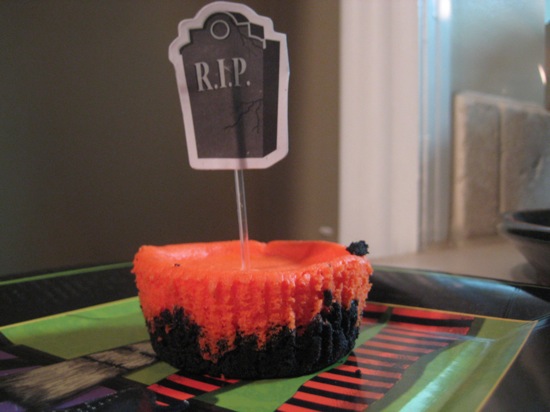 the party was so much fun! i love dressing up and seeing what every one else dresses up as. here are a bunch of photos from the shindig~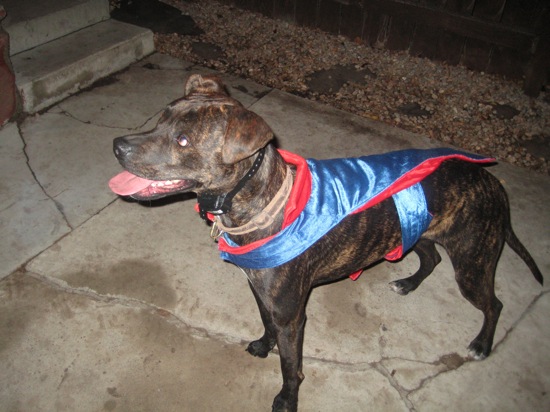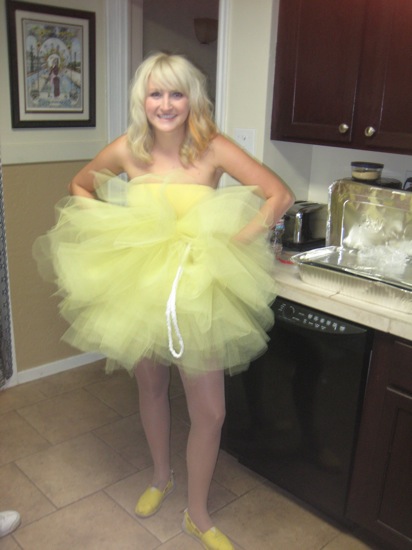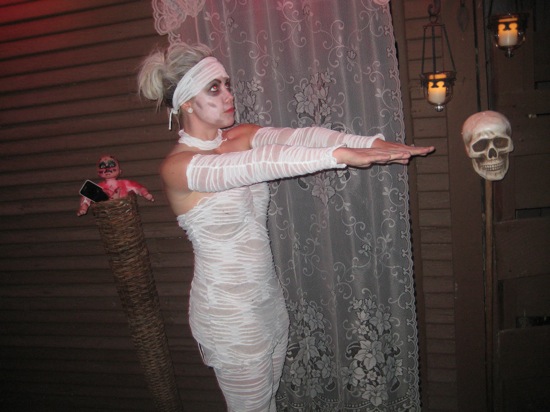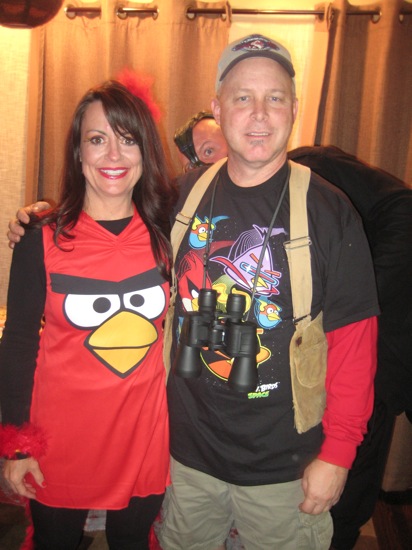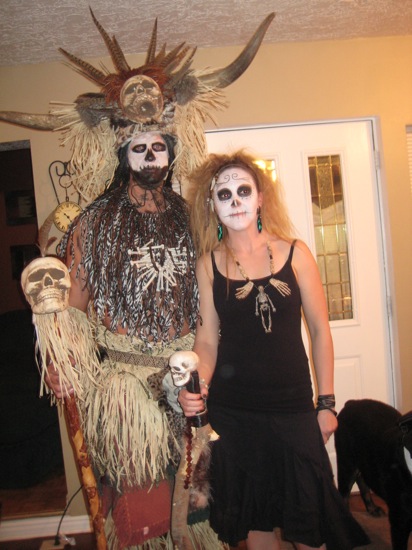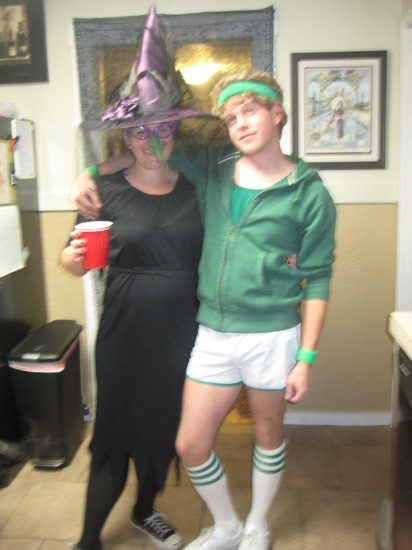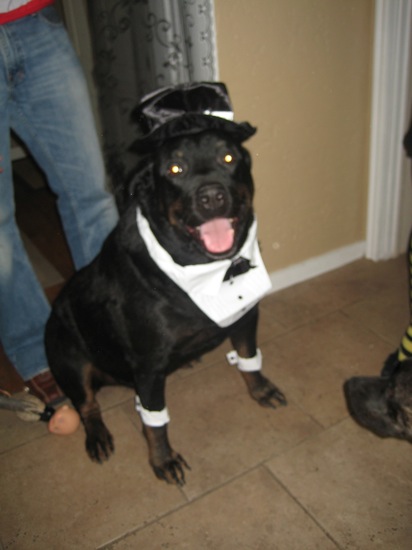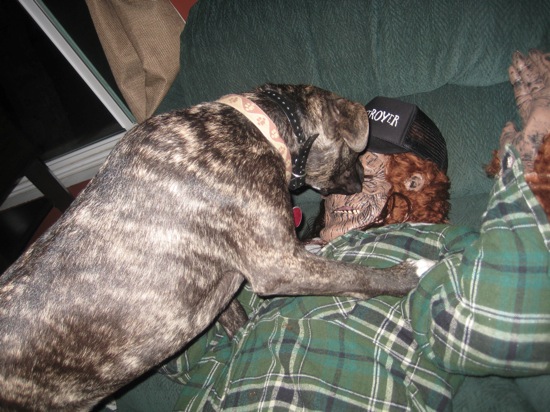 thanks for the great party, kristen and rory!
well, it's 10 PM.. that means it's time for dexter and then bed so i can wake up early for another monday morning. hope you all have a great week! i will be back tomorrow to tell you about a new 3-week challenge i am doing with my gym. anyone can join the fun–i will give you all the details in my next post!
xo. janetha g.