i won't try to make some incredible reason up about why i made these cookies.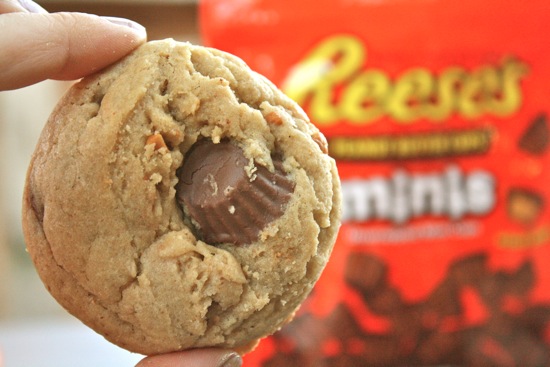 there isn't one.
basically, i saw these adorable mini reese's peanut butter cups at the store.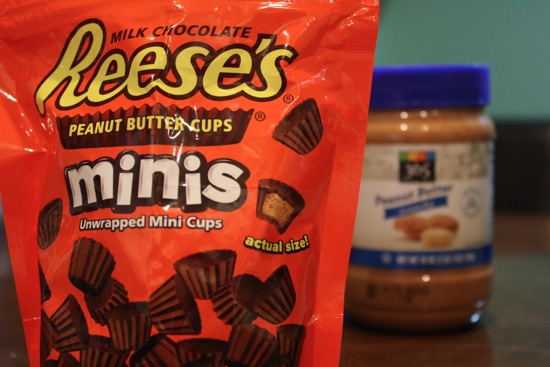 you know i am a SUCKER for mini things. aren't they SO cute??? look, marshall's devil tattoo is eating one. chomp.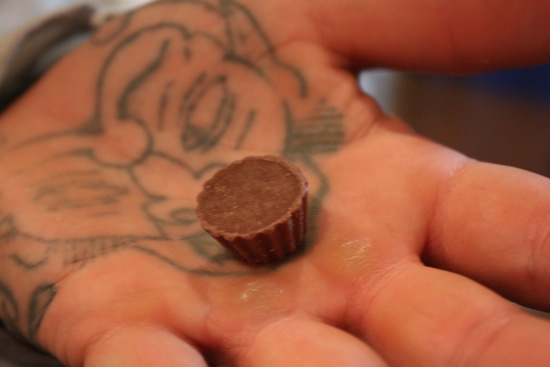 what's better than chocolate chips? peanut butter filled chocolate chips.. which these mini reese's basically are.
i have been on a sugar bender lately. blame it on the rain. wait.. never mind.. there has been no rain.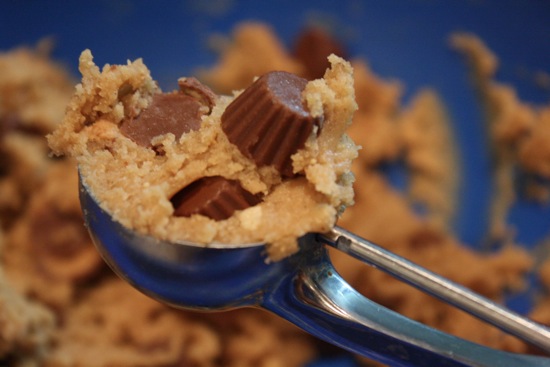 not sure what to blame it on.. but whatever, i am a sugar monster. and i don't see me slowing down, either, what with halloween, thanksgiving, and christmas on the way. it makes me want to BAKE ALL THE THINGS.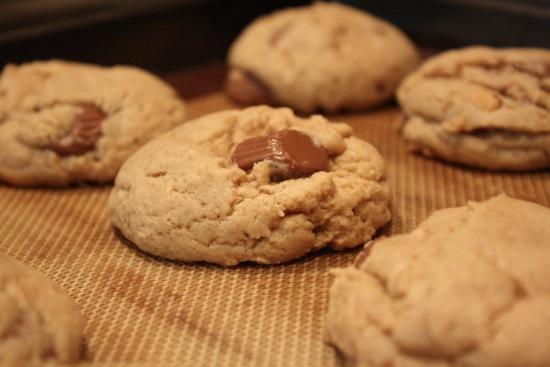 starting with these.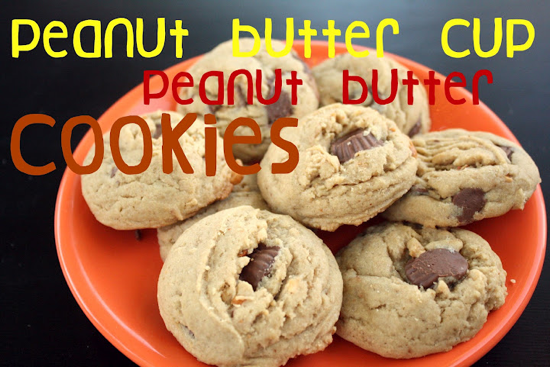 peanut butter cup peanut butter cookies
prep time: 5 minutes
bake time: 12 minutes
makes two dozen cookies
 
ingredients:
2 eggs
1/2 cup evaporated cane juice or white sugar
3/4 cup brown sugar
1/2 cup peanut butter (crunchy is best)
1/2 cup salted butter, softened
1 tsp vanilla bean paste or extract
3 cups all purpose flour
3/4 tsp baking soda
3/4 tsp salt
if needed: 2-3 TB liquid (i used almond milk)
8 oz miniature reese's peanut butter cups*
*if you cannot find the mini cups, you can sub with 4 oz peanut butter chips + 4 oz chocolate chips
directions:
preheat oven to 350 degrees fahrenheit.
line a cookie sheet with parchment paper or a silicone mat–or spray with cooking spray.
in one bowl, combine eggs, sugars, butters, and vanilla. mix well.
in another bowl, combine flour, soda, and salt.
slowly add flour mixture to the first bowl, a cup at a time, mixing well each time before adding more.
if needed, add some liquid to make the batter come together. it will be thick, but if it is too dry, you may need this liquid.
fold in peanut butter cups.
form dough into balls that are about 2 tablespoons each. drop balls onto cookie sheet.
bake for 12 minutes.
remove from oven and transfer to a cooling rack. let cool completely before eating.
enjoy!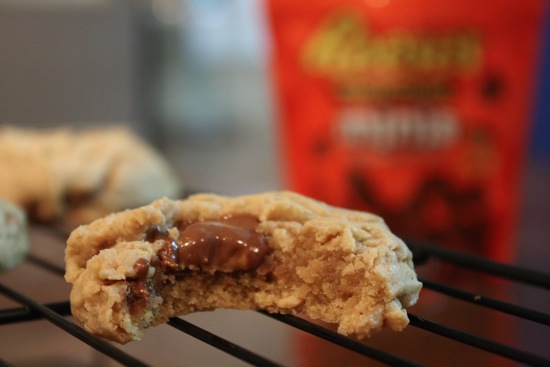 Qs~
1. what's your favorite cookie mix-in?
2. what is on your fall baking list?
xo. janetha g.