hey, guys! i took yesterday off from posting because i was busy playing with amanda, kerryne, and her kiddos. (well, after my crazy workout and work, of course.)
i am a member of the dailybuzz healthy living tastemakers program and was recently selected to try out lightlife products and throw a sustainable dinner party.
i had heard wonderful things about lightlife and i am always looking for ways to become more sustainable and eco-friendly, so i jumped at this opportunity.
i decided to have an eco-friendly evening with my friends full of exercise, eating, and other fun things.
we started the evening off with some eco-friendly exercise. we scored eco-friendly points by using only one car and carpooling to the trailhead of a beautiful hike up mueller park canyon, which is located at the top of 1800 south in bountiful, utah.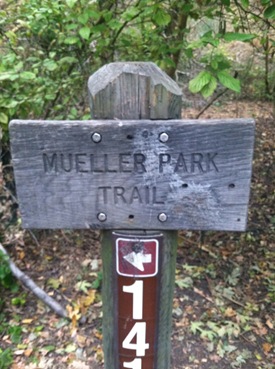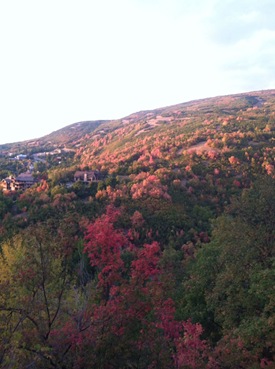 i love how beautiful utah is in the fall! the leaves have changed to so many beautiful colors and the climate is just right. we weren't able to hike the entire way to elephant rock because it got dark, so we plan to do this hike again on sunday.
we went back to kerryne's house for our eco-friendly garden party!
i made sure to pack all the necessities for our dinner in a reusable bag. (i knew all that lululemon shopping was good for something!)
i originally wanted to try lightlife's new veggie burgers, but i couldn't find them anywhere in stores. i quickly adjusted the menu to include the lightlife products i could find.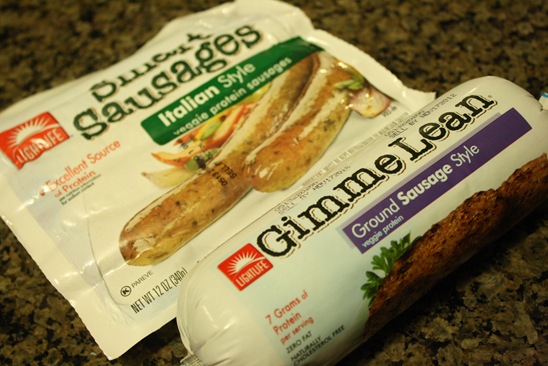 i picked up the lightlife italian sausages and ground sausage. our dinner took an italian-style turn and it was a total hit!
first, i whipped up a batch of healthy vegetarian sausage stuffed mushrooms.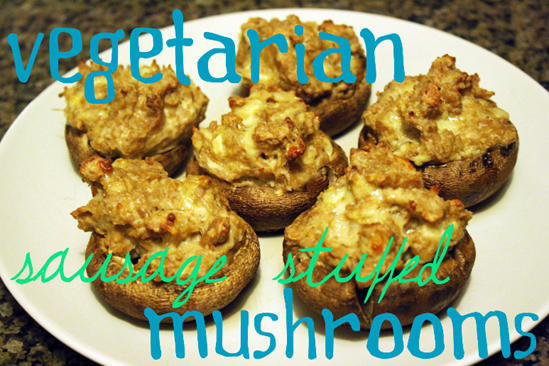 makes 8 large or 24 small stuffed mushrooms
ingredients:
8 large or 24 small mushrooms, stems removed
14 oz lightlife gimme lead ground sausage style veggie protein
1/4 cup shredded mozzarella cheese
2 TB plain greek yogurt
2 TB plain cream cheese
2 cloves minced garlic
1-2 tsp all purpose seasoning
directions:
preheat oven to 375 degrees.
place mushrooms on a lined baking sheet.
combine all ingredients except mushrooms.
fill mushrooms with sausage filling, distributing evenly among the mushrooms.
bake for 15-20 minutes, until cheese has melted and sausage is warmed through.
while some of us worked on the mushrooms, others participated in eco-friendly arts and crafts!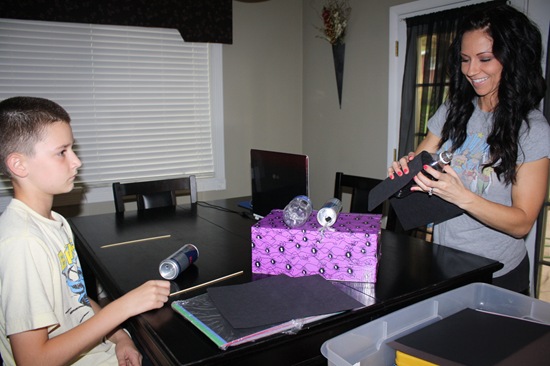 kerryne's cute kiddos used their creativity to repurpose household items to make some really cool things.
her son made a one-man-band contraption out of a box, tape, and empty bottles and cans. it sounded awesome! kerryne is so excited to have this new instrument at her house permanently!
and her daughter crafted some binoculars out of a used plastic wrap roll. she's super crafty! (and super cute, for the record.)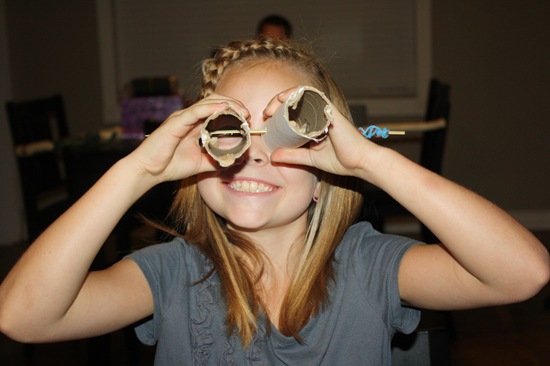 i am not too crafty, but i do like to cook, so i kept making dinner with amanda's help. kerryne also got busy in the kitchen by whipping up a batch of healthy cookies.
we used the lightlife italian style veggie protein sausages to whip up an easy spaghetti. i cheated and used bottled sauce. sometimes you gotta!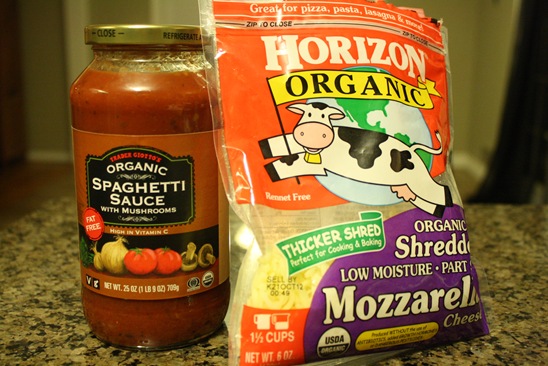 i made sure to choose organic ingredients because they are more sustainable and eco-friendly.
i diced the italian links and sauteed them in a skillet before adding the spaghetti sauce.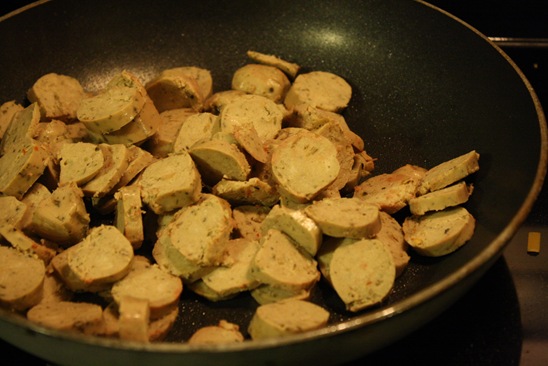 for the bed of the sauce, we opted for some local spaghetti squash. this was amanda's first time with spaghetti squash! she's a fan.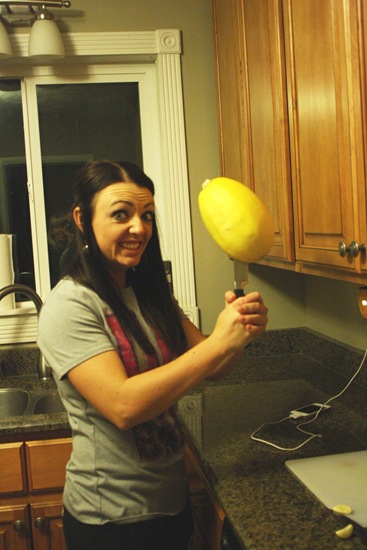 well, she's a fan of eating it. not so much a fan of cutting it!
we also whipped up a salad using organic and/or local veggies including lettuce, cucumbers, beets, bell pepper, carrots, and cabbage.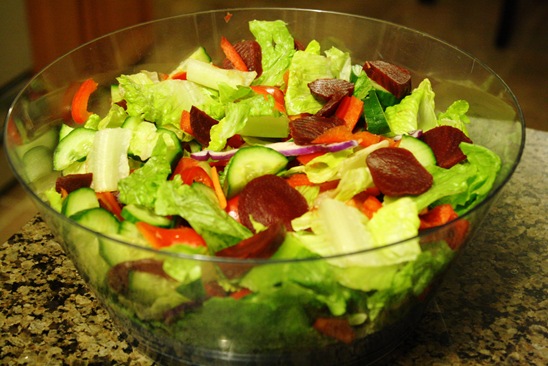 it all came together to make a delicious, sustainable, eco-friendly meal.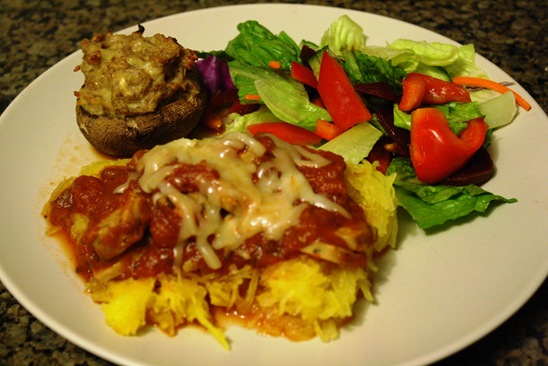 we ate it together at the table, reusable water bottles on hand!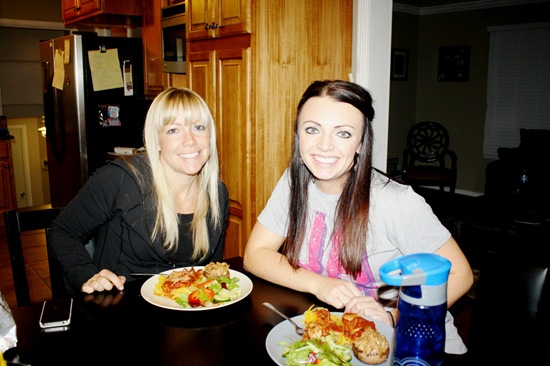 i typically eat meat, as you know, but i honestly think the lightlife sausages tasted better than the real deal—especially the italian links. the texture was a bit different than regular italian sausage, but the flavor was much better and the sausage was not greasy at all due to the fact it contains so little fat.
i know it's a good idea to eat less meat when and where i can due to the sustainability of a meat-free diet. a quick google search led me to this chart informing me of the energy requirements to produce just a quarter pound of beef:
(source)
i do enjoy eating meat and i don't have any health or ethical issues with eating it, but i do think i should consider the sustainability standpoint of cutting back on meat consumption. something to think about.
this party was initially supposed to be a garden party, but it was rainy, cold, and dark by the time we were ready to eat. instead, we brought the garden inside with another crafty, eco-friendly project.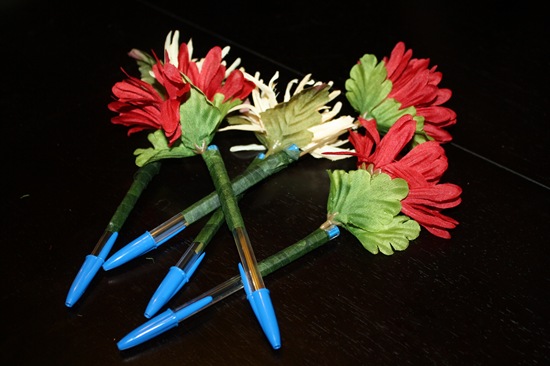 flower pens!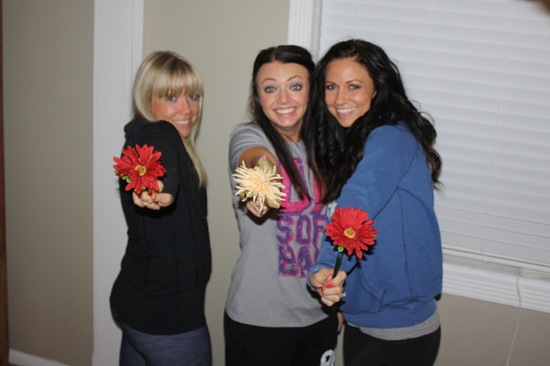 yes, flower pens.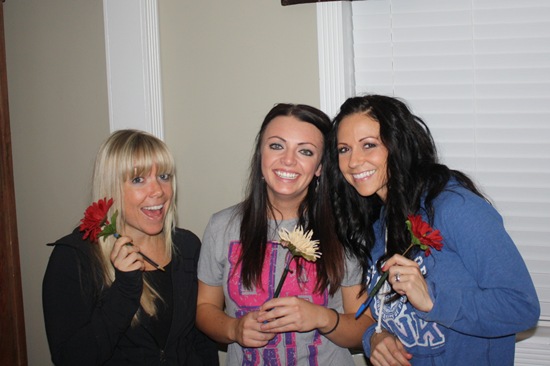 the real story is that everyone steals our pens at work, so kerryne took matters into her own hands and decided a vase full of pens with flowers attached to them would be sure to stop the pen thieves. it makes sense and now i know why i always see those dumb flower pens at the doctor's office.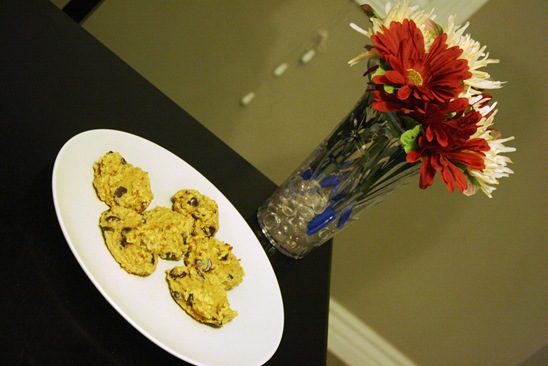 we will see how long those flower pens last in our office! i'll tell you you one thing.. those healthy cookies sure didn't last. they were delicious and nutritious (and there is no recipe to post because kerryne kinda winged it.. sorry, friends. maybe next time.)
i am super stoked that our sustainable "garden" party turned out so well! it is really easy to make a few minor adjustments in your life to incorporate more sustainable, eco-friendly meals, moves, and everything in between. thanks, lightlife, for helping us sharpen our sustainability skills last night! it was a lot of fun.
Qs~
1. what measures do YOU take to be more sustainable and eco-friendly?
2. what are your thoughts on incorporating more/all vegetarian meals into your diet?
xo. janetha g.
This series is brought to you in partnership with Lightlife, Live long. Travel light. To learn more, click here http://www.lightlife.com. As a part of the DailyBuzz Food Tastemaker program, Lightlife provided me with a stipend and product for sampling.