one of the best things about costa rica was all of the animals we were able to see and interact with.
on day we went to the jaguar rescue center for a guided tour of the sanctuary.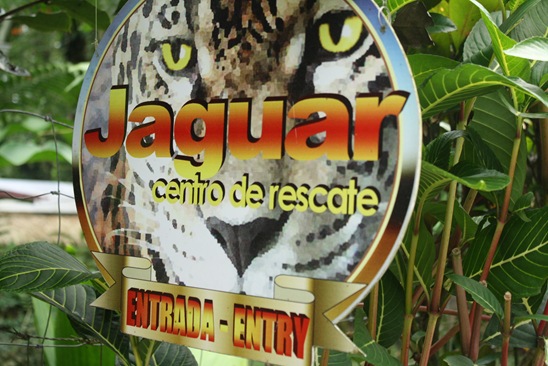 the sanctuary houses injured, mistreated, and confiscated animals and rehabilitates them until they can be reintroduced to their natural habitat. super cool. here are just a handful of the animals we got to see.
monkeys.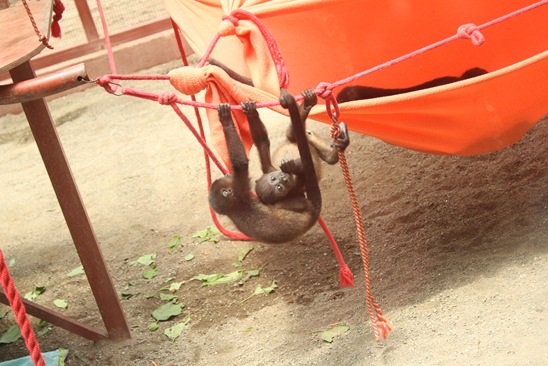 sloths.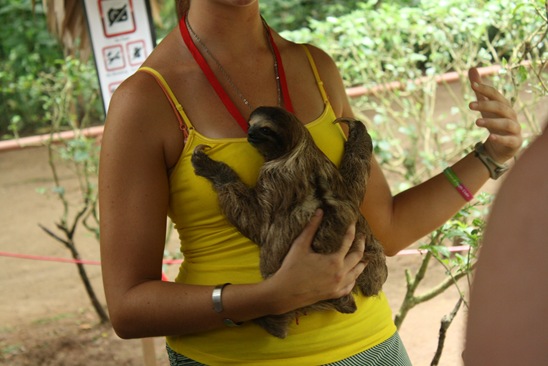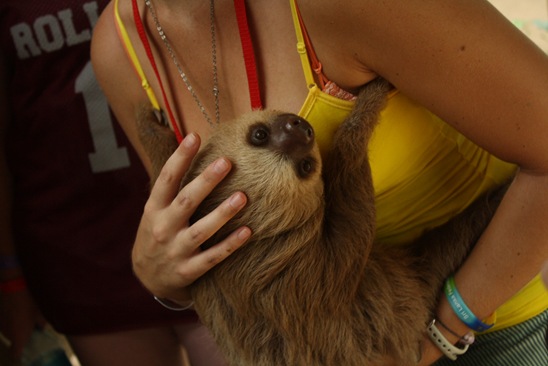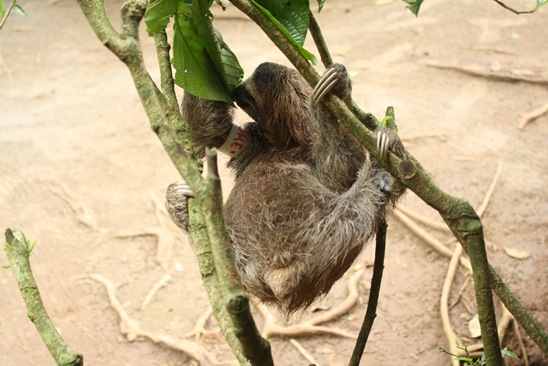 tadpoles waiting to get out.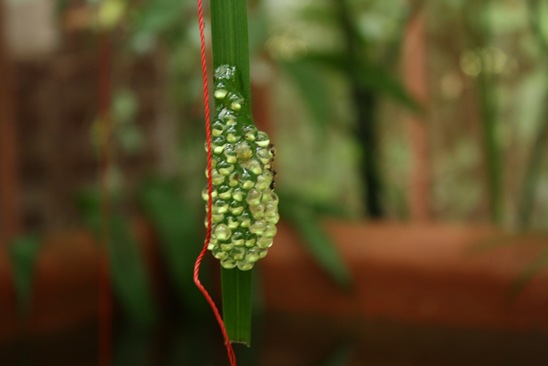 an injured hawk—he's there for life.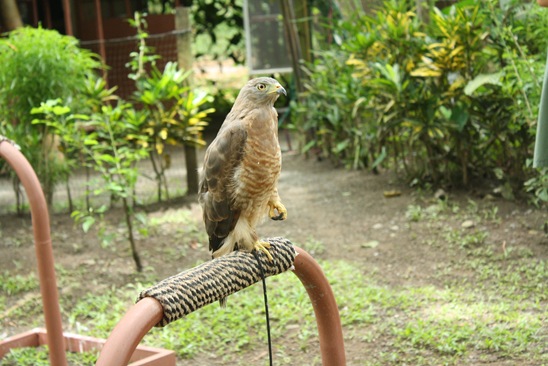 tucan.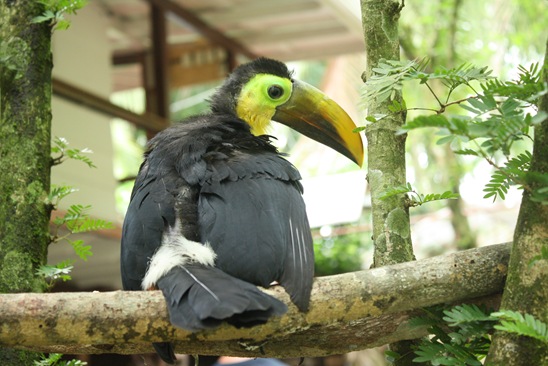 my favorite—a spectacle owl. she was sad because her life mate recently passed away.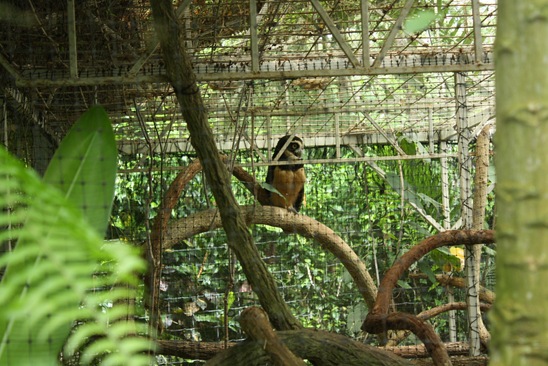 we went on a jungle hike in manzanillo and saw wildlife on a smaller scale: bugs, spiders, snakes.. lots of creepy crawlies. we also saw another sloth hanging out in a tree.
it was pretty rad getting right in the thick of the jungle.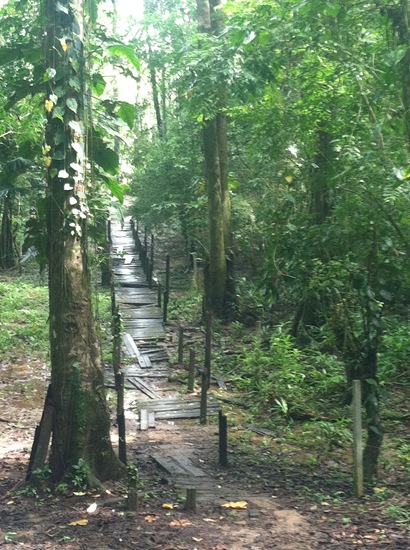 do you spot the toad?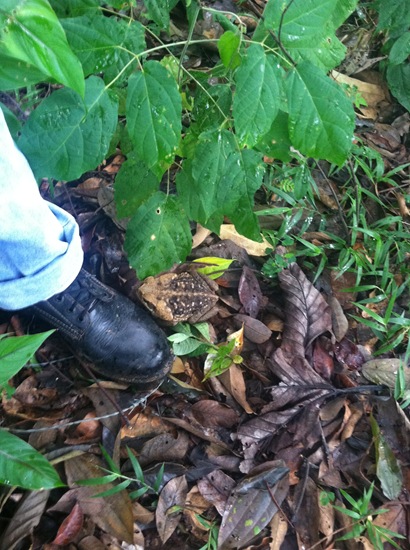 a closer look…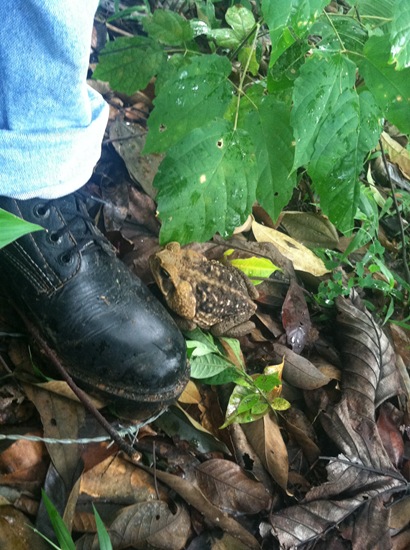 this viper was beautiful. for some reason, snakes don't creep me out a bit. love them. as long as they don't bite me.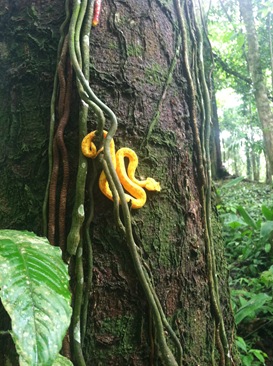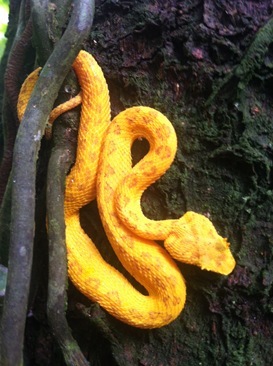 scariest moment of the trip? holding a giant spider. jklfwehjkfewnklasdl.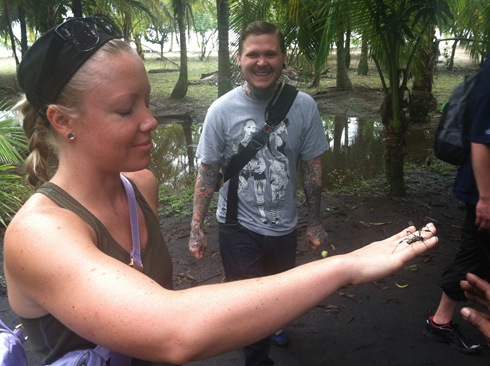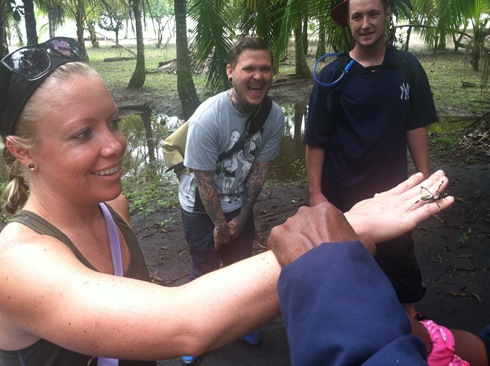 don't let that smile fool you. i hated it. tears came to my eyes.
at least it wasn't on my face! this is ricky, our tour guide. he was awesome!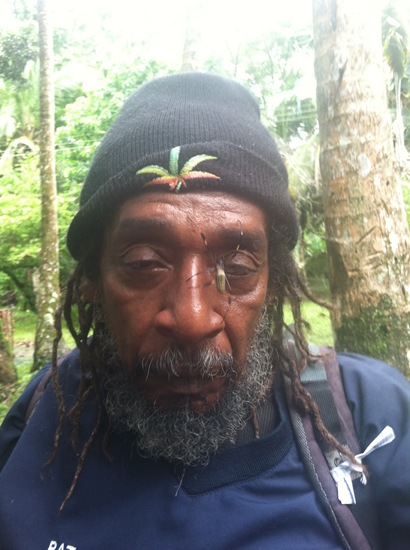 if you head to puerto viejo, you MUST book the gandoca-manzanillo jungle hikewith ricky (we booked through gecko travel)—it was such an incredible experience and we all learned so much about animals, plants, and nature in general.
we saw a few critters and creatures when out and about on our own.. everything from tiny hermit crabs to a big monkey swinging in the tree overhead.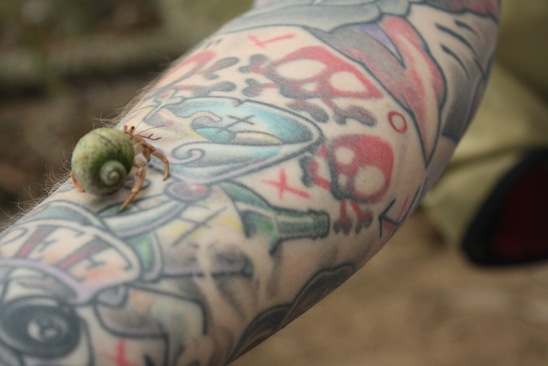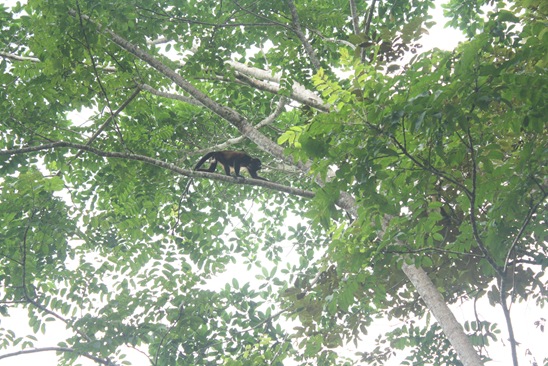 the best animals in costa rica were DEFINITELY the dogs. they were all over the place! i was in heaven! because, you know, all dogs go to heaven. and heaven is in costa rica, i just know it.
they all became our fast friends.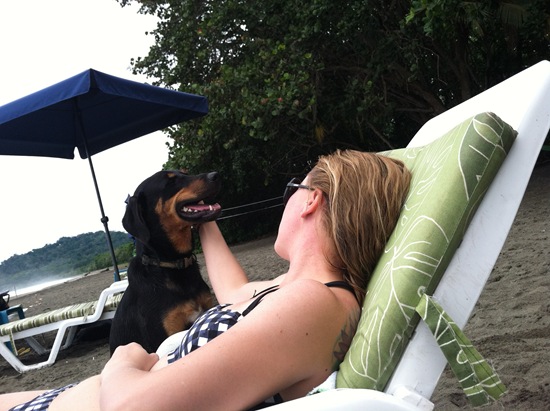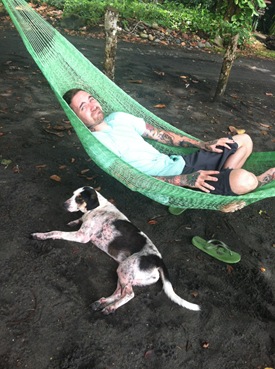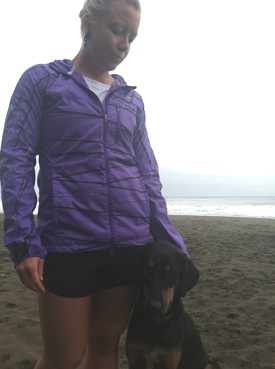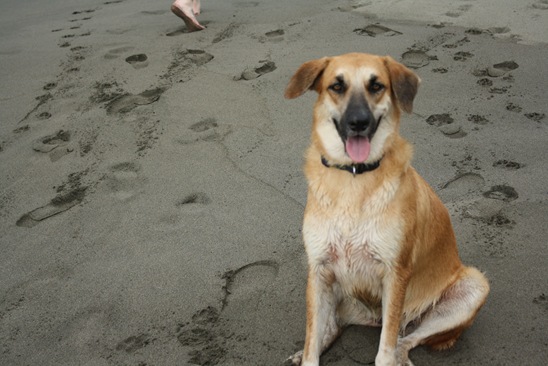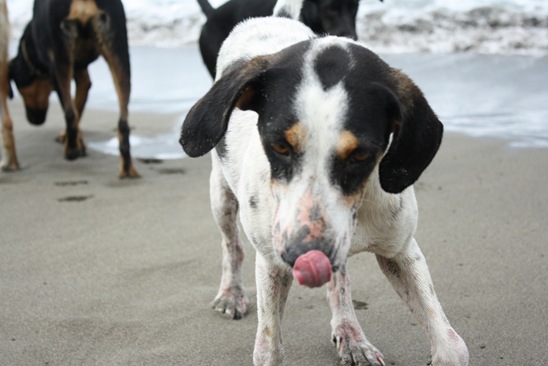 this sweetie, peewee, reminded us of penny. she was so sweet and followed marshall around. yep, just like penny.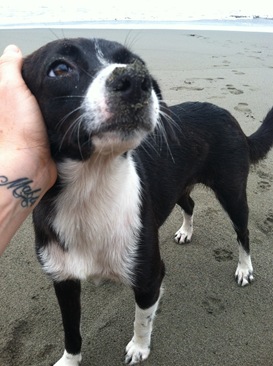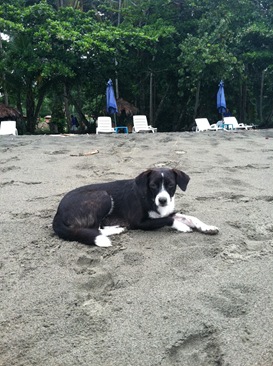 i freaking love dogs.
and all animals.
and costa rica.
xo. janetha g.