HI! hope you all have your notebooks so you can jot down today's tips from one of my favorite people in the world… lindsay.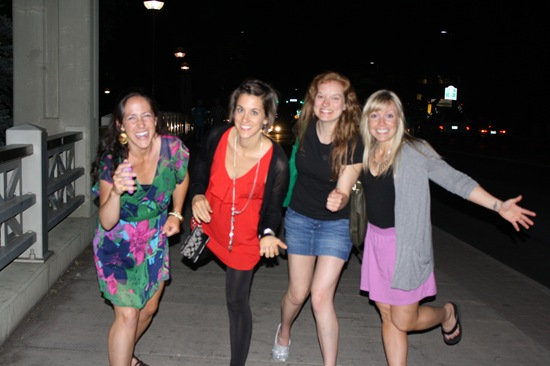 linds is the colorful gal on the left. she's guest posted here often, so that's really all the introduction she needs.
here's linds with her three tips for three tip thursday!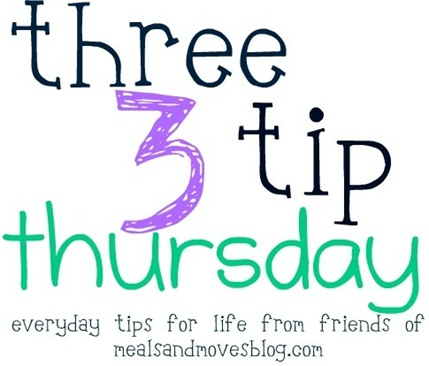 Hey ya'll!! I'm surprised I've been asked back onto the meals and moves show. I ramble and write nonsensical rubbish. I'm convinced that my readers keep coming back because they can't look away from the train wreck that is Lindsay's List. But Janetha keeps asking, so I keep writing. Guess she's just as crazy as me.
Today, I bring you another installment of Three Tip Thursday. I happen to love this feature that she's dreamed up because while the readers glean information, the writers get to act like they know something.
Which we don't…know anything. We just don't.
Three Life Changing Tips
1. Listen to your mother.
I love my mom. (And I know Janetha loves hers!)
And as I've grown up, I've learned that while we might be SO very different, she has some wisdom to impart. She's worked hard over the years – she has no mortgage payment, she lunches with the best of them and she's at an age where she doesn't get hung up on her weight or body image. I'd say that right now, at age 54, she's the happiest and most laid back that she's ever been.
So how did she get to where she is today? Some simple tips…implement these and you'll be well on your way to becoming your mother.
Go out to lunch every single day, order a salad, a large Diet Coke and the biggest piece of chocolate cake they have.
Use this phrase a minimum of 4 times a day: "You're going to turn into a ______ pretty soon." Insert your own word there. Protein shake, elliptical, hooker. Any of those words will work nicely.
Use the phrases "honey" and "when I was your age". The more "honeyisms", the better. This is not my opinion. This is scientific FACT.
Say that you don't care about what others think while changing your daughter's clothes to something more "appropriate."
Be amazing and ridiculous at the same time.
Ok…so that wasn't a serious tip. That was just me being me (and I do love you, Momma). Let's move on.
2. Learn to COUPON!
In just the past year alone, we've saved nearly $1,500 since I stopped buying impulsively and started using a couponing system.
Couponing is fun once you know what you're doing. And honestly, I think you should coupon even if you don't financially NEED to coupon – it's FREE money! Go here for a more thorough "how to" guide, but here are some couponing basics:
Buy only what you need. Just because you have a coupon for Fritos doesn't mean you need to buy Fritos. Clip coupons for the items you already use. And only those items!
Buy only what is on sale. And then pair that sale item with a coupon. Be purposeful in your spending and have a plan BEFORE you go to the grocery store.
Use online resources. I get most of my coupons online (although I do buy the Sunday paper as well). Some great online resources: Southern Savers, Coupon Mom, Mambo Sprouts (great for organic/healthy living coupons!), Coupons.com.
If you have ANY questions about how to get started, use Southern Savers! Jenny has a wealth knowledge on the subject!
And last, but not least…
3. Wear A Smile.
Your smile is one of your greatest assets. Use it!!
A merry heart doeth good like a medicine… – Proverbs 17:22
Some scientific facts (since I'm a scientist and all):
Smiling makes YOU happier.
Smiling makes the people around you happier.
Smiling burns 10,000 million calories.
Just like cinnamon roll lip gloss and bacon covered nipples, a beautiful smile can attract a man. (<-did she just say nipples?)
Sure, it's easier to be mad and disgruntled.
Don't go through life unhappy!
And perhaps I see the world through rose-colored glasses. But there really is SO much to smile about. To be thankful for. Choosing to smile, even if you don't feel like it, shows that you're in control of your feelings and actions. That you CHOOSE joy. That's something I can get behind. A concept that I want my children to be exposed to!
————–
Those are my tips. Hope you find them funny or serious or useful (all three would be just perfect).
Happy Thursday, friends! Come visit me sometime!
splendid…lindsay