saturday was full of not one, not two, but three fantastic events. 
it all started out bright and early when marshall and i headed to the second annual race for grief.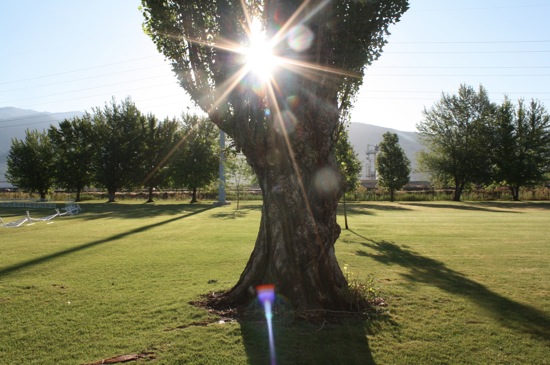 this was a 10k that honors all those babies lost during pregnancy or infancy. i ran in honor of my nephew, eddy, whom i never had the chance to meet. my sister-in-law, lindsay, lost him at 8 months pregnant three years ago.  i was glad to be a part of yesterday's race and to run with linds and everyone else.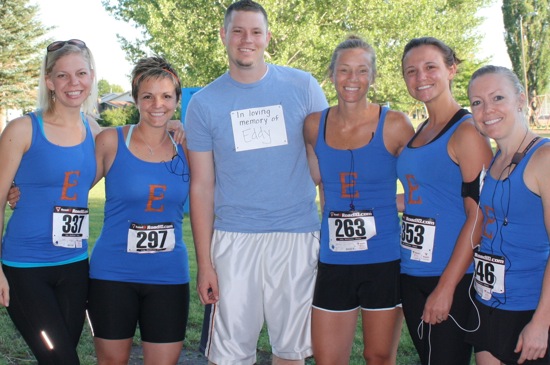 marshall came along to support us, too, which i know meant a lot to lindsay.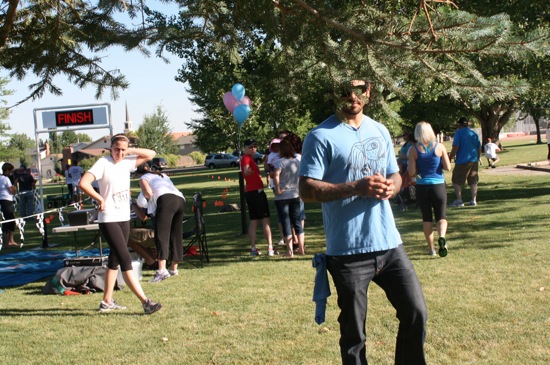 you guys know i loathe running, so i wasn't looking forward to this 10k a single bit. i ran alongside lindsay and amy (who both happen to be amazing runners!) and didn't hold them back too much.  it was a beautiful day and it was still early enough to not be too scorching hot yet. the first four miles weren't bad, but the last couple were pretty tough for me mentally. i just get so sick of running! major props to those of you who run double-digit-distances. that will never be me. 
we crossed the finish line in 55 minutes. i definitely couldn't have done this without the help of my two running buddies!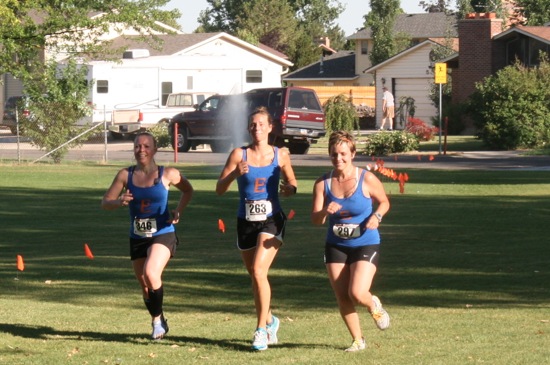 everyone was at the finish line to greet us runners with a smile and a sign in eddy's honor. we all wore blue for eddy, too.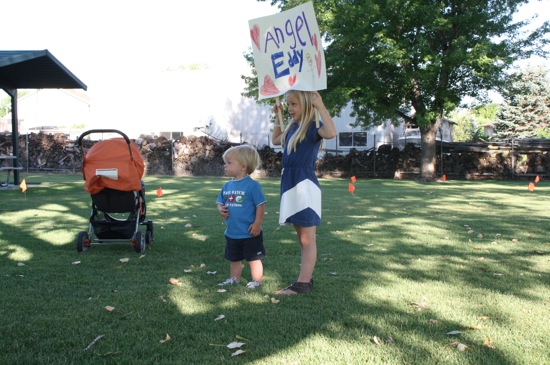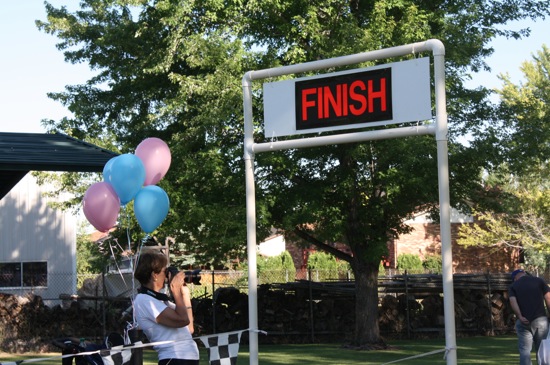 i adore my nephew and niece! this is greyson, eddy's little bro.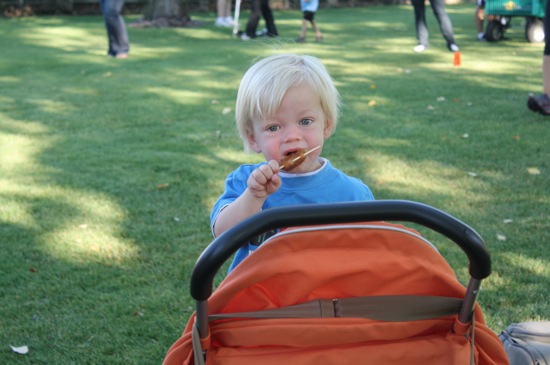 and izze, eddy's big sis.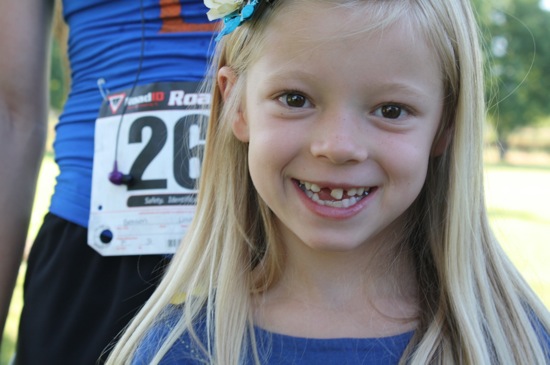 i may not like running, but i do love my family and supporting a good cause!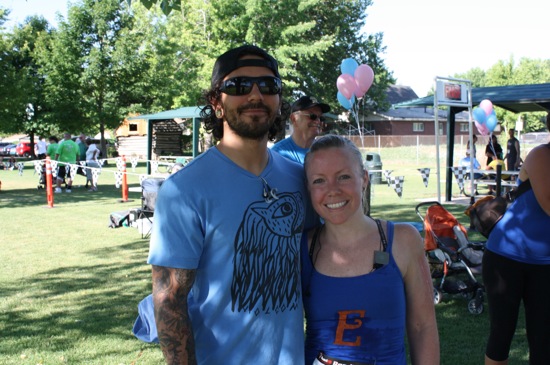 love you, linds!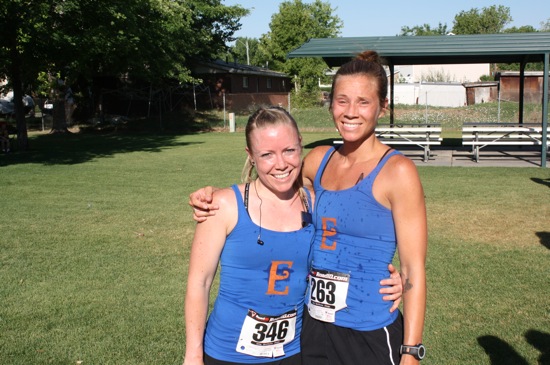 after the race, we headed home to clean up. there wasn't much time before our next saturday event: the blogger potluck picnic in the park!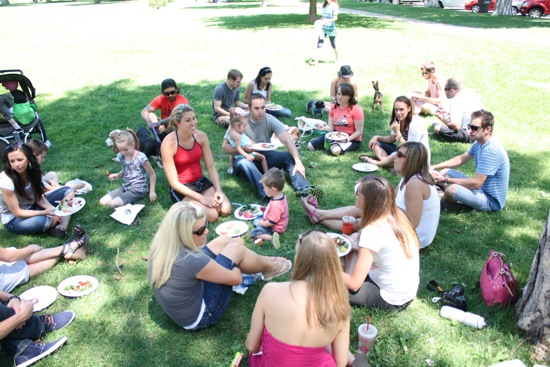 several utah bloggers gathered at liberty park yesterday afternoon. we all wanted to meet "in real life" and it couldn't have been a better day to do so. 
in attendance (click on their names to see their awesome blogs!): me, marshall & the pups, laura, ali, tiffani & her pup, janae & her husband, ash, jessie & her husband, kerryne & her two kiddos, elizabeth & her pup, annette, kim & her husband & kiddos, candice & her husband & her twinners, katie & her husband & baby, emily, neil, coley, jo, and alicia & whiney from fitmixer and their boys. i hope i didn't miss anyone–my memory sucks and i didn't get a photo of the WHOLE group!
i was a bad blogger and didn't get many photos of the amazing spread of food that was there-i was too busy chatting it up! but i assure you there was A LOT of good stuff!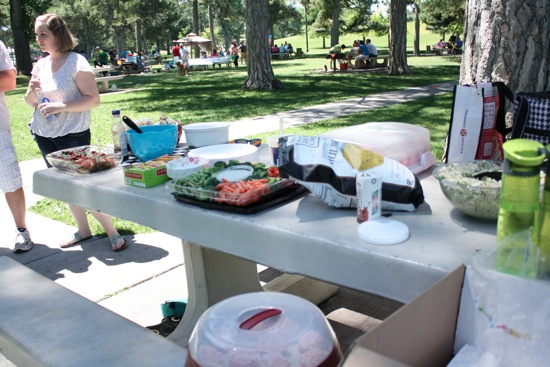 the simply bar was gracious enough to send a LOAD of protein bars for me to share with everyone. thanks SO much, guys!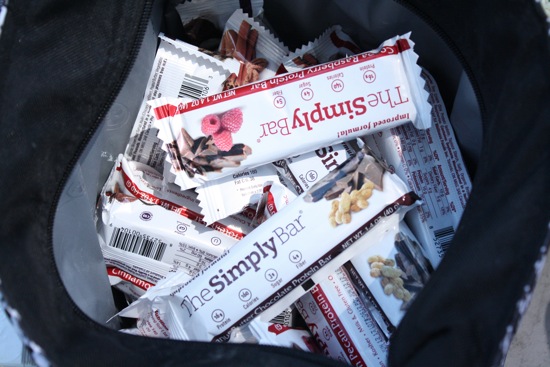 we had fun eating and chatting–i wish there had been more time! i don't think i had nearly enough time to talk to everyone i wanted to talk to! that just means we will have to do it again soon, right?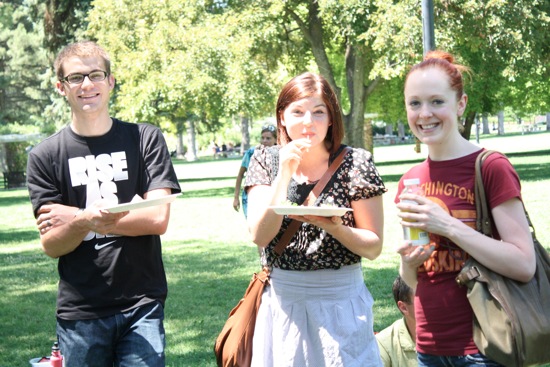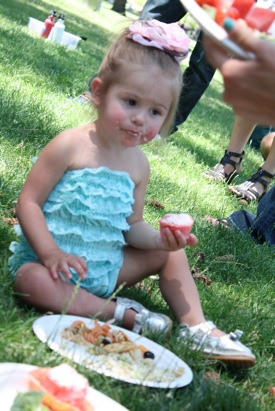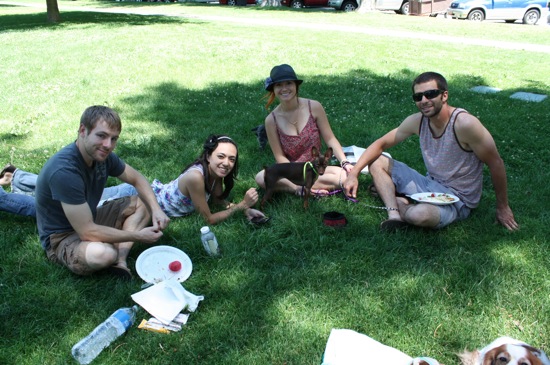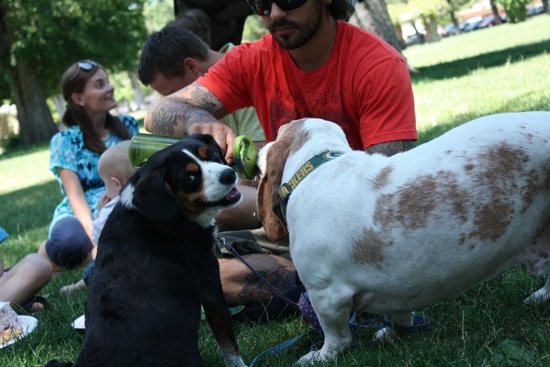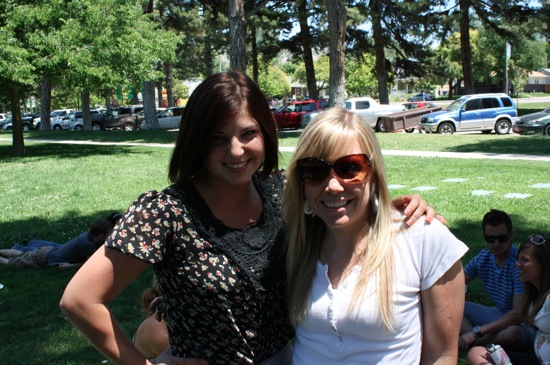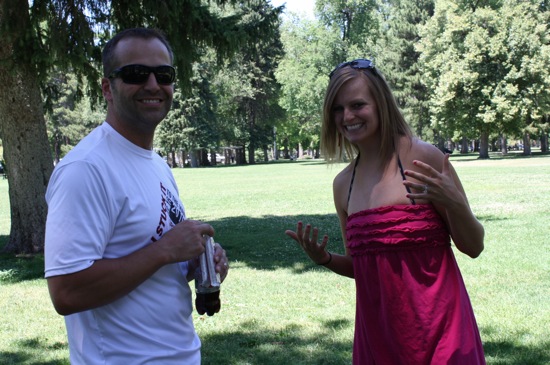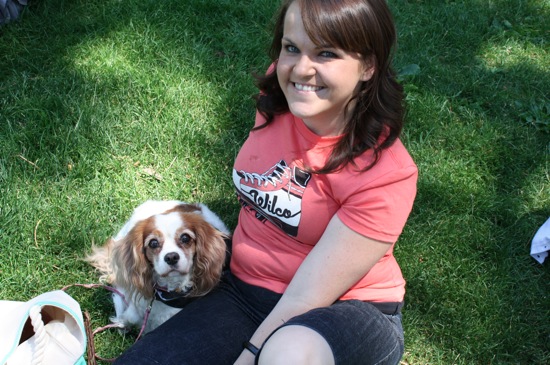 i can't believe there are SO many utah bloggers now. i absolutely love it. a little over three years ago when i started this blog, there were only three utah bloggers i knew. i really hope we can all make an effort to get together more often, this potluck was a lot of fun!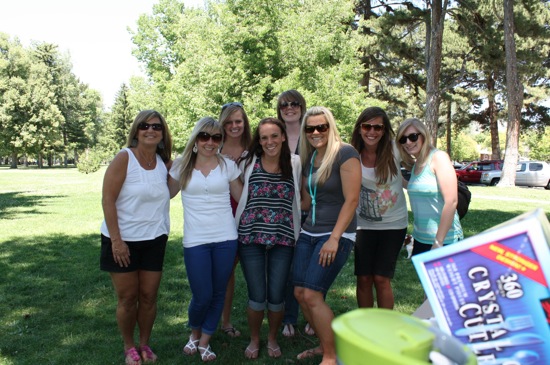 thanks to everyone for coming!!
after the picnic, we rushed home to get ready for camping. we were meeting kristen, rory, and kristen's fam up at altamont campground near timpanogos cave. there was a bit of a delay since i had to hit the store (and starbucks) and we had to buy a tent. we finally got to the camp site around 9 o'clock.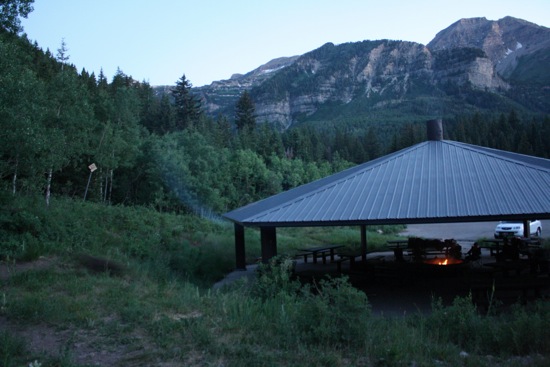 rory helped marsh set up the new tent.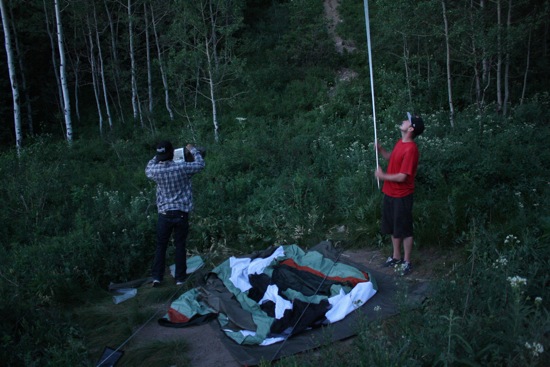 the pups explored.. they love to camp!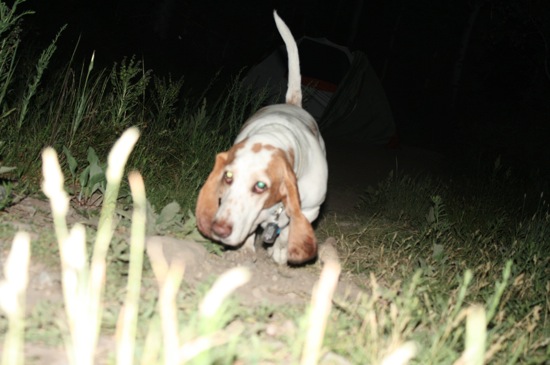 by the time we had our stuff together and were ready to go, it was pretty late and we were pretty hungry. we originally had planned to make tin foil dinners over the fire, but we didn't want to wait for them to cook. instead, we picked dinner up on the way to the camp site. does a chipotle burrito count as a tin foil dinner?!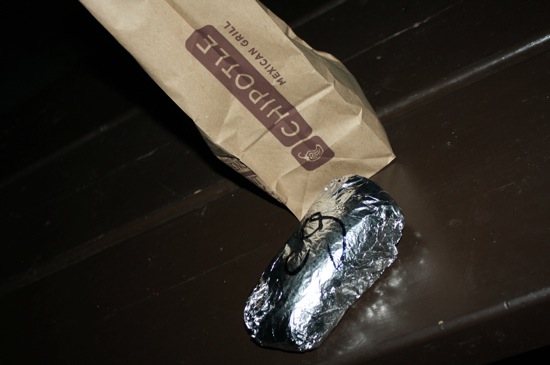 haha.. not quite, but it was still delicious. no campout is complete without s'mores. kristen was fully stocked with the essentials to make them.. thanks, kris!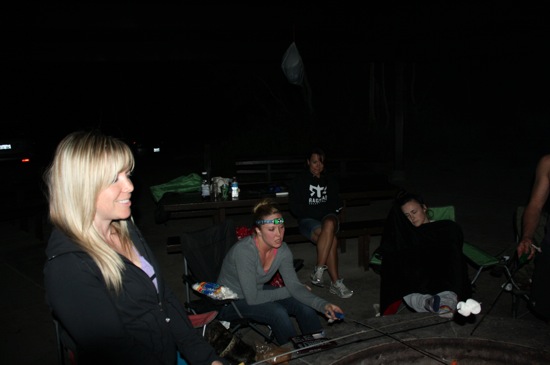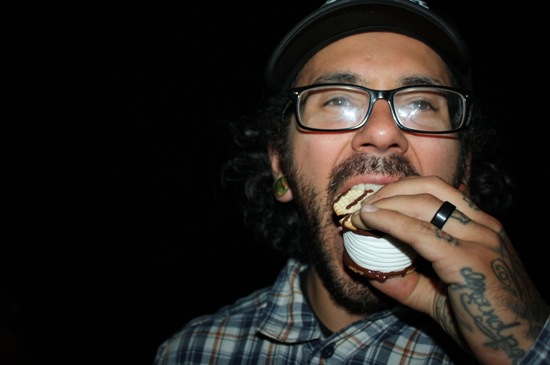 i love campfires.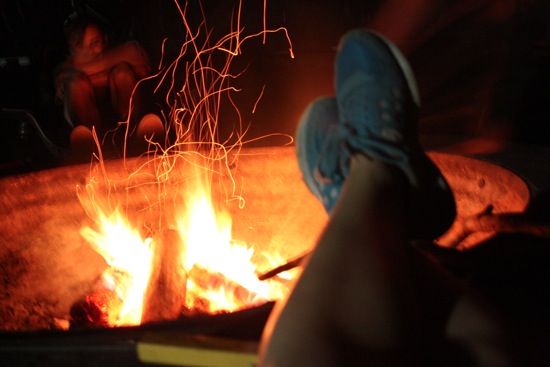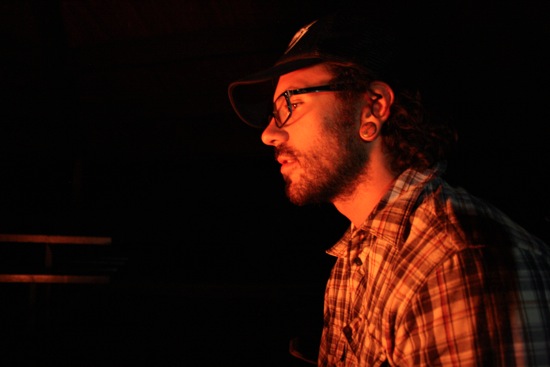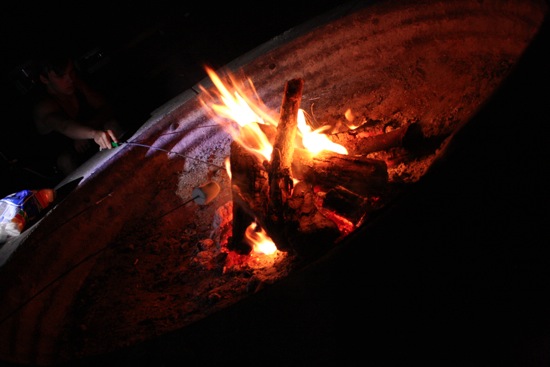 we turned in a bit before midnight. it had been a long day and i was ready to get some Zs. we actually had a pretty rough night of sleep because we didn't snag any sort of padding for the tent. we also were a little short on blanket supply and it was colder than expected. because of this, we ended up waking up around 6 AM to head home… where i crashed in my real bed for about six hours.
now it is 4 PM and i have done absolutely nothing with myself today. oh, wait.. i showered! and i gave the dogs a bath. that counts for something, right? ha. i plan to get to the grocery store sometime today so we have food for the week. dinner tonight is taken care of, though, since i have all the ingredients for tin foil dinners! i bought everything yesterday before camping, but since we were running late and didn't use them, i am going to throw them into my le creuset dutch oven and call it dinner. should be good!
hope you all had a fabulous weekend. tell me the highlights of yours in the comments below!
xo. janetha g.