as some of you may know, i am participating in the fitmixer 12 week bootcamp. the bootcamp provides daily workouts and a meal plan with guidance from a registered dietician, but there is also so much more to it than that! robin, candice, and alicia have really put the bootcamp participants to the test when it comes to improving our mental health and how we feel about ourselves.
on the conference call last week, we all received a homework assignment.  bootcamp participants were asked to write a break up letter.  each individual got to select who the letter would be to and what they would write.  some examples were the scale, fat talk, diet soda, and lack of sleep. i wrote my letter to sugar.
typically, my relationship with sugar is a pretty good one. we see each other every day, but never too much where it's overwhelming or abusive to my body. i said "typically". so.. enter my birthday weekend—where i ate nine cupcakes, seven bowls of ice cream, peaches baked in sugar and butter, watermelon lime sorbet, chocolate cake with whipped cream, and tres leches cake. hmm.. yeah.. that was sugar overload. ever since then, my sweet tooth has been a ragey bitch! i have to have something sweet not just every day—but after every meal. fruit isn't kicking the craving. even a stick of gum won't suffice.  i have been eating lots of sugar-loaded treats throughout the entire day. it's ridiculous and unnecessary and i need to get a hold on the situation.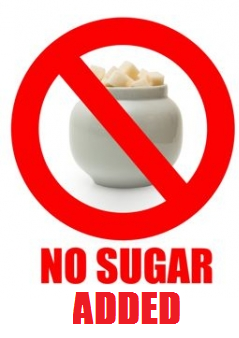 you may remember back in the day when i did a full on week of NO sugar added—cold turkey. we are talking NO sugar added to anything. and no honey, agave, syrup, cane juice, or anything of the like. no sugar added—period. (note—i said added—meaning sugars naturally occurring in fruit, dairy, or other items was fine.) it wasn't an easy week! i did a lot of label reading and learned a lot about foods with sugar hiding in there. i was surprised to see that even something as small as mrs. dash seasoning contained sugar! what the?
anyway, after my week-long stint of no sugar added, my sweet tooth was tamed and i was able to kick the bad habit of eating sugar-laden EVERYTHING at all hours of the day. and now, once again, i realize i need to do something about this nagging sweet tooth. it's become a problem. i know that if i reduce the amount of sugar i consume, i will no longer crave it so flipping bad. however, i am really not in a place where i want to be a total stickler and not eat anything with any type of added sugar.  that's a lot of work that i'm not willing to do right now.  hey—at least i am owning it and being honest. i love dessert!!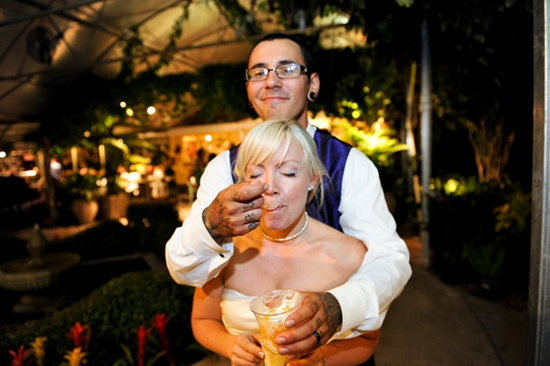 what i am going to do is kick items loaded with sugar to the curb. i am going to watch my sugar intake and keep it to 5 grams or less for anything i eat. i am going to avoid added sugar where i can and always pick the less sweet option so i don't add fuel to the fire. i don't need to be eating a breakfast loaded with 15 grams of added sugar. i just don't! i have already started things off on the right foot this week by having a savory egg sandwich for breakfast each morning instead of a chocolate banana protein shake. choices as simple as that will lead to less of a longing for sugar, i know it.
on the other side of things, i do plan to treat myself to sugary sweets when it is meant to be just that—a treat. i am going on vacation this weekend and there are treats on the horizon. i'm no stick in the mud. i'll be eating ice cream like a champ. but i will also eat my veggies, skip the sweet creamer in my coffee, and focus on making more nutritious choices.
that's my sugar spill for today. i leave you with my break up letter that i wrote to sugar.
Dear Sugar,

Dang, why are you always so sweet to me? It's like the only thing you can do is be super sweet and awesome when I am with you. We have the best time together, don't we? When it's you and me, I only have eyes for you!!  But then the next day I wake up, you're not there, and I have a whole pile of regrets for cheating on my clean eats with you.  How do you manage to give me a worse hangover than actual booze does? You are tricky, sugar. Yes, you are sweet, but you are very, verrrry tricky!

Oh, and not only do you leave me feeling bad the next day, but you also destroy my dreams.  You make it impossible for me to reach my goals. And you are relentless! Once I start hanging out with you, I just can't stop. You are like a bad habit I just can't shake.

I think we need to break up. I know this is sudden, but it's for the best. I have priorities and I can't keep letting you get in the way of them. You're really bringing me down, sucking my energy, giving me headaches, and making me look bad.

There, I said it. I hope you're not taking this too personally.  I mean, after a little bit of space, I am sure we can go on a few dates again.  But not for awhile. I need some time away from you to sort things out.

Don't worry, I promise to let you come to Costa Rica with me in a month. But until then… I think we need to see other people.

Love,

Janetha G.
Q~
if you were to write a break up letter, who would it be to?
if you are feeling real ambitious, leave a little break up letter below! i challenge you all to break up with something that is bringing you down in some way, shape, or form. there's no need for that nonsense in our lives!
xo. janetha g.