hello and welcome to wednesday. and not just any wednesday.. it's national potato chip day!
i was going to write a normal post with a giveaway at the end, but then i got distracted by a new website. and i proceeded to look at page after page after page. and then i laughed until i cried.
a few favorites?


and we can't leave out this one:


okay, okay, ONE MORE.

oh man.
if you go to that site, you WILL waste time. but you will laugh, so that's like therapy, which isn't wasted time. right? right.
so now, instead of posting actual content, how about a popchips giveaway? you know, in honor of national potato chip day!

i have been a fan of popchips for years. they aren't baked, they aren't fried.. they really are POPPED! to see how popchips are made, check out this video:
when you choose popchips over regular old fried potato chips, you are eliminating lots of calories and fat, but you are NOT eliminating taste. actually, i prefer popchips over any other chip and all the flavors are delicious.
popchips recently sent me a one month supply and i have fallen in love with their three new to me flavors: parmesan garlic, sweet potato, and chili lime.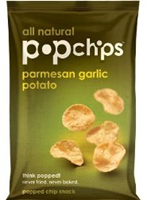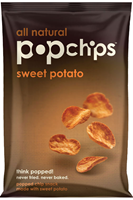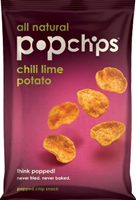 the only one i haven't yet tracked down is the jalapeño potato. can't wait to find it!
my favorite way to eat popchips is paired with cottage cheese. i grew up eating lay's potato chips dipped in either cottage cheese or sour cream, straight from the container. momma b and i would easily polish off a whole container of cottage cheese or sour cream, just sitting there, snacking the day away. this snack really takes me back to my childhood.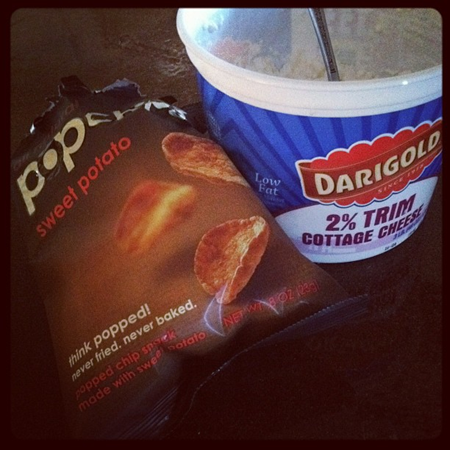 hmm.. thinking about it a bit more, i bet these would be amazing dipped in plain greek yogurt—which tastes just like sour cream! i am trying that next.
anyway, a few more fun facts about popchips:
each bag is only 100 calories
no oil is used in the popping process
the ingredients are all natural and there are zero preservatives
they are gluten free and kosher and most flavors are vegan
they are very low in sodium
i can't rave about popchips enough. not only are they tasty, but the company is fabulous. they donated tons of their tasty chips to the great fundraising act to help raise money for susan's cancer back in july. they are always friendly and interact with their fans. they are also a sponsor of blend retreat and we will be cramming the swag bags full of popchips in may!
okay, enough talk. giveaway time. popchips has offered one meals & moves reader to receive a one month supply of popchips!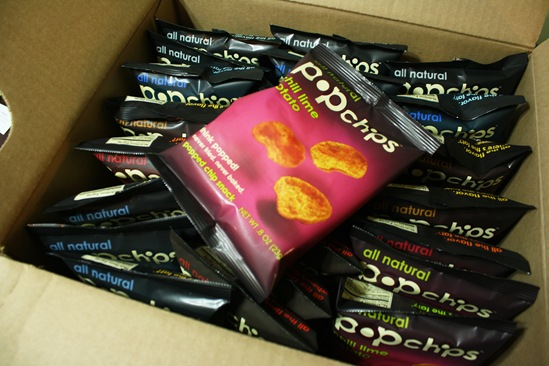 to enter, leave a comment telling me what food/snack/meal reminds you of your childhood. bonus points if you tell the story behind why.. i am a sucker for memories.
oh yeah, and i will announce the winner on monday the 19th.
happy snacking!
xo. janetha g.