i have been sick since friday. i didn't want to admit it, but i think i have to. every time i sneeze, a snot explosion occurs. i can't smell. i can't taste. and i just feel downright crummy.
i can't call in sick to my real job. as my boss says.. "play through it."
and i have.
i am a pretty alright employee.
but i am my own boss here on meals & moves.. and i am calling in sick.
you can find me curled up with these two.. (and my tissues)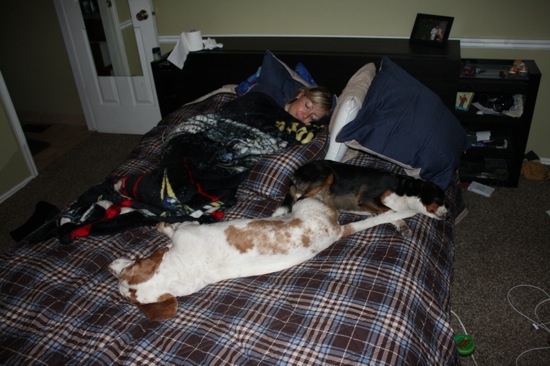 oh, by the way, penny and randy passed the doggy daycare interview with flying colors! they played for 7 straight hours and now are two pooped pups.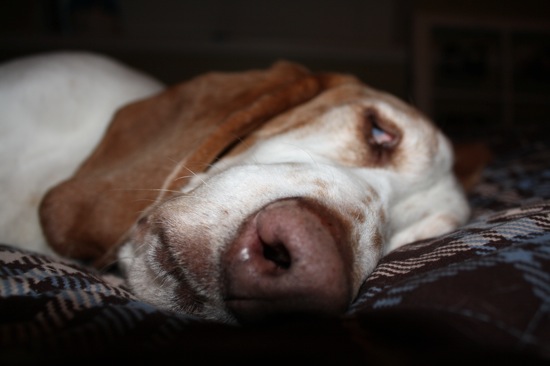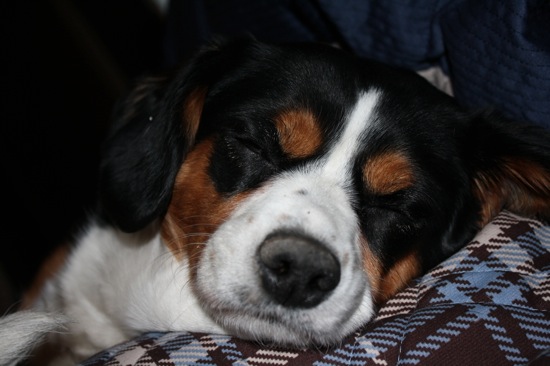 be back tomorrow!
xo. janetha g.