hey guys!
i have had a hell of a time playing catchup, so between that and my blog being down for a few hours last night.. i didn't manage to post. my blog was down because bodybuilding.com mentioned me on their facebook page.. so i really can't complain.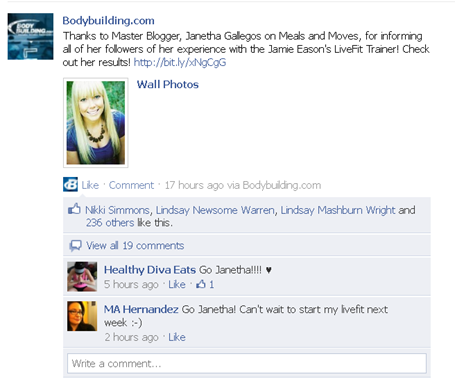 it was pretty cool to be mentioned for my success with livefit trainer. it made me smile. it made me proud. it's easy to be proud of other people, but sometimes tough to be really proud of yourself. being proud is a good feeling.
anyway, i better get to recapping my trip to mexico before i forget what happened! i have pondered how i want to recap the trip, because i really don't want to do an account of EVERY single day.. that would be lame and boring for you and me both.but i do have various things i want to document.. starting with getting there and the resort we stayed at.
sunday, january 29th was travel day. after only 2 hours of sleep, marshall and i woke up at 4:30 AM and headed to the airport. thanks for the ride, momma b! we had a layover in LA where marshall bought a neck pillow and i bought a book: the girl with the dragon tattoo. i had loved the movie so much and wanted to read the book.
marshall lost this neck pillow before we boarded the flight. yeah, weird. it had been attached to his backpack and when he went to grab it, it was gone. woops!
we arrived the barcelo karmina palace all inclusive resort in manzanillo, colima, mexico . marshall and i were with 20 other people—my bosses and some co-workers, along with all of their spouses. my company takes us on an annual vacation. it's nice.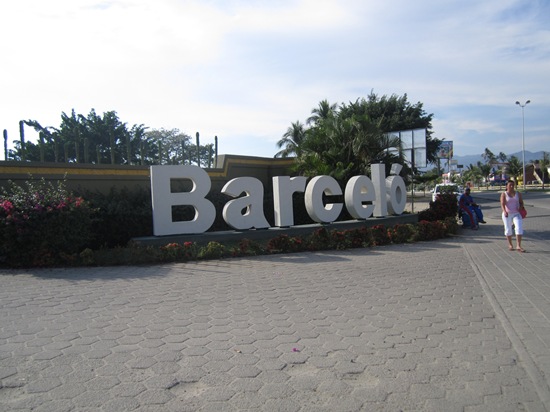 haggard from the journey!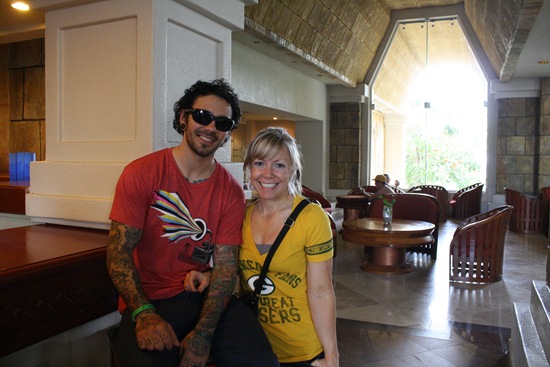 i don't love all inclusive resorts, but i have to say that my boss picked a really nice one. we stayed in a junior suite and it was pretty fabulous.
the view wasn't half bad, either.
oh.. wait.. woops. here's the view from the balcony: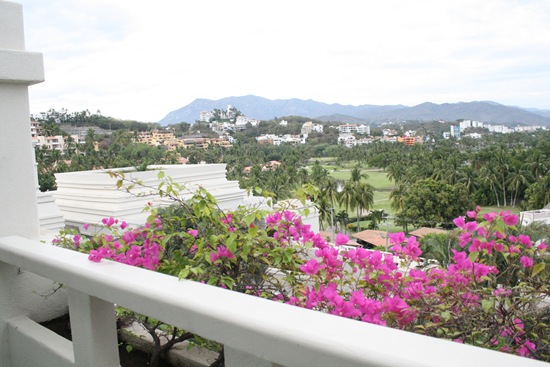 it was already nearly 5 PM, so we just wandered around the resort for a bit to get our bearings.
i quickly found the ice cream machine.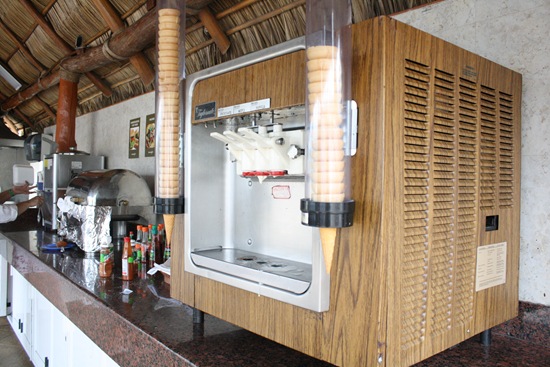 and the bar.. but that wasn't as exciting as the ice cream machine.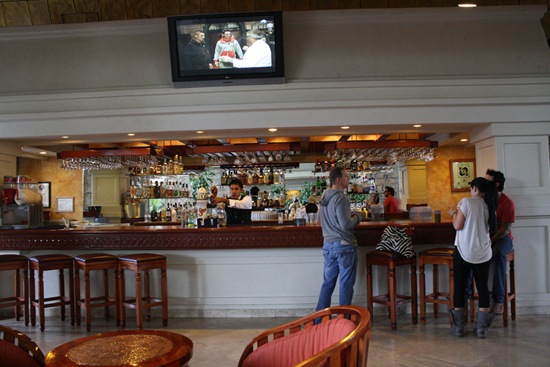 there were random animal statues scattered all over the place. all the elephants reminded me of susan and my other elephant-obsessed friend amber!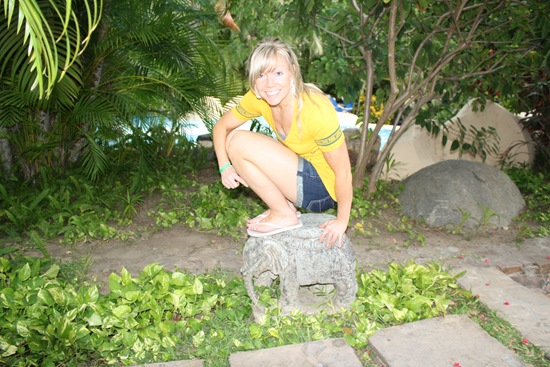 we had dinner at the buffet—it was a mishmash of random items, none of which were that great or worth talking about. you'll quickly learn that not much of the resort food was worth talking about. such is life! since we had been up all day long, we called it an early night and crashed by ten o'clock.
i think that's a good amount of mexico recapping for today. more next time.
and because not everyone cares about that.. i will show you my dinner.
i recently pinned this recipe for crock pot beef & broccoli. i threw it together this morning before work and hoped for the best…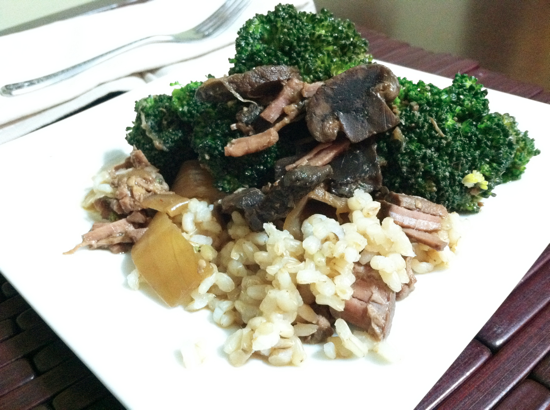 horrible photography aside (still don't want to talk about my broken camera–took this with my iPhone)–this was just OK. i followed the recipe to a T, but it turned out a tad bland. the cooking time specified in the instructions was way too long. this made the beef turn out a little tough and dry. i checked the comments of the recipe post and realized that others had said the same things about the blandness and cooking time. should have read that prior to cooking it in my crock pot all day, aye? it was definitely nothing like the beef & broccoli entrees i have ever had before. i may try to make it again with a few janetha tweaks and a shorter cooking time. just a heads up in case you are looking to make it.
whelp, that's all for tonight! check ya later.
xo. janetha g.