well, my first day in san diego may have been rainy and gloomy, but yesterday was the exact opposite!
sun shining, blue skies and just a slight breeze since we were close to the ocean.
we all went to la jolla yesterday afternoon for brunch and to check out the cove.  food always comes first, so after parking our cars we walked to the cottage—just a short half mile walk from la jolla cove.
when we arrived, they informed us there was a 45 minute wait and there were nine of us—including three hungry kiddos. my parents, sister, brother in law and nieces opted to head to the no-wait panera nearby, but marshall and i stuck out the wait since breakfast food is our favorite.
there was complimentary coffee and cinnamon crumb cake while we waited, which made the time pass pretty quickly. 
we were seated outside in a corner booth—perfect. 
we had read the menu while waiting, so we knew what we wanted immediately and our food actually came out SUPER quick. great service!
i ordered the eggs la jolla which was a fun spin on the classic benedict.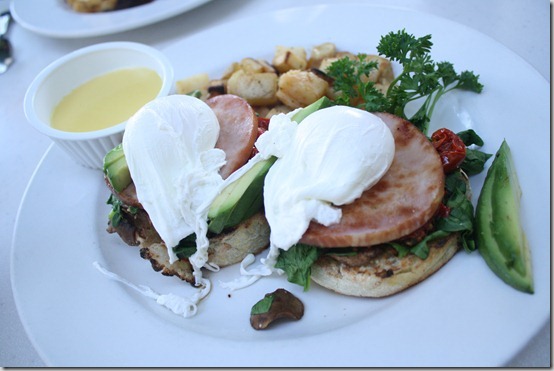 a toasted english muffin topped with canadian bacon, sautéed mushrooms, spinach, roasted tomatoes, a touch of garlic and balsamic vinegar. i get my hollandaise on the side for dipping because i hate it when the muffin gets soggy.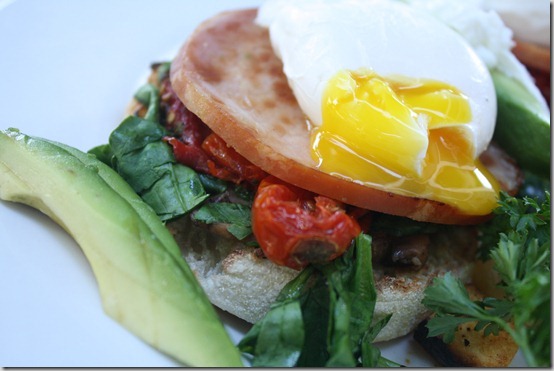 delicious.
marshall went with the monterey scramble which was eggs scrambled with green chiles, bacon, scallions, and jack cheese served with salsa, black beans and corn tortillas.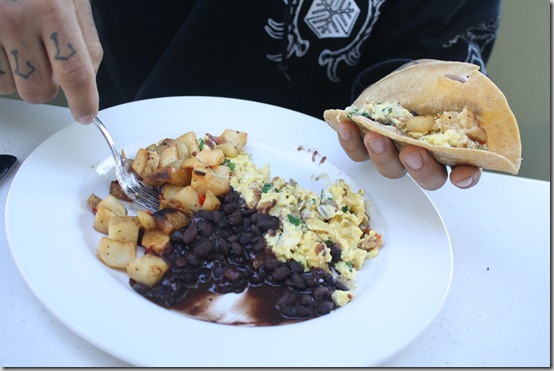 both of our meals came with a side of signature cottage potatoes which were some of the best breakfast potatoes i have ever tried.
after our delicious meal, we walked back to the cove.
we met up with my family to check out the tide pools, seals, birds and, of course, swimmers.
i was going to hop in but i left my speedo back in utah. darn.
i have been to la jolla once before, but this was marshall's first time. it was fun checking out all the sea creatures and just enjoying the salty ocean air.
utah!
karate kid!
we headed home to get ready for the baptism, which was at five o'clock.  lucy told me she was so excited and just a little nervous.
the baptism service was great (okay, and a little long.. there were 12 kids getting baptized! that's a lot.) lucy had her confirmation after the baptism and then we headed to a nearby clubhouse for dinner.
my sister had a local mexican restaurant cater a delicious mexican feast.
the chips and guac were my favorite part.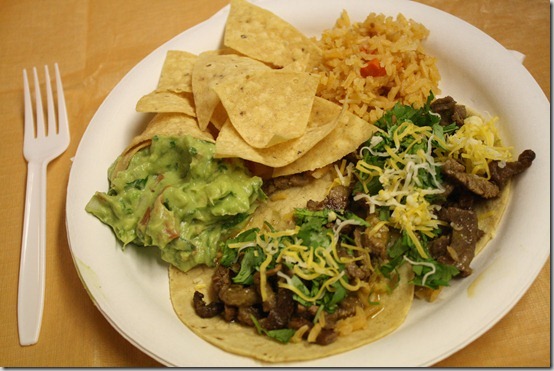 dessert was the tres leches cake that my sister made on friday night. she used the pioneer woman's recipe and it turned out fantastic! it was spot on.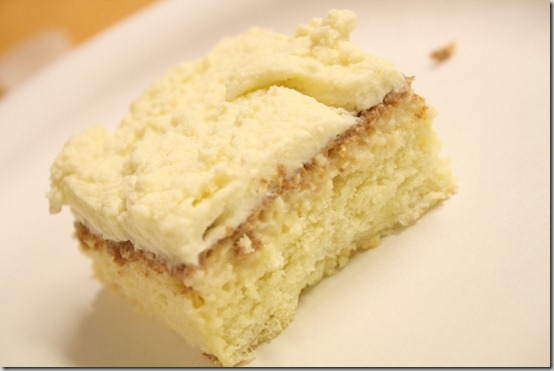 after the celebration, we headed to the hotel my parents were staying at and the kiddos went swimming. it was super cold outside, so when they were done they came into the lounge and huddled by the fire.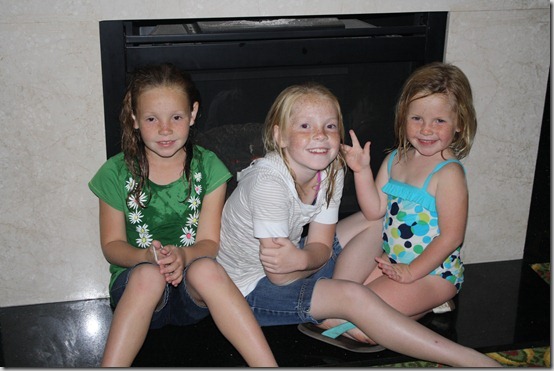 after a couple hours of chatting and hanging out, we went back to my sister's, set our clocks back and called it a night.
right after i publish this post we are on way to the packers game! GO PACK GO!
have a great sunday!
xo. janetha g.