i love halloween. it's currently rivaling christmas for my favorite holiday right now. that's probably because last night was so fun.. i might change my tune once the christmas parties start happening.
kristen and rory had their first annual halloween party last night. after teaching the fitness class i mentioned (more on that later,) i got to work on a couple SUPER simple and fun bites for the party.
bite one: spinach artichoke cheese puffs.
these required only two ingredients. a costco container of spinach artichoke dip and three tubes of crescent dough.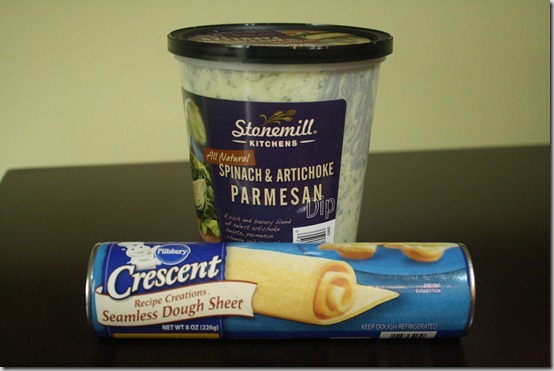 i cut each sheet into 16 squares, placed each square in a mini muffin tin hole, filled it with dip and sealed it up tight.
after 15 minutes in the oven, they were done!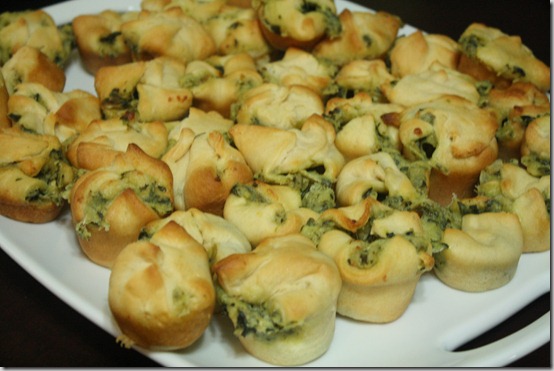 bite two: caramel covered grapes.
i saw this idea on pinterest. simply stick grapes with toothpicks…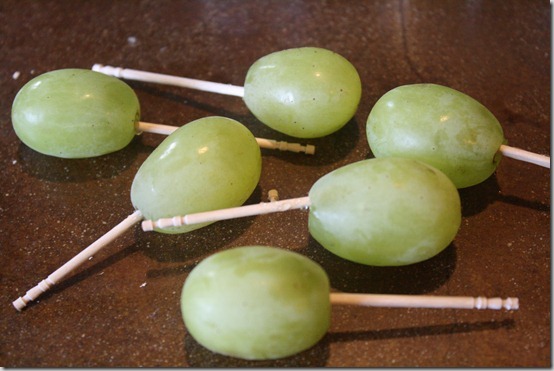 dip into caramel…
tada!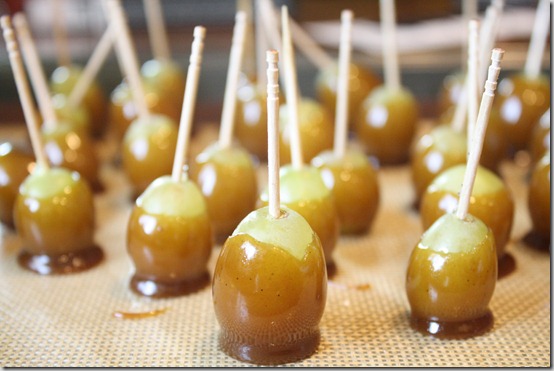 marshall whipped up a huge batch of delicious guacamole, too.
once the treats were ready to go, we started on our costumes. yesterday was the first time, and possibly not the last, that marshall wore eyeliner.
any guesses what his costume is? you'll find out in a second.
we headed to the party and i can't even tell you how AMAZING the decorations were. kristen and rory really outdid themselves! it was so creepy!!
the best was the kill room complete with hanging body!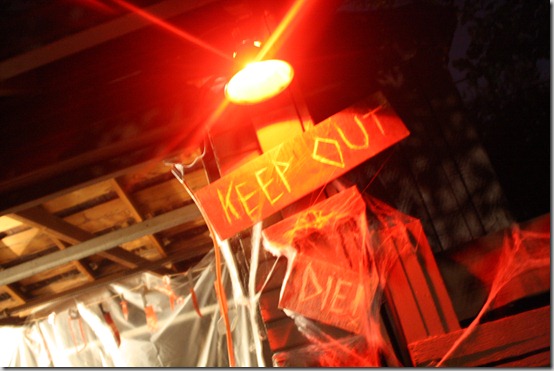 but the scariest was the dead doll tea party crawl space.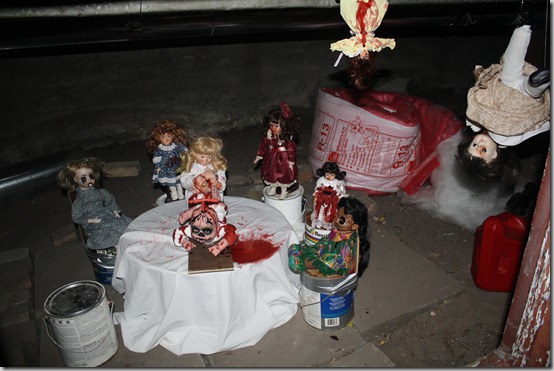 my favorite part about halloween is seeing everyone dressed up.
marshall was a skunk!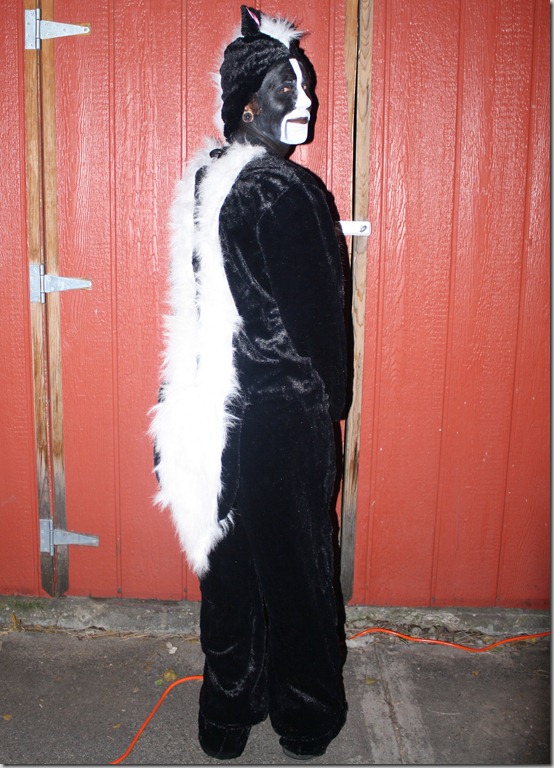 i was cruella de vil.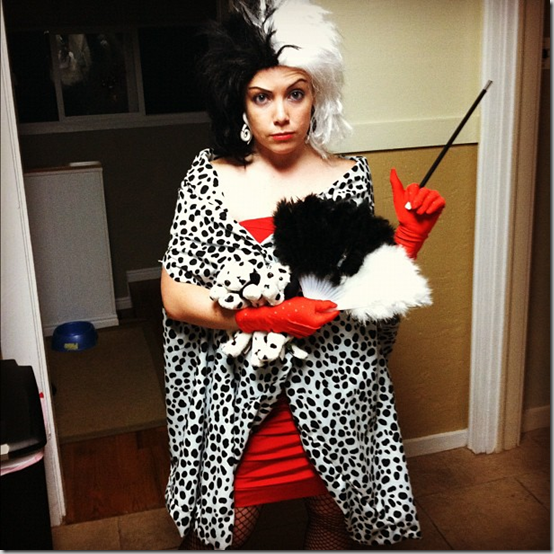 there were some fabulous costumes last night!! i didn't capture everyone, but here are the ones i got.
killer + black swan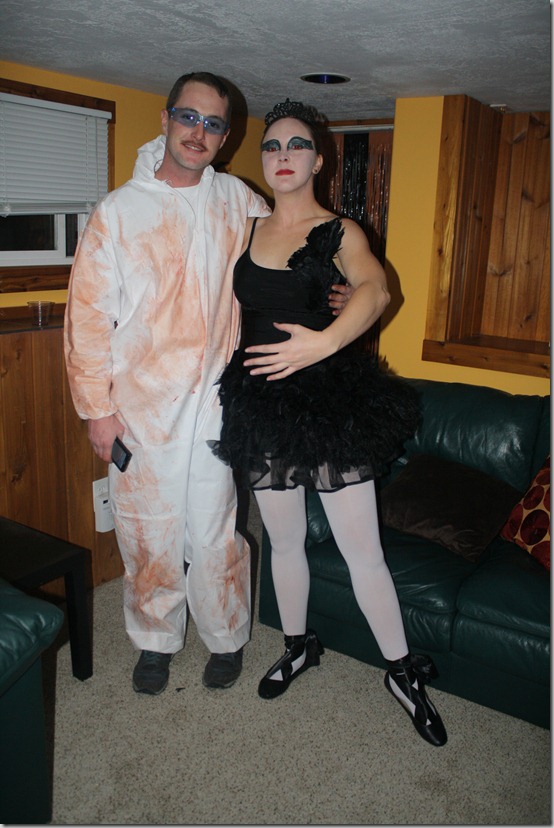 priest + young boy (who is actually a girl)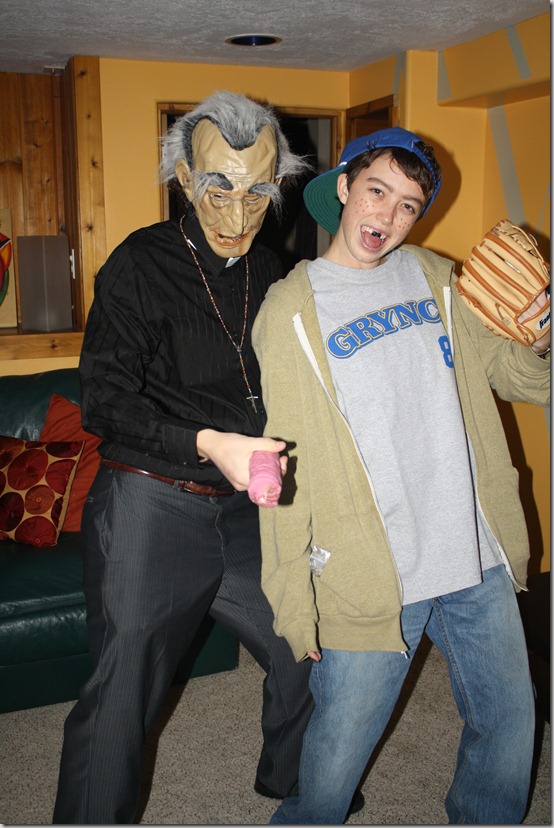 popeye + bluto (or is it brutus? wikipedia said both.)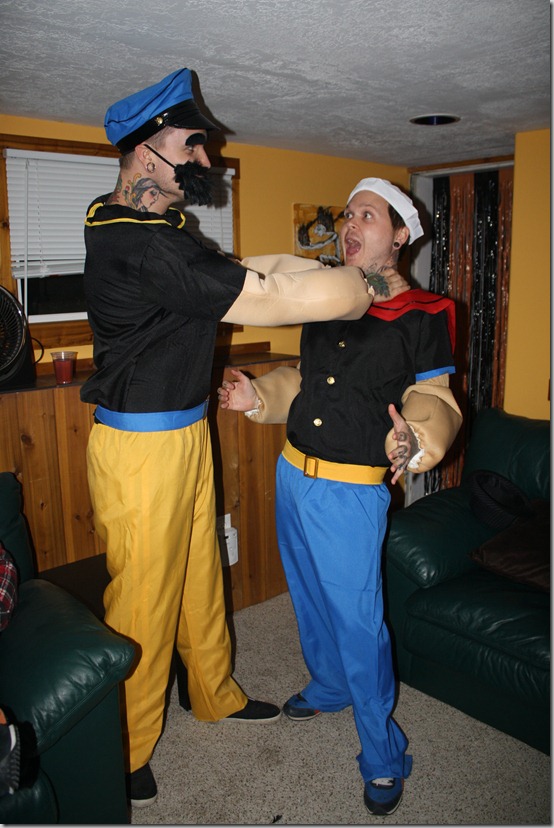 nurse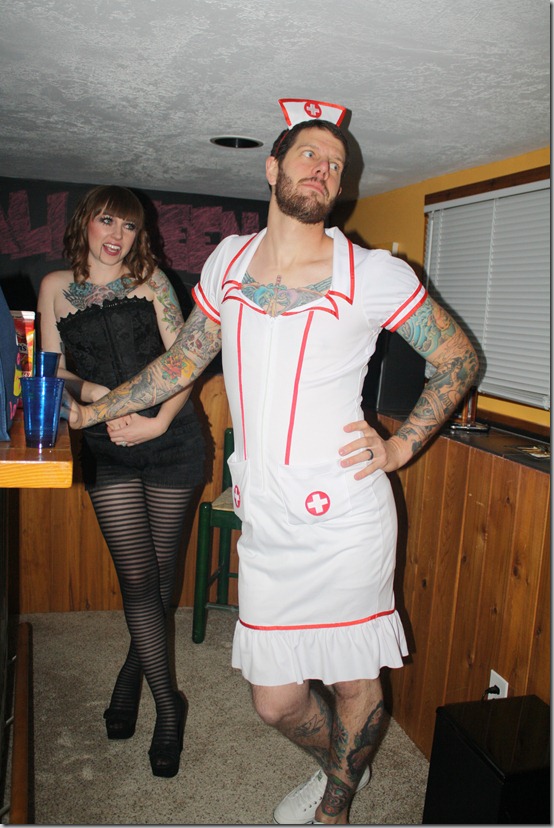 cruella de vil + skunk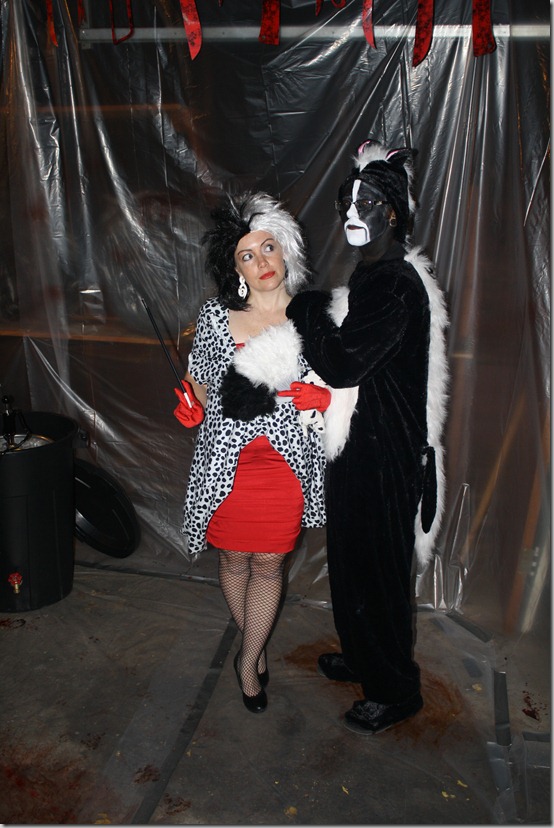 flapper + cowboy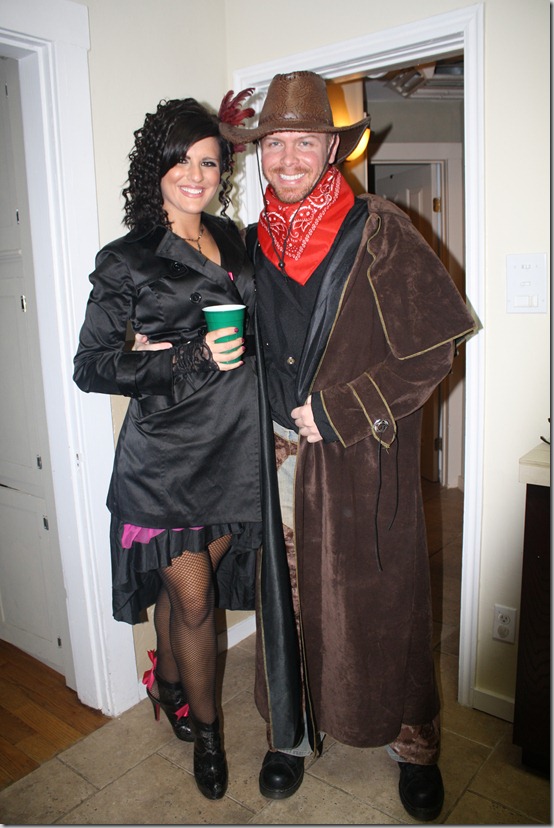 rodeo clown + biker dude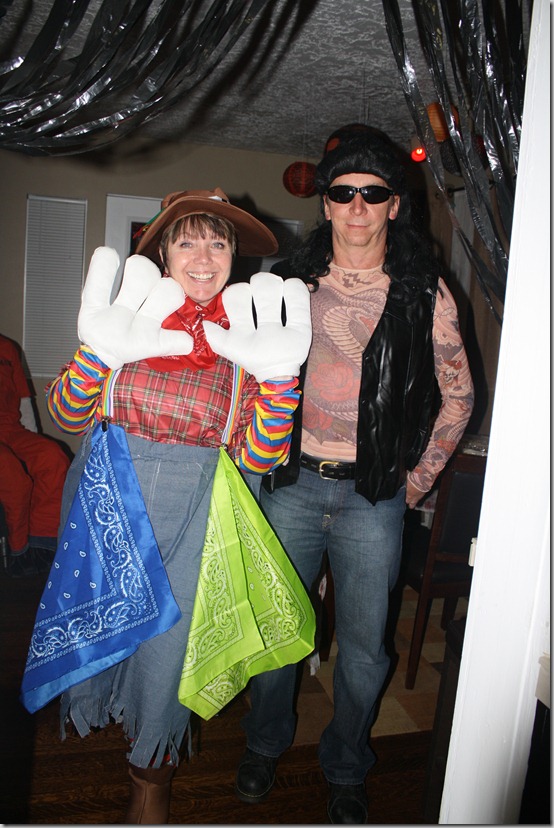 sheriff!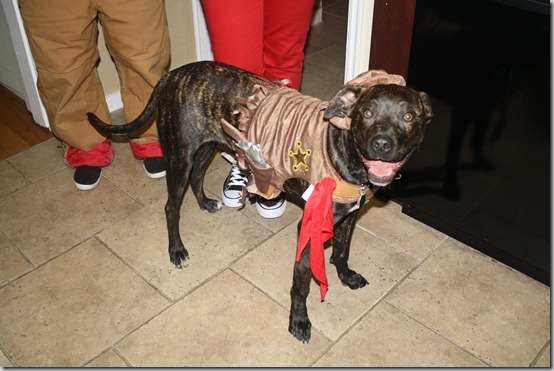 gangsters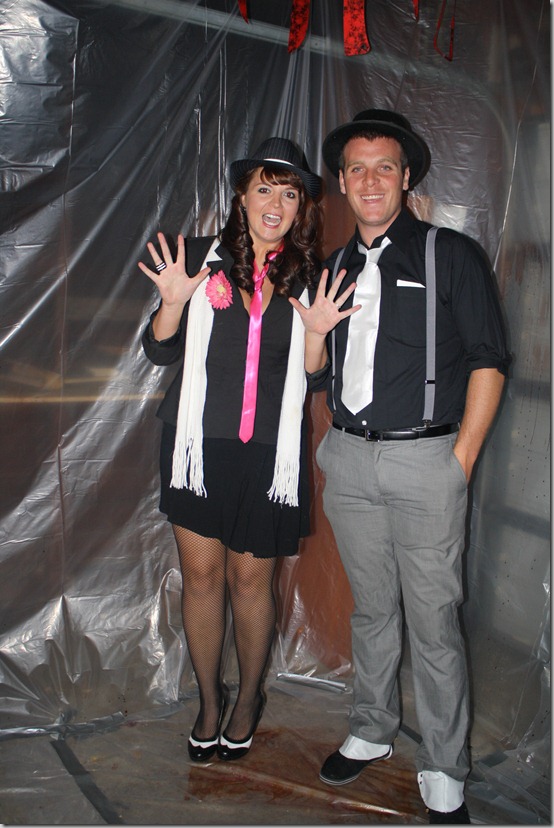 the dude + pirate
carmen miranda + barbie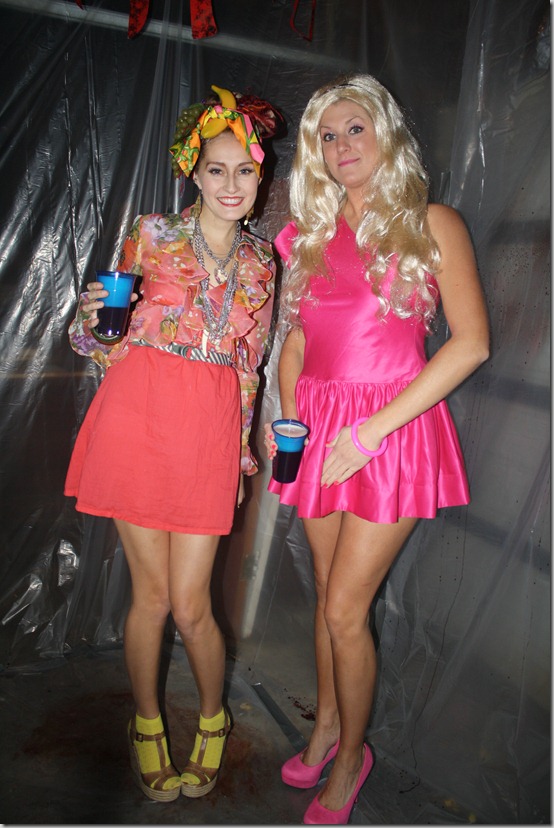 football player + killer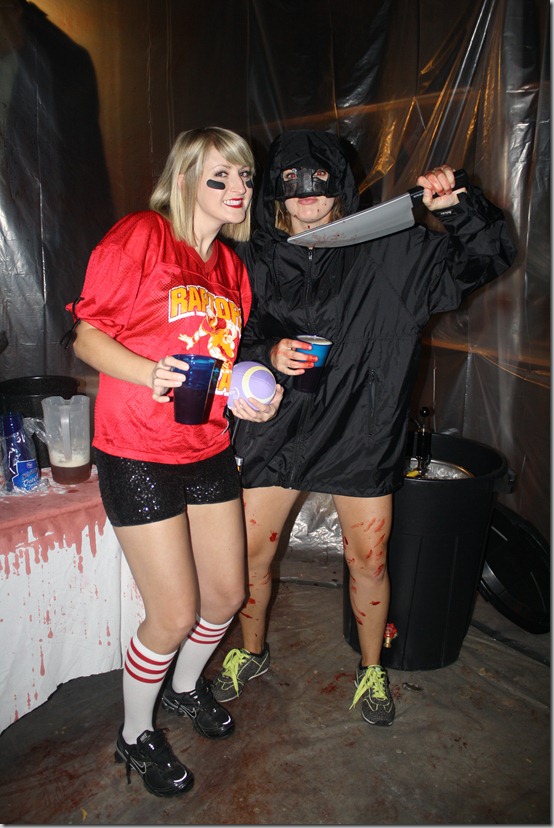 lumberjack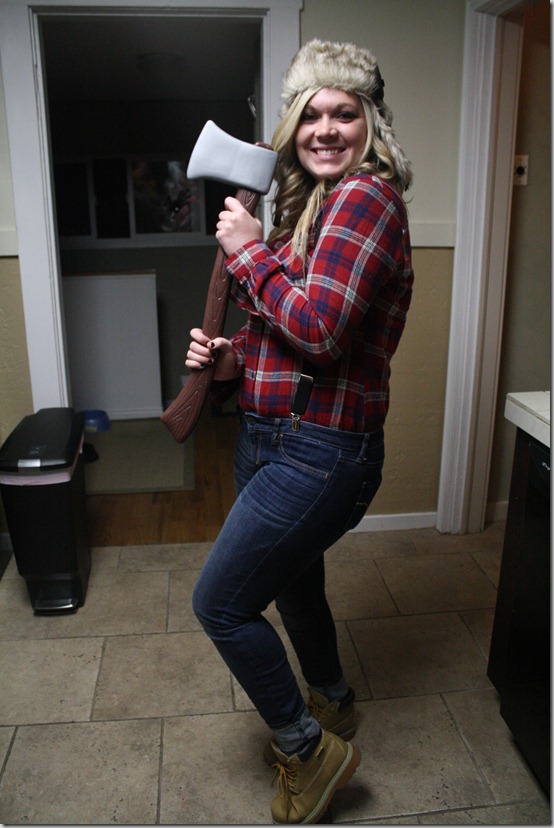 marionette puppet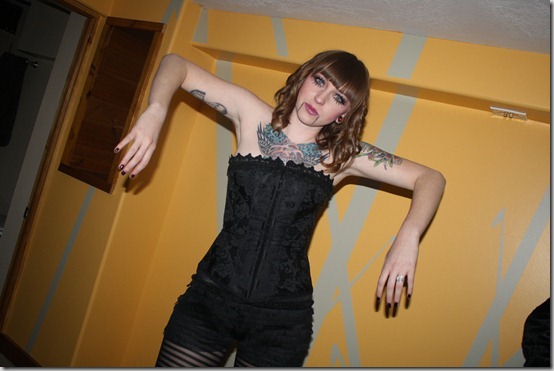 my skunk again + lumberjack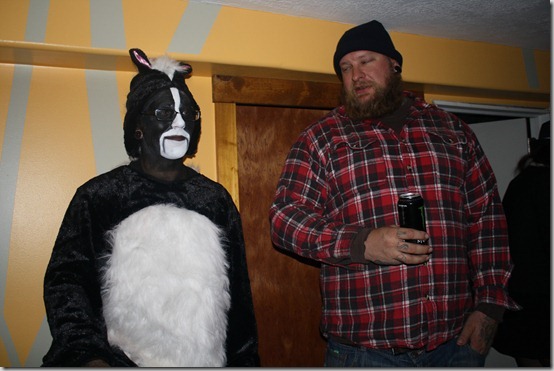 jazz basketball players that had to get jobs at whole foods because of the strike.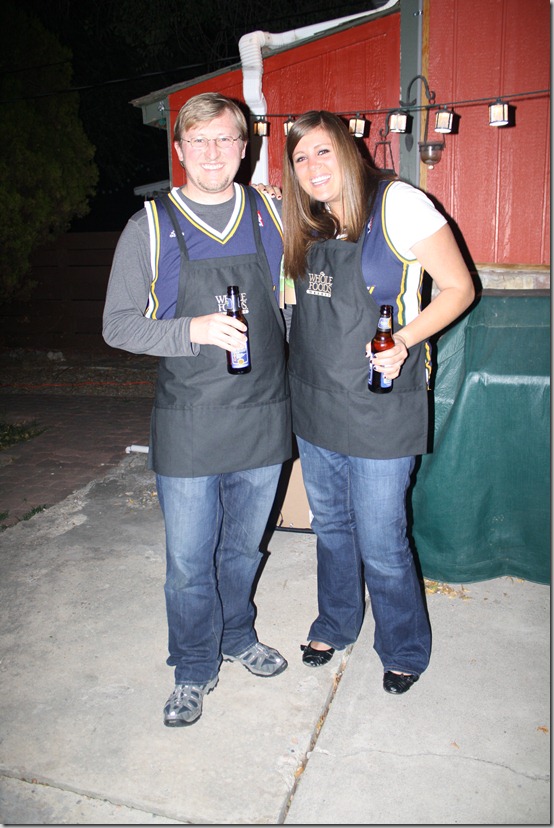 there was a TON of delicious food at the party. jambalaya, pototo salad, chicken, veggies, dips, chips and a bunch of desserts.
there were two super cute halloween desserts..
caramel & marshmallow-filled jack-o-apples.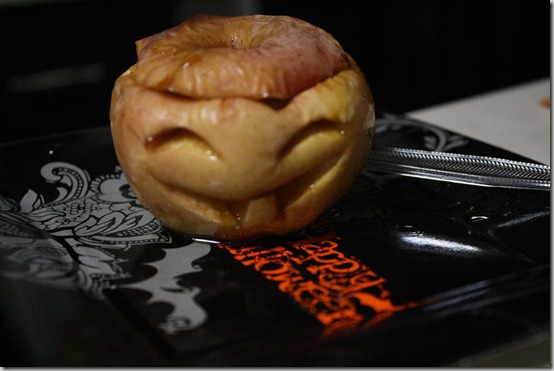 candy corn cupcakes—SO impressed, sabrina! really!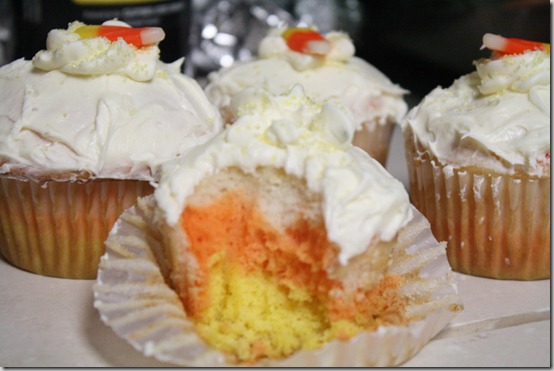 the grapes were a hit! with jessica, at least.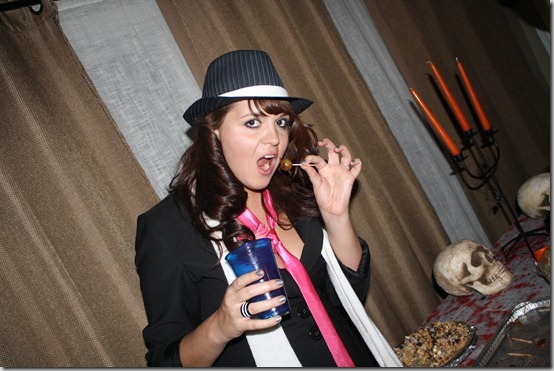 the party was spooktacular. sorry, i couldn't help myself.
why can't we dress up every weekend?
and now if you'll excuse me… i have to go take care of a mouse problem. yes, you read that right. ugh. have a great day!
xo. janetha g.