today was different than a typical thursday.
today…
…i didn't get to eat breakfast because i couldn't eat or drink after midnight last night. i was REAL hungry, REAL thirsty and REAL sleepy (no coffee).
…i got to work at 7 AM so i could get all the essential daily to-dos done so i could head to the hospital.
…i had an endoscopy of my upper GI. (i have no idea if that is even the right terminology of what went on, so sorry if i botched it.)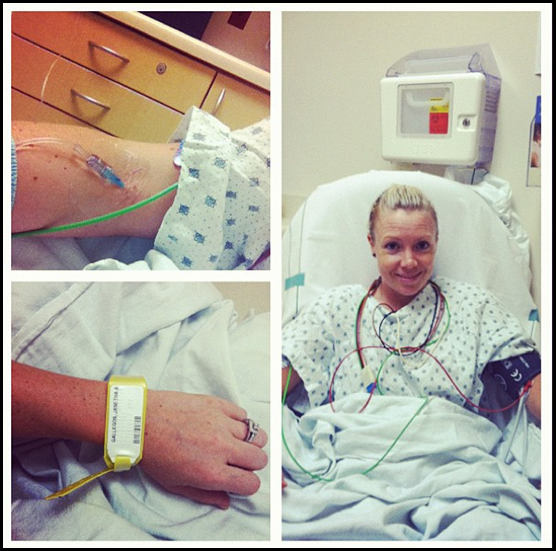 today…
…i got poked by more than one needle. I HATE NEEDLES!
…i got knocked out with anesthesia.
…momma b came to the rescue when i woke up with water + a kind bar. love that lady.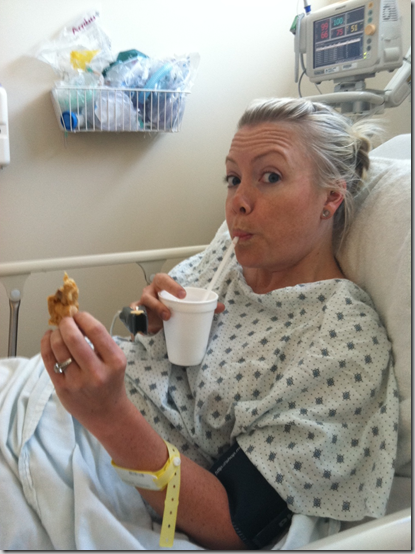 today…
…i don't get to drive and my car is stranded at my office. hmmm.
….i came home in the middle of the day. it was weird.
…i saw just exactly what penny & randy do while marshall & i are at work. which, as it turns out, is exactly what they do on weekend days when we are home.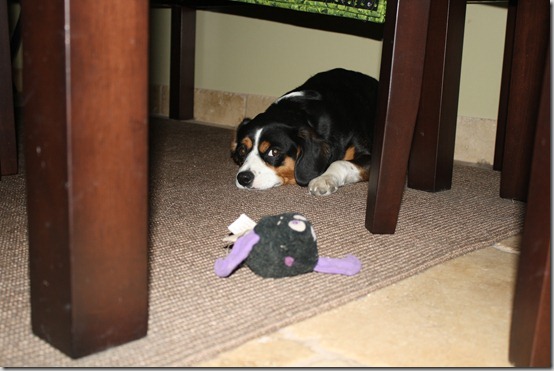 penny in the cave (under the table) with her baby. she never strays far from her baby.. that bat was her FIRST TOY EVER and she refuses to destroy it. she loves her baby.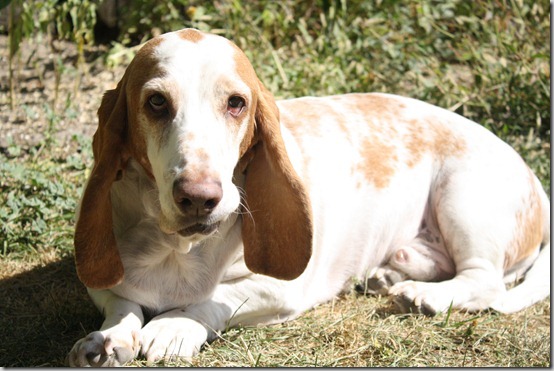 he is a basking basset. he loves the sunshine and soaks it up–i think he knows winter is coming & his basking days will be over soon.
today…
…i got four packages. get your minds out of the gutter!
i love mail. i usually don't blog about the mail i get because who wants to see my mail? chances are, only me. i don't want to come off as someone who screams LOOK AT ALL MY MAIL!  but these four packages are worth sharing—someone might be interested.
package 1: new chocolate chip cherry torte larabar flavor.
i had no idea that larabar was sending these and it was a little creepy at first.. but then i realized they have my address because i bought their item in the great fundraising act auction. super nice of them to send the new flavor—which is delicious. my favorite larabar flavor is cherry, so i knew i would like this one. all their other chocolaty flavors are straight up sweet, but the addition of the tart cherries in the new flavor balances the bar out perfectly.  marshall has already eaten two of the four bars they sent, so it'll be nice when this flavor is available in stores. anyway, thanks larabar! (totally just typed larabra.)
package 2: new supply of scivation xtend BCAAs.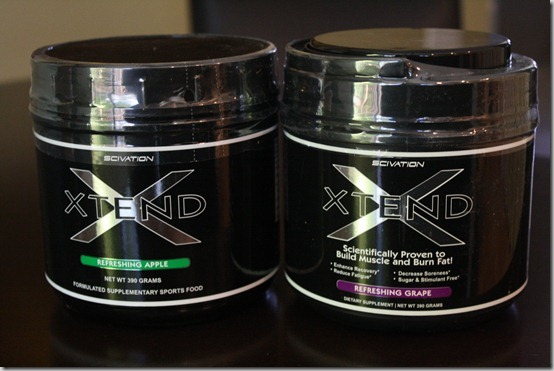 marshall & i have started using a branch chain amino acid supplement. i first read about BCAAs on jamie eason's 12 week trainer program, which i am still following (workouts only).  quoted from jamie's program: "Branched Chain Amino Acidsare  building blocks of muscle mass and size. Metabolized directly in the muscle, BCAAs, may improve nitrogen retention by sparing other amino acid groups for repair and rebuilding."
i saw christina post about this brand and immediately ordered it. we went through the watermelon flavor lightening fast, so i ordered two canisters the second time around. watermelon was sold out, so i picked grape and apple. i can't wait to try them out.
package 3: lollihop snack box.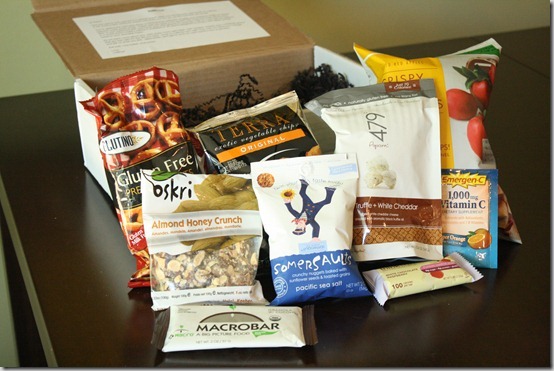 lollihop is a new company that specializes in sending out a monthly mixed box of delicious and snack food. the taste box comes catered to each individual depending on the diet and lifestyle you lead. each box includes 8 snacks—all organic—and costs around $20 (including shipping). they sent me this box for free to try out but didn't ask me to review the contents. however, i tore the box open upon walking in the door from the hospital, and since i was so hungry, i immediately opened these pretzels and paired them with some sunbutter from my pantry.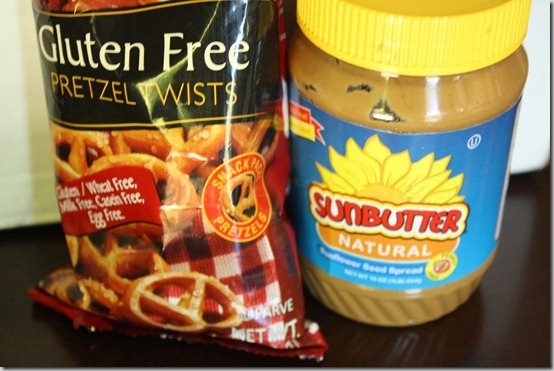 tasty combo. thanks for the snacks, lollihop!
package 4: FROM SUSAN!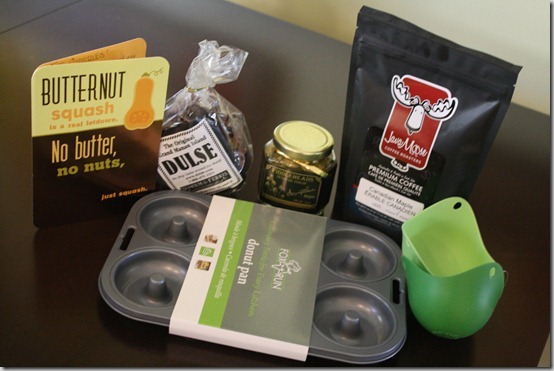 i saved the best for last. susan is a sweetheart. she sent me some fun things as a thank you for the great fundraising act. um, no, sus.. the pleasure was all mine. and the reason the auction was such a hit was because of all of YOU. so.. i wish i could share this awesome package with everyone.. but that's not really logical. how about you come over and i make you donuts?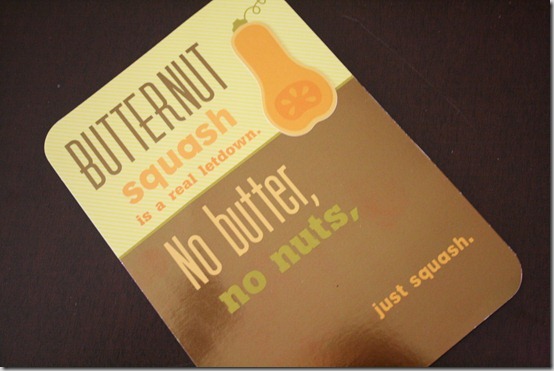 the card was the best. WOW, what a gem. i LOVE funny cards.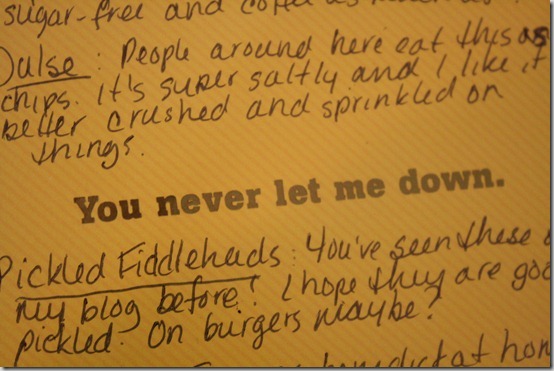 thanks sooo much, susan!
today…
…i realize i like having a day job. it's weird to be home alone in the middle of the day on a thursday. what do people without kids or day jobs do day in and day out??
…i can't workout. which means i am stuck here at home (remember, i can't drive). alone. sitting on my butt.
…i am grateful for health insurance. i still have three more procedures scheduled to try to figure out what's wrong with my insides.
yeah. i haven't mentioned it on here because, well, there hasn't been a reason to.  i don't know what is wrong with me.. but something is wrong. i have really bad abdominal pain and bloating nearly every day and my stomach sticks out 8 to 10 inches by the end of the day. while the bloating issue has been going on for years and years, the painful part has only been happening for a few months. i don't think it is anything serious, therefore i don't want to bring a bunch of attention to a false alarm, but thought i would touch on what's going on. now you know.
well.. i have plenty of time on my hands. guess i will get started on dinner.. even though it's only 3:22.
xo. janetha g.
p.s. today is also my brother in law's birthday. happy birthday, bills!