jessica is getting married this week! to a fine british fellow named simon.
we celebrated her upcoming wedding with one last single-lady hurrah on saturday.  in britain, a bachelorette party is called a "hen do". the ladies wear wigs and fake moustaches.
we didn't wear wigs or moustaches.. but we did have moustache finger tattoos.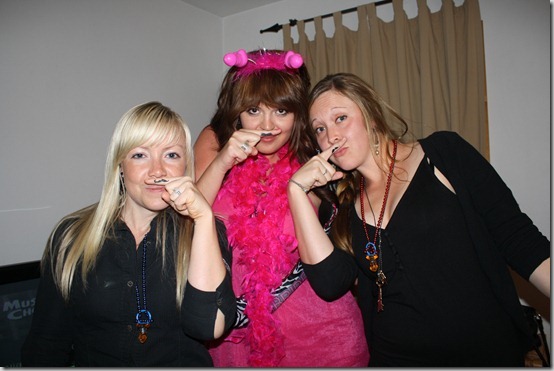 we started out the evening at amber + michelle's house—two of jessica's bridesmaids (and my very dear friends).
there was lots of finger food…
…drinks…
(jello shots)
…and penis-shaped ice cubes.
amber + michelle had these awesome cups made specially for the party and each guest got to take one home. such a cute idea!!
sorry to those of you who came here in hopes of seeing penis-shaped food.. straws and ice cubes will have to do.
the bachelorette and her bride goblet with TWO penis straws. stay classy!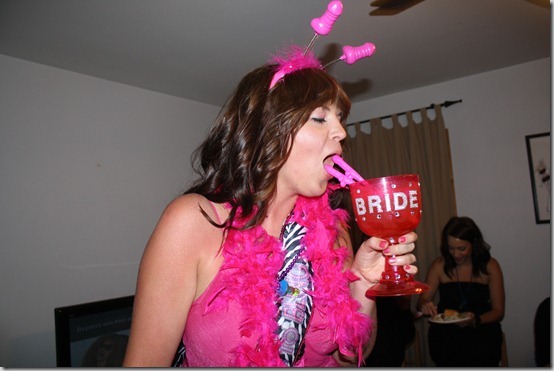 after filling our bellies, there was gift opening. lingerie, massage oil, lube & sex toys galore. all par for the bachelorette course.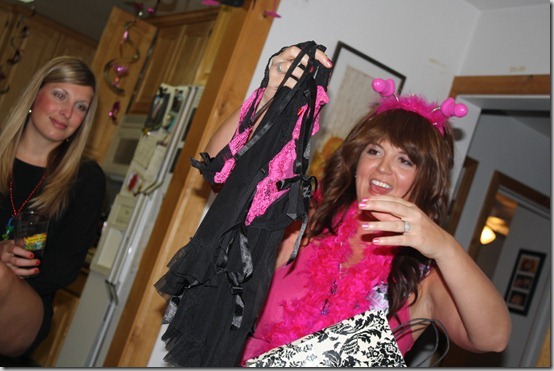 after gifts, we all watched a photo video that the bridesmaids had put together. it was really thoughtful! most of the ladies were in tears by the time we were done watching it. i think that this is an excellent idea and should be mandatory at all bachelorette parties from here on out. mmmk?
we took a few timer photos before heading out on the town…
a limo came to pick us up and we headed to park city (for the second time of the day for me!)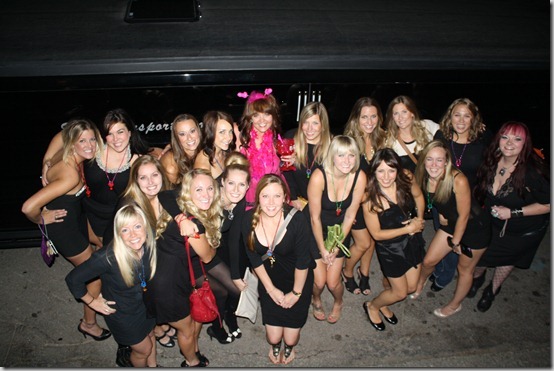 we went to ciceros, a small bar located on main street in park city. there were hardly any people there, which was nice because we weren't on the prowl looking to meet some dudes. we just wanted to have a good time, which is exactly what we did.
for the most part, i DON'T dance.. so i watched from the side lines the majority of the night.
i know, photo overload. sometimes, you gotta.
it was a great party in honor of jessica! i am so happy that she has found her mate and will be getting hitched this friday. can't wait for the wedding, it will be absolutely perfect!
in other news, i have had a busy monday with work, a couple business meetings, a trip to the gut doctor, the gym (after 3 days off) and a family celebration at nielsen's custard for momma b's birthday.  hope your monday was great and i will be back next time with a fun challenge & giveaway!
Qs~
1. married gals: what did you do for your bachelorette party? unmarried gals: what do you want to do for yours?
2. do you like to dance? i hate it.. but if i was good at it, maybe i would like it. i am just so awkward…

xo. janetha g.