please excuse the SUUUUPER late post! i have been running around like a maniac trying to pack, work out, shower, all that kind of stuff– I was short on time because we were busy celebrating someone's birthday!!!!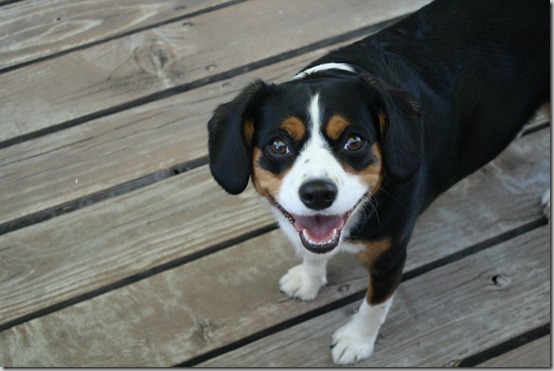 that's right, today is miss penelope jane's third birthday! she was born on 8-18-8, you know i am into that number sequence.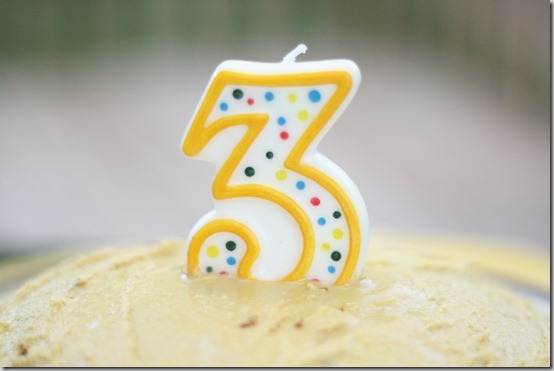 marshall gave her a raw egg on her dog food this morning in honor of her special day—i know you are jealous. he will probably put a raw egg on your breakfast, too, if you ask nicely.
i had to work all day, but i immediately got to work on penny's birthday cake when i got home.
i made up a banana cake that is dog friendly.
ingredients:
2 overripe mashed bananas
2 eggs slightly beaten
1//3 cup vegetable oil
1 cup whole wheat pastry flour
1 tsp baking power
1/2 tsp baking soda
~1/4 cup water to thin the batter
i simply mixed the above ingredients in a bowl, one at a time, mixing thoroughly after adding each one.
i poured the batter into a cast iron skillet and baked at 350 degrees for 25 minutes.
voila! dog cake!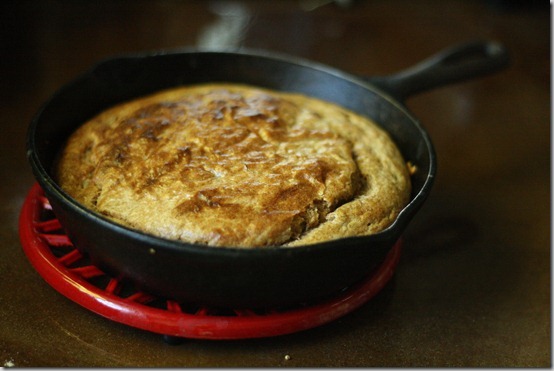 no cake is complete without frosting, and penny's favorite is peanut butter. (let's face it, every dog loves peanut butter.)
we were all out of peanut butter.
"WHAT, MOM?! OUT OF PEANUT BUTTER?!"
don't worry. i had peanuts. i love my penny bean, so i whipped up a batch of peanut butter so i could frost her cake.
"pheeeeew! what a relief."
TADA!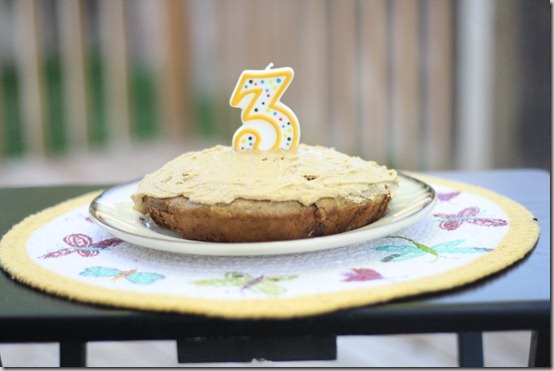 randy had a really hard time waiting for the cake. he wouldn't take his eyes off of it!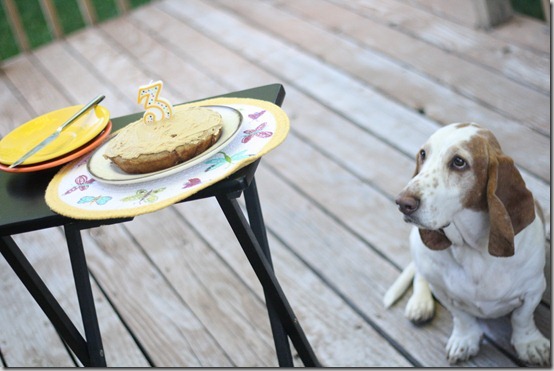 we made him wait, though, because we had to sing to the birthday girl.
hope she made a good wish!
randy watched closely as marshall served up the slices.
let them eat cake!
this was a celebration, so they got seconds to share. you only turn three once!
yum.
happy birthday, penny bean. we love you.
well, i am heading to the airport in about 45 minutes! i am going to eat something and then spend the next eight hours traveling to philly. i have a layover in atlanta. i have never been to that side of the country, so this should be an adventure! i have also never taken a red eye so that should be an adventure, too, but not in a good way.  hope i am not too delirious tomorrow.
i have some stuff lined up to post while i am gone, and i will mayyyybe blog from philly. no promises. thanks to everyone who told me what i should do and where i should eat.
if you are going to the summit this weekend, please come say hi if you see me! and to everyone else, adios for now!
xo. janetha g.