thank you for all the kind comments on yesterday's post. it's awesome that susan has so many people out there rooting for her recovery!
well.. it's friday! i think i get more excited for the weekends during the summer than during any other season because it's so NICE outside!  utah has been having odd seasons lately, but i think it is safe to say that summer has officially arrived.  i sit in an office for 40+ hours a week. my office has NO windows. by the time i leave my office, work out, make dinner and eat dinner.. it's dark. it's depressing, really. that's why i LIVE for the weekends. i can't wait to spend the whole weekend outdoors, and that's just what i intend to do.
today was another busy one at work. i will give you a rundown.
this morning i blended my breakfast protein shake—the fifth one this week! i am addicted.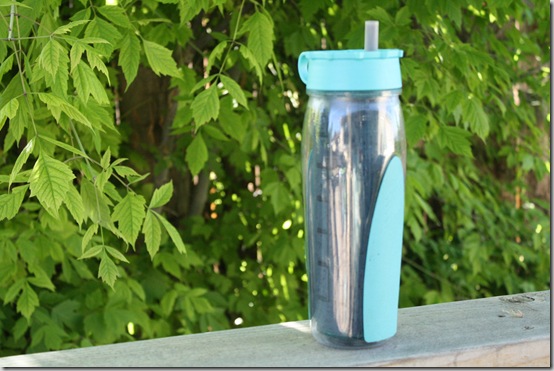 it had 1 cup almond milk, 1/2 a banana, 1 cup frozen blueberries, 1/4 cup blueberry POM juice, 14 cubes of ice and a scoop of vanilla pea protein powder.
i was running late for work because i didn't set my alarm early enough (woops) so i had zero time to make coffee and zero time to buy coffee. yes, that's right, i had NO COFFEE this morning. at first i didn't think skipping coffee would make a difference, but i was yawning my face off all morning.
when i am tired, i seem to get hungry. i ate lunch about 45 minutes earlier than usual today.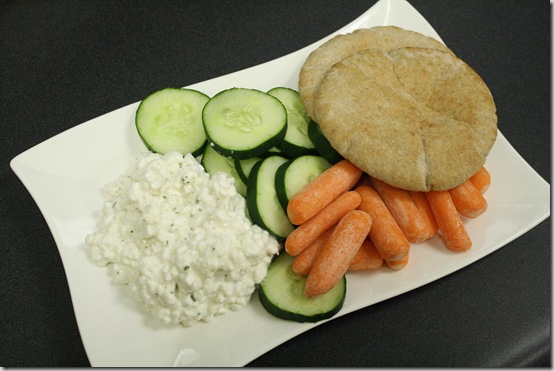 i have been having variations of cottage cheese mixtures with a couple mini pitas on the side almost every day this week. yesterday i had cottage cheese mixed with black beans and salsa. today i kept it simple and just mixed the cottage cheese with ranch seasoning.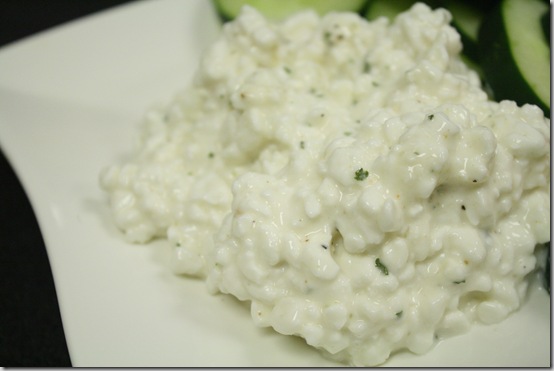 these mini whole wheat pitas are so tasty, especially when you warm them in the microwave for 15 seconds. i purchase them at sunflower market (they come 8 to a pack and a serving size is 2 pitas for around 125 calories).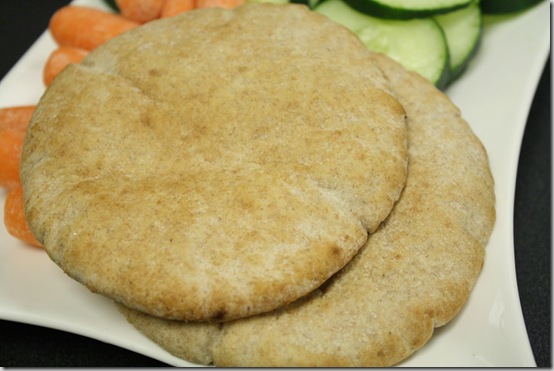 i was horrible with my water intake at work today. i had only downed two bottles (48 oz) by the time snack time rolled around. actually, i wanted to have snack time an hour earlier than i typically would. i always get hungrier if i am not hydrated.
so far, i have told you that i get hungry if i am tired or if i am thirsty. if you invite me over, make sure you give me a nap and a water bottle or i just may eat all the food in your house.
anyway, this was my snack: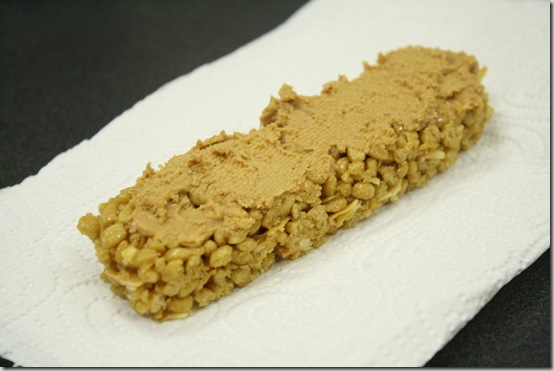 a lemon coconut simply bar topped with mighty maple peanut butter. try it! it's good.
funny email friday!
every once in awhile, my friend sabrina sends me emails that i deem "worth sharing." and i put them into a folder until a rainy day comes around and i need something to post. okay—so it's not a rainy day—we just went over how it's actually a sunny day. but i need something to post. plus, "funny email friday" just rolls so nicely off the tip of my tongue.
because i am a new yoga addict (okay, that is an exaggeration) and a retired drunk (not an exaggeration), i thought it would be fun to share this email sabrina sent awhile back.
Research confirms that drinking gives you the same benefits yoga does!!!

Savasana
Position of total relaxation.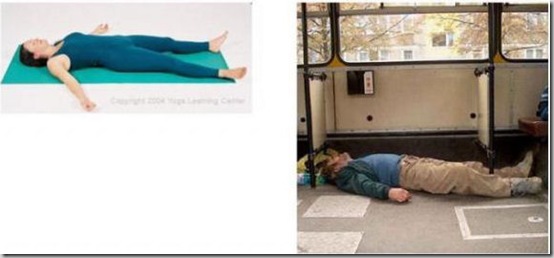 Balasana
Position that brings the sensation of peace and calm.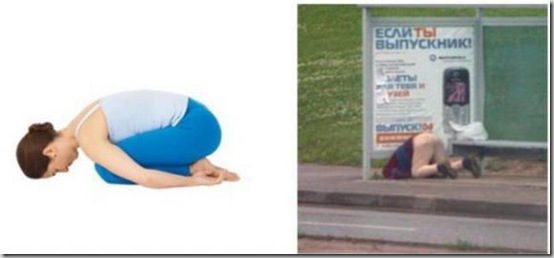 Setu Bandha Sarvangasana
This position calms the brain and heals tired legs.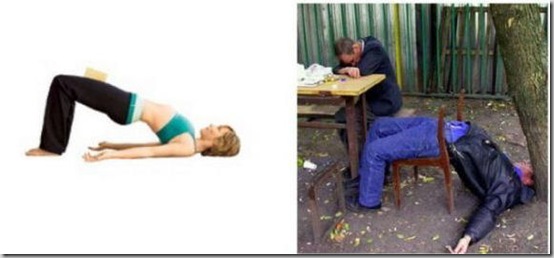 Marjayasana
Position stimulates the midriff area and the spinal column.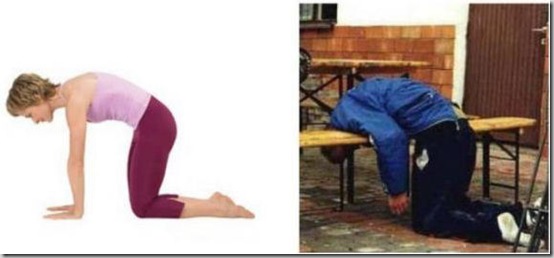 Halasana
Excellent for back pain and insomnia.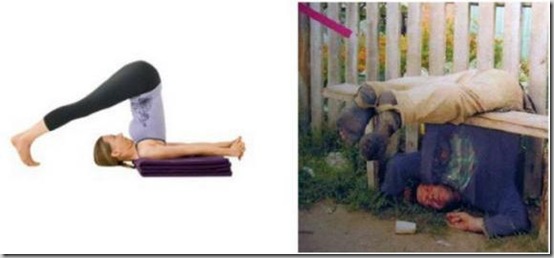 Dolphin
Excellent for the shoulder area, thorax, legs, and arms.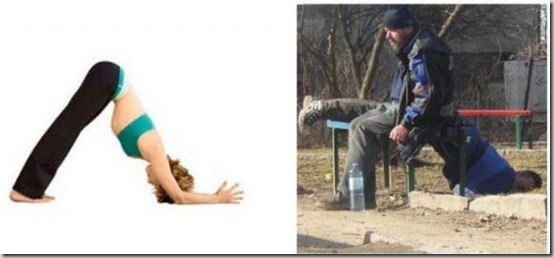 Salambhasana
Great exercise to stimulate the lumbar area, legs, and arms.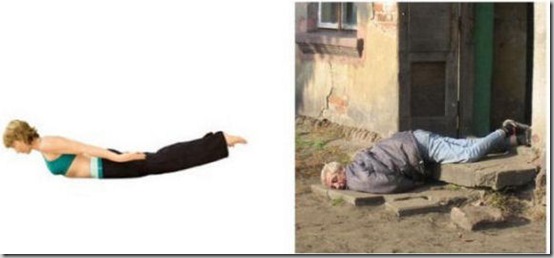 Ananda Balasana
This position is great for massaging the hip area.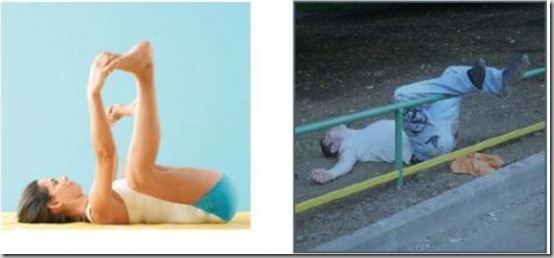 Malasana
This position, for ankles and back muscles.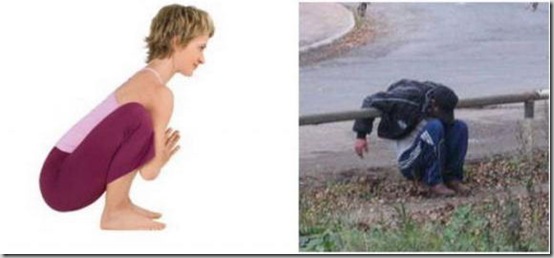 hmm. maybe i should rethink that bikram membership and just cash in at the liquor store…
well, i gotta jet! marshall and i are going to hit the gym for some lower body action and then we have a family BBQ tonight for my step-brother-in-law's birthday. that's a mouthful!
enjoy your weekend and GO OUTSIDE!
Qs~
1. how much water do you drink each day?
2. weekend plans?
xo. janetha g.