hola, amigos! i just ate a burrito.. and i have a mexican last name.. so i thought a spanish greeting would be appropriate.
how was your tuesday? mine flew by. i just got done eating dinner and it is already 9:11 PM.  there is something definitely wrong with this picture.. but at least it means tomorrow will be here soon, and tomorrow is wednesday.. which is one day closer to the weekend. i can deal with that.
anyway, sorry to make you read a paragraph of completely meaningless rambling!  how about i tell you something useful?
the average diner breakfast burrito (think ihop, denny's and other breakfast joints) clocks in anywhere from 900 to 1300 calories (holyshitthatiscrazy) and the majority of the calories come from fat—saturated fat at that.
burritos can be pretty dang unhealthy, that's for sure.
but i love them.
i love burritos.
i could eat them for breakfast, lunch and dinner! it's a shame that most burritos at restaurants contain nearly a whole day's worth of calories for me.
this is why, unless i am REALLY, REALLY in need of an amazing breakfast burrito (the one from porcupine pub & grille comes to mind), i just don't order them.
but that doesn't mean i can't make my own healthy version at home!
smothered breakfast burritos
makes four burritos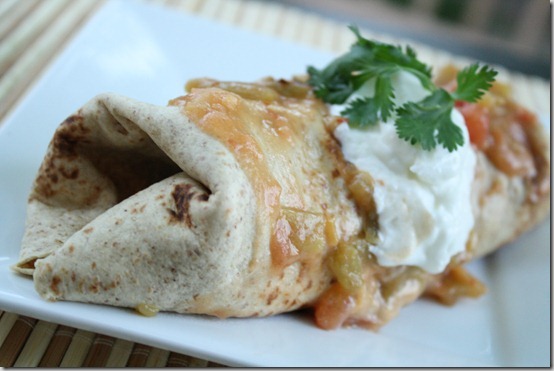 ingredients:
four low carb, high fiber tortillas (i used la tortilla factory brand)
1 cup (254 grams) canned black beans
3 whole green chiles (canned), diced (or you can buy pre-diced)
1/4 cup fresh cilantro, roughly chopped
1 large russet potato, skin on, diced into 1/2" cubes (yield 2 cups)
1/2 cup green enchilada sauce
1/2 cup (54 grams) shredded mexican blend cheese
2 whole eggs
10 egg whites
4 tsp skim milk
1 cup chile verde smother sauce (jarred–the one i used is shown below)
cooking spray
optional garnishes: greek yogurt, cilantro, avocado, salsa, etc
directions:
start things off by dicing your potatoes. spray them with cooking spray and season them with either salt + pepper or, my favorite, trader joe's 21 seasoning salute.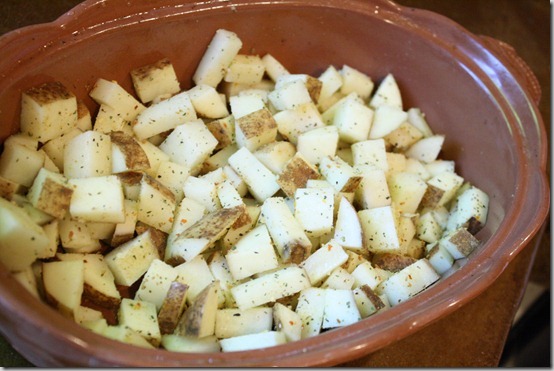 roast your potatoes at 400 degrees until tender– i used a clay pot and it took about 30 minutes.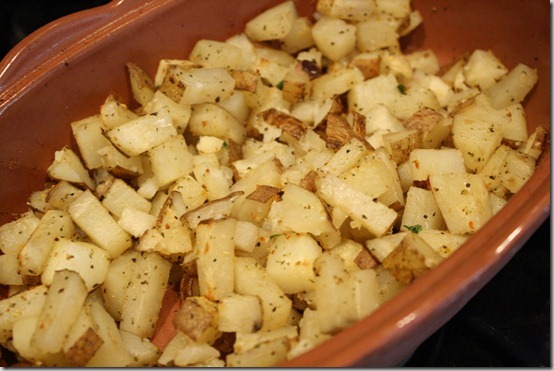 meanwhile, prepare your eggs.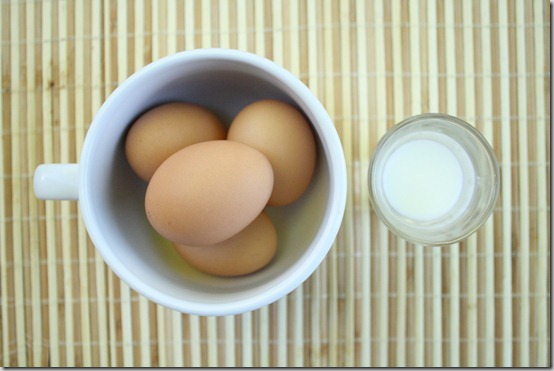 the key to having really fluffy scrambled eggs is to incorporate air into them before cooking.  combine your eggs, egg white and milk in a bowl and whisk your little heart out!  they should be nice and bubbly (full of air) by the time you are done.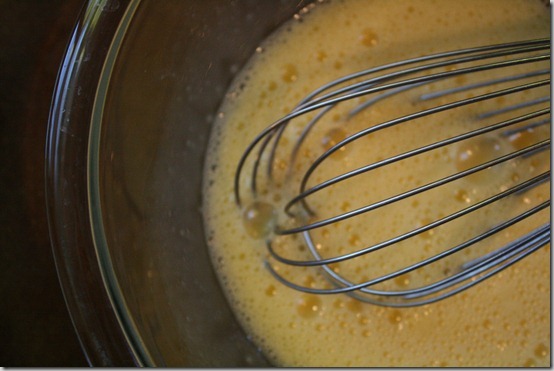 set the bowl of eggs aside and get to work on your other filling components.  cooking the eggs comes very last.
combine your black beans, green chiles and cilantro in a small bowl.  heat in the microwave for 1-2 minutes, until the beans are warmed through.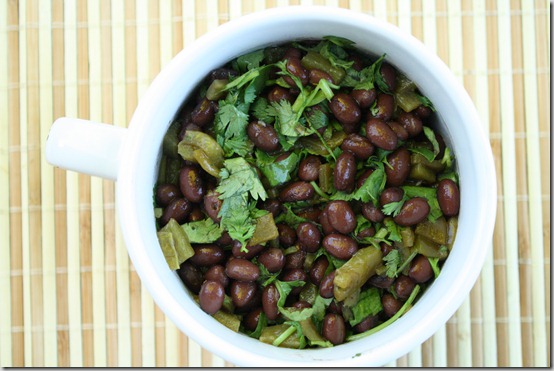 lay out your tortillas on a baking sheet that has been sprayed with cooking spray. these are the tortillas i used—try to find some with comparable stats. they are SO high in fiber and protein and are only 80 calories each.
spoon 1/4 of the beans onto each tortilla, followed by 1/2 cup of the potatoes and 2 TB of the green enchilada sauce.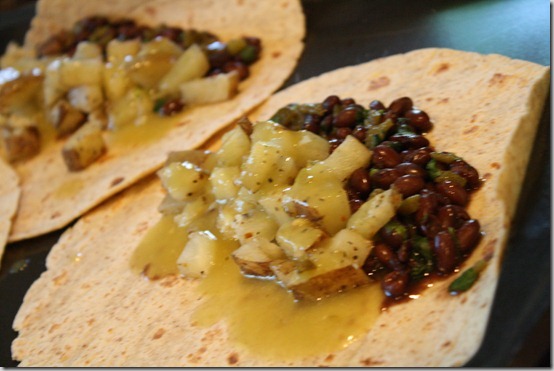 top each pile of filling with 2 TB of cheese.
now you can cook your eggs! heat a skillet to medium heat and spray with cooking spray.  dump the eggs into the skillet once it is heated.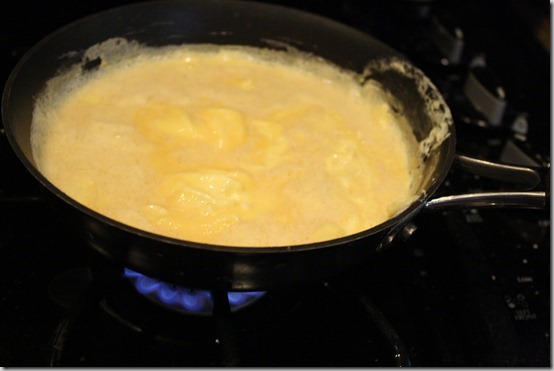 stir the eggs with a rubber spatula occasionally.  when the eggs are just about done, remove them from the heat.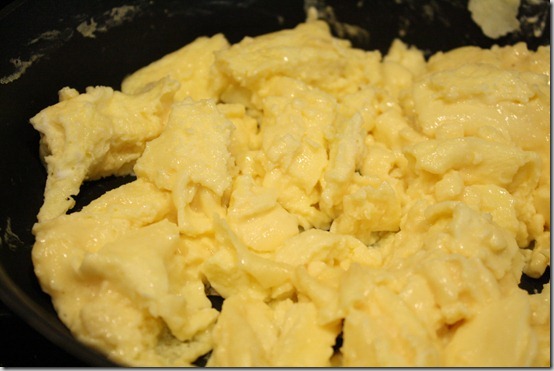 while the eggs are cooking, place your tortillas in the oven and broil until the cheese is melted.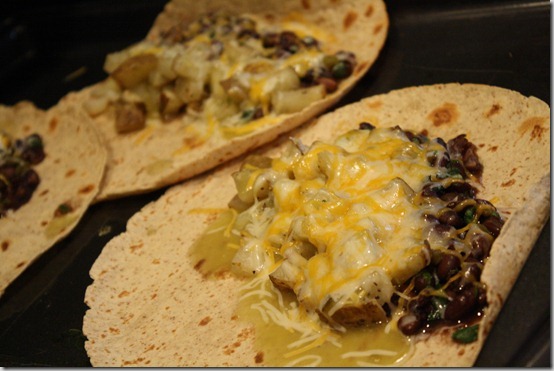 top each tortila with 1/4 of the scrambled eggs.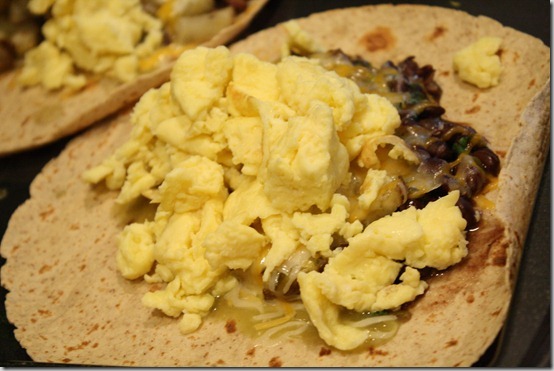 roll those babies up nice and tight!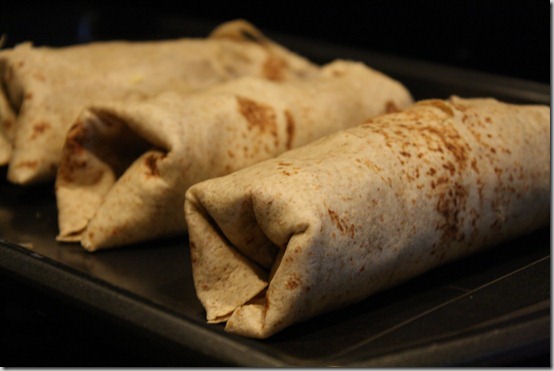 top each burrito with 1/4 cup of smother sauce. this is the sauce i used. it comes in mild and medium as far as i know.. it is only FIVE calories for 2 tablespoons!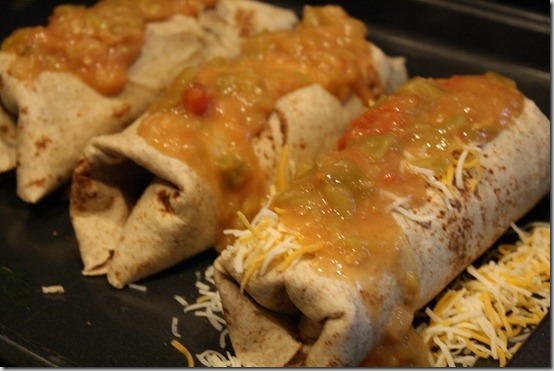 if you are marshall and can hang with lots of added calories, feel free to load up on extra cheese and smother sauce.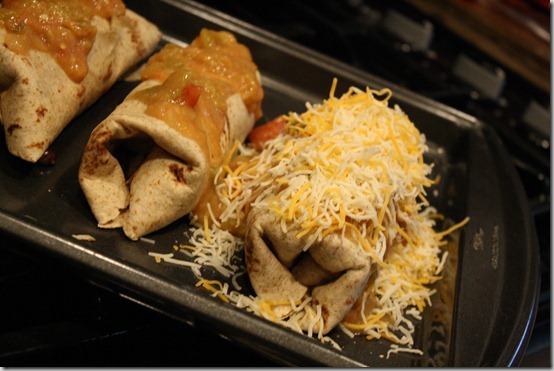 clearly calories are not an issue for that boy.
broil the burritos for a few minutes until the sauce is warmed through.  the burritos should already be warm on the inside, so this won't take long.
remove from broiler and top with whatever garnishes you'd like.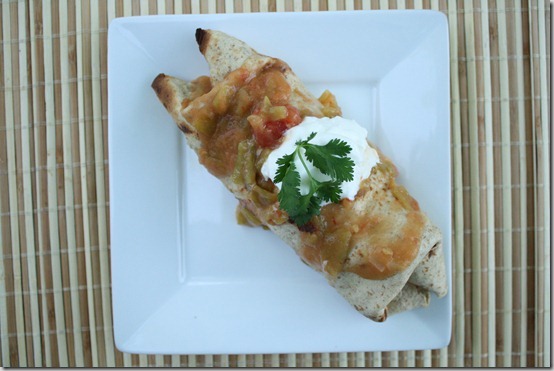 i topped mine with 0% plain greek yogurt and a sprig of cilantro (for presentation sake, naturally).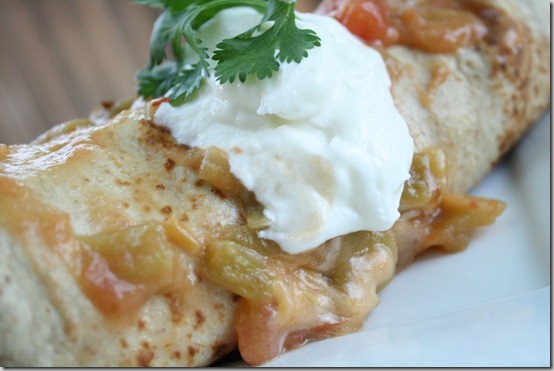 dig in!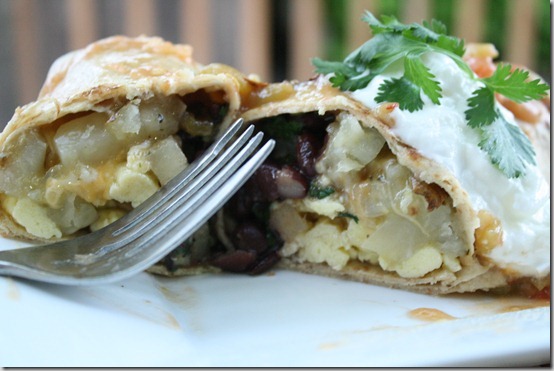 each burrito (with 1 TB of greek yogurt garnish) yields the following nutritional statistics: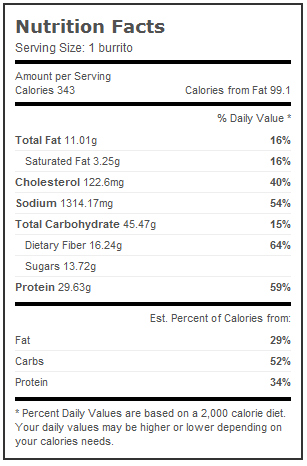 (side note: hello, fiber.)
these numbers are based off the specific ingredients and measurements i used. if you use different brands and amounts, the numbers will obviously be different.
a smothered breakfast burrito that is under 350 calories?! fabulous.
nutritious and delicious.
i think that if i had a slogan, that would be it. i always aim to create recipes that are both nutritious AND delicious. you really can have the best of both worlds.
speaking of slogans.. did anyone catch the post on food network humor the other day?  turns out ina garten went ahead and trademarked the slogan/catch phrase "how easy is that?"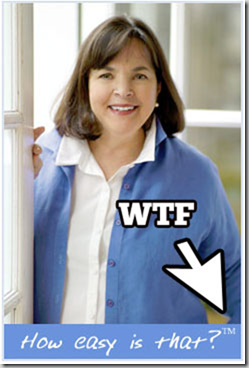 [source.]
ummm.. really? that's hilarious. oh—and did you know that the phrase "help! i've fallen and i can't get up!" is trademarked by life alert medical emergency response? i saw that on a commercial–i thought for SURE it would have been trademarked by steve urkel from family matters.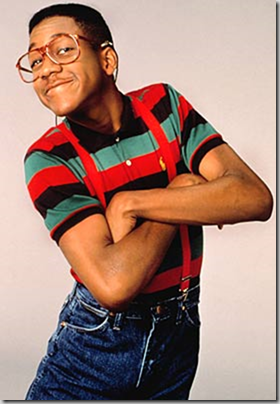 [source.]
hmmm..guess not!
anyway, that's all for tonight.
hasta luego!
Qs~
1. if you had a slogan/catch phrase/tag line trademarked for yourself, what would it be? marshall and i were talking about this yesterday. i decided the one for him would be, "oh, plllllease." because he says it to me all the time.  and, like i mentioned above, i think i'd want mine to be "nutritious AND delicious."
2. what typically high calorie meals have you remade healthier versions of at home?
xo. janetha g.