I am pretty sure every time I post about a cali trip, I title the post, "california dreamin'". it's fine, guys. also, did you notice how I haven't posted a real life blog post in months and months? it's also fine. I am so flipping busy these days! as I am sure you guys are.. and most of you who once read this little corner on the internet have vamoosed. that's fine. I am still here, ready to ramble!
we recently headed to the sunny land of california, and it was probably the very best california trip of my life. which says a lot, because I go there quite often. I have a sister and a brother who live there, so there are many lovable people that need to be visited. the past couple of times I went, I was pregnant with stellz.. and so it was less than fabulous (because being pregnant is not my favorite thing in the world.. although I do love babies.. I am glad I never have to be pregnant again.)
anyway, the flight to california was great. it was stella's second trip and fox's.. oh.. maybe fifth or sixth? he's been on airplanes quite a bit. everyone behaved and was happy and pleasant.
we started our trip out in san diego, staying with my sister and her fam for a few days. the first item of business was mexican food, because san diegoians (?) do it best. I got a california burrito which, much to my surprise, was legit as big as my forearm.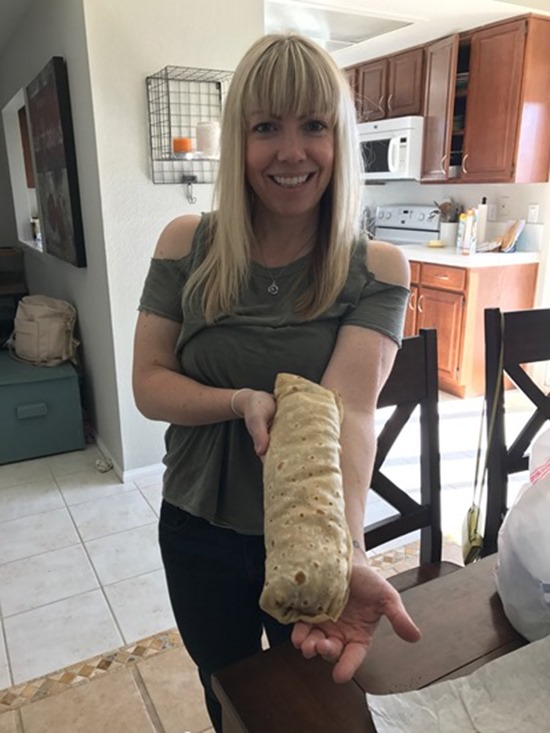 it was sunday, late afternoon, by the time we settled in.. so there wasn't much time to do anything before bedtime. we walked over to the community park and played for a bit.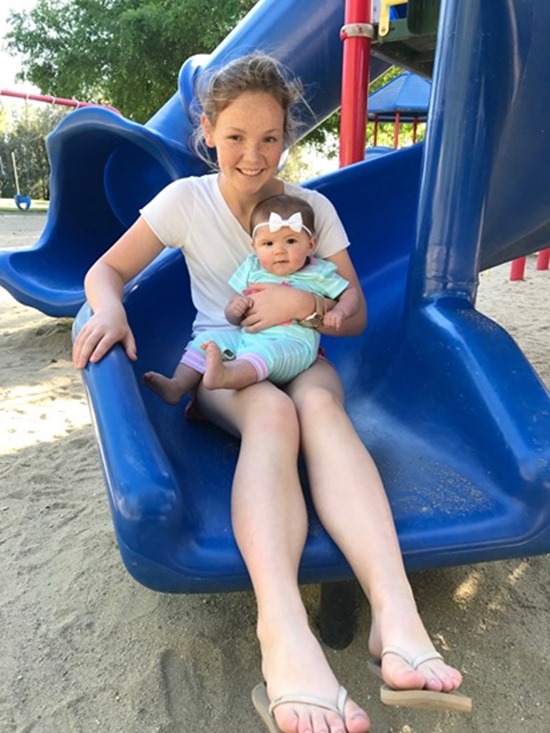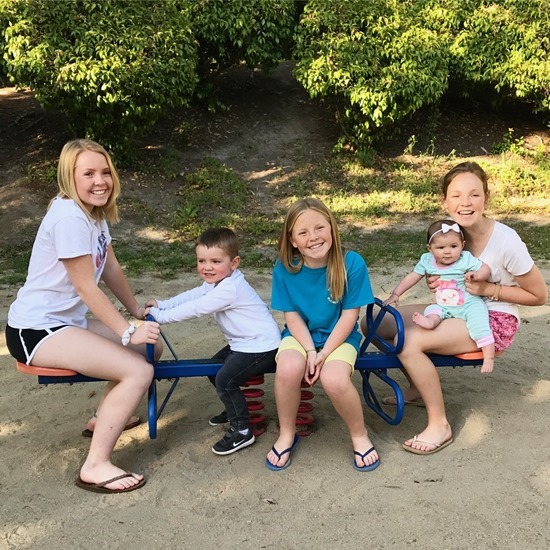 it was so fun to be there with my nieces, who I hadn't seen in ten freaking months! they finally got to meet stella and also experienced the awesomeness that is fox as a 2.5 year old. he had changed a whole bunch since we were last there. he loves his cousins.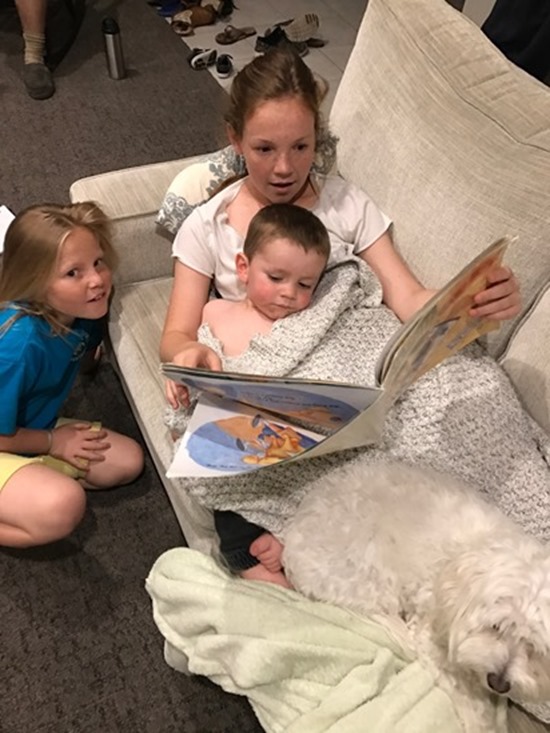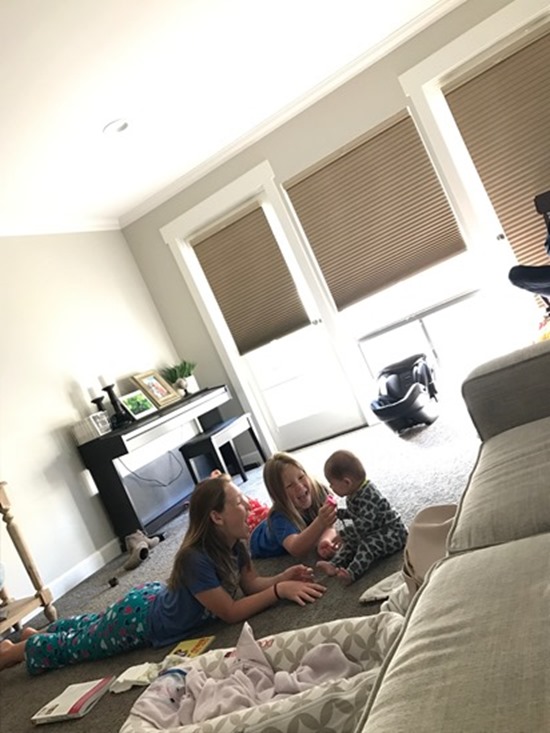 ollie was also pretty excited for our visit.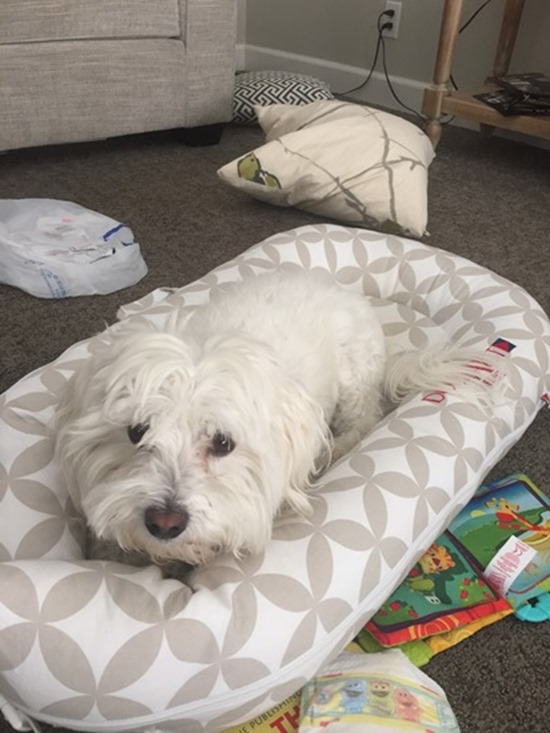 on monday we headed to la jolla. high fives for that adventure.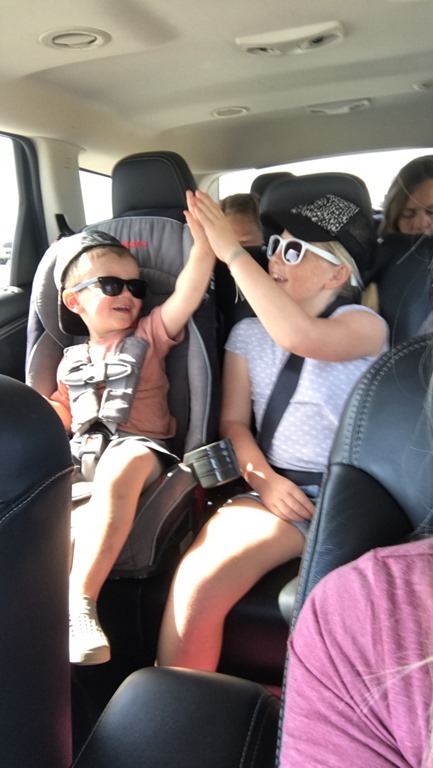 it was fun walking along the trails, seeing the sea lions, and basking in the sun. the tide pools weren't around (high tide, I guess?) but we had fun checking everything else out!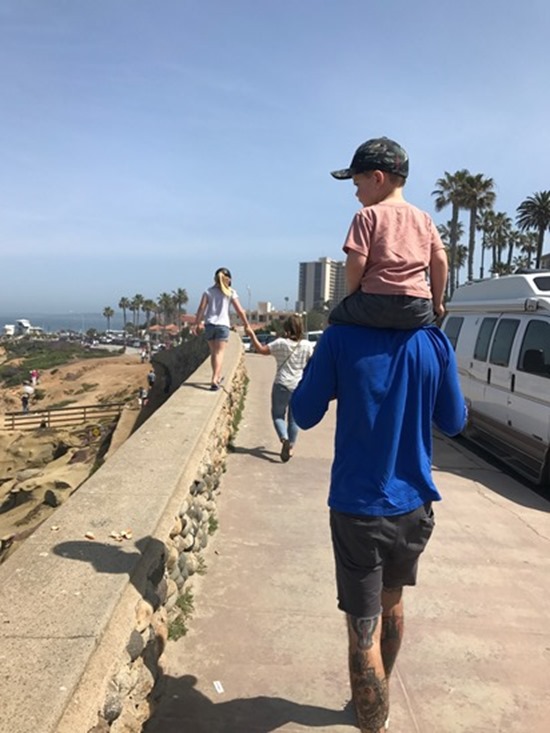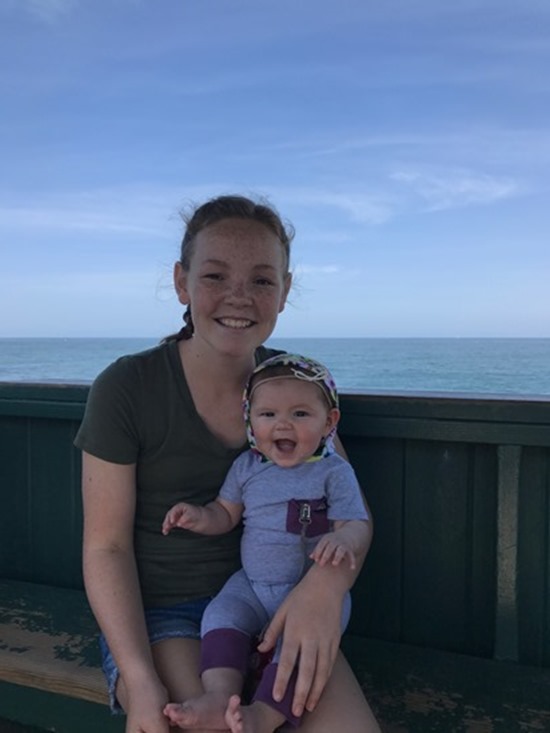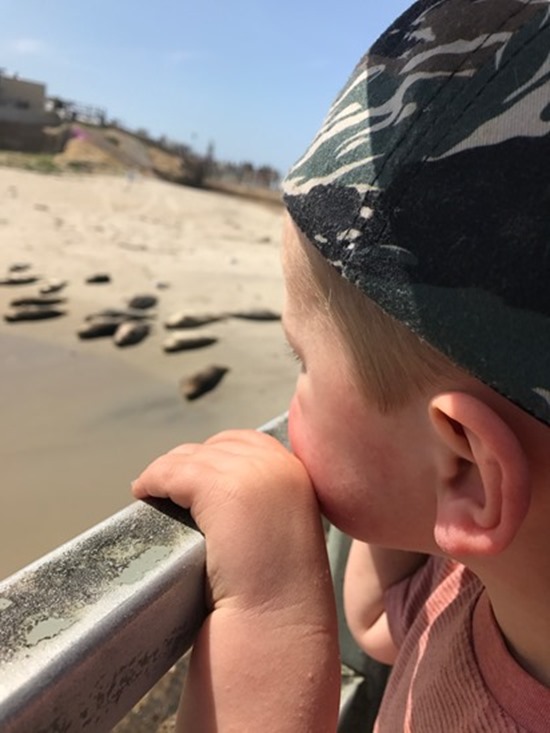 my niece just turned 16, so she has her first job. it happens to be at one of fox's favorite places: chick fil a. he loves "chi chi naw" (chicken nuggets) and was super excited when we went to see her at work and eat chi chi naw for dinner!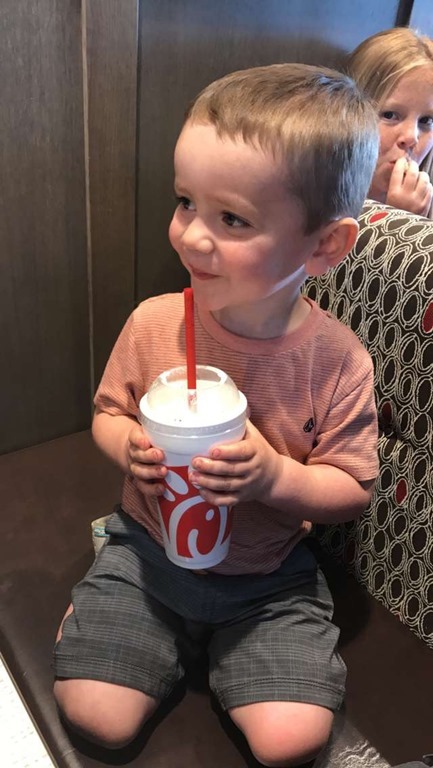 after that adventure, we hit up the pool.. it was a little too chilly for me, but the kids enjoyed it.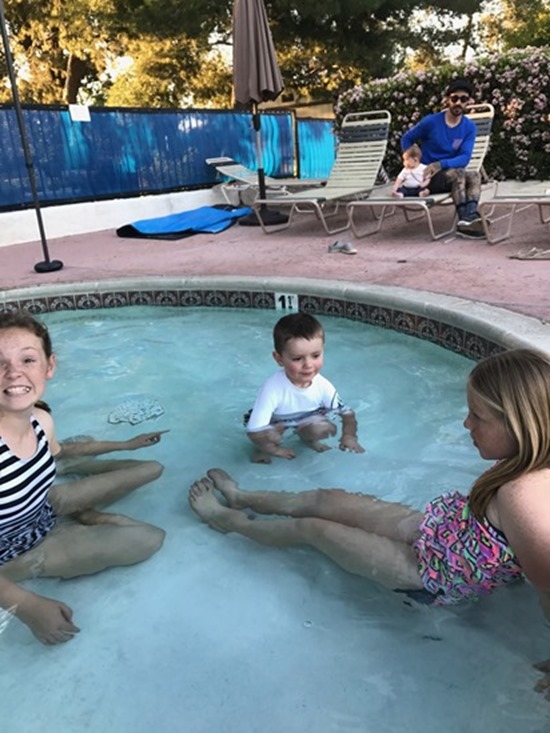 stella cuddled up with aunt ree! everyone loves aunt ree.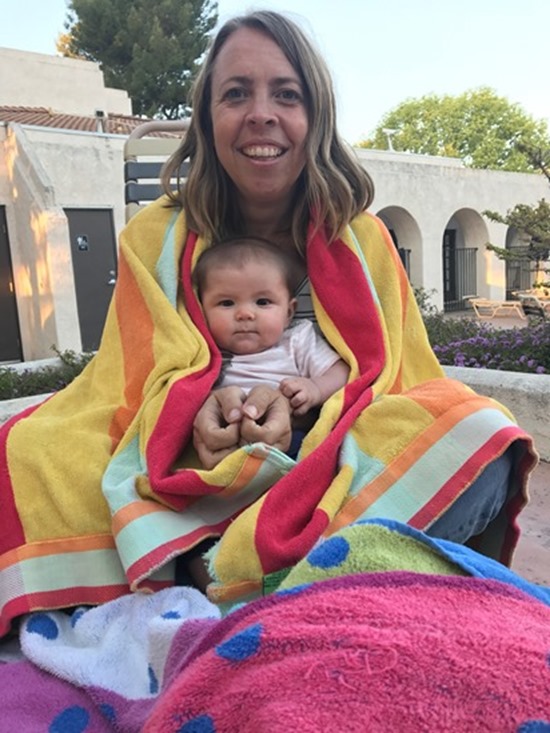 on tuesday we headed to carlsbad for some famous tacos at the taco shop. I had heard allllll about these awesome tacos, and was so excited to finally try them. they lived up to the hype! I had a fish taco and a taco al pastor. also, chips and guac, because.. yes. so good.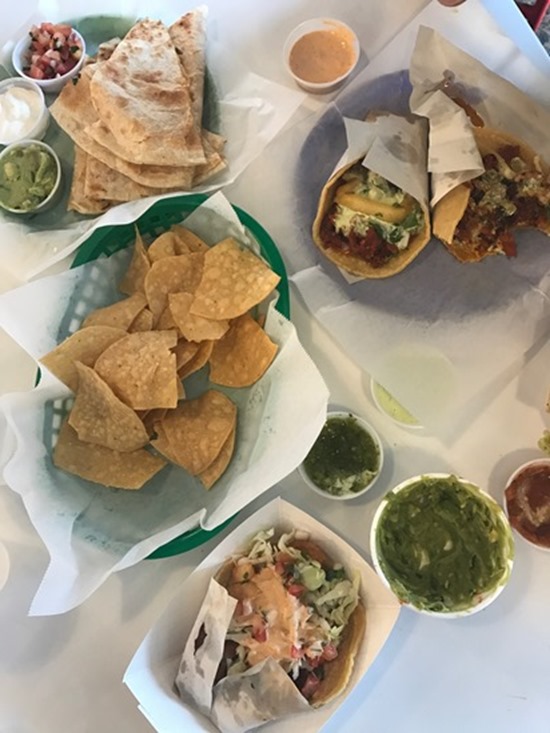 fox enjoyed his keeseedeeya (quesadilla).
after lunch, we hit up moonlight beach. it was a little chilly, but still nice to sink our toes into the sand. this was stella's first time at the beach (and first time in a swimsuit!) although there was no swimming in that cold ocean, haha.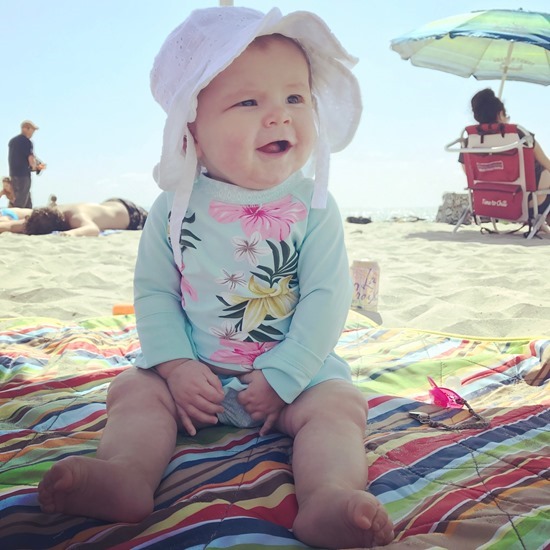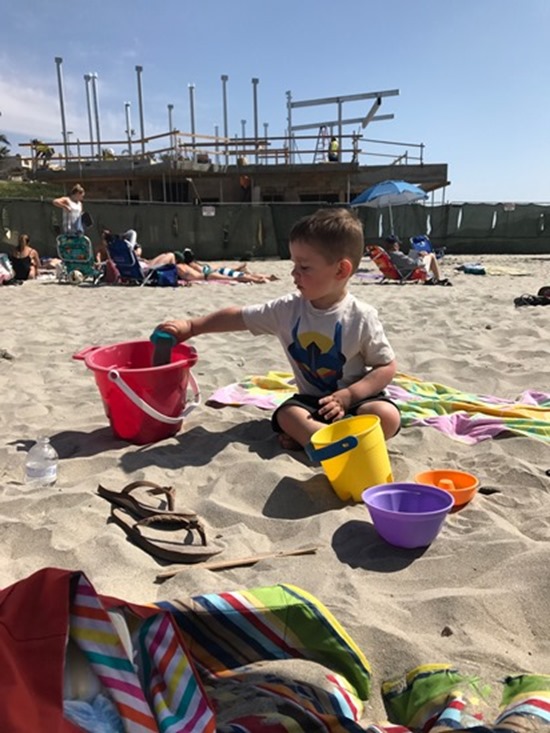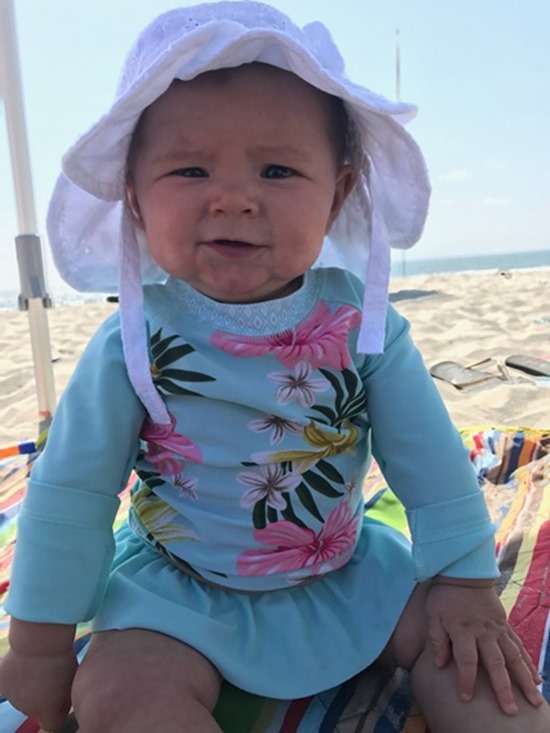 we walked to handel's ice cream for a treat.. another spot I had heard oh so much about and was dying to try. guys. IT WAS SO GOOD. the horchata ice cream was out of this world. I also loved the graham central station. I could have eaten like 7 ice cream cones. gah I can't wait to go back.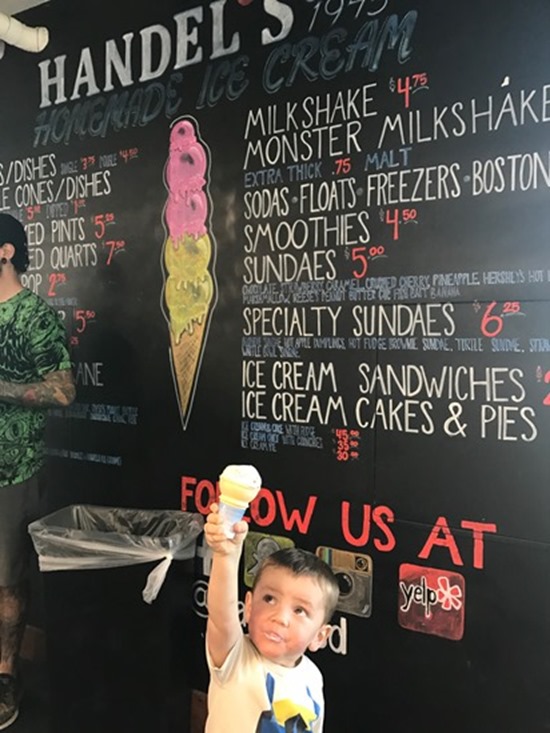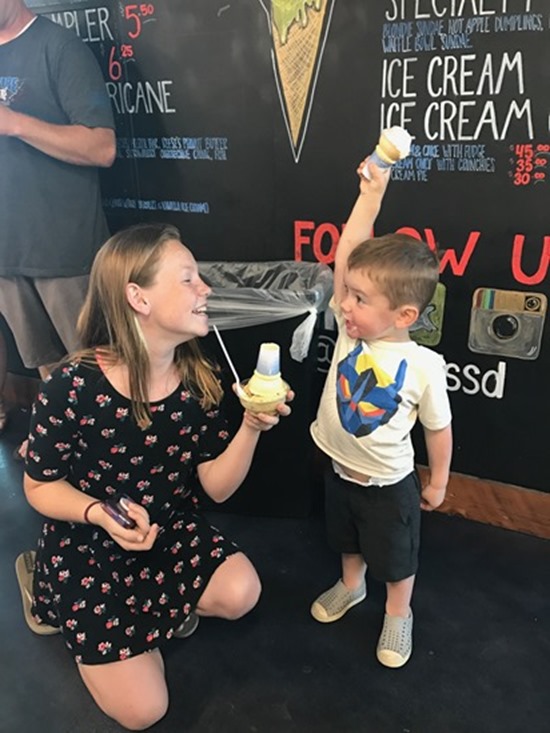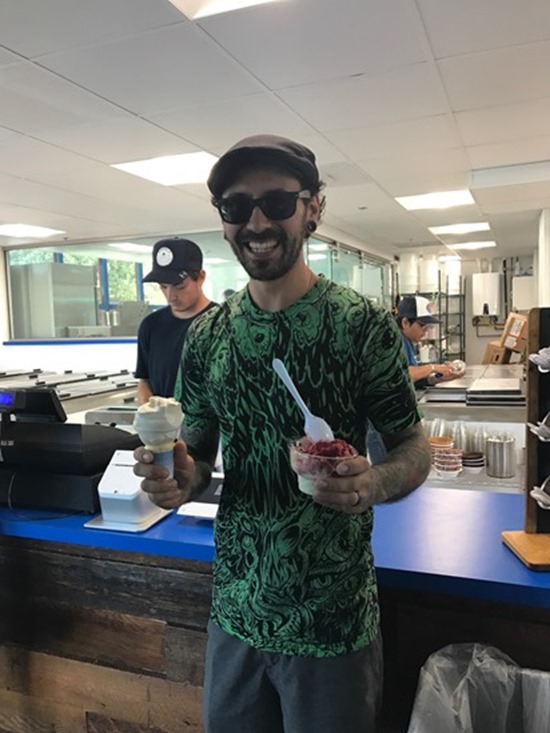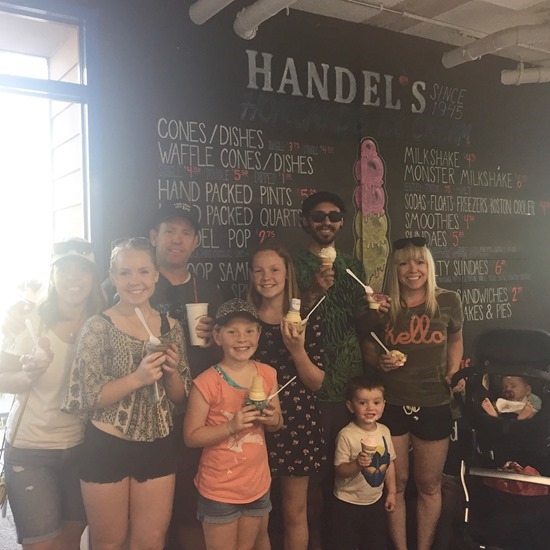 on wednesday we met my sis in law, nephew and niece in oceanside for breakfast at the buckaneer.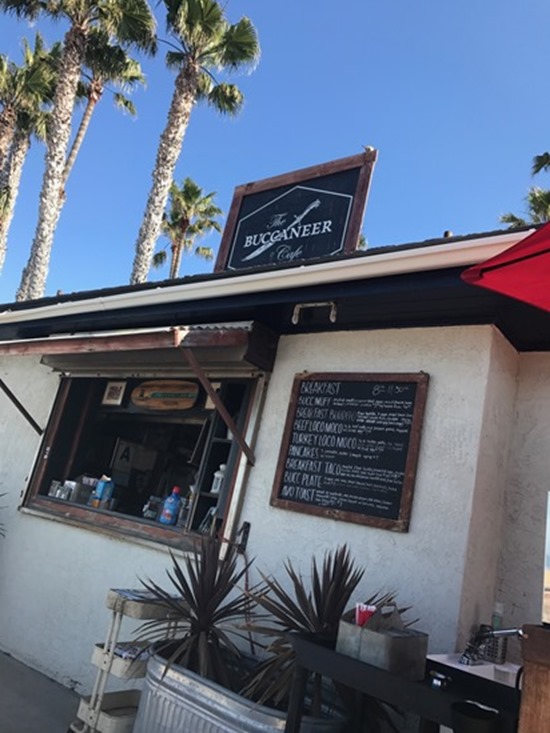 it was a cute little shack right on the beach, with the most delicious breakfast sandwich. pretty sure I fail at food photos these days.. but trust me, it was good.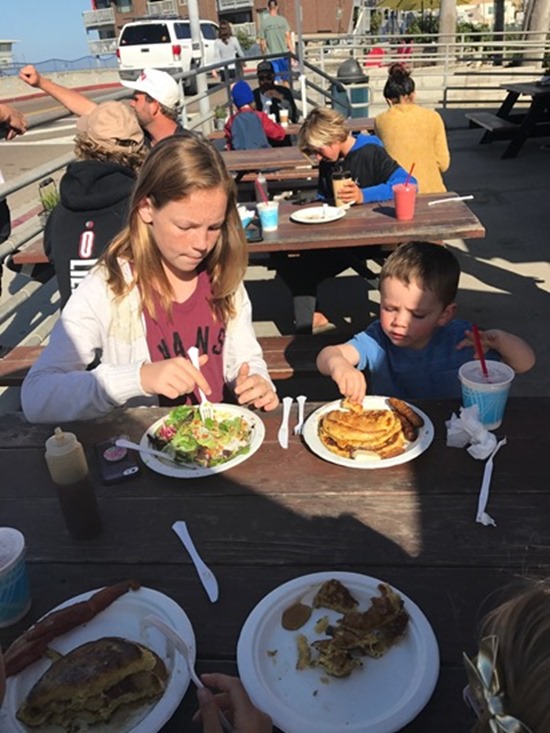 there was a park right there as well, so we played for a bit before heading to the pier.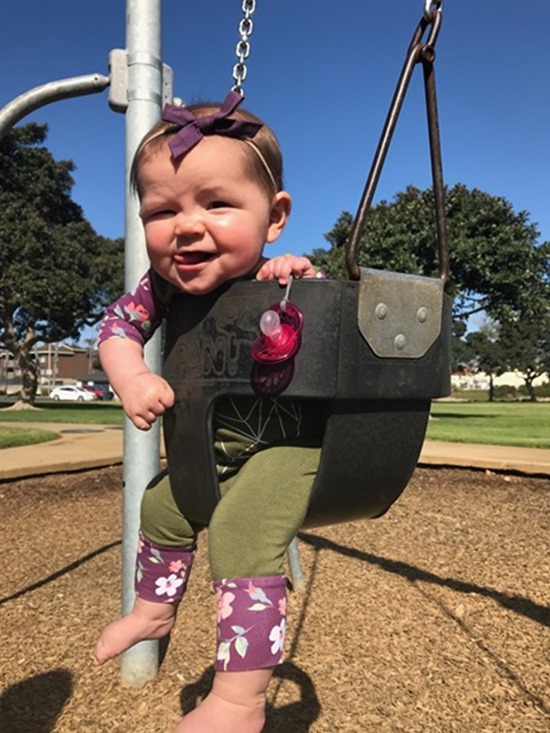 oceanside pier was super fun with fox. he loved seeing all the fishermen, the birds (especially the pelican) and he even found his name!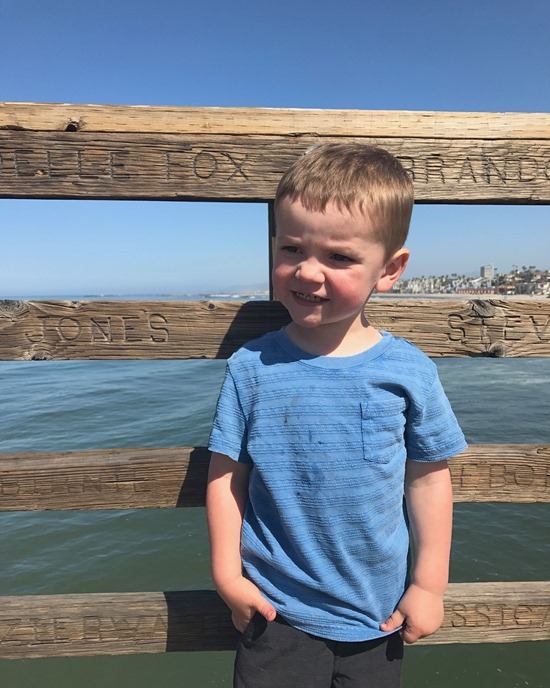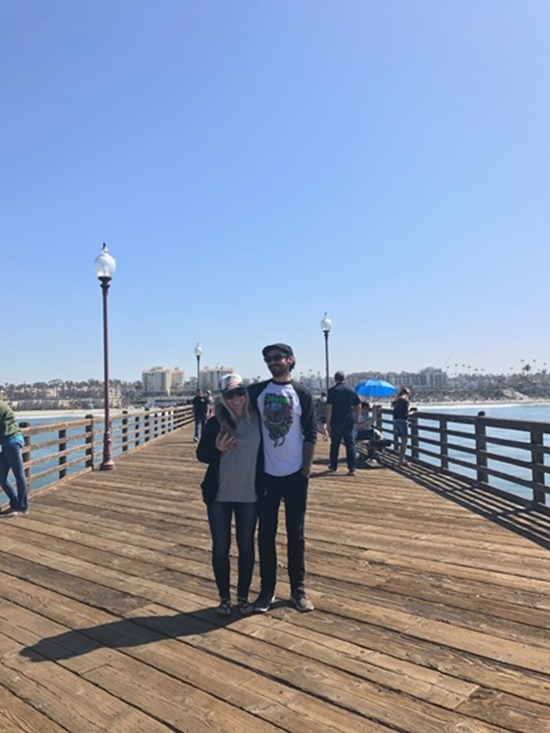 the entire time, he kept saying "I need a fishin' pole mom!" we couldn't find a toy fishing pole, but he got this little plastic shark chomper thing and just hung it over the edge, pretending it was a fishing pole. gotta love the kid's imagination!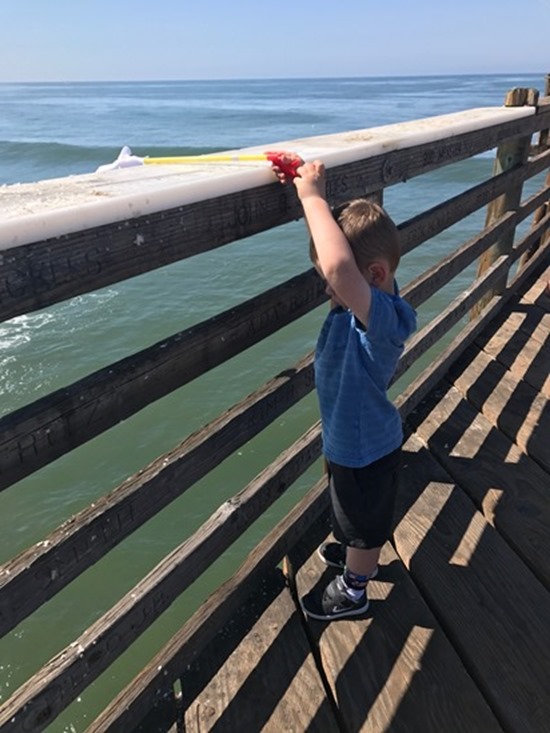 we headed to san clemente to stay with my brother and his fam for the rest of the trip. stella was delighted to see a bunch of new to her toys.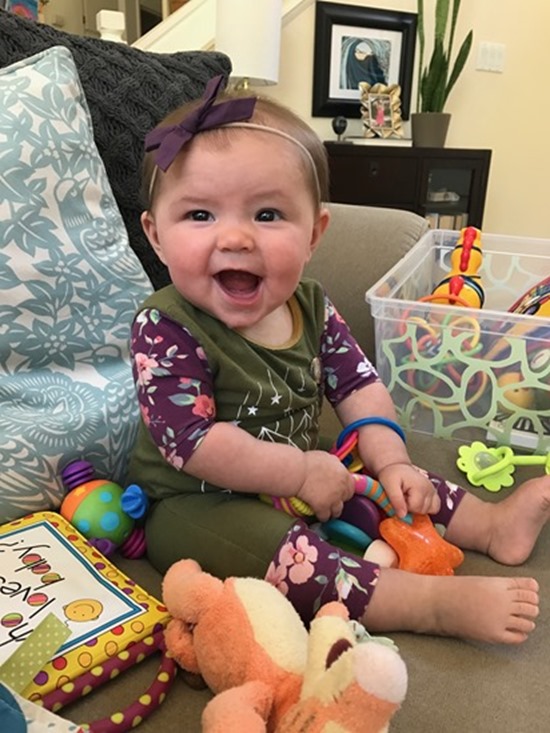 the very first item of biz in the SC was to hit up banzai bowls. basically the best pitaya bowls on the planet. I have this thing where I only like to eat at new places when I am on vacation.. but I make an exception for banzai bowl. we ate there almost every day in san clemente, haha! I miss it so much. I even bought a shirt from them so I can dream about their pitaya bowl when I wear it.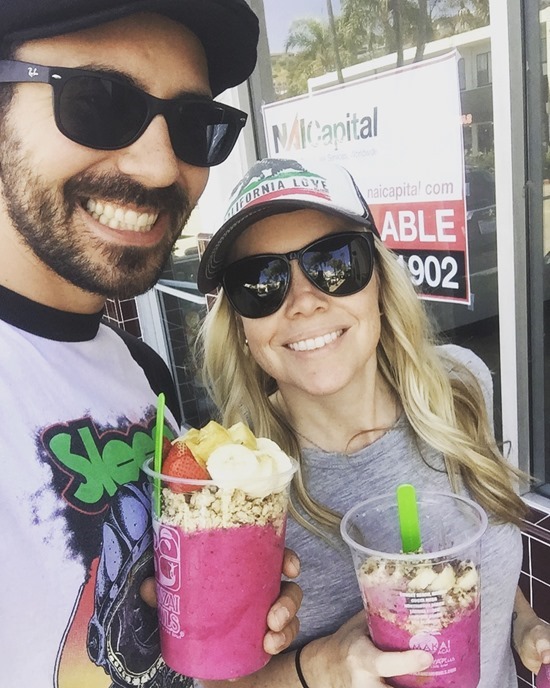 that afternoon we watched my nephew kill it at his skate lessons. fox enjoyed sliding down one of the ramps and trying to skateboard.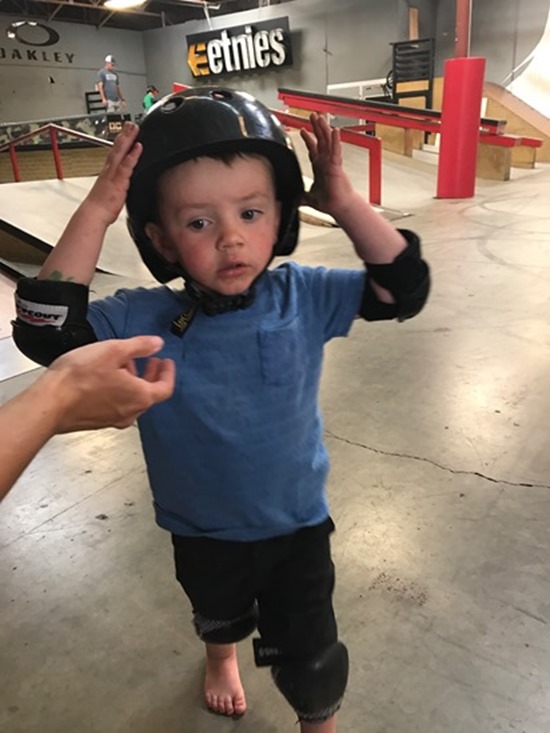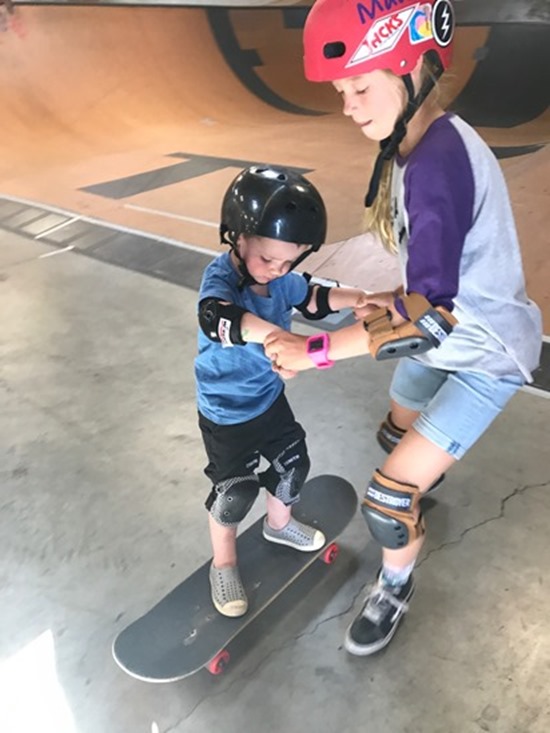 it happened to be my niece's birthday, so we headed to san O for a bonfire and some burritos. turns out it was flipping COLD and WINDY, so we tried to stay warm and tough it out long enough for presents and cookies.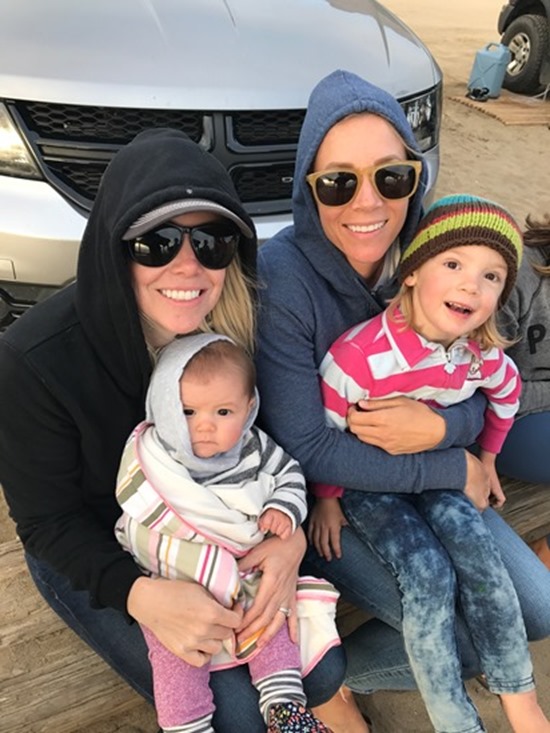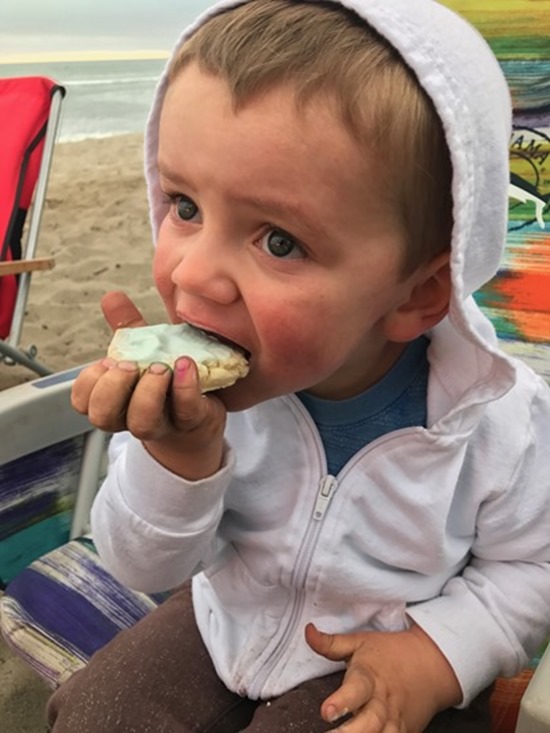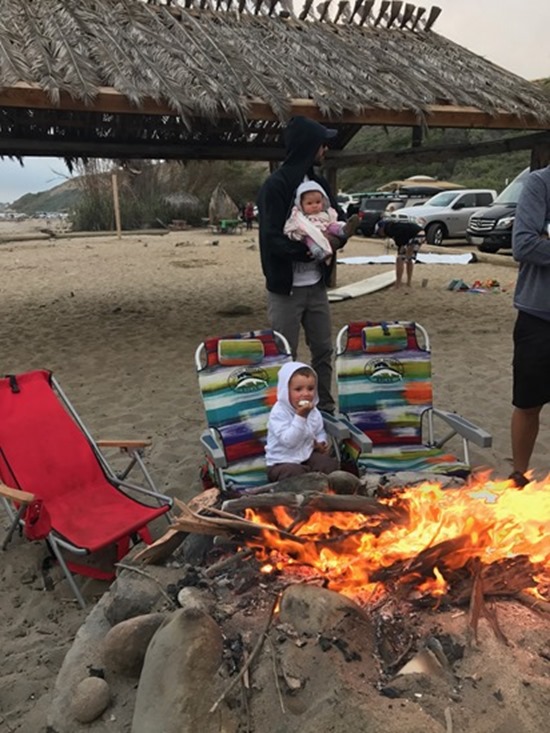 thursday morning I did the unthinkable.. I exercised! at 6:05 in the morning. at orange theory fitness. ugh. haha.. I don't work out anymore, guys. but linds goes five days a week (wowza) and I wanted to try it. and guess what? I didn't die. I also really enjoyed it. and I am thinking about joining. there is an orange theory literally 3 minutes and 45 seconds from my house (I timed it after I got back in town) and I could totally see myself enjoying that type of workout regularly. but I also want to wait until stella is sleeping a little better at night, because sleep is a necessity haha. I would have to go at 5 AM to make it work.. so.. yeah. not just yet.
we came home after our workout and hung out around the house. it was so fun to have fox hang with his little cousin who is closest in age to him, just a year older. they had many important conversations at the kids' table over pancakes and paint brushes.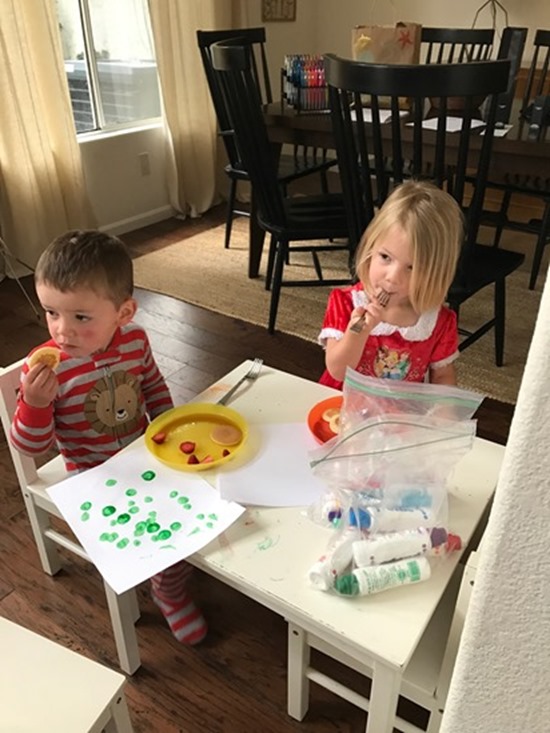 it was a beautiful day, so we headed to the park for some playtime.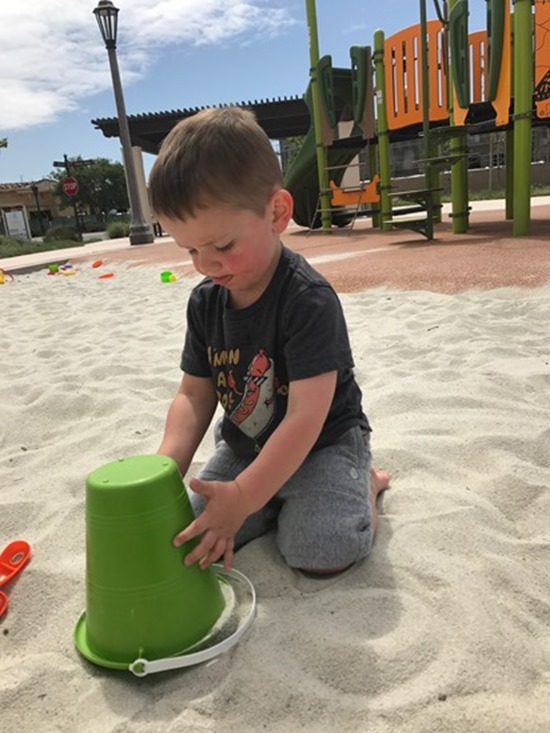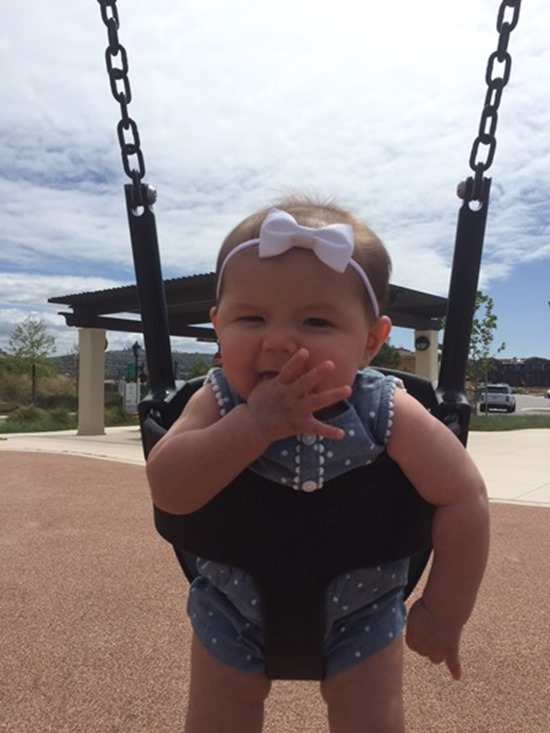 can I just move to california? so pretty!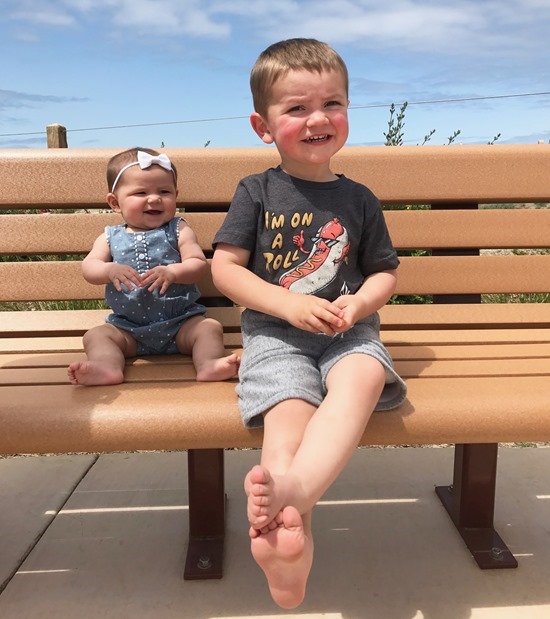 during naptime, marshall and I snuck away and shopped at the outlets. we got a few things at the nike store and the vans store. then we headed home, hung out until everyone woke up from naps or got home from school, and then did some shopping on del mar. lots of fun shopping that day.
that night the grown ups were heading to dinner, so we got the kids in their PJs.. how cute are these matching getups??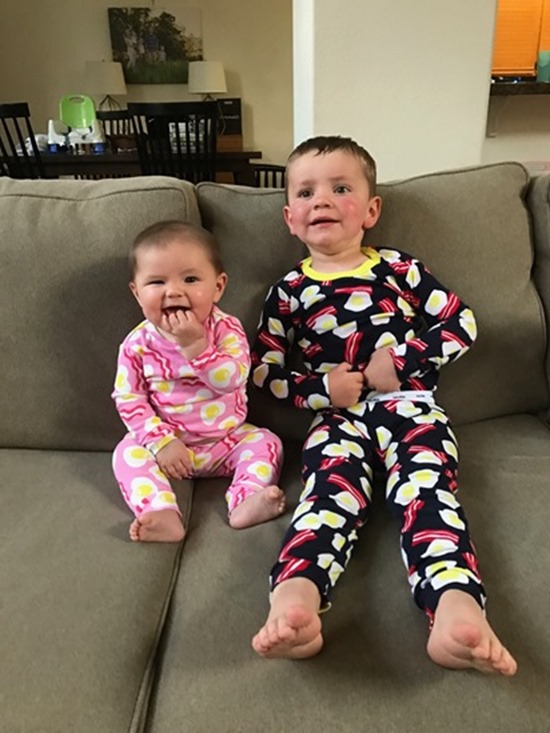 the kids had a pizza party and then I put stella to sleep before we took off.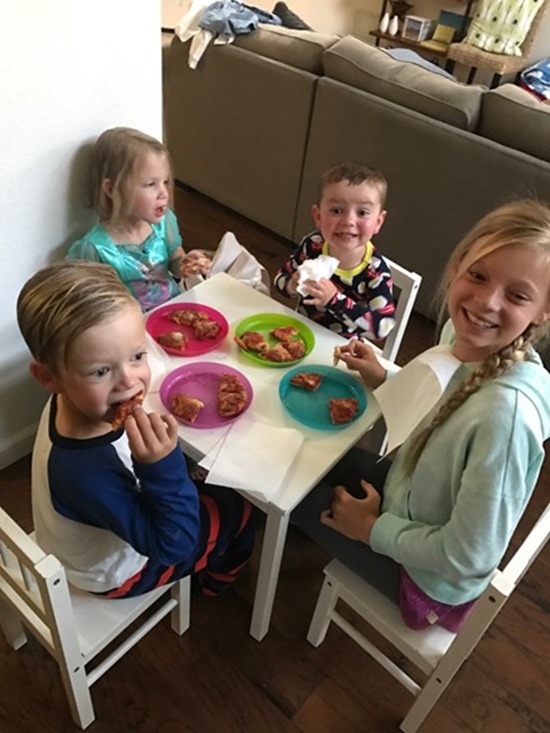 we went to the cellar, which was aaaaaa-mazing! this cheese pairing platter was what dreams are made of.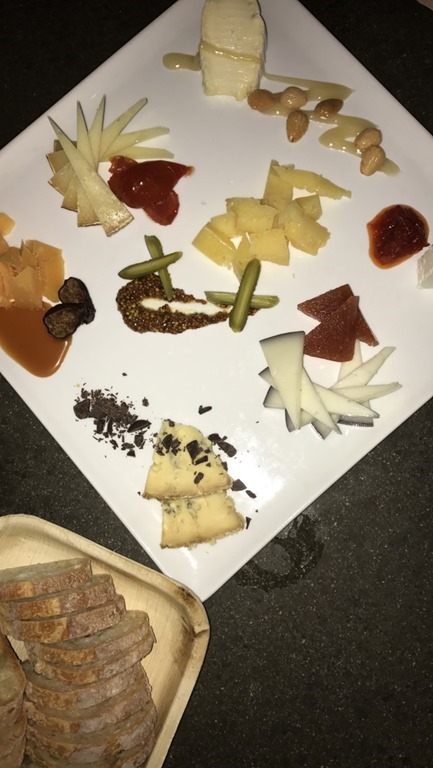 I also had the most delicious steak salad.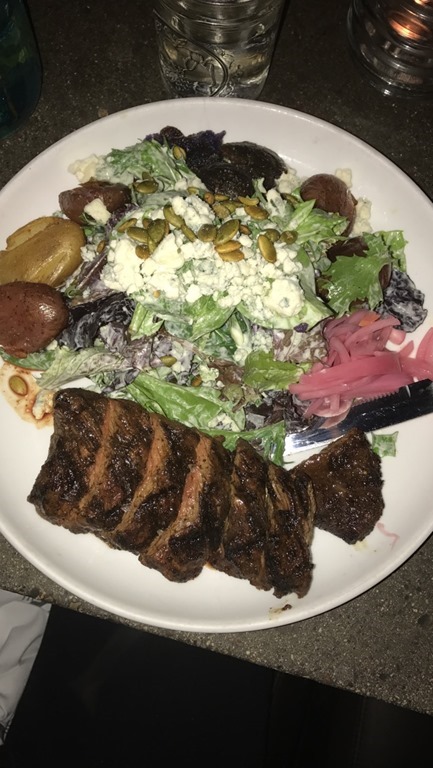 oh, man.. still dreaming of this meal. it was nice to have some (kid free) time to catch up with my brother and linds.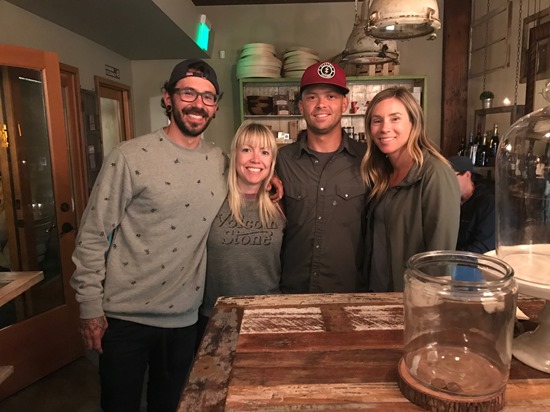 friday was another beach day! we went to dana point to a little bay called baby beach. it was nice because it was shallow, no waves, super soft sand, and way toddler-friendly. fox and nora had a BLAST.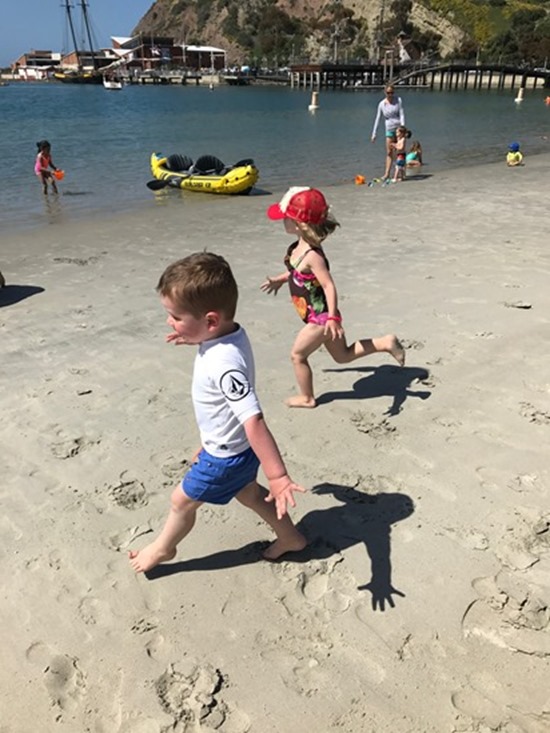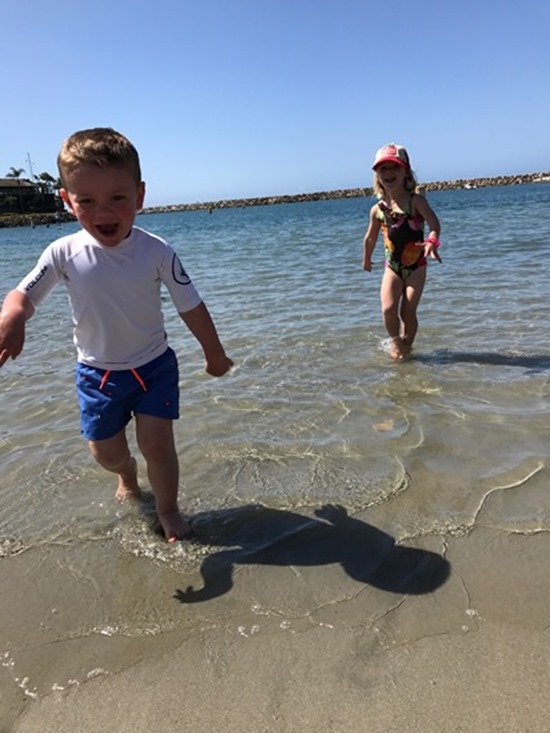 stella had a pretty good time, too. she touched her toes in the ocean for her first time!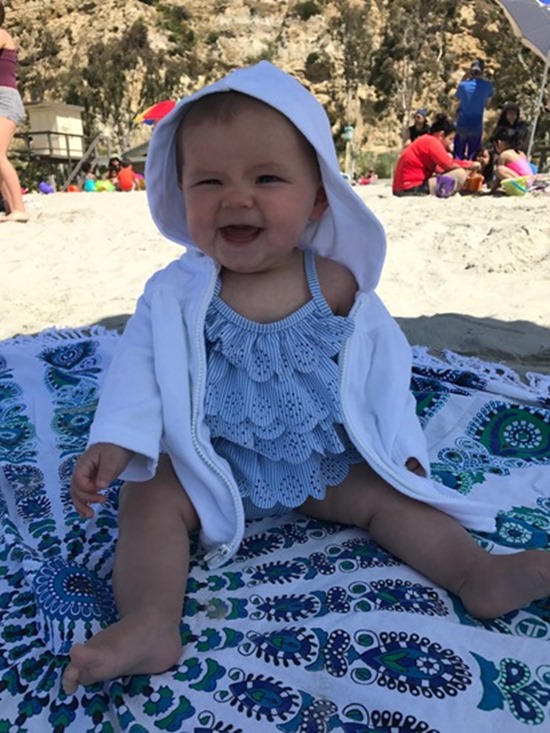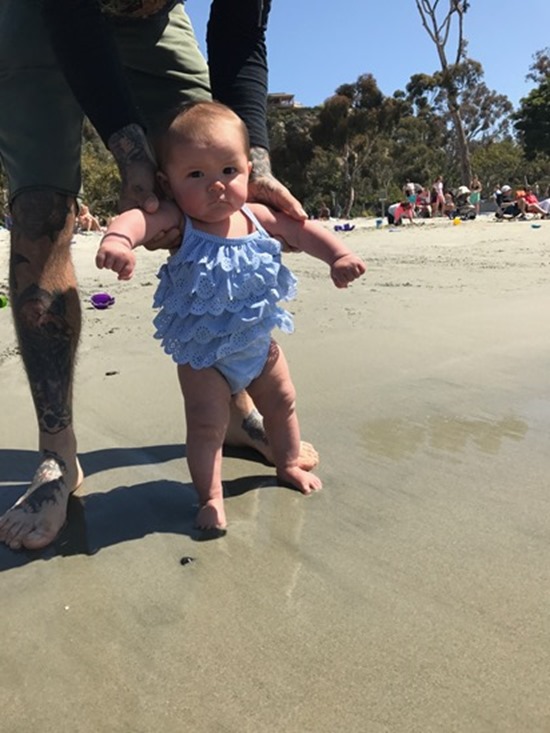 love this little fam of mine!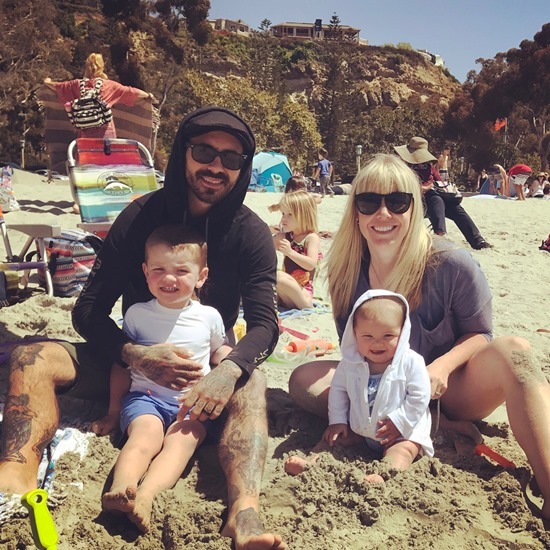 on the way home, we grabbed burgers at riders club. mmmm.. hit the spot. I love a good burger.
then it was naptime for the little kids (and marshall) so we left them all sleeping and headed to get some gourmet dipped ice cream bars.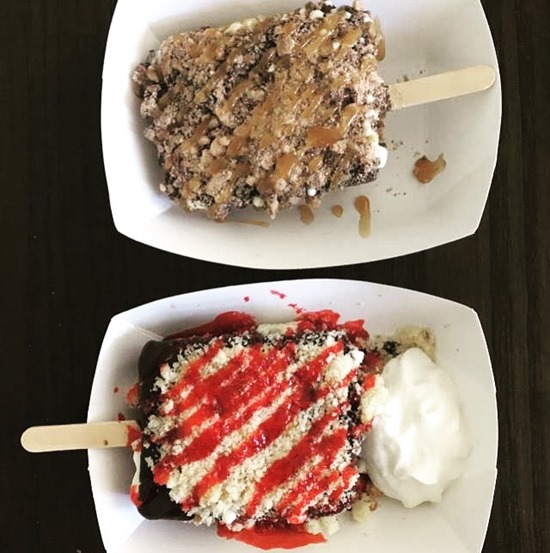 so yummy. especially the strawberry shortcake one!
since easter was right around the corner, we colored some eggs! good thing we did it outside, because it was a messy operation.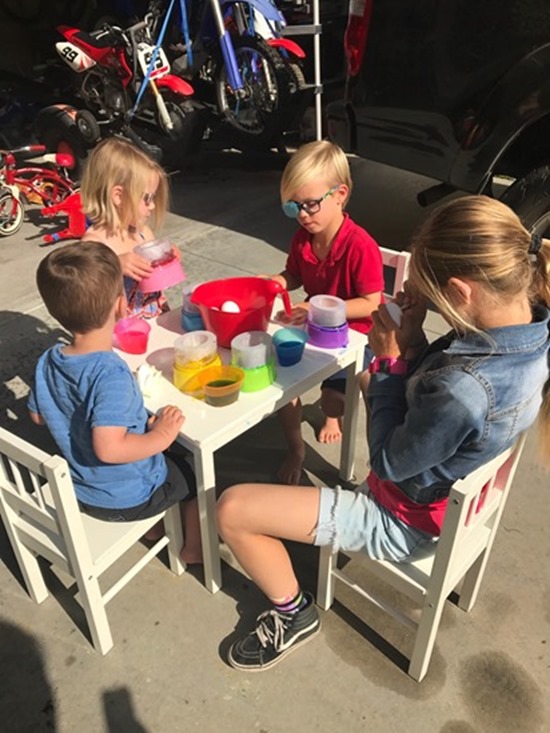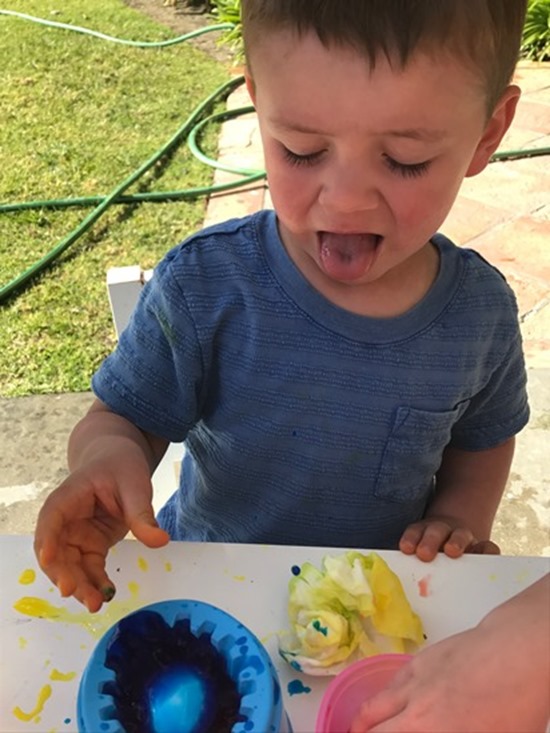 the rest of the evening was spent riding scooters, jumping on the tramp, and hanging out.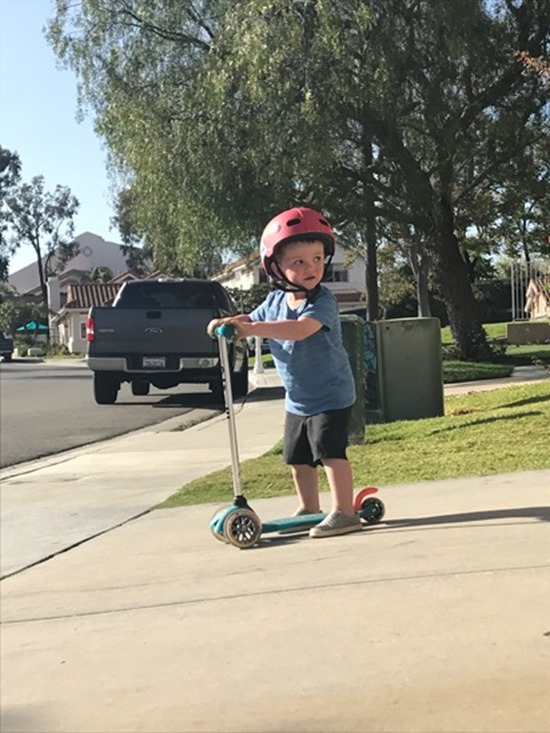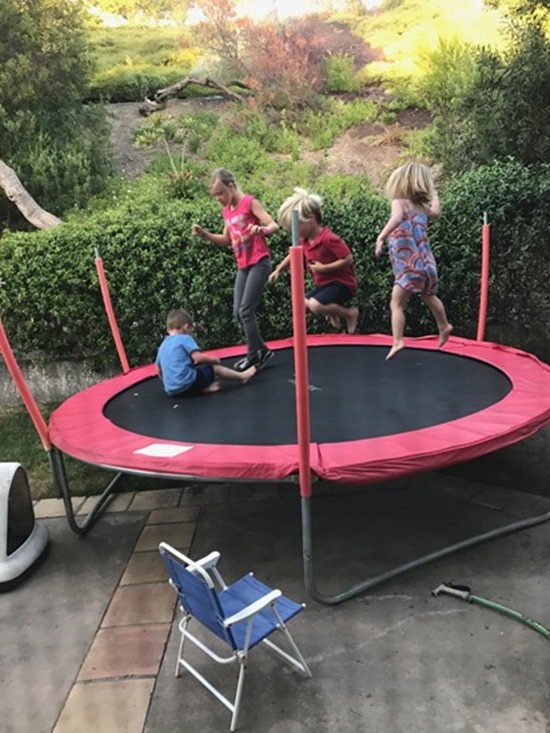 saturday was our last day, and we had to head to the airport around noon. but we were able to cram a few last things in. of course we headed to banzai bowl one last time, then headed to my nephew's baseball game. after that we made a quick run to the pool for a little swimming.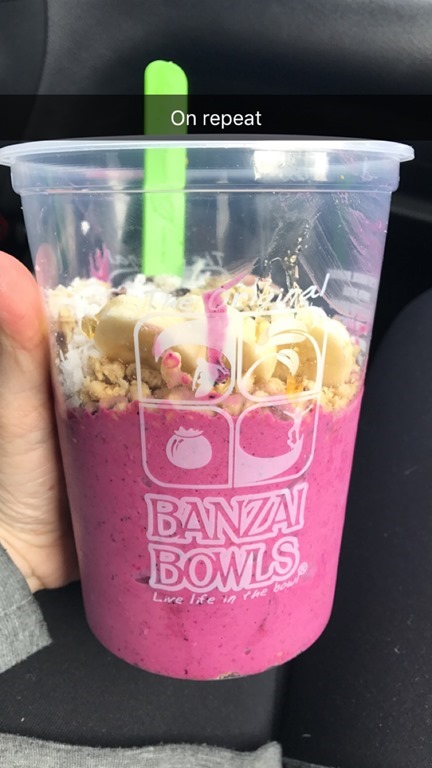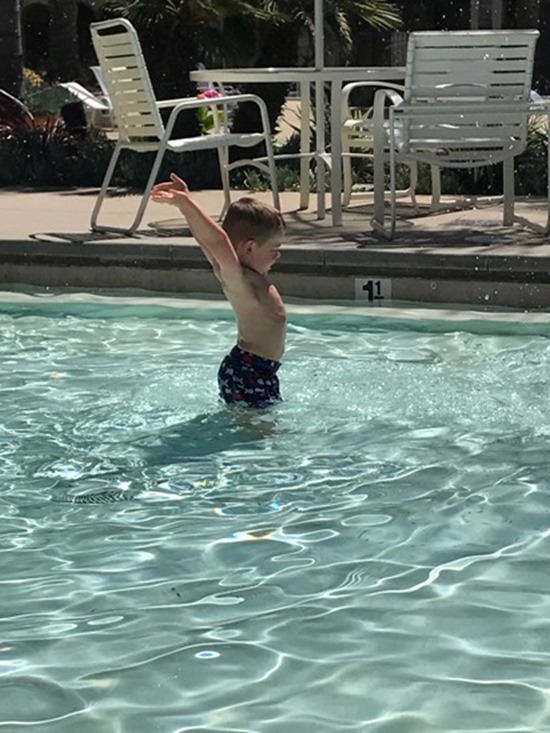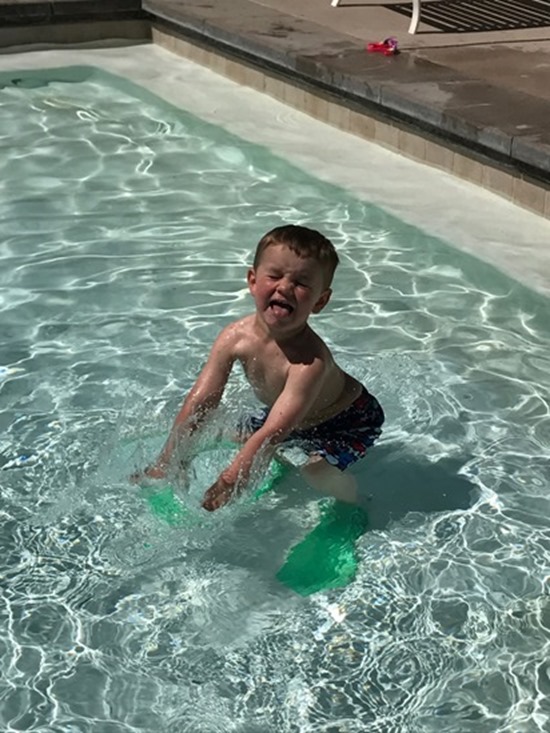 so fun to be with cousins!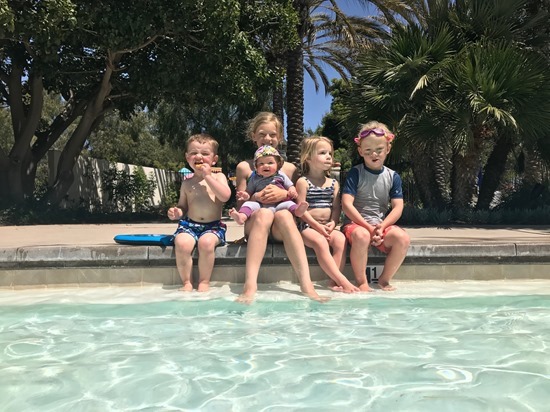 and just like that, it was back to the airport to head home. we have a couple of great little travelers, tell ya what.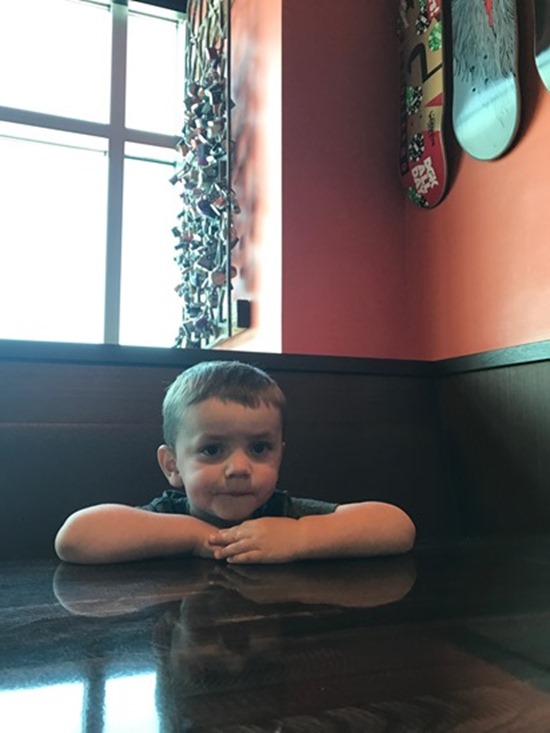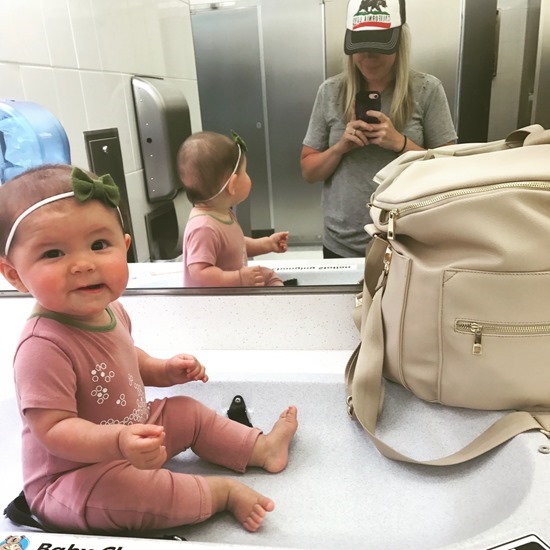 it was SO fun in california! I feel like we packed a ton in and it was just the best to see our family that we miss so much. luckily we are having a big family vacation in june, so it won't be too much longer until we are reunited again!
Qs for old time's sake~
1. where did you go on your last vacation?
2. have you tried orange theory fitness?
xo. janetha g.