this post is sponsored by fiber one via acorn influence. 
oh, hey, hi! are we legit two thirds of the way through august? i can't believe summer is winding down and fall is just around the corner. which also means a newborn is just around the corner.. eeeep! i am just five weeks from my due date, and if this baby is anything like the first, i will have her early. only time will tell. 
so, since i last checked in, we have been having a fun and busy summer. i thought last summer was fun with fox as a baby, but let me tell you.. having a toddler is loads more fun than having a baby! it's busy and nonstop, but it is so exciting and fulfilling to see my little dude have a ball doing whatever it is that's on the agenda that day. 
yesterday we went to the zoo with our BFFs. he'd been a few times in the past, and the zoo used to not be ultra exciting for the boy, but he absolutely loved it this time around!
we also go to the pool a couple times a week, which is probably his very favorite thing to do.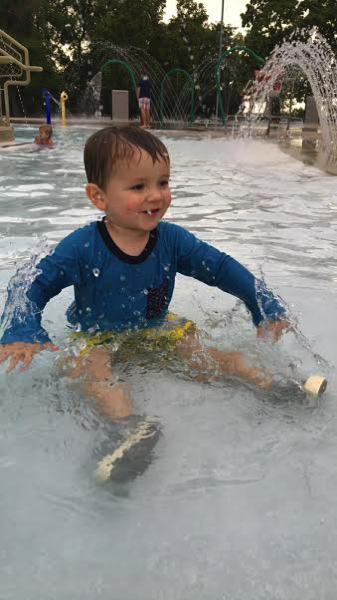 and if we can't make it out of the house, playing with the hose usually suffices for a good time.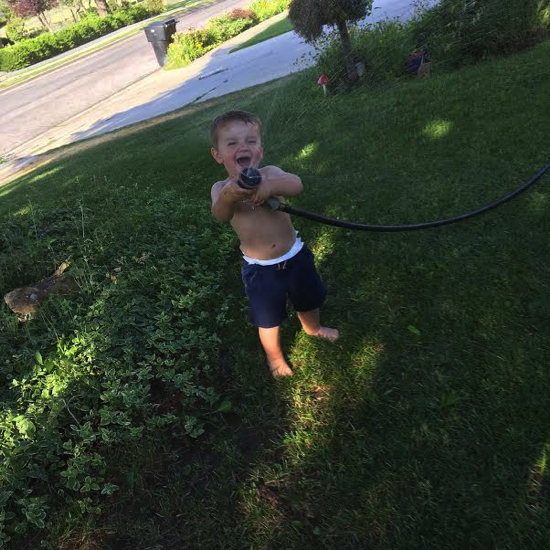 since i am busy as can be between playing with this little rascal, working the weekdays away at my office, squeezing in third trimester doctor appointments, and trying to have somewhat of a social life… i do a lot of eating on the go. like, probably 35% of my food consumption is on the go. and probably too much of that consumption includes french fries and dr. pepper… because, drive through. (i have decided there are not enough drive through things in my life. can i please get a drive through pizza slice?)
anyway, i eat a lot of snacks. i was always a big snacker, but now that i have a toddler that basically thrives solely off snacks, i am an even bigger snacker. long time readers know i am a big fan of fiber one, especially their bars. they are just such a convenience that fit right into my lifestyle right now.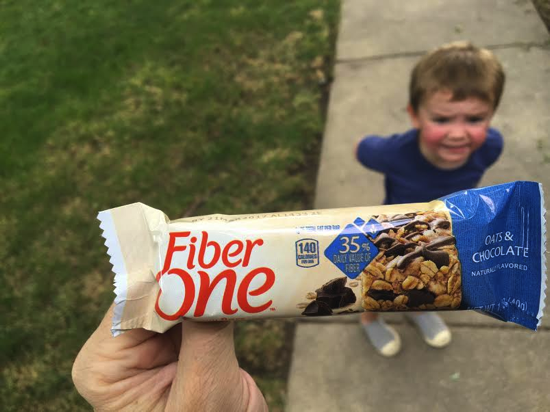 individually packaged? check.
easy to grab and go, or keep in the car? check.
a healthy choice? check.
my kid will eat it? check.
tastes delicious? check. <–this one is most important, FYI
my taste buds have decided that their oats & chocolate bar tastes just as good (if not better) than a snickers bar.. and considering how much better the fiber one bars are for me, this is a total win. in fact, fiber one's campaign tagline happens to be, "so delicious, it should have another name." which, yeah, i totally agree.. because fiber one just sounds like ultra super health food. but whatever you want to call it, we can all agree it tastes fantastic. 
and one more HUGE selling point for me? they are now available at costco–both the oats & chocolate ones and the lemon bars. (while i love both varieties, the oats & chocolate takes first place.)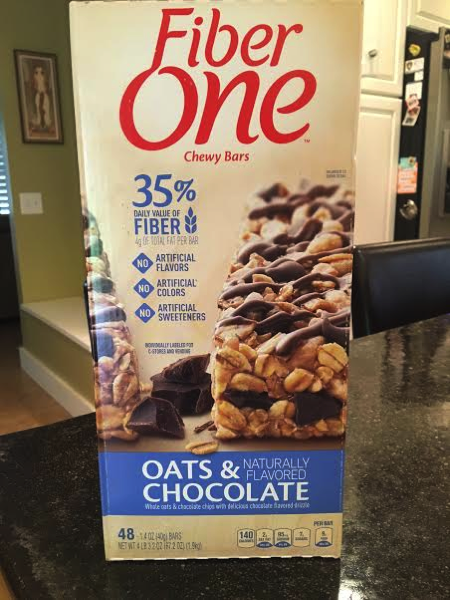 yay for the big bulk box 'o' bars.  i am a costco junkie. we go twice a month, on average. i always go up and down every aisle to see what new products they might have. when i spot something that i buy at the regular grocery store at costco, i get so excited! that means it's cheaper and i have to buy it less often. double win. from baby wipes to fruit snacks to hard boiled eggs.. i am really a big into the business of bulk buying. and alliteration, as you know. so i am jazzed to add these bars to my bulk buying list.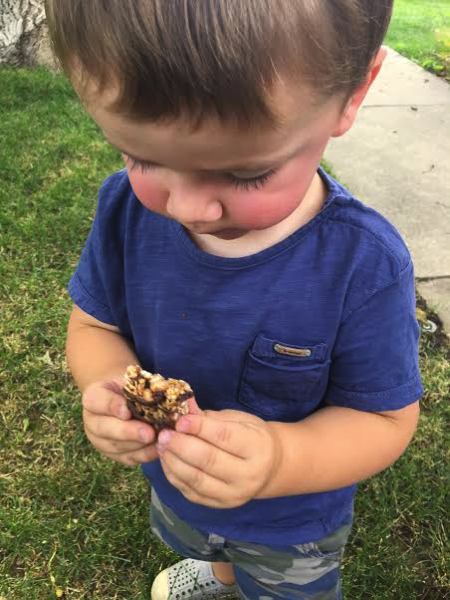 also, the fiber one bars have been improved–they now have 25% less sugar and are free of artificial flavors and colors. sooo you can eat them and give them to your kids and feel good about it. and ignore the fact that your kid also eats a few peanut butter m&m's each and every day. especially the blue and green ones. shhhh. it's fine. a healthy snack like fiber one balances that out, didn't you know?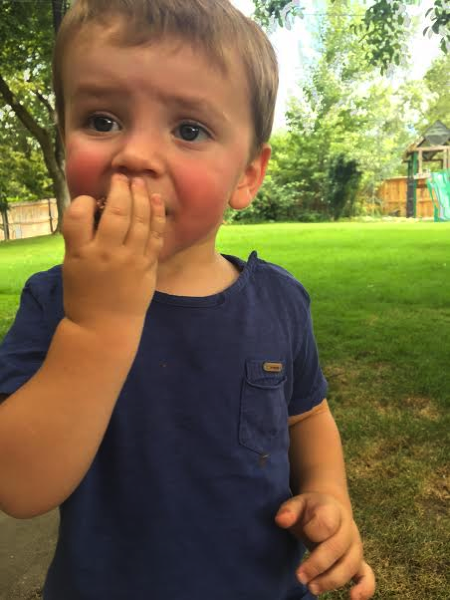 i will be the first to admit that i am not the model parent when it comes to feeding my kid. sure, you have big plans for them to like vegetables and the like.. but then when you are in the trenches.. well.. no. that's not always the case. if your kid likes broccoli and asparagus, i salute you. i can only get mine to eat the occasional ear of corn and some peas if i am real lucky. so at least he is getting some fiber in with this snack! and so am i.. since french fries and dr. pepper don't have much (if any? haha. yeah probably not any.)
well, BIG weekend ahead. fox turns TWO on sunday (can you believe it?!) so we will be celebrating all weekend long! i will be sure to pop in and share how the festivities went. can't wait to celebrate with that little boy.
enjoy your weekend, whatever you have in store!
Qs~
1. do you pay attention to how much fiber you eat? 
2. what are some of your go to on the go snacks?
xo. janetha g.