hey! happy wednesday. i thought i would pop in an share a few bits from the weekend, it was a fun mother's day celebration. (and if you follow me on instagram and/or snapchat… you've basically seen it all already, haha. but this post is great for posterity sake.)
saturday was an early mom's day celebration with my fellow mama, jessica. we had a big date planned, sans kiddos. (she has two lovely little girls, one is fox's age and the other is 6 months.) so the only kid allowed on our date was the baby in my belly, haha.
we had lunch at cubby's, which is quickly becoming my new favorite restaurant. every time i eat the buffalo fries, i fall more in love with them.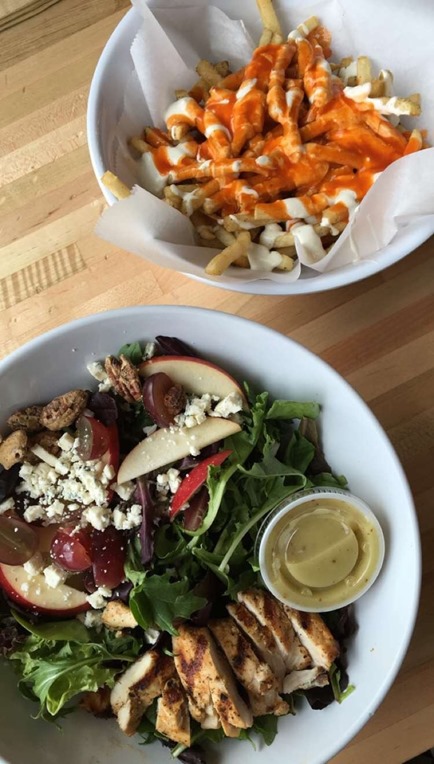 i also had the chicken pecan salad, which did not disappoint. other recommendations include the houdini burger, the tri tip sandwich with mustard BBQ sauce and blue cheese, and the cockadoodledoo sandwich. good stuff.
after lunch, we went to a MOVIE. guys, we never go to movies anymore! it was such a luxury, haha. kidless folks who love going to the movie theater, don't take that for granted. naturally, we had to see "mother's day" in honor of mother's day.
i really loved it! it was just the perfect amount of cheesy and i would be lying if i said i didn't tear up a bit at some parts. and it was definitely full of laughs. i recommend it!
after the movie, we weren't quite done with our friend time, so we walked to a nearby coffee shop to get a cup of joe and enjoy our rice krispie treats we forgot we bought at cubby's. haha.. mom brain is real.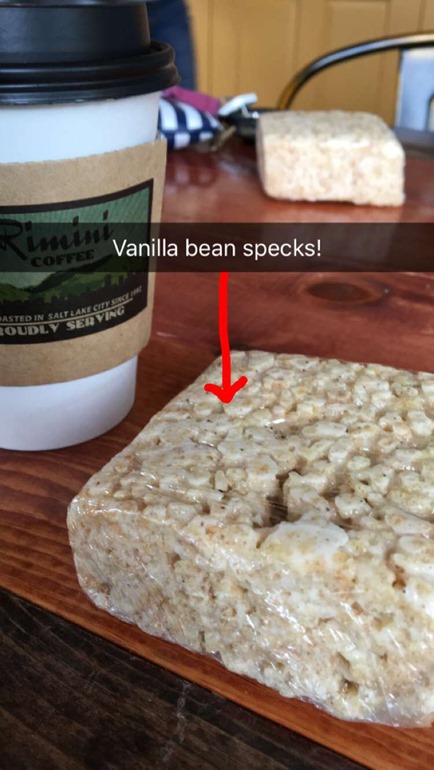 the rice krispie treats lived up to the hype (yes, there was hype surrounding them) and were super tasty.. with a hint of salt and vanilla bean specks. good stuff.
we had so much fun! it was actually pretty weird to have a full day without having to think about kids or nap schedules or whether or not the place we were going to had high chairs. like the old days, when we were baby free, except we spent plenty of time talking about toddlers and babies, of course!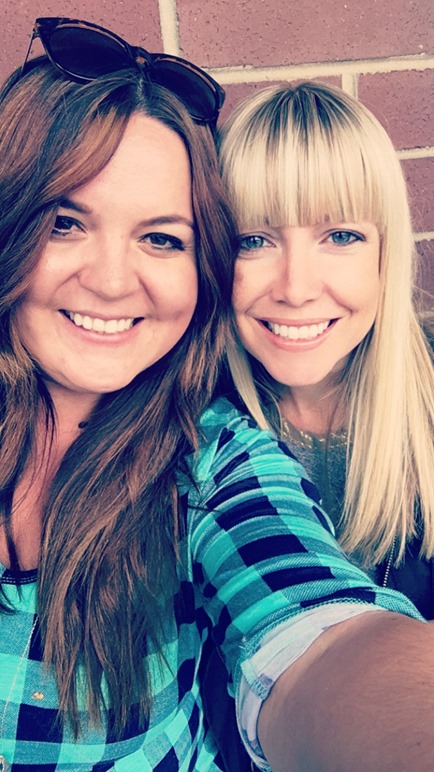 thanks for the fun date, jess!
sunday started bright and early at 6:15, fox decided he could not wait to spend time with me on mother's day. he usually will make it until 7 AM, but this was an extra early morning. it's ok, i'm so used to his early rising habits by now that it really doesn't phase me.
luckily my pregnancy aversion to coffee is gone now, so i can drink that again! marshall and i had some coffee and fox had some milk and we hung out on the couch for a bit.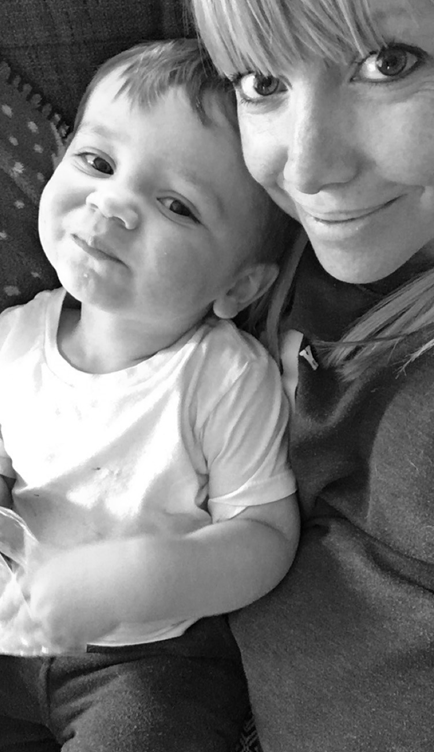 the boys got me a couple of gifts, which i really didn't expect because mother's day isn't about gifts.. but i definitely appreciated them! they got me a funny card (my favorite thing about any occasion is the cards.. love them) and a polaroid camera (fun!) and a beautiful hanging plant. it actually came from cactus & tropicals, where marsh & i were married!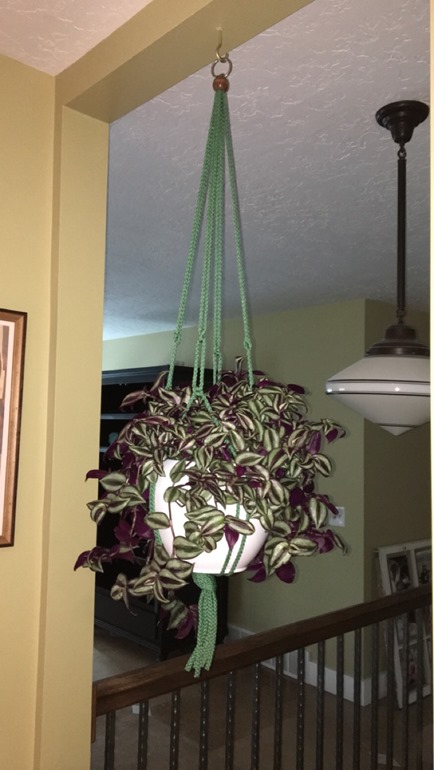 next on the agenda was breakfast. we hit up lazy day cafe bright and early, to beat the rush. last time we went, i had the eggs benedict and lemon pancakes. so, so good, and i couldn't wait to get back there. this time, i had the quiche and strawberry cream cheese french toast.
unfortunately, this time around the food fell short. the quiche was super dry. the french toast was good, but not as good as those lemon pancakes! so if we go back, i will stick to the eggs benny and the pancakes. funny how the deliciousness varies so drastically between the dishes! but the company? could not be beat.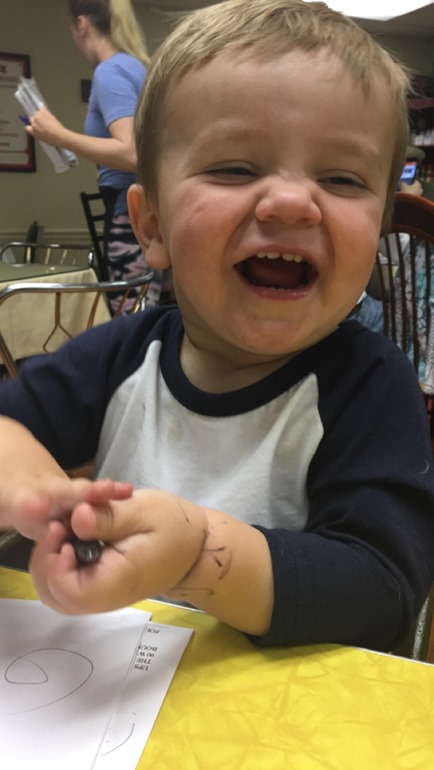 after breakfast, we headed to my friend's farm, salacia farms. we had big plans to grab a bunch of plants for our first vegetable garden!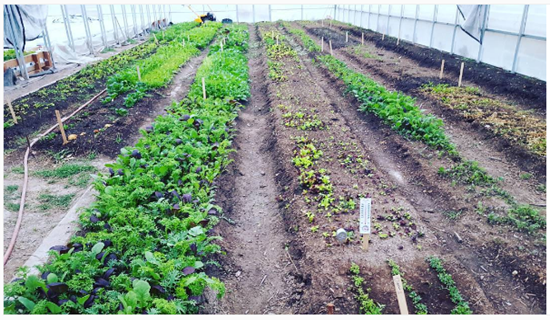 i am so wowed by my friend's farm! it's all organic, and he built it from the ground up himself. it's seriously impressive. he sells plant starts and he has a CSA and i am just really impressed by his dedication, work ethic, and success with this awesome farm! we got some great advice, as newbie gardeners, and went home with a wide variety of things. we are doing various tomatoes, cucumbers, peppers, squash, and herbs. in our new place, we have a large yard and a big area for a garden, so we may as well make the most of it. i am excited! i hope we are successful!
we (by we i mean marshall, while fox and i supervised) started to clear the space for the garden. then it started to rain so that was short lived.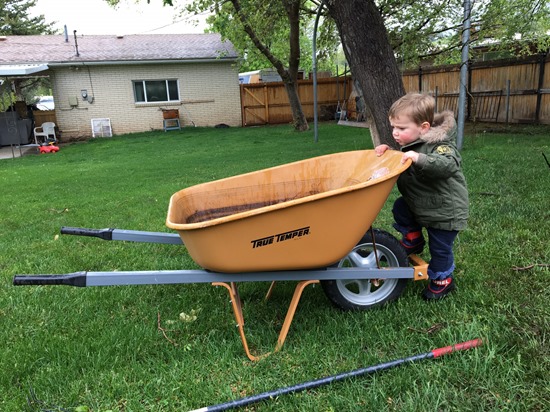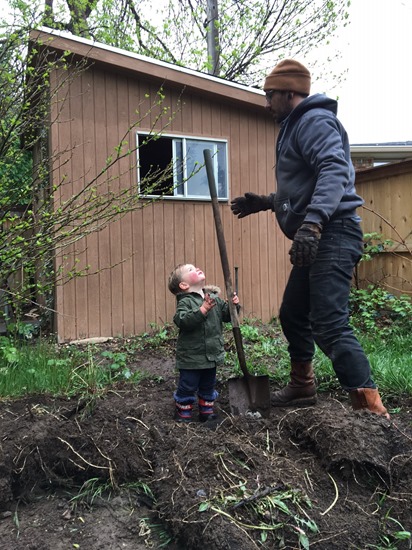 later in the day, marshall's parents stopped by for a visit. we don't get to see them too often because of busy schedules and the distance between us, but it is always lovely to visit with them. afterward, we headed to my parents so i could help my mom with dinner. it was a pretty labor intensive menu, haha.
we had herbed panko crusted chicken with blackberry shallot sauce, garlic and chive mashed potatoes, salad, rolls, and fruit. it was delicious and very worth the effort!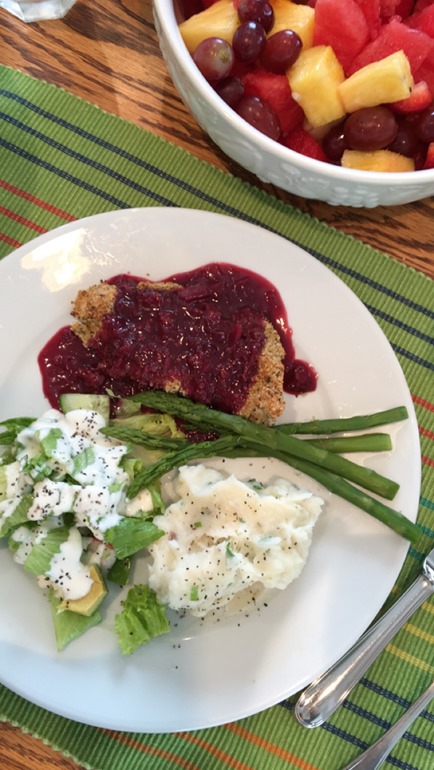 i always love spending time with my mom, she is one of my very best friends and we always have a ball. i am lucky to have her as my friend and also my example for being a mom myself!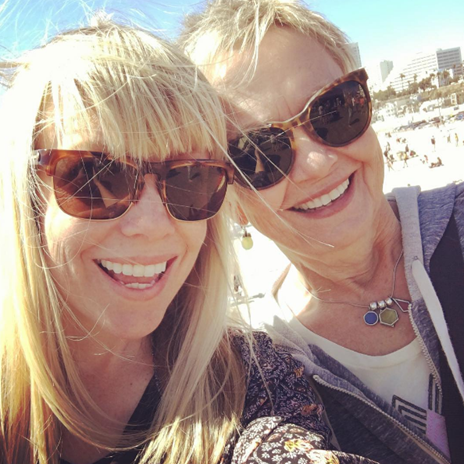 i can't believe next year i'll have two kiddos to celebrate mother's day with. how exciting! it really is a trip to be a mom. it's a wild, fun experience and i am glad i have the privilege to be a mother. i know there are lots of ladies who are hoping to be mommas one day, so i hope you are able to achieve what you are after.
i hope everyone had a nice weekend, whether you had mother's day celebrations or not. and here we are, already half way to next weekend, woohoo!
speaking of half way, i am officially 20 weeks into my pregnancy.. making it half way over! i hope to get a post up later this week about my pregnancy so far. haha.. think i can do it? i am a bad blogger these days. ;)
xo. janetha g.