hey! is it just me, or are mondays after holiday weekends way rougher than your average monday? i think it's because everything is go-go-go all weekend, with not a lot of down time, then.. BAM.. monday slaps you in the face. i'm draggin.
we had a fun easter weekend, full of traditions. i don't love when easter is so early on in the year, basically because it's still winter weather here in utah. it was chilly and windy all weekend, which was kind of the pits, but we made the most of it!
friday afternoon, we colored eggs with cousins. fox was not exactly sure what we were doing, but once he realized he could chuck the eggs into the coloring cups… it was game on. more than a few broke, and lots of colorful splashes ended up everywhere. but he had a grand time, and that's what matters.
we ended up with lots of colorful eggs, perfect for deviled eggs & egg salad sandwiches on easter.
saturday we had big plans to hit up an organized easter egg hunt with our BFFs… but it was in the 30s, windy, and blah. instead of hunting for eggs, we had a lazy morning around the house. i made buttermillk pancakes & scrambled cheese eggs, and definitely took no photos. but i did put it on my snapchat, which seems to be my preferred method of keeping in touch these days… you can go ahead and add me (@janeeetha) if you want!
later that afternoon, we did some shopping at our favorite outdoor mall-type place, station park. i snagged some clothes from zumiez and bohme, and marshall got a few things from lush. all the fun stopped when we got stuck in a SNOW STORM. whomp, whomp.
we headed home and stayed inside for the rest of the afternoon, which fox hates.. but it was so dang cold. after he went to bed, i headed to target to get the last touches for his easter basket. i threw it together before hitting the hay myself.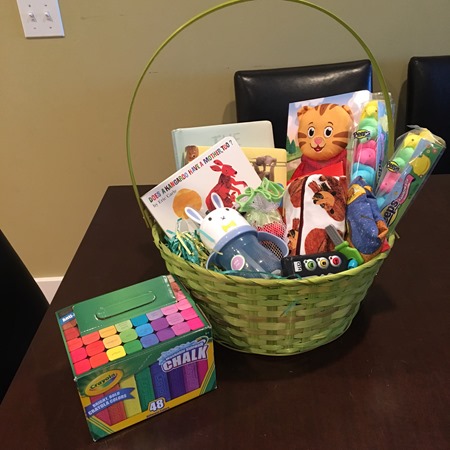 holidays are so much more fun when you have a kid!
easter morning we had egg & goat cheese sandwiches and then let fox open his basket. he was stoked.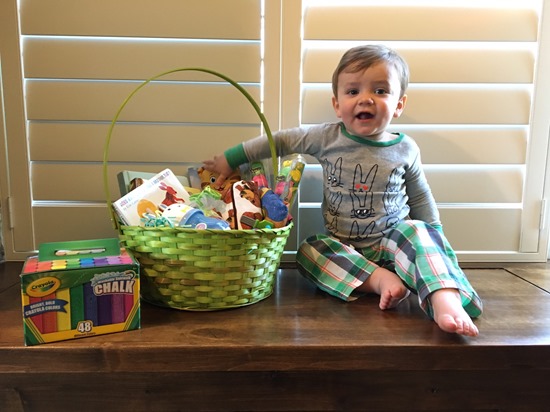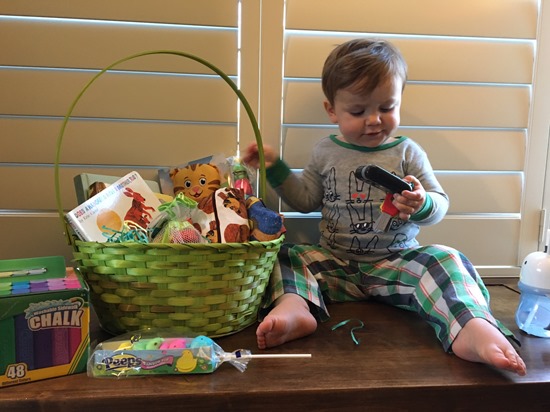 he was also stoked on his first peep experience. gross, i hate them, haha.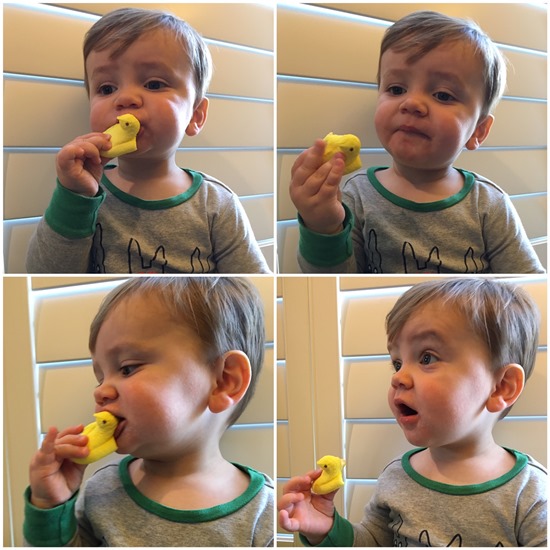 can you believe how much he's grown in the year? this flashback photo kills me.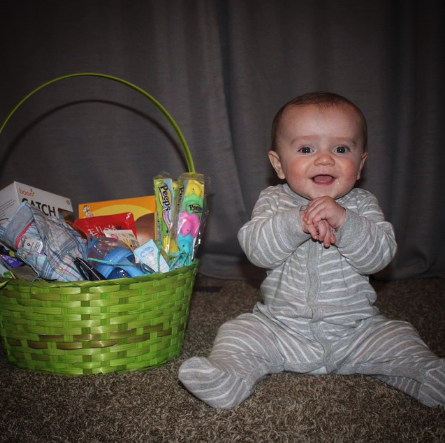 so cute.
i baked the best carrot cake ever and we did a bunch of house work. we didn't have plans until 5ish, when we headed to my parents' place for an egg hunt and easter dinner.
dinner was delicious and, of course, no photo.. failure of a food blogger over here! but we had the staples: ham, turkey, funeral potatoes, broccoli, salad, rolls, olives, pickles, and a partridge in a pear tree. oh, no, wait.. that's christmas. anyway, it was super good.
after dinner, we hunted for eggs. i was SO excited to see how much fox enjoyed it. i really had no idea if he would know what was going on, but egg hunting has turned out to be his jam.
he ran around the yard trying to spot eggs to collect and put in his basket, and when he couldn't find one, he would put his hands out in confusion and say "where go?" haha.. love that little dude.
after the hunt, we had plans to take a photo for our big news! this was marshall's idea and i thought it turned out super cute…
yep! another baby is on the way, i am due in september. we are so dang excited. and i am so dang sick. i will have to do a post about what's been up thus far with this pregnancy. it is so different than my last. in all the bad ways, ha. but i cannot wait to meet this new little baby!
after the shenanigans, it was time for cake! this was the seventh easter in a row that i made this carrot cake. it's so, so, so good. make it.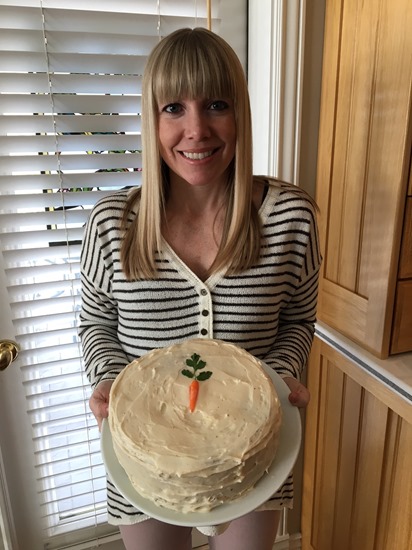 after dessert, we lounged around for a bit before heading home and hitting the sack. fox passed out so quickly, he'd had such a fun day, and it took it out of him!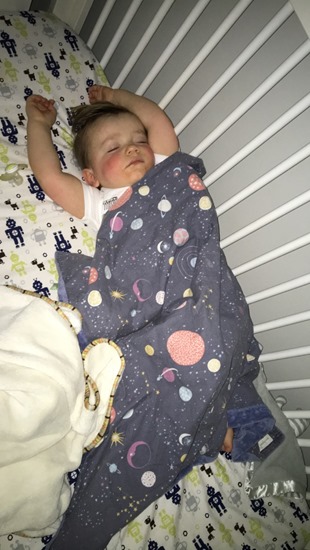 it was the perfect easter weekend, i love family time and this little (growing) family of mine.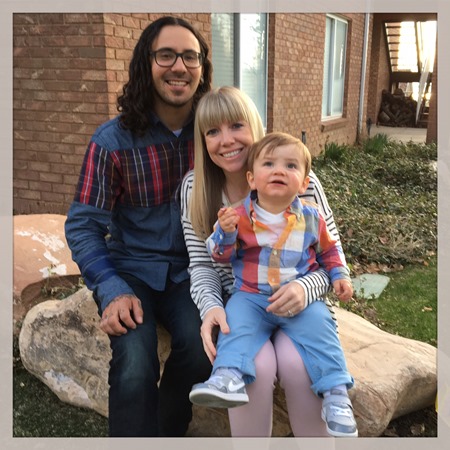 i hope yours was great, too, if you celebrated!
xo. janetha g.