hey, guys! dang.. january is basically over, just like that. and i STILL have to get my christmas post up. and i fully intend on doing that, so when you see a post about christmas in february, just know it's for my own benefit.
so, i recently teamed up with sensus, america's leading supplier of chicory root fiber. what's that, you ask? chicory root fiber is a natual, non-GMO, prebiotic soluble dietary fiber extracted from.. yep.. chicory roots.
sensus chicory root fiber (also known as inulin) is found in a plethora of foods, some of which you probably already eat all the time. when i received the tasty sensus-filled products to try for this post.. i was happy to see i had already tried the majority of the products. it's not surprising, since sensus is the largest supplier of chicory root fiber in north america.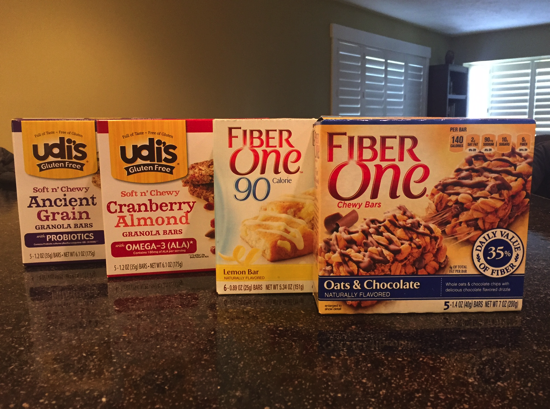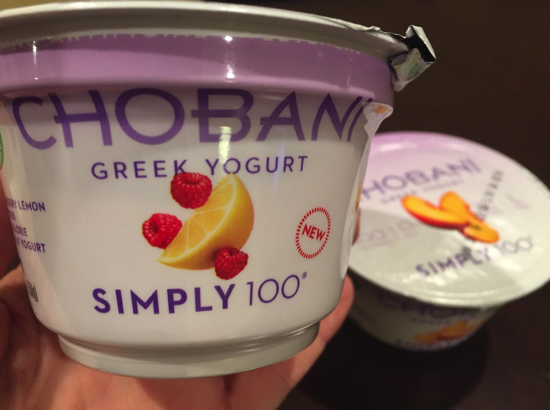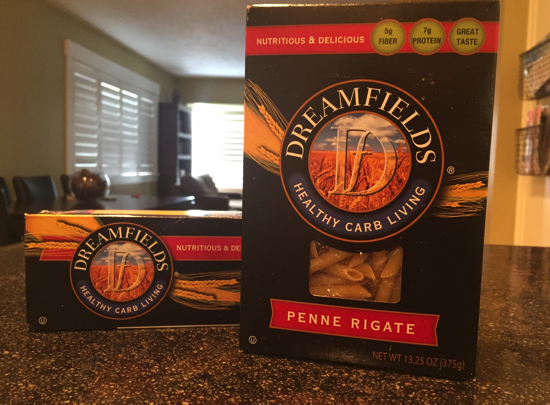 chicory root fiber enhances taste and texture of foods, while also adding nutritional benefits. of course, there is the added fiber part, and it also has a lower glycemic response, is beneficial to digestive health (that's the prebiotic part i mentioned above), and gives the product the ability to reduce overall sugar and fat content.
do you know how much fiber you should be eating? awhile back, i looked into it, and learned i should be eating 25-30 grams of fiber each day. i typically will achieve this number (when i actually take the time to add it up), but sometimes i am lacking. the great part about eating foods fortified with chicory root fiber is that it's a tasty, healthy way to get more fiber in your day and also the added nutritional benefits i already mentioned.
if you aren't totally up to speed on your fiber 101.. here are a few fun facts about fiber (i love alliteration!)
fiber is the non-digestible part of plants (which is why we subtract grams of fiber from carbs to come up with "net carbs")
for optimal health, we need a mix of soluble and insoluble fiber to help our intestines function properly and expel artery-clogging cholesterol
soluble fiber dissolves in water; insoluble fiber adds bulk to foods by absorbing moisture as the food passes through the digestive tract.

high soluble foods include oats, oat bran, and fruit pectin.
high insoluble foods include beans, legumes, and raw veggies.
there are lots of reasons fiber is good for us, including:
blood sugar management – fiber thwarts blood sugar ups and downs.
constipation prevention – fiber keeps you regular.
reduces the risk of colon cancer.
helps lower cholesterol levels.
weight control – fiber helps you feel fuller, longer.
sometimes we can go overboard when trying to "fix" our diet, though. for example, you may read here today that you should be getting 25-30 grams of fiber in your diet each day.. but maybe you are only eating, oh, 10 grams. so you panic and EAT ALL THE FIBER. trust me… you don't want to do that. it will lead to unintended side effects that are not awesome.
instead, sensus has supplied a friendly fiber-increasing meal plan to implement over the course of two weeks. this was created by a registered dietician, so it's 100% legit. check it out!
i love that they supply a shopping list as well as a meal plan. very helpful!
it should be noted that when increasing your fiber consumption, you should also up your water consumption! drinking the appropriate amount of water will help ward off the potential for excess gas, bloating, and/or abdominal pain.
life is busy and, i will be honest, i really don't pay attention to how much fiber i am eating. i used to count it all—carbs, protein, fat, fiber.. not so much anymore. it's nice to have these grab-and-go fiber-filled options they sent.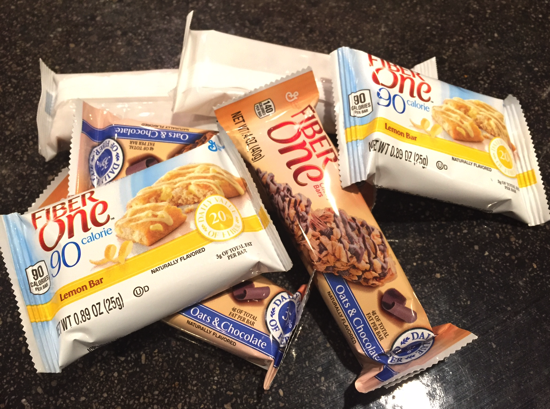 my favorite happens to be the lemon bars, because i love everything lemon.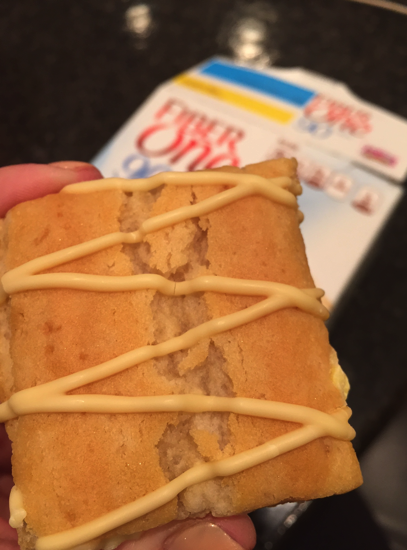 it's cool they included a gluten free option, since i know that is a necessity for many people. i personally am not gluten free, but i loved the udi's bars!
here is a complete list of products which contain sensus:
General Mills®/Fiber One® and Nature Valley® Protein bars
Chobani Simply 100® Greek yogurt
Dreamfields® pasta
Udi's® Gluten Free Soft n' Chewy Granola Bars
Welchs™ fruit snacks with fiber
Pepperidge Farms® Whole Grain Double Fiber bread
Dannon®/Oikos® Triple Zero Greek yogurt
KIND® Granola cereal
keep an eye out for these products the next time you are doing your shopping, and pick them up to add to your daily diet!
you can also learn more by visiting sensus at the following places:
Qs~
1. do you pay attention to fiber consumption? are you eating enough/not enough?
2. have you tried any of these products containing sensus? what do you think of them?
xo. janetha g.