hey, guys! christmas is over, and the new year is upon us. i can't believe how quickly that all flew by.
i am planning on recapping my christmas and also sharing some new year's goals, but for now i wanted to let you know about a new app i recently downloaded.. because i am sure you are not all shopped out from christmas, right?
i am all about online shopping, and all about bargains. patpat is a daily-deal style app that has tons of products for you, for your kids, for the home, you name it.. lots of cute and cheap stuff.
there is a lot of work out gear, perfect to get you motivated for those new year's resolutions.. haha.  i need some more movement in my life.
i ordered some of these leggings, because you really can never have enough.
 
 
they also have a plethora of stuff for babies, kids, and moms. i am a sucker for buying gear for fox.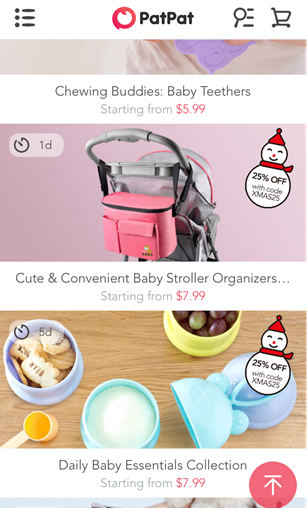 everything is already discounted from retail. and right now, you can get an even better deal on things. now through january 9th, you can get 30% off everything using the code "SPORTS". 
you can download the app here:
Android:   https://goo.gl/Wr3jPV
IOS:  https://goo.gl/0I4lCT
i just wanted to pop in and share that discount code and patpat with you, but i will be back soon for christmas recapping and new year's resolutioning!
xo. janetha g.