haha.. HI! it's november! i blogged a whopping four times in october. FOUR. how did i used to blog every night? oh, yeah, i wasn't a mom. i honestly don't know how all you blog ladies who have a kid or two or more manage to whip out posts on the regular. i guess something had to go when times got busy, and blogging was that something. instead, i fill my free time with online shopping. hahah.. always buying clothes for my growth-spurting toddler and buying house stuff for the new place.
but right now, marshall is watching the jazz game, fox is asleep, my thanksgiving decor is up, i actually did an at-home workout (i am semi-participating in paige's bootcamp still), the house is clean, the laundry is actually done, i'm completely burnt out from browsing the web to find furniture and housewares we need, and i thought it would be the perfect time to post!
october was crazy for us. i want to share some details, you know, for posterity. i like to look back. i probably don't have many folks checking in here anymore.. except my mom and a few BFFs.. but i always like to look back. this is probably gonna be pretty long.. because i have a lot to say and basketball games are long.. and i can't watch banshee with marshall until the game is over. we don't watch much tv, but we are hooked on a handful: banshee, the walking dead (ok, is glenn really dead?!), fargo, and the leftovers.
so, the beginning of the month was stressful, we were in the midst of selling our home, and there were a couple snags. but, lucky for us, we have the best realtor around.. momma b! she made the process painless and seamless and i love her the most. mid-october we closed on our new home and signed away our old one.
we actually purchased my brother's house, which we absolutely love. they redid the whole house when they moved in, and made it pretty amazing. i've loved the house for the past 6 years they have lived there.. and they ended up moving to california. bittersweet.. i would much rather have them still here than have their house to live in. but since i had to let them go, it is nice to live here and have a big piece of them in my daily life.
packing up and moving was a whirlwind. packing seriously sucks.. and is harder with a little guy. but he sure is cute.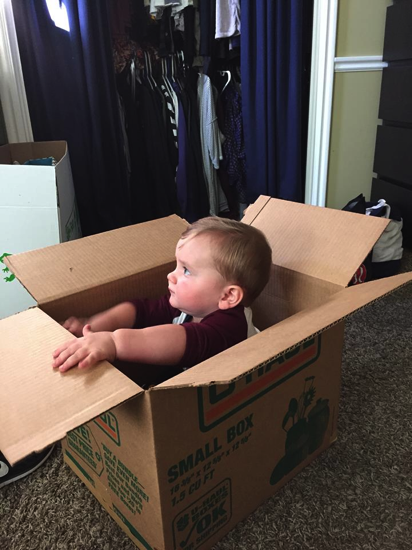 we ended up getting out of our house faster than anticipated, to accommodate our buyers. this created a headache, since my brother and his fam were moving out the same evening we were trying to move in. i felt bad for the inconvenience, and it was stressful, but it all worked out.
the next day, (marshall's birthday, in fact!) we got the last of our things and said goodbye to our first little family home. it was a great place and we loved living there for the past five or so years.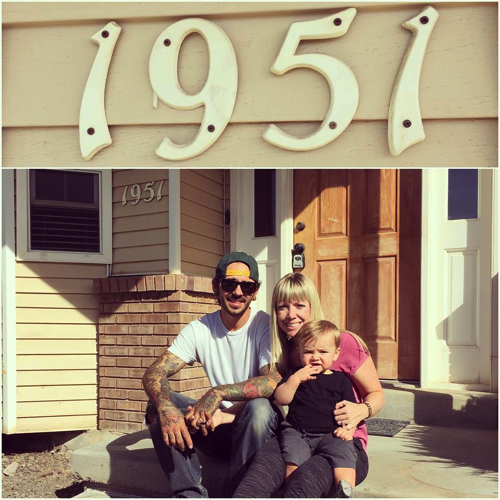 we celebrated marshall's birthday that night. we went to dinner with friends and then to the bar. no photos, of course, because why would i remember to take photos? i did get this one of marshall lighting his own candles the following sunday, when celebrating his birthday at my parents' place. and, yeah, that is an 8 cut in half to make a 3. our store has been out of 3 candles for months! we had to do the same for my sister's 38th last month, too.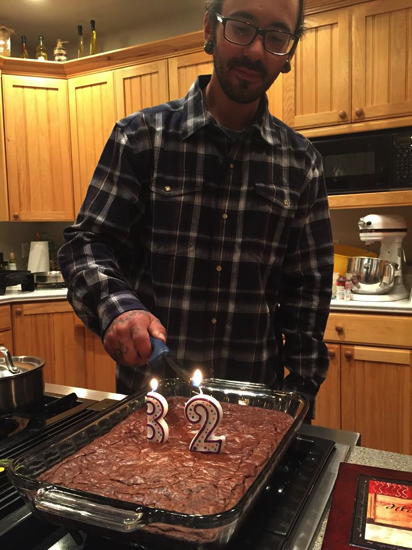 our first meal we made in the new place was thanks to hello fresh! it was chicken fried steak, garlic potatoes, and peas. not the best photo, but it was extra delicious. we love hello fresh, and i seriously don't know how i ever lived without it. (my discount code is still valid, for $40 off your first box. just enter 246NM9 at checkout.)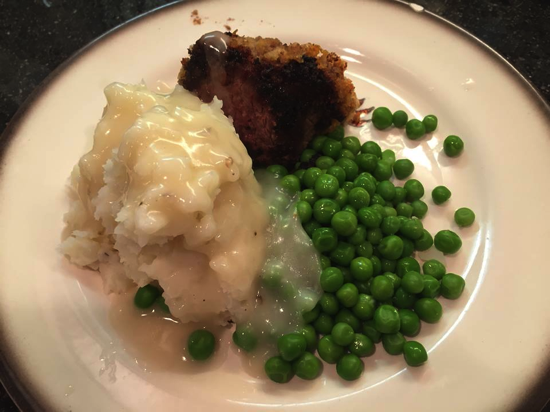 we had another tasty hello fresh meal tonight, in fact. we get three meals a week, and have to fill in the other three with ideas of our own. we usually rotate ravioli, tacos, and meatball subs. when meal planning the other day, marshall and i looked at each other and wondered what the heck we used to make for dinner all the time. i think we have gotten dumber from the sleep deprivation since fox was born. or something like that. anyway, hello fresh for the win!
last monday, we had everyone over to carve pumpkins and say farewell to my sister in law, nephew, and nieces. my brother had already left to cali at the end of august.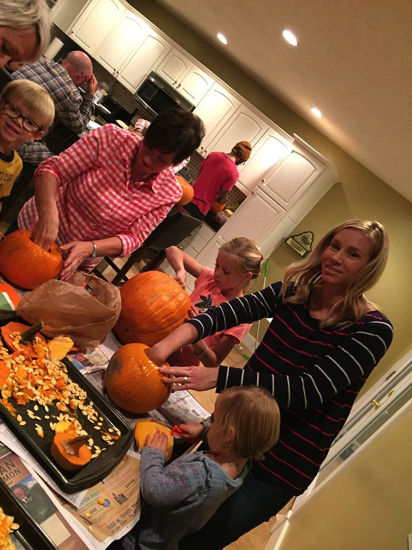 i drilled holes in one of the pumpkins, which turned out super cute! i stole the idea from jess's husband, it was on his snapchat.
it was a fun night!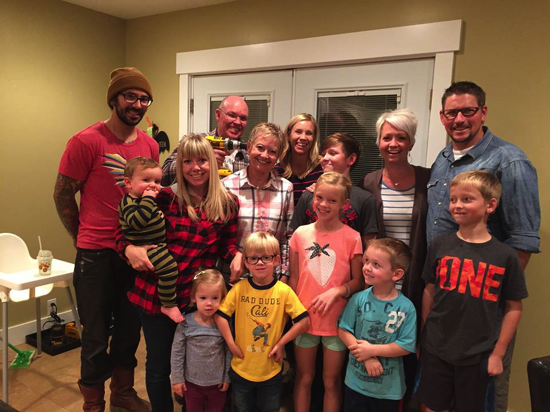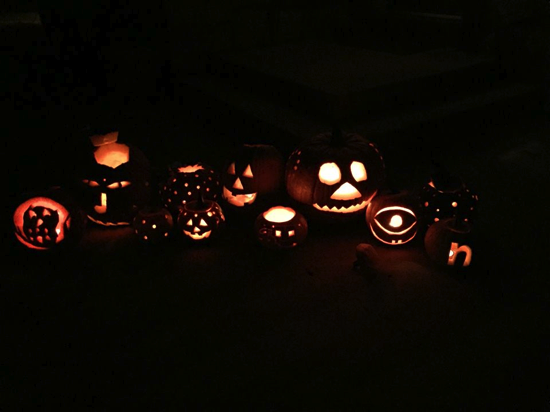 last week, we had a real scare. fox came down with a fever on tuesday. all he wanted to do was sleep and cuddle, poor guy. his fever was hovering around 99.5, and his pediatrician just said to keep an eye on him.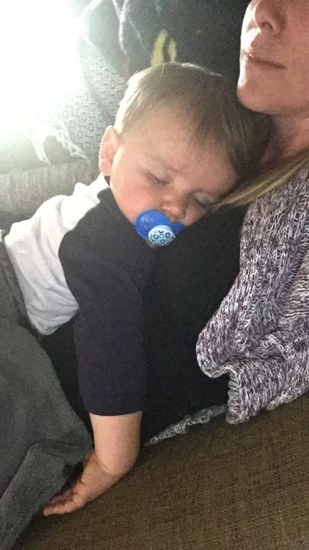 on wednesday, his fever was 101 when i got home from work. i called and made an appointment to take him to his pediatrician at 4:45. we didn't make it to that appointment, though. at 4 o'clock, he had a popsicle and i had a cool rag on him. my niece was over, and she was grabbing me some tylenol to give to him to help bring the fever down. as she was grabbing it, fox started having a seizure in my arms. it. was. terrifying. i had no idea what was going on! i had seen people have seizures before, but never have been up close and personal with one, nor did i know what to do or how to react. his whole body was dead weight, he was convulsing, his eyes were rolled back, and he was drooling. i was panicking and freaking out, but we managed to call 911 and get paramedics on the way. the seizure lasted about 90 seconds, and afterward he was super out of it. when the paramedics arrived, his fever had escalated to 104! we hopped in the ambulance and headed to the children's hospital ER.
on the way to the ER, they administered some medication and his fever started going down. he zonked out on the way there, bless his heart. once we got to the hospital room, he was already back to his usual self. i was so relieved to see him interacting and functioning and SMILING. my mom and marshall's dad came to be with us, and marshall got there as soon as he could from work.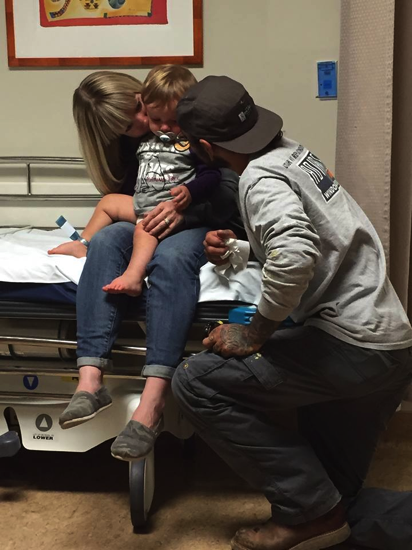 we are lucky to have such great support. the people at the hospital were all amazing. we held fox tight as they checked him out. they were very gentle and made him laugh and played with him while checking him.. i really admire how awesome they all are with kids. i mean, i know it's their job, but they were extra great.
the nurses and doctors were very helpful and thorough, explaining what happened was called a febrile seizure. it is a seizure that occurs from a fever shooting up quickly. it's not necessarily how high the temperature is, rather how quick it escalates. as it turns out, it does run in the family–my nephew and brother both have experienced febrile seizures. there is a 70% chance it won't happen again, so that is comforting. they had us stay for a little over an hour, to make sure his fever didn't come back and to make sure everything was ok. he had a popsicle and was giggling and having fun. such a relief.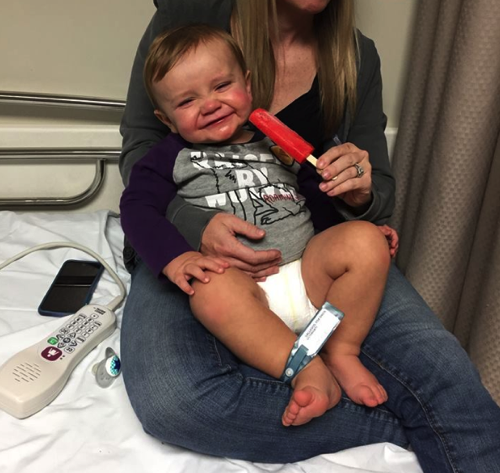 we headed home and he went right to sleep. his fever did come back, but we regulated it by alternating tylenol and motrin. the next day, he was feeling great! the fever came and went, but he was a happy man.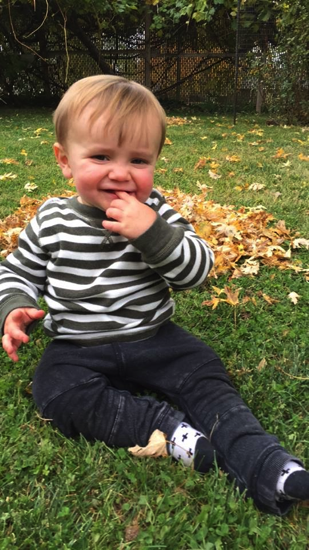 i wanted to talk about this because i bet lots of people don't know about febrile seizures! i had never heard of them, and i am glad i now am educated and aware. people have told me that it wasn't necessary to rush him to the ER, but i am glad i did call 911 and had experts to my home ASAP. as a new mom, it was very scary and i didn't know what was going on. they had told me i could drive him to the hospital myself, but i didn't want to risk doing that in case he had another seizure. better safe than sorry, i think!
lots of tears on wednesday, and more tears on thursday. we had to actually say goodbye to my sis in law and the kids, since they flew to cali on friday. i knew it would be hard, but.. man.. it freaking sucked. bawled like a baby all evening after hugging them all goodbye. i know it is a great adventure for them, but we sure will miss having them around. and fox will miss his closest cousin, nora, who is just a year older than him.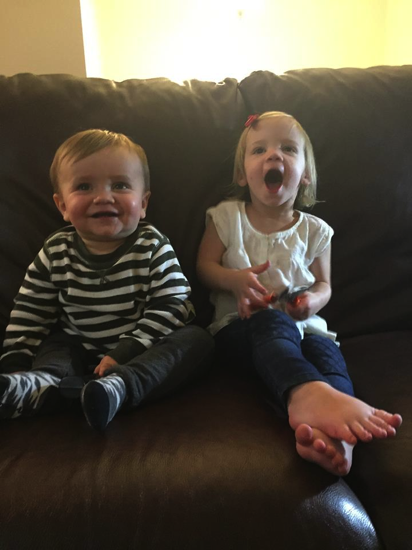 i love love love that little lady. luckily, california is not too, too far and we can visit.
by saturday, fox was feeling great, and we were able to celebrate halloween.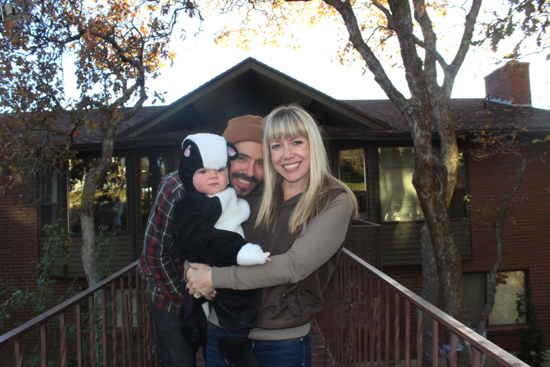 his costume was a skunk, because he is such a stinker. ;)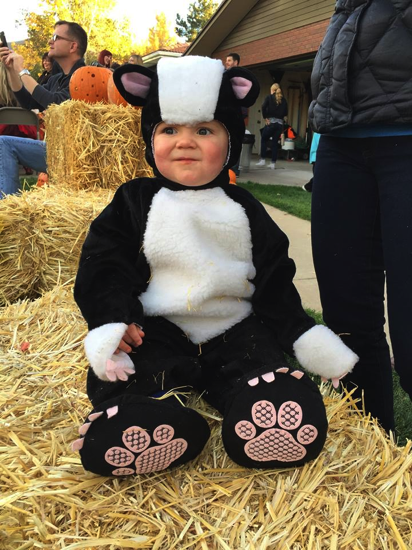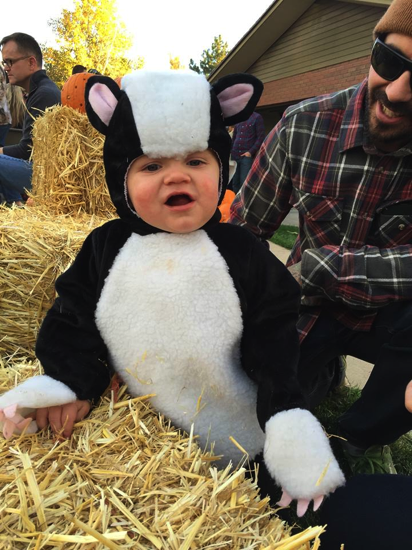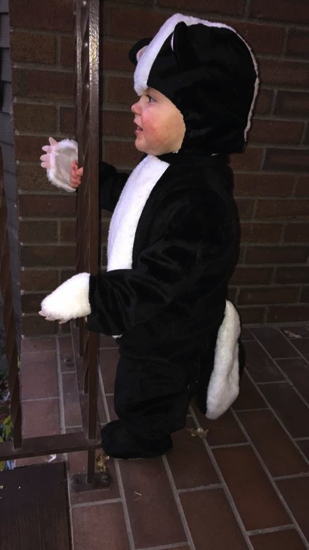 he surprised us all on halloween.. he started walking! i had said a couple months ago that i hope he walks by halloween.. and he waited until the last minute to do it! prior to this, he had taken one step here and there, and then he just busted out a whole bunch of them on halloween!
such a cute little rascal. we had dinner at my sister's block party potluck (she lives just around the corner! yay!) and then took him trick or treating to a few houses in the new neighborhood. he loved ringing the bell and grabbing his own piece of candy to put in his bucket. very independent, these days.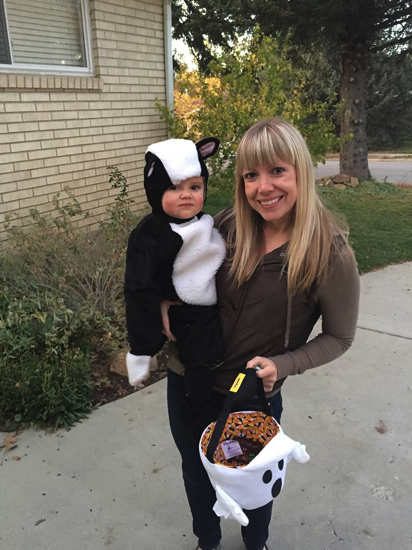 rewind to the friday before halloween.. i forgot to mention that marshall and i dressed up and went out! we were on the fence after the week's events.. but since our dude was feeling better, we left him with grandpa and grandma and headed to our friends' party. marshall went as pizza, and i was michelangelo.. because, ya know, he LOVES pizza!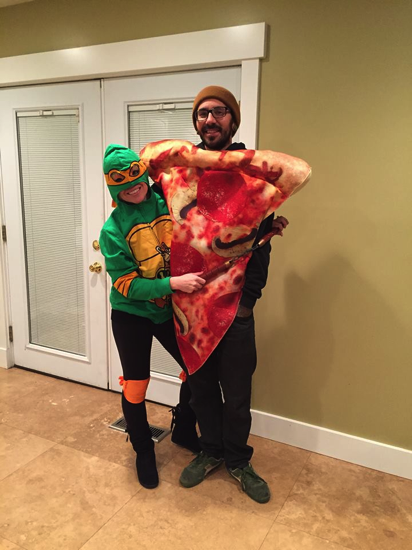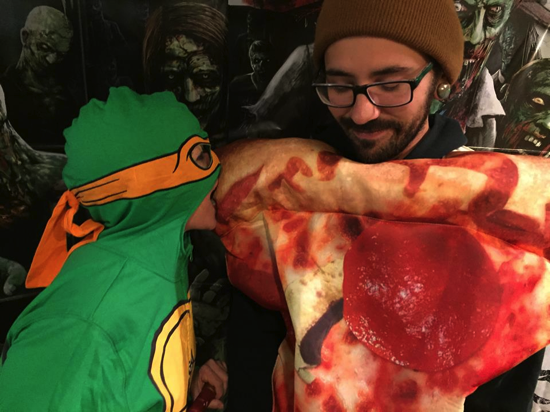 the party was fun! michelle did an awesome job with all the decorations and food. wormy jello shots and bloody cupcakes complete with axes and dead bodies in the bathtub.. and that's not even the half of it.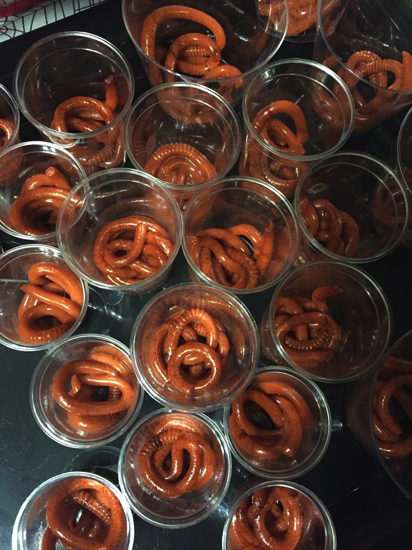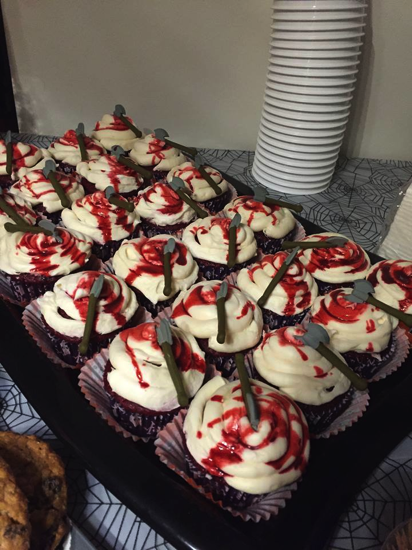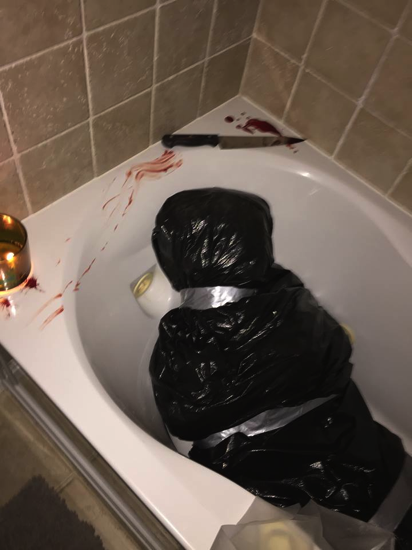 we didn't make it much past 11, we are getting old, haha. but we had a good time.
speaking of halloween, i need to announce the winners of my monsters cereal giveaway! i had marshall pick three random numbers, and the winners are #27 kristen young, #64 harneet, and #11 laura. congrats!
a couple more odds & ends from october…
we celebrated jessica's second pregnancy! we had a little "sprinkle" for her at taqueria 27 last month. she is SOOO close to having her second baby girl. i am on pins and needles waiting for her arrival! it was fun to get together and celebrate my BFF. i am so excited for her.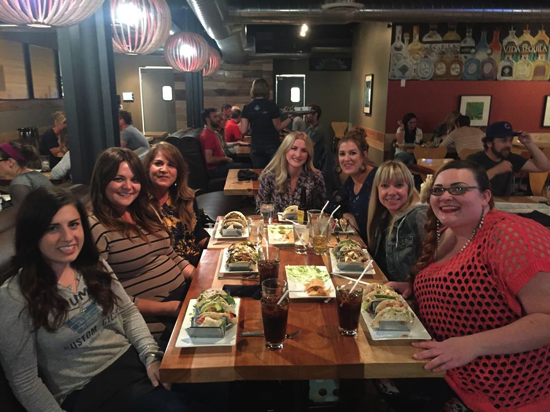 we also celebrated my nephew's fifth birthday. can't believe he is five!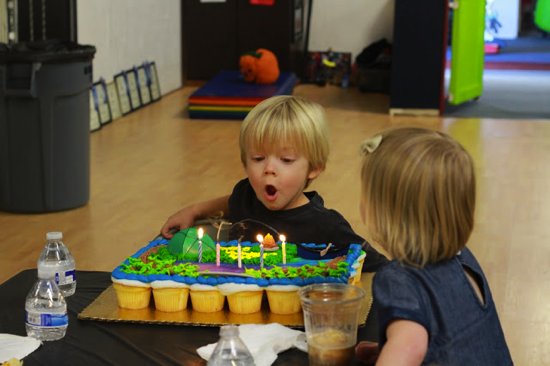 we went to a local gymnastics place to monkey around. fox had a ton of fun playing on the trampoline, and i want to get him into a class when he is old enough!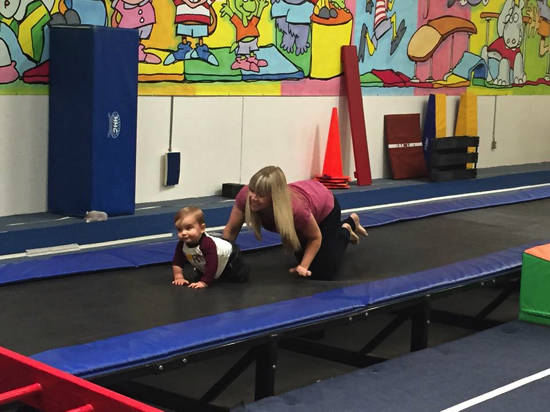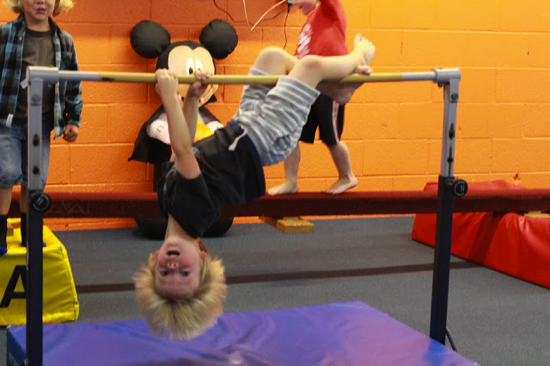 like i mentioned earlier, it was also my sister suni's bday last month AND my niece, lucy. five october birthdays! a busy month in our fam.
WHEW. i think that sums up my crazy october. i am glad i took the time to write this. and if you took the time to read this, well, bless you. haha. i know this blog isn't quite what it used to be–healthy recipes, lots of working out, and dedicated documentation. but you know what is way cooler? living life. and popping in when i can to tell you about it. i want to share more about the new place and settling in, and of course the fun holidays that are coming up! i love the holidays!
side note. i saw this article about a gal who was instagram famous (whatever that means) and quit, cold turkey, because she was fed up with living life trying to impress strangers. it is a good article. you should read it. i never wrote this blog to get approval from others, or to impress people. i am not concerned with number of followers on here on social media. that's not why i am mentioning this article. it just made me think.. there is so much out there to live for, and so little spare time these days.. spending it in front of a screen (whether it be a computer, phone, iPad, whatever) is not ideal. yeah, i am definitely super guilty of spending WAY too much time on my phone. and since i don't blog much, i use instagram a lot more to keep in touch with friends near and far. but this article was a good reminder to be mindful of the time spent online. of course, i love blogging and the community of friends i have made. shoot, several blog friends have turned into real life, lifelong friends. and for that, i am grateful. but i also used to have a ton more spare time to spend on those friendships, on reading blogs, on creating content for this blog. there are so many hours in a day, right? i'm not stopping or anything.. we all know i have slowed down. a lot. and then i came across that article and liked it, so i thought i would share. :)
ok, time for some cookies and milk. my brain is mush, i totally just hit publish before finishing the post.. sigh. i forgot how to blog.
i hope you are all having a great week! happy november!
Qs~
1. what was your favorite thing from october?
2. what tv shows are your current faves?
xo. janetha g.