you guys know i am a huge fan of national food holidays. i mean, getting married on national peach ice cream day was not a coincidence. i'm a sucker for food and a sucker for holidays. and october happens to be national pasta month, so i've been celebrating all month long!
as i've mentioned in the past, i am on the dreamfields pasta dream team, and they are celebrating national pasta month all october long.. or, as they like to call it, #healthypastamonth! because dreamfields pasta is the healthier choice when it comes to the noodle business.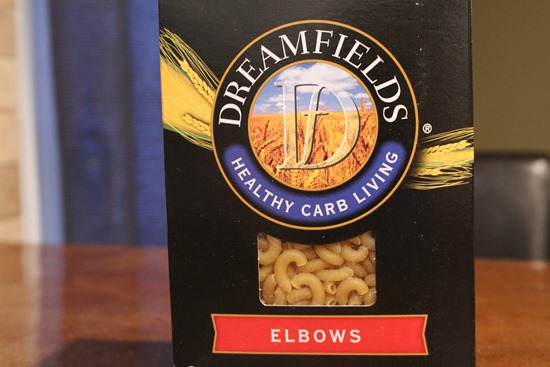 dreamfields pasta is made with premium durum wheat semolina, which is why it has that same delicious taste and texture as traditional pasta. one cup (cooked) serving provides 7 grams of protein and 5 grams of fiber!
each day this month, a blogger has partnered with dreamfields to make a tasty, healthy recipe using their delicious pasta. that's a total of 31 recipes once the month is over! you can click here to see all the awesome recipes that have been posted so far.
to make the month even more fun, each week has had a different focus. this week's focus is VEGGIE-LICIOUS, so i have pumped up one of our favorite family recipes with a few more veggies than usual.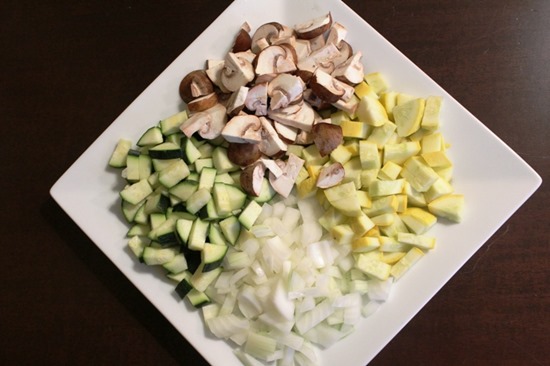 a little background on this goulash… i had actually never had the pleasure of eating this dish until a few years ago, when marshall told me all about his childhood love for it. he mentioned it was one of his favorite dishes, and offered to make it for us one night. ummm, a tasty new recipe with zero effort required on my part? sign me up.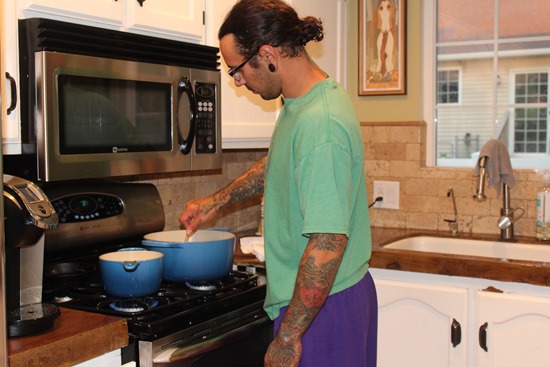 over the years, the recipe has been tweaked here and there, partially due to the fact that marshall has developed a love for mushrooms (YAY!) and added those into the recipe.
we have also made it soupier and soupier as time went by, with the addition of extra v8.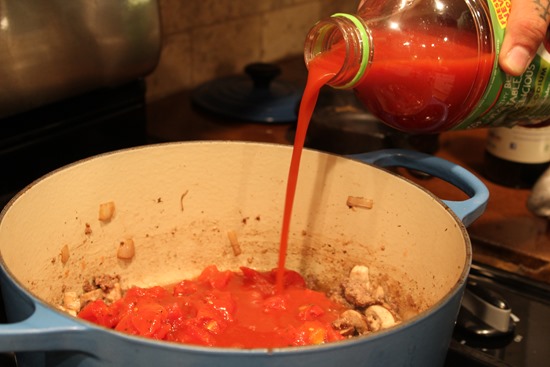 we took things one step further this time, and added in squash and zucchini to make it extra veggie-filled.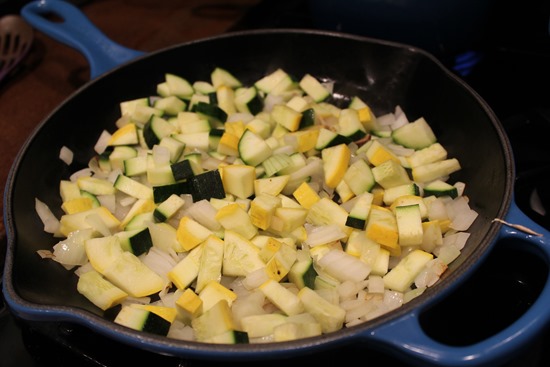 i am sure this recipe will be a staple in our family for years and years, and one day fox will tell his wife all about it and he will make it for her. it's quick, easy, healthy, and delicious. what more could you ask for in a recipe?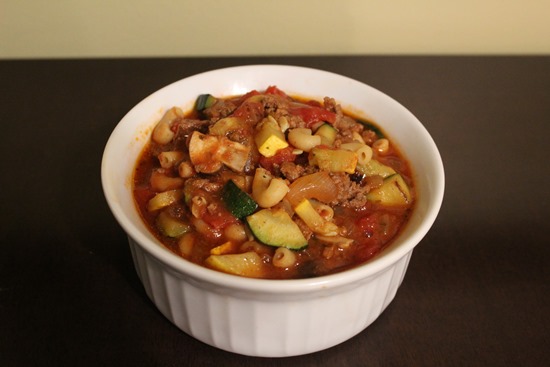 veggie loaded goulash
serves 6
prep time: 10 minutes; cook time: 20 minutes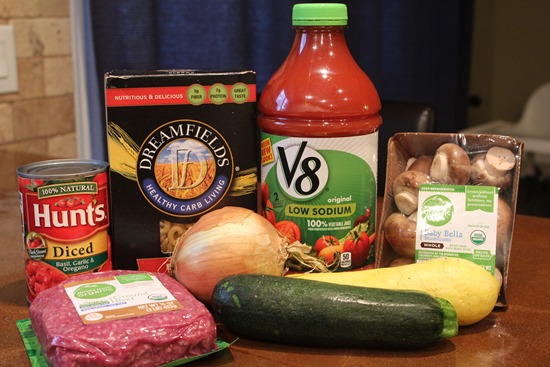 ingredients:
1 box dreamfields elbow macaroni
1 medium onion, peeled & diced
3 cloves garlic, peeled & minced
1 small yellow squash, diced
1 small zucchini, diced
1 lb 90% lean ground beef
8-10 mini portobello mushrooms, halved & sliced
1/2 tsp salt
1/2 tsp black pepper
1 tsp dried basil
1 tsp dried oregano
15 oz can diced tomatoes
3-4 cups low sodium v8
more salt & pepper for seasoning, to taste
directions:
prepare elbow macaroni according to package directions.
using a medium skillet over medium-high heat, sprayed with cooking spray, sauté onion and garlic until soft, about 2 minutes.
add squash & zucchini and sauté until soft, about 4 minutes.
meanwhile, in a dutch oven or large saucepan over medium heat, sprayed with cooking spray, brown ground beef, about 5 minutes.
add mushrooms to the beef and sauté until soft, about 1 minute.
add vegetables, salt, pepper, basil, oregano, diced tomatoes, and v8 to the meat mixture. Bring to a boil, then turn down to a simmer for ten minutes.
remove from heat, stir in cooked noodles and additional v8, salt, and/or pepper as desired.
enjoy!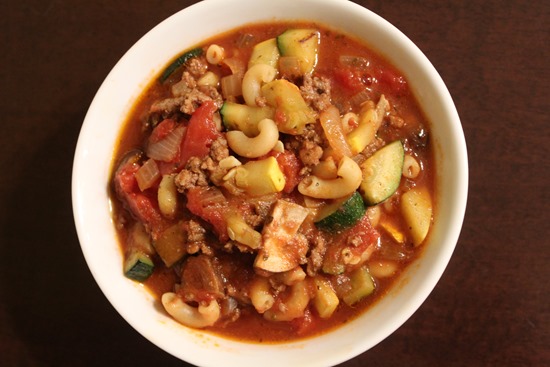 Nutrition information (1/6 of recipe): 390 calories; 25 g protein; 58 g carbohydrates; 8 g total fat; 3 g saturated fat; 50 mg cholesterol; 420 mg sodium; 9 g total dietary fiber.
as i mentioned in the title, this is also a giveaway post! dreamfields has generously offered to give one of you a dreamfields prize pack, containing 7 boxes of their pasta (one of each shape!) and a $25 gift card! use the rafflecopter below to enter.
additionally, each day, a different blogger is giving away this same prize pack. to see where else you can enter to win (and to check out all their awesome recipes), follow the hashtag #HealthyPastaMonth and also check out dreamfields on their pinterest, twitter, facebook and instagram!
now, go eat some pasta!
xo. janetha g.