guys! it's my last monday in my house! i cannot believe moving week is already here. i am somewhat anxious, really busy, and very excited. it is going to be sad to leave this home, where we have made a life for us over the past 5 years. we bought it, renovated it, got married and moved in, and spent half a decade making memories in this home. it'll be crazy to leave.
i used to be an avid mover. i moved like it was my job. ok, maybe not that drastic.. but i did live nine different places between the ages of 18 and 27. that's a lot of moving! so now that i have been in this spot for over five years, moving seems very daunting.
it seems like just yesterday that i was blogging about my new but soon to be old house, giving you a tour of my kitchen. in fact, i specifically remember eating grilled (well, panini-ed) cheese & tomato soup the month we moved in.
eaten standing up, because we had no bar stools, kitchen table, or chairs.
hmmm.. i wonder what happened to that tank top?! i loved it.
anyway, life was hectic. we had just gotten married, went on a honeymoon, and were trying to get things in order as newlyweds and new homeowners. grilled cheese and tomato soup was a go-to with so much going on and not much in the kitchen in terms of equipment to cook with.
fast forward to tonight.. same situation. all of our kitchen stuff has been packed up, for the most part, and we have a lot going on. we needed a quick and easy dinner. with it being cooler temps, soup is always our go to. so we had grilled cheese and tomato soup tonight, and reminisced of the first days in this home.. as we spend the last ones here, this week.
something funny and interesting to note.. in the grilled cheese i had five years ago, that i talked about above, i had to put ham on it. i used to have this weird hangup that i needed some substantial sort of protein at every meal. i think it was the body for life program conditioning in me (you pair a protein and a carb at each meal, with a little healthy fat in there.. a 40/40/20 ratio.) but for a few years now, i have really broken away from any food stipulations. and, guess what? i lived to tell the tale.
for the grilled cheese, we used our favorite, local sprouted wheat bread (jack sprat). we picked a couple kinds of cheeses, to make it a little more dynamic than your basic grilled cheese. we went with vermont sharp cheddar and a pepperjack. you can make this meal totally dairy-free by selecting a dairy-free cheese, such as daiya.
for the tomato soup, i got a little fancier than the canned stuff we used to always eat. tomatoes are still so good right now, and i want to use them while they are still in season. i will miss them when they are gone.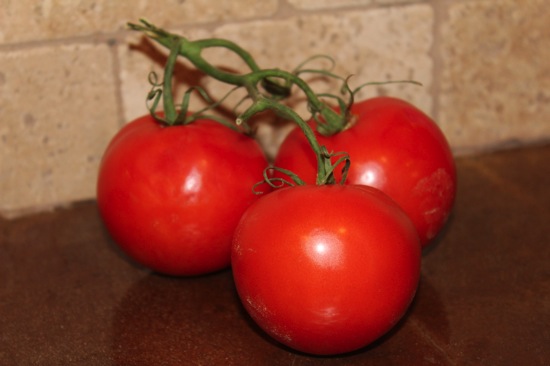 the soup came together easily, just like our favorite chicken noodle soup, which makes me think homemade soup is always the way to go. using your own, fresh ingredients is cheaper, makes more than just a can, tastes better, and is better for you.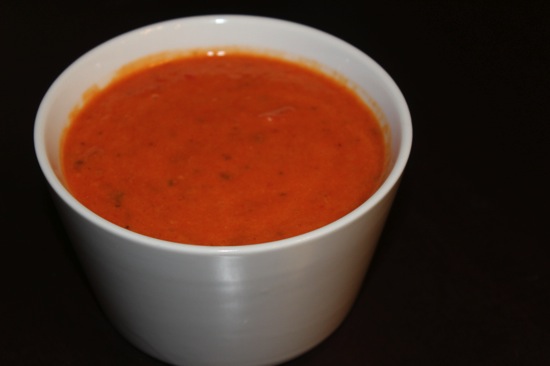 i based my recipe on this one of ina garten's, because her recipes are usually pretty legit. this one definitely measured up. i did make a few swaps. i used sweet onions instead of red, omitted the carrots, and used cashew milk instead of cream.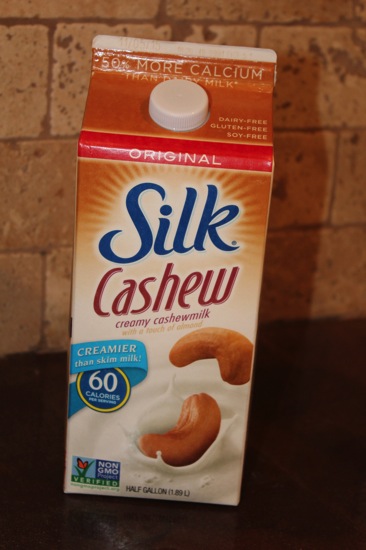 the cashew milk was silk brand, a brand i have talked about many times before. i love silk as an alternative to dairy, and it was perfect in this soup. silk is running a #meatlessmondaynight campaign right now, so this fit in perfectly!
silk wants to let everyone know that plant-based diets can be delicious and support an active lifestyle. adding just one meatless meal to your weekly meal plan can make a difference. i definitely have the energy i need to keep up with my packing tonight, and i still have my upper body workout on the agenda. now that i am working out more (i know, it's only been a week..) i have rediscovered my appetite, and this soup hit the spot.
i encourage you to give a meatless meal a try, and you can head to www.silk.com/sidelinemeat  to find great meatless recipes. they are also running a giveaway, so go check it out!
well.. better get back to work. friday is moving day, and that will be here before i know it! hope you all had a great monday, i will check back in again soon. crazy to think this might be my last blog post in this place, though!
Qs~
1. what is your favorite meatless meal?
2. when was the last time you moved? have you moved a lot in your life?
xo. janetha g.
This conversation is sponsored by Silk. The opinions and text are all mine.