hi! how's it going? i thought i would pop in on this fine fall wednesday and say hey.
i am actually taking a break at work right now, enjoying this afternoon snack:
basically, an overpriced adult lunchable. it has six pieces of each item.
it's good, but i could totally make the equivalent of five of these myself for the same price. plus, i prefer ritz crackers with my meat & cheese.. the pita chip things are too crunchy. now you know.
anyway, here are some bits & pieces in my brain today.
i just had to log that snack into my client questionnaire i am filling out for paige. she hosts an online boot camp, and i signed up to start on october 5! yipes. i also have to take measurements and pictures this weekend and send them over to her. i have not exercised regularly since november of 2013.. so this should be interesting. i decided i finally need to do something, ANYTHING, and the accountability of answering to a trainer just might kick my butt in gear. plus, the workouts will be geared toward being able to do them at home, which will be more realistic for me than going to the gym. momma b will also be doing it with me, so that's fun! it's an 8 week boot camp, hoping i make it through.
it's a busy time right now, so i probably shouldn't sign up for such a thing. but i did and it's done, so that's that. i will manage to do my best in the midst of this move. we are still in the middle of figuring out the closing of selling our house and buying our new one, but we will likely move mid-october. we have had a real hard time finding the motivation to pack our house up! we have plenty of time to do so after fox goes to bed, but usually rummikub trumps packing.
one of these days, we need to bite the bullet and get it done. i did pack up one big box last night, so there's that! plus, a lot of things we can't pack until the last minute.. like bathroom gear and kitchen stuff. like the toaster.
speaking of the toaster… on saturday, marshall saw a snake under the toaster! yep. a little snake dude, just hanging out there on the kitchen counter!
how did he get in the house? and up on the counter? and does he like to eat toast? what was he planning to do if marshall hadn't found him? so many questions. too bad snakes can't talk.
i am not too freaked out by it. i love snakes. if it was a spider or mouse, that would be another story!
anyway, i can't wait to have the move over and done with! it will be fun to have a new place, and a lot more space. we will have to hop to unpacking, so we are settled for the holidays. we have already started planning our white elephant party! it's an annual tradition, one that we missed last year due to having a newborn, so it will be nice to bring it back. we are going to let the party double as a house warming party, too! should be fun. like my awesome graphic i made on my phone whilst bored one evening? hahaha.. nerd alert.
anyway. i've been texting with my lash gal this morning, because i decided to quit my lashes. i have been getting extensions for close to three years (!!!) and i think it's time to give them a break. i was surprised how good of shape my real lashes are in, once all the extensions were off. but i do want something to strengthen them, so i will probably snag some revitalash. have you guys used any lash growing serums? i had a bunch of recommendations on my facebook page. there were so many good recommendations! my lash gal sells revitalash, though, so i will probably try that one, first.
last week i had an appointment to see how much it would be to remove my tattoo.
i have one tattoo, and it's the name of my dog that died, mable. i got it in the heat of the moment, the day after she was hit by a car. i had never wanted a tattoo before that, and never have wanted one after that. and.. as it turns out.. i don't even want the one i have. tattoos are great for other people, but they just aren't my thing. i think it's a dumb tattoo, especially now. i loved that dog like something fierce, but having her name tattooed on me just seems dumb to me.
anyway, it will probably take 5 or 6 treatments. a treatment consists of a $20 numbing agent and 3 minutes of laser, at $50 a minute. yikes. and ouch. so, to remove this tiny tattoo, it'll be near a grand! what the heck do people do when they want to remove a big tattoo?! that must be so, so expensive. the treatments will be 6-8 weeks apart, so i can actually budget for it and it'll be fine. it will just be a pain—both literally and metaphorically (financially.)
and, finally.. something funny about fox. because there hasn't been anything about him this whole post. i keep trying to take his binky away from him, wean him off of it. well, he showed me on monday! he found an outlet cover (not one that was plugged in, just an extra in his room) and decided to use that instead! what a goon. so cute.
well, i better get back to the grind! that was a fun little snack break ramble. i also took the time to buy movie tickets for saturday night. marshall and i used to go to movies weekly, but i think we have only been to one or two, since fox was born. my amazing former nanny is going to be in town, and she texted me out of the blue asking if she could babysit. of course you can!! so it all worked out, and we are going to see sicario on saturday night. we are going to a newly renovated theater that has recliner seating.. can't wait!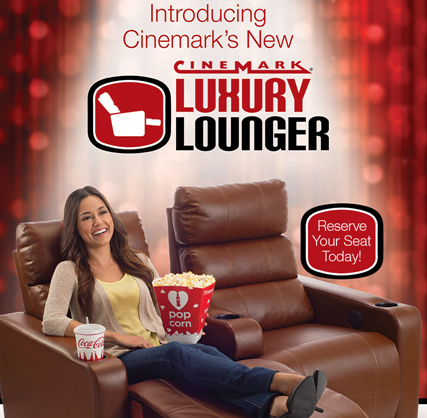 mmmmk. that's all for now. hope the rest of your week is fabulous!
Qs~
1. what was the last movie you saw in theaters?
2. do you hate snakes? or what creature(s) freak you out?
3. do you have any tattoos? do you still love them as much as the day you got them?
xo. janetha g.