oh, hey! happy friday to you! look at that.. 12 days has flown by since i last blogged. i swear, someone has pressed down on the gas pedal of life, and it is flying by before my very eyes! 
i meant to post last monday, about our eventful weekend of firsts. but then.. well.. then i was puking. so that's ultra fun. so let's rewind and i will tell my tales, and pretend like i haven't had a super sick and super busy week. because i want to recap the fun (and not so fun) things i did last weekend. deal.
last friday (weird that it was a whole week ago) fox and i headed out to meet some friends at the greek festival. it is an annual event here in salt lake city, one i have always wanted to attend, but never had for some reason. weird, since greek food rivals mexican for my favorite, and the food is the focus of the festival. 
anyway, i finally made it, in my 32nd year of life. or is it my 33rd? since now i am 32 and am living my 33rd year? yeah.. i think that's right. okay, carry on. 
i valeted my car because parking is a joke, and as i was loading fox man up in the stroller and getting everything in order, he just starts vomiting all over the place. i basically froze, stunned, having no idea what to do. it was a first for me. fox had never, ever thrown up. i mean, maybe a little baby spit up here and there, but not this. no, this was different. this was awful. and i had no wipes in his bag. and no experience with a sick kid. and no idea what to do. haha. luckily, mands was close by and brought me some napkins. in the meantime, i cleaned things up as best as i could with diapers. whatever it takes. fox was super happy after the episode, so i figured (and hoped) it was a one and done deal, and we headed to the booths to get some dinner. he was in great spirits.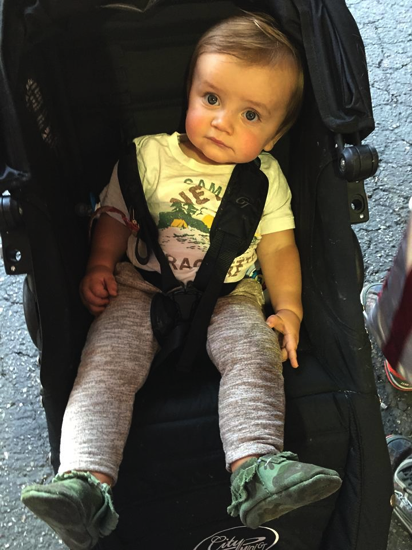 the greek festival is basically a huge tent with a stage full of musicians and dancers, and then a whooooole lot of food. we got in line for the main food buffet, and while waiting, we snagged some tiropita. it was puff pastry filled with cheese, and it was delicious. once it was our turn in the buffet area, i was overwhelmed with all the choices! i was taking some stuff home for marshall, so i got a little bit of almost everything.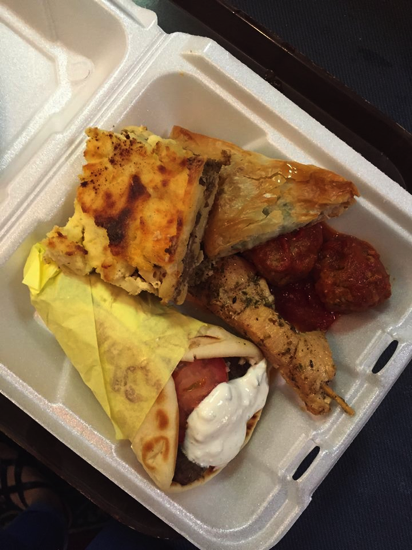 the gyro was definitely my favorite part of the meal. i could probably eat tzatziki every day of my life and not complain. i was a little let down by the souvlaki (probably because i had just had utah's best soulvaki ever the week before) but the rest of the meal was pretty dang delicious. 
after we ate dinner, it was time for dessert. my boss had told me all about the loukomathes, which were kinda like donut holes covered in a honey glaze and cinnamon. we had to partake.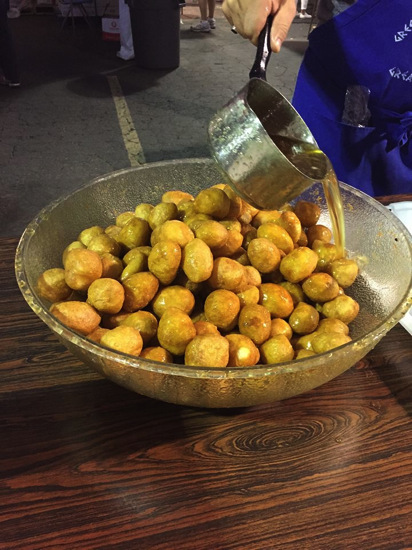 unfortunately, walking back from snagging the loukomathes, fox decided to puke again. so that was awesome. i did not pass go, did not collect $200, and went right home. when i got there, i sat him on the counter to undress him for the bath marshall had ready to go, and he started just throwing up all over the place.. all over himself, me, the floor, the counter. it was so sad. we all started to cry. a sad, sick baby is the worst thing in the world, i just recently decided. hurts my heart. 
that night was the worst yet, since fox has been around. lots of throwing up and crying and waking and whatnot. he was hungry, too, but couldn't keep anything down. his pediatrician recommended we take him off dairy for a few days, and.. lucky us! we still had some frozen breast milk for him to drink. score. we ended up using the last of it.. good bye, pumped breast milk. you were awesome while you lasted.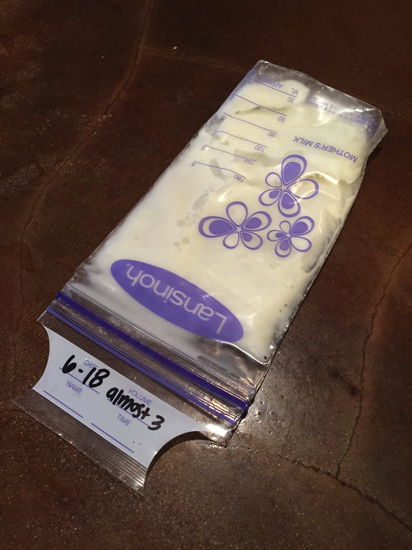 anyway, we all survived fox's first tummy bug. i hope another one doesn't come again any time soon. 
the next day was full of shenanigans, so i am glad fox woke up feeling better. we headed to the avenues street festival for a bit…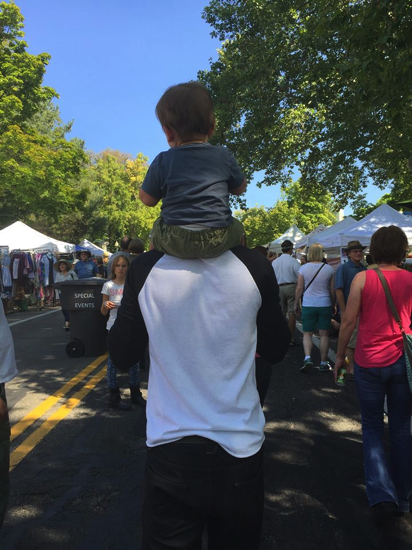 …and then, that night, we went to the utah state fair! my very favorite annual family tradition! i have only missed it once, when i lived in london when i was 19. i flipping L O V E the fair! 
first we snagged something to eat, because that's what you do at the fair. i tried a new spot–fat kid mac and cheese. the base was mac and cheese, but there were lots of toppings to choose from. mine had broccoli, caramelized onions, mushrooms, crushed almonds, green onions, tomatoes and more cheese. it was super good!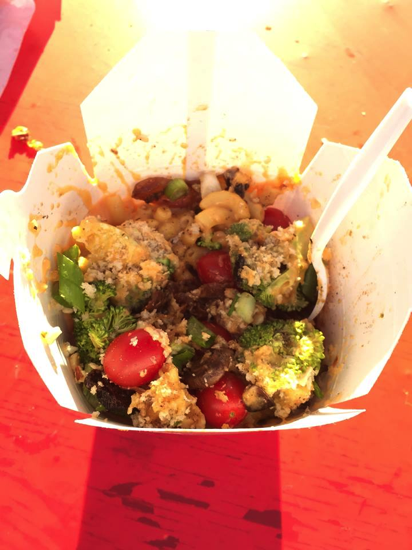 fox was pretty sleepy early on–during dinner he just laid on marshall. so sweet.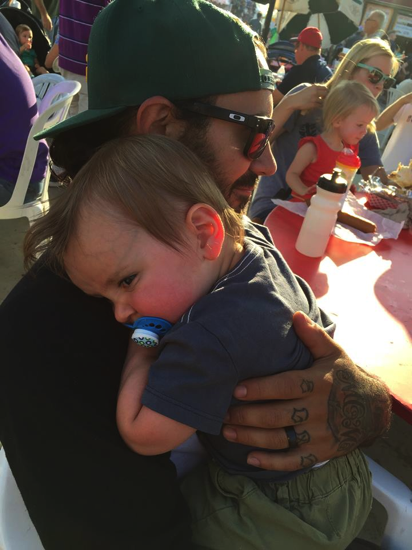 we decided to get the big yellow slide done, since that's the main event of the fair, so fox could head home early. we don't do any other rides at the fair, but the big yellow slide is the best! we all headed up (minus my dad, he's not into it) and cheesed for a photo op at the top.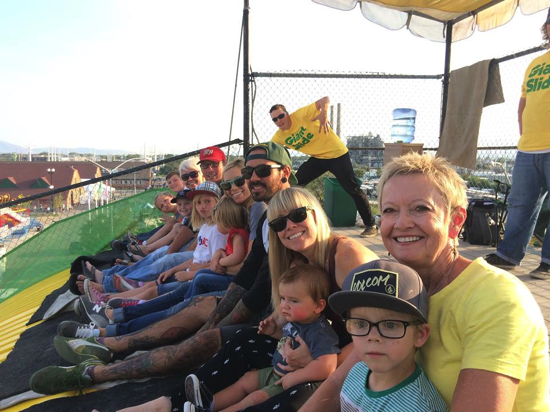 fox was actually a big fan of the slide! he didn't go last year because of his newborn status, but this year he was all about it. 
we snapped a family photo before fox and marsh took off.. i couldn't help but compare it to last year's shot.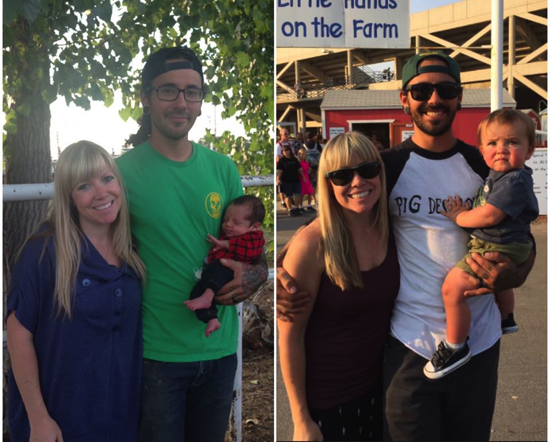 my, how that little guy has grown! 
we spent the rest of the evening checking out the animals and, my personal favorite, the commercial buildings. where i got duped into buying some sheets, a pumice stone, some jewelry cleaner for my ring, and these pillows that i thought were AWESOME (judging by the one they let me feel on display) but turned out to be AWFUL when i got home and took them out of the packaging. doh. lesson learned! but we had a great time with the family. love those people. missed those that live in california.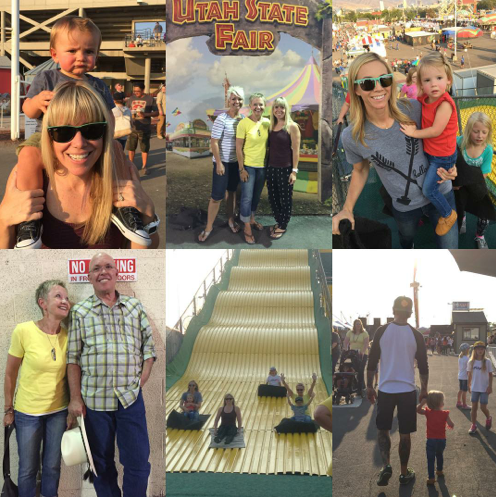 sunday was full of more fun events–first: the packers game! of course fox had to follow suit and get decked out in green bay gear with his dad.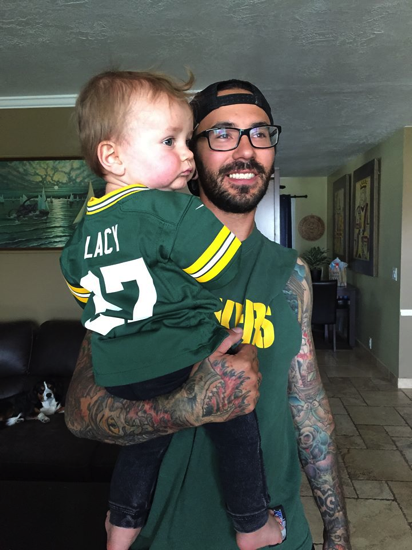 he was not a fan of the cheese head, haha. wouldn't keep it on. (but can we laugh about how it almost fit his off-the-chart-sized noggin?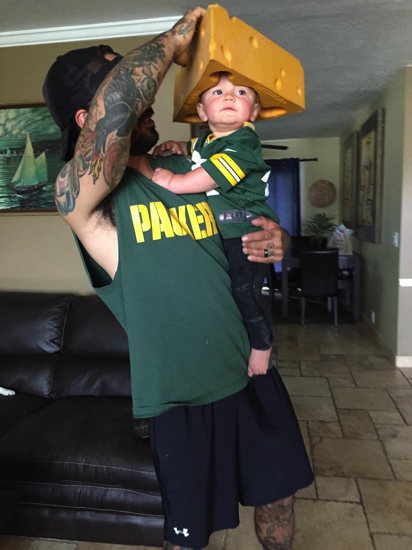 good news: they won! woohoo, here's to a great football season for the packers, even though i still don't fully understand the game. haha.
also–it was momma b's birthday! we celebrated the best way ever–with breakfast for dinner!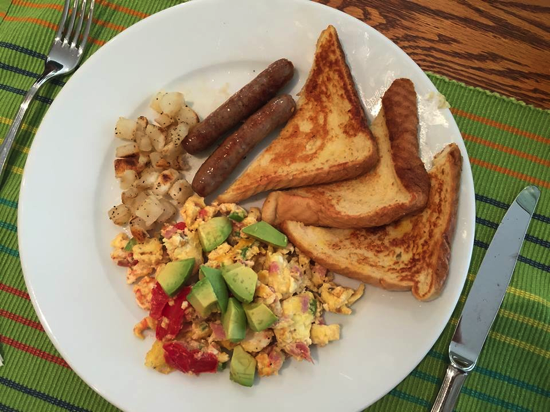 sausage, french toast, hash browns, and scrambles made to order (i was the short order chef, and i feel like that's my calling.)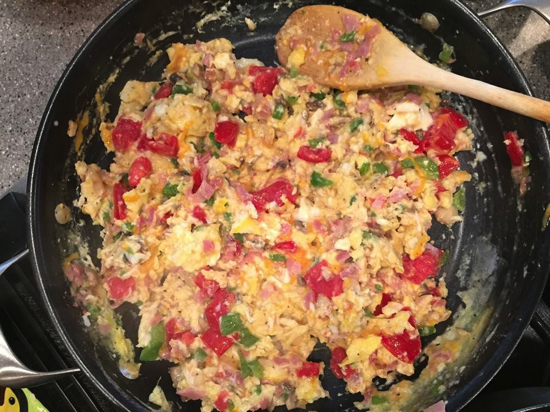 after dinner we gave my mom some gifts, which is always fun to see her reaction.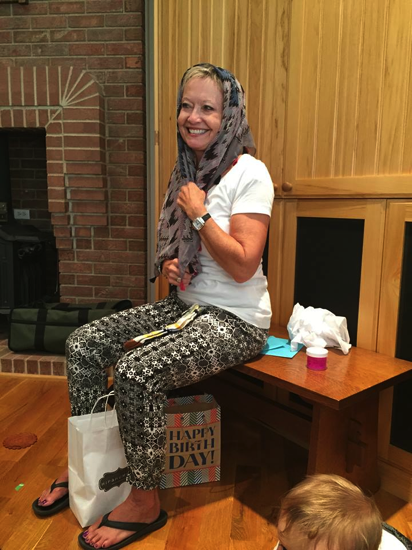 and even better, seeing fox man smile at his nana sue. he loves her oh, so much.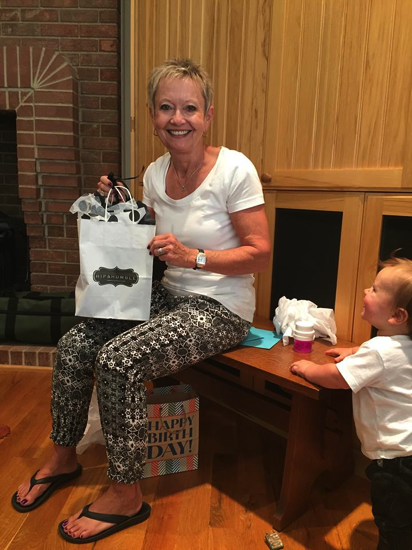 and things finished off with her favorite–her famous red waldorf cake! she blew out the candles that said 63, but, let's be honest.. she's more like 36 in my book.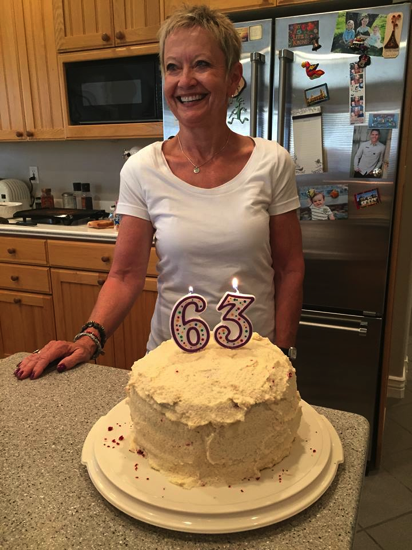 it was such a fun celebration! love you, mom. 
monday at 4 AM i woke up and all of a sudden needed to throw up. so i guess that means i caught whatever fox had. ugh. luckily it only lasted a day, so that was good. i did miss a half day of work and didn't eat for quite awhile.. but i am feeling fine, now. sadly, it also got to my mom, my niece, marshall, jessica, her little gal stevie, and my friend jason. dang. that's some sort of bug! but, again, luckily it only lasted a day or less for everyone. phew.
so this week was pretty crazy and busy–a sick day on top of the busiest time of year for me at work plus tax time for our company. no need to elaborate on the rest of the week. i am spent. so i am going to do absolutely nothing this weekend. well, except be a mom. which, as it turns out, is a lot more than absolutely nothing. but i sure love it!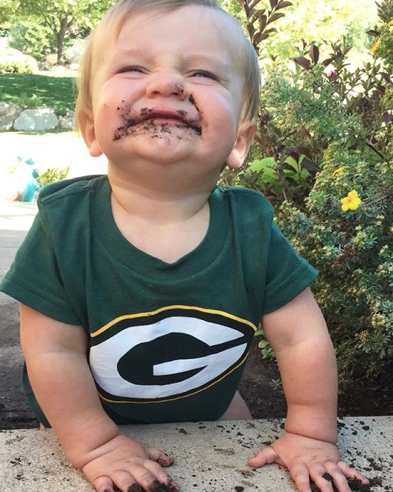 hope you guys have a fun filled weekend, whatever you have planned! check ya later!
Qs~
1. what is your favorite family tradition?
2. what was the last fair/festival/something of the sort that you went to?
xo. janetha g.