tap, tap. is this thing on?? haha.. WOW. took a pretty hefty hiatus there, didn't i? i mean, i know i have been sporadic with my posting in the past year, but this lapse in blogging seemed longer than my new usual. 
life has been B U S Y! i have my usual full time job, plus lots of fun stuff lately like concert going and restaurant dinging and farmers marketing and whatnot. then we have that whole moving and selling our house thing.. that is really occupying our time. and, of course, being a mom keeps me busier than i ever have been in the history of ever. 
i wonder if i remember how to ramble? i will give it the old college try.. whatever that means. college was never really my thing. 
i am laying on my bedroom floor while fox sleeps on my bed. he does better with naps on my bed than he does in his crib, for some reason. and i don't want him rolling off.. so i am camped out on the floor, surfing the web, and decided to blog! now that i have made the decision, i bet he will wake up in three minutes. 
the last time i graced my blog's presence was to tell you about fox' first birthday. so i will pick up with bits & pieces about that guy. he had his 1 year checkup and is doing great! growing like a weed and healthy as a horse. well, healthy as a healthy horse. i know all horses can't be feeling 100% at all times.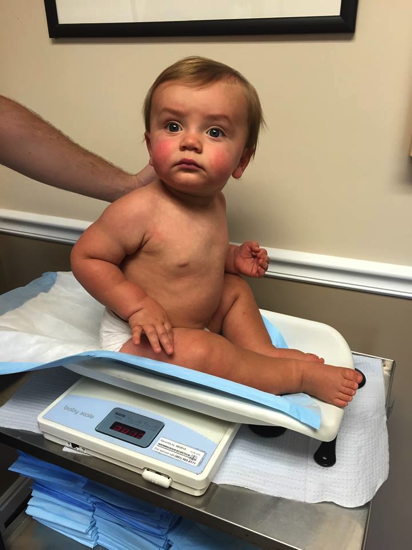 he is a quarter pound shy of 25 lbs, he is 30″ tall, and his head is still measuring off the charts. he had to get a bunch of shots, and we all cried. well, all of us except for the nurse. but fox, marshall, and i all cried. 
he is still screaming at the top of his lungs any chance he gets, and randy is still bothered by it, haha.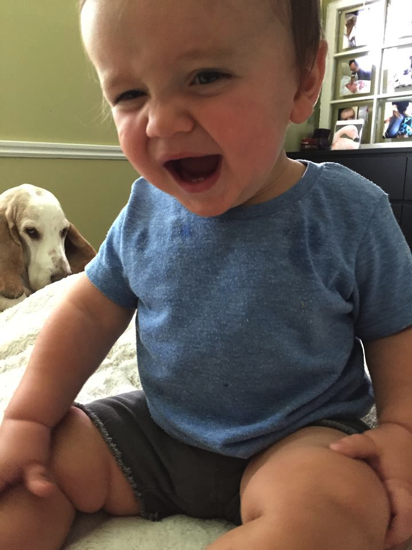 we had to say goodbye to his old nanny and hello to his new one. it has been really difficult for me to accept the fact that fox's first nanny had to move away and be a grown up and go to school! she has been the absolute best and leaving fox man with her has been really great. i know our new nanny will be just as fabulous, though, and we are lucky to have such great girls in our life. thanks to lindsey for loving our boy!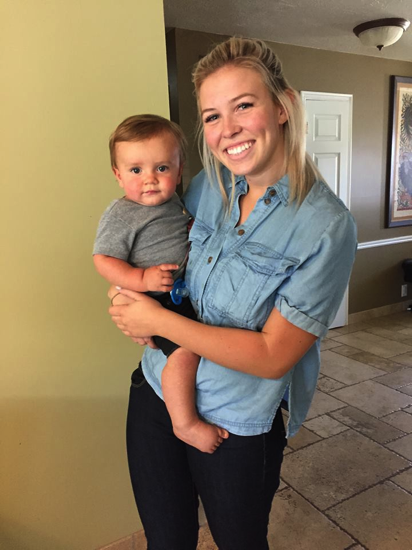 fox is still hanging out with momma b on fridays, though. that will never change. she is the best nana sue around! believe it or not, she is actually better at putting that boy down for a nap than anyone else. i joke with her that i need to just move in, so she can always take over at nap time. she is also good at spoiling him, and got him the coolest car for his birthday! he loves it!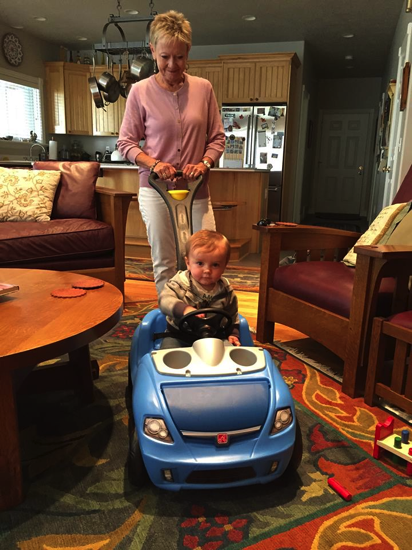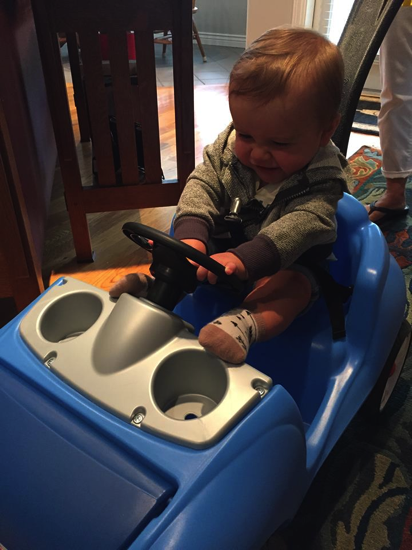 oh! remember how we got fox's 1 year pics and i was sad that we didn't manage to get a family shot (because fox was super clingy)? well, our photographer is the best ever, and SHE suggested we go try again, for free–might i add. and we got a great pic!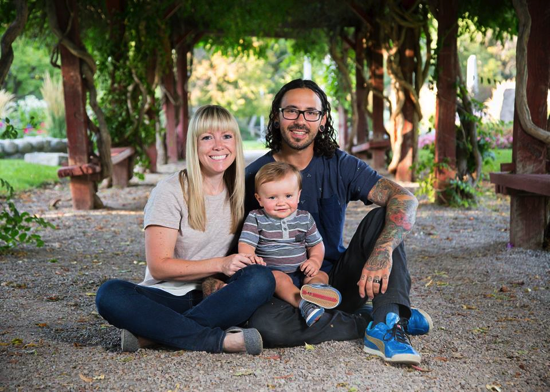 i am so floored at how awesome jackie from yellow finch photography has been with our photos. she accommodated his nap schedule, let us call her right before we were ready to go, and offered to do these reshoots for us. thank you, jackie! if you are in utah and looking for a talented, affordable photographer, look her up. 
like i said, we have been concert going.. last weekend there were FOUR concerts in a row (friday through monday) that we wanted to go to. marshall and i lucked out with baby sitters and managed to go to chelsea wolfe together on friday, and then the get up kids together on saturday. marshall went to the melvins solo on sunday. i really wanted to go to millencolin on monday.. but i was beat to a pulp and didn't make it. and now i am kicking myself, because i hear it was absolutely amazing. dang it! 
but saturday's show, the get up kids, was definitely the highlight of my life lately. it was their 20 year anniversary tour. something about a mosh pit and belting out lyrics from my teenage years makes me really, really happy.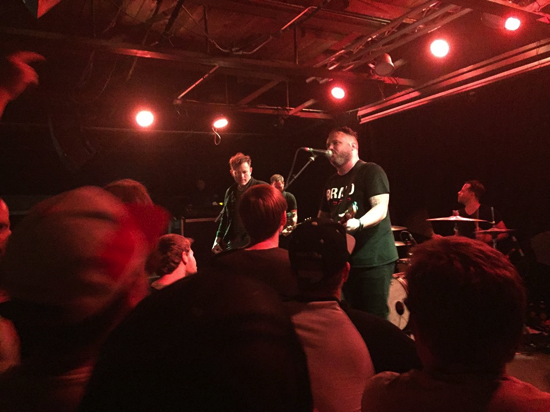 i think my very favorite feeling in the world is nostalgia. i wish you could bottle that up and open it on a down day, when you need a pick me up. i am a huge fan of reminiscing, and that concert was just what i needed. 
speaking of reminiscing.. i am such a fan of timehop (an app that lets you see what you were up to this day in history) and i am disgruntled because it's not linking to my camera roll! so i see what i was up to on facebook and instagram, but not my camera roll.. which is basically chock-full of newborn photos right about now. another thing i am disgruntled about is the facebook this day in time feature. because, guess what? i don't get to enjoy it!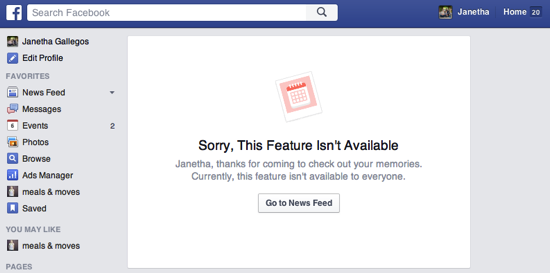 what's the deal? haha. just had to complain a little bit. first world problems, i know. 
so, this was once a food and fitness blog, right? how about i show you what i have been eating. 
before the get up kids show, marshall and i went to vinto. it's a cute italian joint in downtown SLC. i usually get pizza, but i branched out and got the steak special. it was balsamic marinated tri tip with sun dried tomato compound butter, mushroom risotto, and grilled zucchini. super good!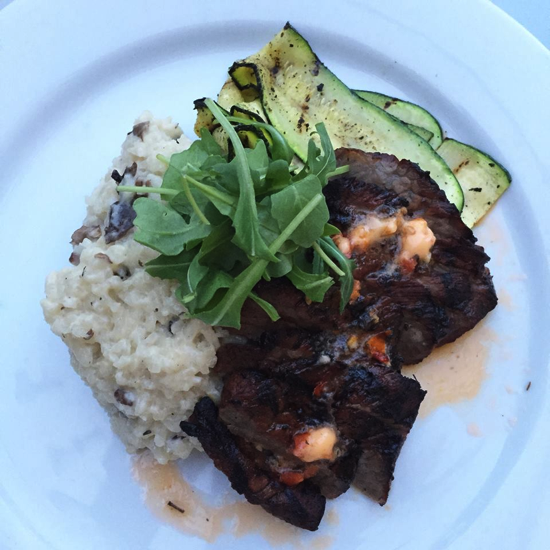 i have been totally failing at making lunch these days, and have been getting lots of take out. two items to note.. my FAVORITE meal in all of SLC right now–spitz doner basket!
it's a big pile of mediterranean goodness. lettuce, cucumbers, tomatoes, bell peppers, pepperocinis, cabbage, tomatoes, carrots, feta, lamb, beef, chicken, fries, falafel, fried lavash chips, pita, tzatziki, hummus, and balsamic dressing. it's ok to drool.
and then a new-to-me greek place: roula's cafe. it was so good! their website said they have the best chicken souvlaki in town, and i would have to agree. so good.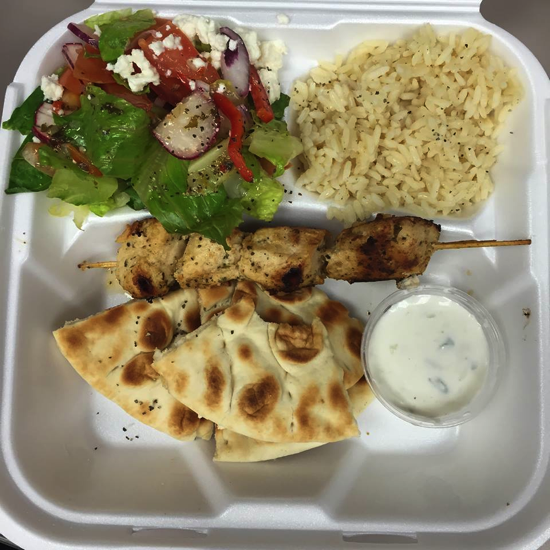 i picked up this pickle popcorn from trader joe's. if you love pickles, you would love this!! i am glad i tried it on a whim!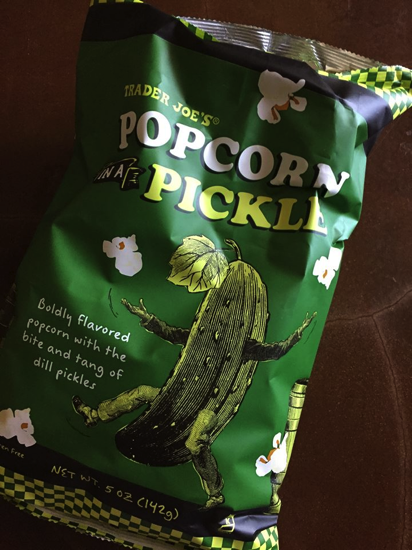 at home we have been enjoying hello fresh meals. it's seriously so convenient to not have to think about what to make for dinner, not have to grocery shop for the ingredients.. and, bonus, marshall likes to make the recipes!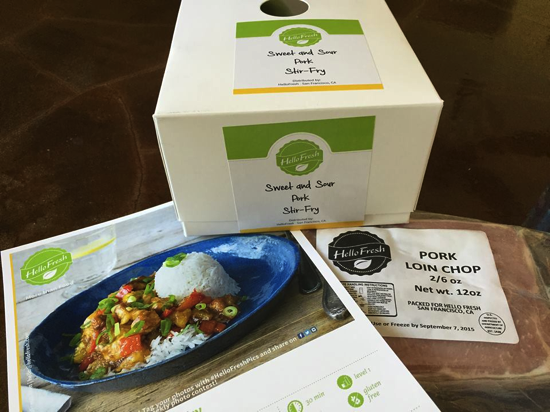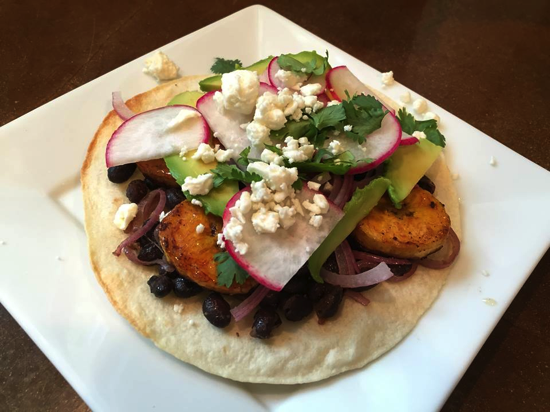 we have our boxes for the next two weeks ordered, and the menus look so good. if you want to try hello fresh and get $40 off your first box (making 6 meals only $29!) you can use the code 246NM9 at checkout!
oh.. and.. it's PEACH SEASON! so i have been eating a ton of them! (and tomatoes and corn.. love this time of year.) my favorite way to each peaches? peach cobbler! we had it last sunday and are having it again tonight, thanks to my mom. so good.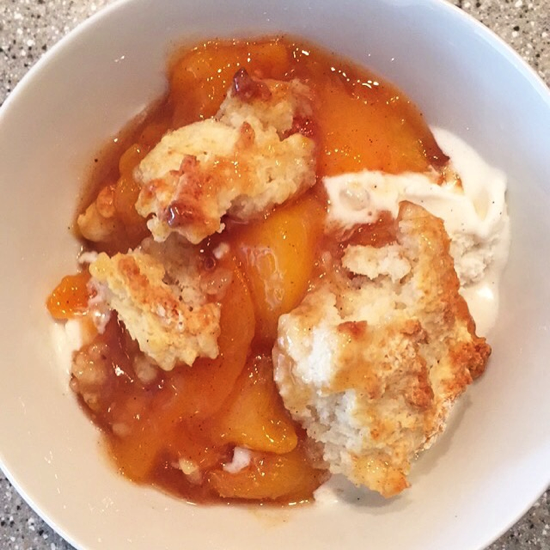 and in the moves department.. well.. i am still not working out. like, at all. nada. zilch.
it's so crazy that i used to exercise 5-6 times a week, and now i have exercised maybe 5-6 times this YEAR. it's september. i know. i realize that i need to figure something out, because exercise is crucial to my health and i need to be in better shape than i currently am. but is it crazy that i don't miss exercise at all? i feel fine and i am busy with other things and going to the gym doesn't sound even a little bit enticing. i see people who can't take even one single rest day without going batty.. and i am over here wondering if i will ever break my resting streak. maybe one of these days. 
i am moving a lot closer to my mom, though. like, i will live about 2 minutes away from her. so maybe i will take advantage of her home gym and use it here and there. i like to think that i will. we'll see. 
wow! can't believe fox slept this whole time! he rarely sleeps longer than 40 minutes for his naps with me, but then he will sleep 90+ minutes for others. but now he has been asleep just over an hour.. hooray! as soon as he wakes up, i think we will go to the park.  so happy it's a long weekend! we don't have big labor day plans, but a day off is a day off, and i will gladly take it. 
hoping i don't go MIA for that long again! i will be back soon.. i swear! thanks for reading my all-over-the-place rambles. take care. :)
Qs~
1. what's your very favorite feeling in the world?
2. what was the last concert you went to?
xo. janetha g.