hey! happy tuesday to you guys! i thought i would pop in and ramble for a minute, because i miss it, and it's been far too long since i just spewed out whatever came to my fingertips.
guess what today is?!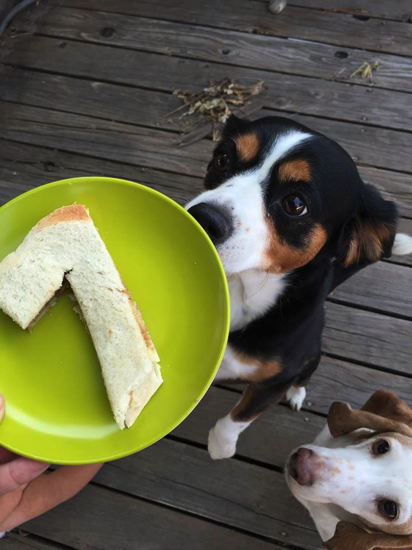 that's right, penelope jane's seventh birthday!! i cannot believe she is already 7. time has flown with this little bean. a little reflecting on her as a little, tiny pup…
i feel a little bad for my pups, since fox arrived, they have not had the attention they used to. but at least we did make her a birthday PBJ shaped like a "7" to celebrate. and both dogs got some bacon tonight. and she gets to sleep between our heads every night, so it's not like she is super deprived!
even though it's tuesday, i feel like reflecting on the weekend is still valid. it was theeeee busiest weekend ever!
on saturday, we had a 4-family yard sale. momma b, my sister, my sister in law, and i all had a big, joint sale. it was a lot of work! but a lot of fun.. and so nice to clear a TON of crap out of our house.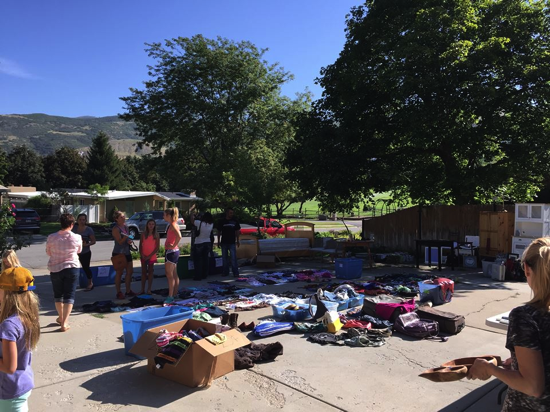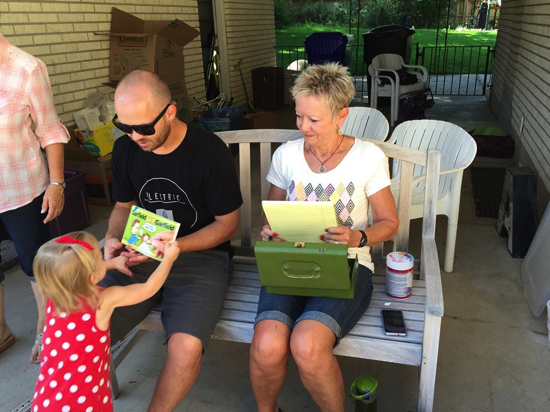 fox was such a great helper the whole time. he loved playing with the hangers and charming the shoppers.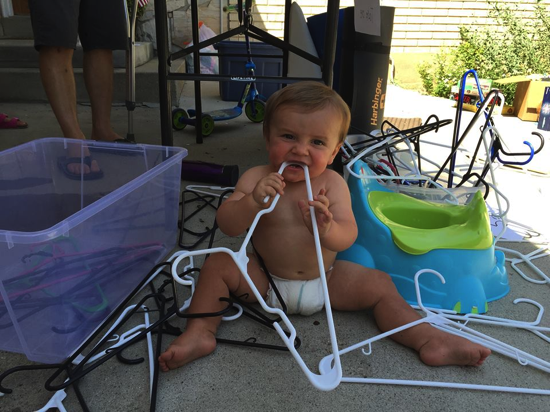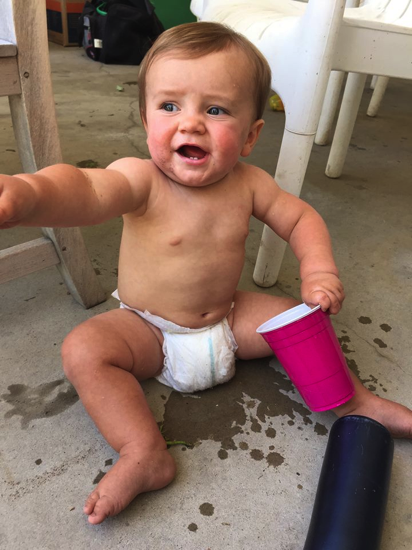 after the sale, the work didn't stop there.. marshall and i busted our butts the rest of the weekend. we had to clean up our house and clear things out to get ready to SELL IT.
yep! that's right.. we are moving! after a little over five years in our first home, it's time to move to something bigger. we will still be in the same area. if you are a utah local, i would love it if you could help spread the word! here is the link to the listing: http://www.ksl.com/homes/listing/36153262
it's exciting to be moving, but sad. we have made a lot of memories in this house!
after purchasing it (i announced the purchase in my 400th post! and this is my 1,743rd post! WOW!) we renovated the whole dang thing. my favorite part of the renovation was the kitchen!! looking back on those renovation posts was a trip. it seems like decades ago.
crazy, it looks so different.
while we were cleaning out the garage, i found a lot of stuff from my childhood. including this super sweet shirt!!!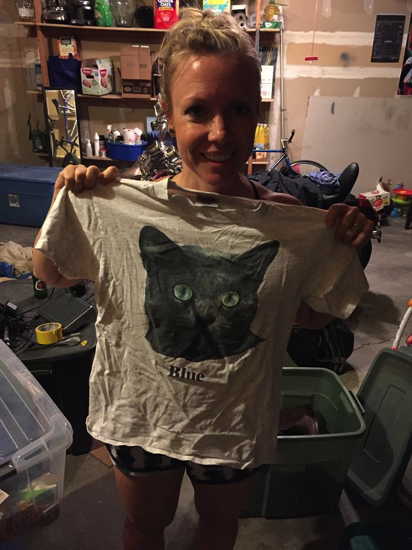 growing up, i had a cat named blue. and, apparently, i loved him so much that i got a custom t-shirt made with a cat that looked similar to him and the name "Blue" underneath. you better believe i rocked that shirt to elementary school on the regular!
i also found a TONNNN of old books of CDs!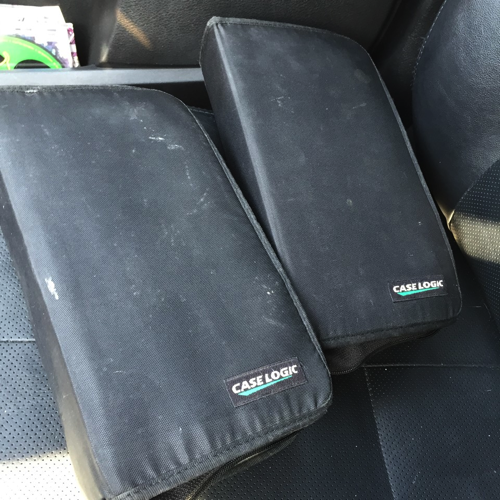 jackpot! the majority of them are burned… i was a CD burning fool in high school!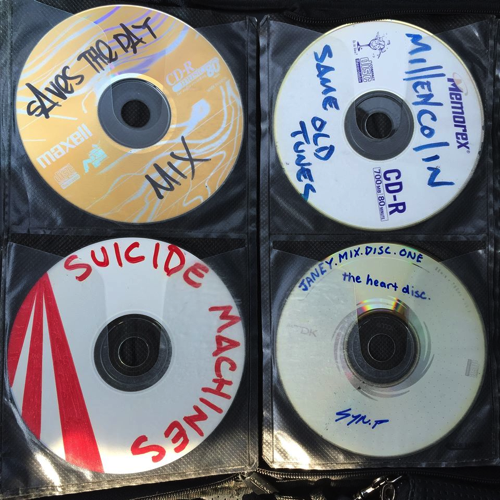 a lot of them are also mixed CDs, so i don't even know what songs are on them. i have a bad memory when it comes to anything, so i am glad there is the handy app, shazam!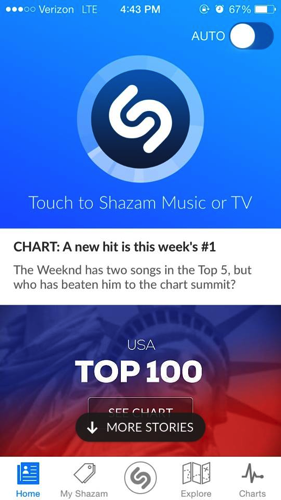 you just press a button and it listens to whatever is playing and tells you what song and artist it is. pretty sweet.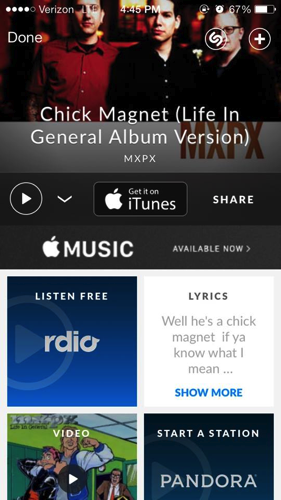 lots of fun down memory lane this past weekend.
anyway, we have been working really hard, and hopefully we can get the house sold fairly quickly. but that's what has been consuming my life! let me know if you want to buy it! haha.
another exciting thing is it's fox's BIRTHDAY WEEK! ahhh! he turns one on friday. what?!
it is crazy, this past year has zipped by. hard to believe that a year ago i was rocking a huge belly and blogging about maternity clothes!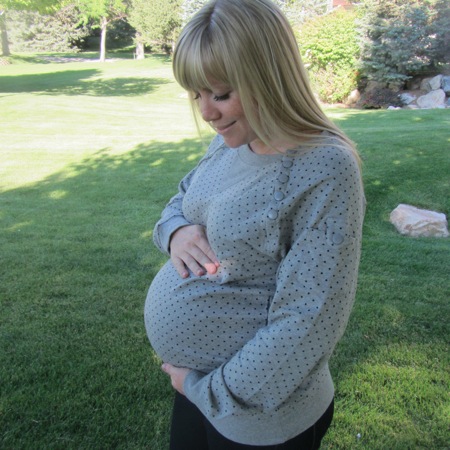 so surreal!
anyway, i have been working on getting things ready for his birthday (on friday) and his party (on saturday.) i am so not crafty, so we aren't doing a cute theme or anything like that. i feel like pinterest puts a ton of pressure on making birthday parties extravagant.. but that's not in the cards right now!
i plan to serve a tasty menu to the guests, have delicious cupcakes for fox and family and friends to enjoy, maybe some flashback photos of him, and a few simple decorations. i think that will be fun! i am excited to celebrate my little dude.
not a ton to report in the meals and moves department. things have been pretty basic over here! i am loving tomato season, and have been eating lots of sandwiches, loaded with tomatoes. i had two today! one for lunch, one for dinner.
the first one had turkey, sharp white cheddar, mayo, pepper, and tomatoes, all piled on sprouted wheat bread.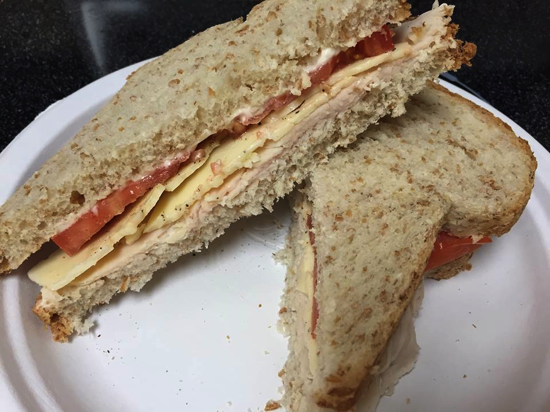 the second was a BLT.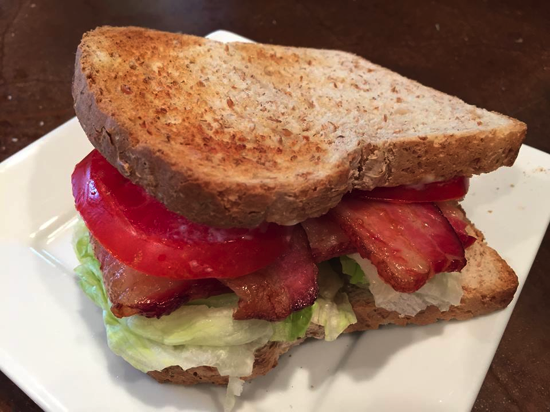 i could eat sandwiches every day!
as far as moves go, my workout has simply been lifting and moving things for the yard sale and cleaning out the house and garage! but i do want to focus on something SOON.
i was perusing the internet and found this plan from jamie eason. it looks like it was made for new moms, and everything can be done at home and/or with your baby in tow. as soon as the dust settles a bit, i think i will give it a shot! i did do the first workout recently, and it was great.
one of these days i will get back to regular exercise… right? someone convince me that i will.
whelp, that's about all i've got! thanks for reading my rambles. hope all is well in your neck of the woods!
Qs~
1. how long have you lived in your current home?
2. how much has your life changed since a year ago today?
xo. janetha g.