This post is promoted by Starbucks Refreshers.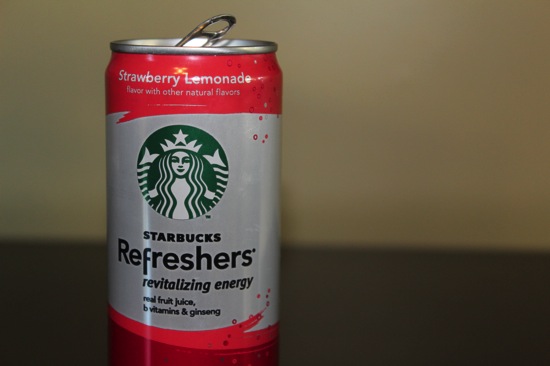 well, here we are, less than a month away from my baby's first birthday (does that mean i can't refer to him as "my baby" anymore?!) and i still haven't slept a full, solid night for the past elevenish months. yikes. well, unless you count the handful of flukes where fox decided to actually sleep more than eight hours… but i can literally count those times on one hand.
he sleeps pretty well, but since he goes down about 3 or 4 hours before i go to bed, he wakes up at a time where i would much rather be sleeping…  like around 4 AM. luckily, he goes back to bed for another couple hours… but i still have been consistently getting up at least once each night, if not two or three times. life with a baby, it's not ideal for those who love to sleep… but it's well worth it!
so, since waking up at 4 AM seems to be the new norm right now, i have to rely on other ways to feel awake and refreshed and ready to face the day. i still have my full-time job to show up to, so i simply must fake it 'til i make it!
as a Mode Media publisher, i was asked to share ways i keep my energy levels up all day long. not going to lie, it can be tricky for me to do just that with the number of things that life hands to me each day. but, it's important to me to fit it all in and do so with a smile on my face, so i have to find ways to achieve that.
here are three ways i fake it 'til i make it… to my pillow at the end of the day.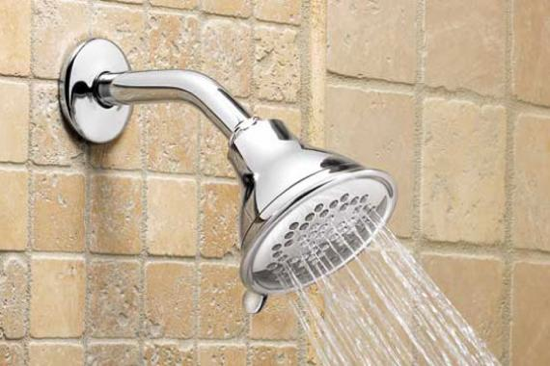 1. take a shower every morning.
this may sound silly, but it's legit my #1 tip to feeling awake and energized in the morning. even if i am functioning on very little, interrupted sleep, i can kick myself into gear by taking a nice, hot shower first thing in the morning. i save time by only washing my hair every other day, but that shower is really necessary to get me up and out the door.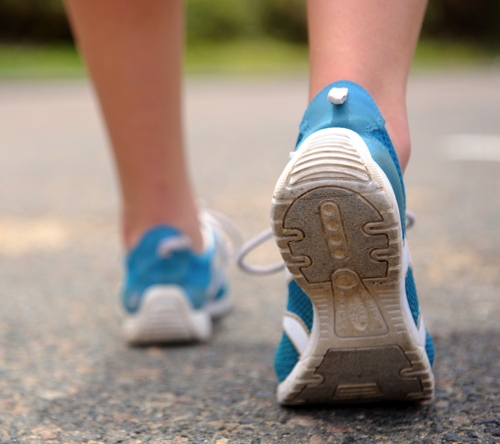 2. get moving!
speaking of getting up … that's another way i stay energized. i have a desk job. i sit all .. day.. long. as you probably know, sitting around and being lethargic can actually make you more tired than if you were out running around. to combat that lethargy, i try to get up and walk around the office at least once an hour. go up and down the stairs, stand for a few minutes, whatever it takes to get that blood flowing and feel a little more up and at 'em . even if i can't get a workout in (which i usually don't), at least i can do a few small things here and there.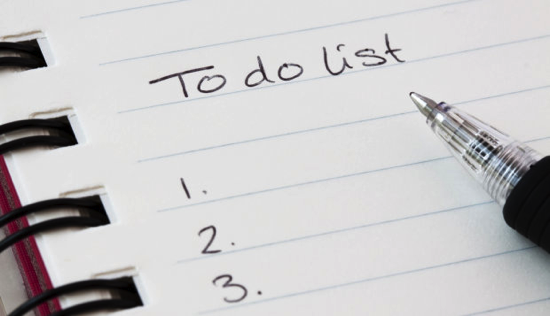 3. make a to-do list and stick to it.
i have more energy if i have a list of things i have to get done. i think a lot of energy comes from mentally psyching yourself up to do things. a lot of times if we tell ourselves we are SO TIRED, we are… well… SO TIRED. but if we make a list of things on the agenda and have the mindset that we CAN and WILL get them done… well, you would be surprised at what you can actually achieve! mind over matter, folks.
as part of this campaign, i was able to try out Starbucks Refreshers.
these tasty cans of energy carry 90 calories each and contain natural energy from green coffee extract. caffeine in green coffee beans is natural occurring. these beans are unroasted — which means they don't taste like coffee. did you know coffee gets its flavor when the beans are roasted?! i didn't, until this campaign.
the Starbucks Refreshers are nice and bubbly, and contain real fruit juice. they come in three flavors: strawberry lemonade, blueberry acai, and raspberry pomegranate.
i have been reliant on coffee lately, but replacing that afternoon cup of joe with a tasty Starbucks Refreshers is a great way to keep my energy level up when that afternoon slump inevitably hits.
With a revitalizing blend of sparkling fruit juices, b vitamins, and ginseng, Starbucks Refreshers™ has all the goodness you need to get the most out of today.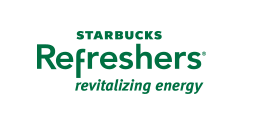 Qs~
1. what do YOU do to keep your energy levels up?
2. how much sleep do you (ideally) need each night?
xo. janetha g.