man, oh, man. i have been a busy bee. how do people with full time jobs and kids manage to blog? or exercise? or shower? it's beyond me.
another week has flown by! how is july already more than halfway over?!
today is a special day! it's my fifth wedding anniversary! here are a few fun wedding photos, i love taking a trip down memory lane.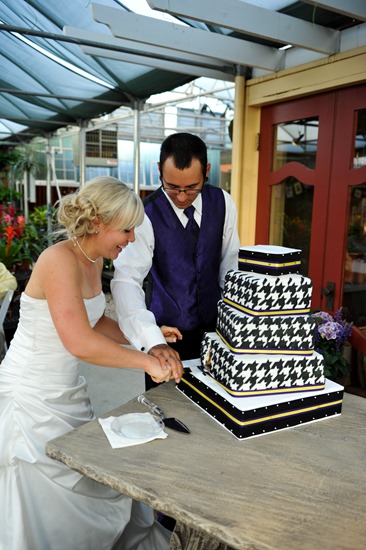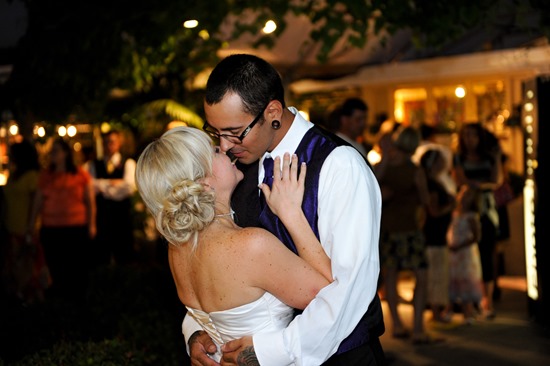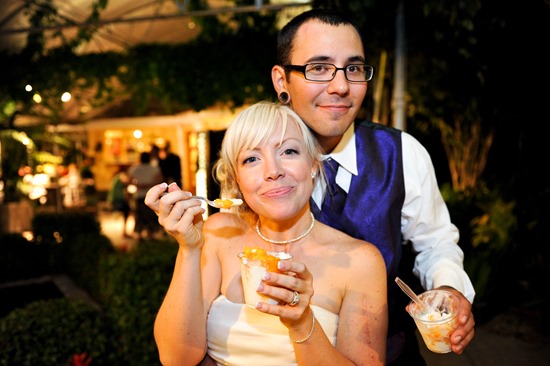 fun fact: today is also national peach ice cream day, so we served vanilla bean ice cream (my favorite dessert) with fresh peaches (my favorite fruit) at the wedding!
looking back, it seems like i have been married forever.. but, at the same time, these five years have flown. SO much has changed in the past half-decade. first of all.. how different do we look now compared to those photos?! marshall's hair is like 237 feet longer, now. marshall and i have learned and grown a lot. our relationship is happy and healthy and awesome. and, well, the most obvious change.. our little dude!
it's safe to say this is the best anniversary yet. we usually go on a trip for our anniversary, but not this year. we are sticking close to home and will celebrate with dinner out tomorrow.
speaking of dinner out, i tried a new salt lake city restaurant the other night! we were out celebrating mands' 21st birthday. ;)
current fish & oyster is an upscale restaurant located in the heart of downtown salt lake city, on broadway and third.
we started with tasty crab cakes. i loved the asparagus salad and the lemon aioli.
i had a salmon burger for my entree, mainly because i wanted french fries. i am sad to say that the burger was on the salty side, but the fries were excellent.
we also shared some oyster shooters, which i really loved!
happy birthday to my mands! love you.
some other fun i had this week was yesterday with jess & stevie! we headed to liberty park's little stream & pond area to splash around.
let me tell you, this was WAY better than going to the pool! for lots of reasons. for one, the area is super shaded. so much cooler to be in the shade rather than the scorching sun. second, we didn't have to go to the trouble of getting our suits on.. just the babies did. then we could stand in the pools and watch them while they played. and third, it's free.. so that's always nice!
after splashing around, we played in the grass. it was such a nice day!
other happenings of the week include this salad, almost every day…
romaine, cucumbers, goat cheese, garbanzo beans (do you call them chickpeas? i never do!), grilled chicken, and a hard boiled egg. drizzles with creamy balsamic dressing. so good!
i got my lashes filled.. the best. if you need eyelash extensions, go to jackee at the beauty bar!
side note.. i really want to get my tattoo removed. it needs to happen.
hmm.. what else?
i got these fun, breezy pants that have snakes on them. they are rebel8 brand. i love that they are dressy-ish, but feel like pajamas. i am also wearing them in the dinner photo above.
speaking of clothes.. i scheduled 1 year photos for fox (and we will get some family pics, as well) and i just ordered him this cute outfit from h&m for the photos!
here are the links for the shirt, shorts, and shoes. hoping the shoes fit on his chubby feet! i am not sure if it's a little too preppy or matchy matchy, haha, but i think it's cute and he will obviously make it look good. ;) now to figure out what marshall and i will wear. family photos aren't my favorite thing to plan!
i am also working on planning fox's first birthday. WHAT?! how is that already upon us?? crazy, crazy. i have decided to not follow any theme or anything.. just get some decorations, balloons, and yummy food. those pinterest-inspired birthday parties are sooo cute, but a little too much for this mama. i don't have time for that.
i also don't have time for the gym, apparently, because i haven't been once this week. actually, i have been a total of two times in july. i am failing miserably at my fitness. i get off work and i just want to hang with my kid! i don't know how to do it all. but i think we will go for a family hike tomorrow to celebrate our anniversary, since that's something we can do all together. it should be fun.
that's all the updates i have for today! i hope your weekend is super awesome. chat soon.. or later.. who knows, with me!
Qs~
1. do you call them garbanzo beans or chickpeas?
2. weekend plans?
xo. janetha g.