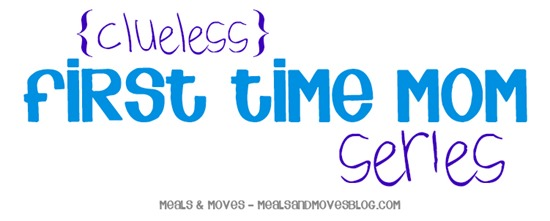 growing up, i was never into dolls. i hated them. i specifically recall receiving a doll as a gift from a friend on my fourth birthday. i burst into tears. i hated dolls.
i was into cats. cats of all kinds. stuffed cats, real cats, porcelain cats, cat posters, cat sheets, you name it. i loved cats.
cats don't wear clothes. so, i never dressed them up.
fast forward a couple decades, give or take, and i have a baby. i have to dress that baby. and, guess what? I LOVE IT.
i never knew how fun dressing a baby would be! a baby boy, no less. i love clothes shopping for fox. i hate that he grows out of those cute clothes so quickly.
what i don't love? shoe shopping for fox.
his feet. ohh.. his feet. they are chubby. they are wide, yes, but they are also… tall? deep? what is the word? they have a nice, healthy layer of chub, right on top. those feet are downright edible.
however, they are also downright hard to squeeze into a shoe. i have bought several different brands/types/pairs of shoes.. only to be let down that they won't fit on his chubby, little foot. the horror. the sorrow.
BUT.. there is ONE pair of shoes that DOES fit.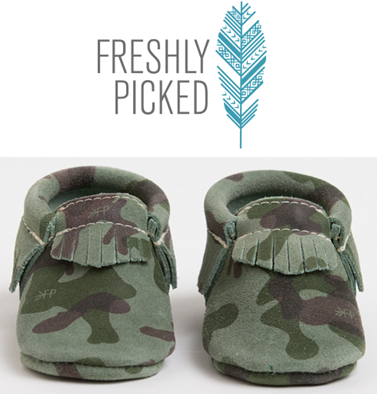 and they fit perfectly. and they stay on and are cute and i just love them.
baby moccs. brilliant. freshly picked founder, susan petersen, is a freaking genius. she must have had dolls with chubby feet when she was four. she gets it. she solves the struggle.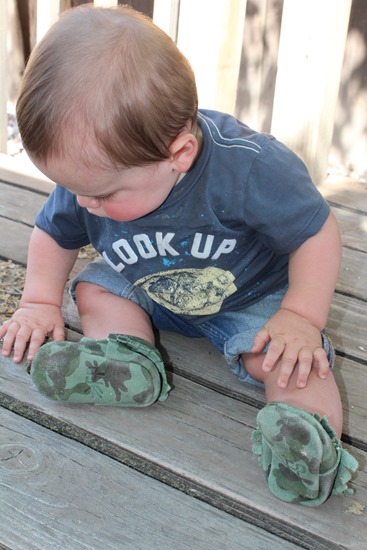 freshly picked sent fox a pair of moccs. i picked camo because i think camo is ridiculously adorable and goes with lots of things. but i also will have to snag this boy a pair of ebony and possibly gray.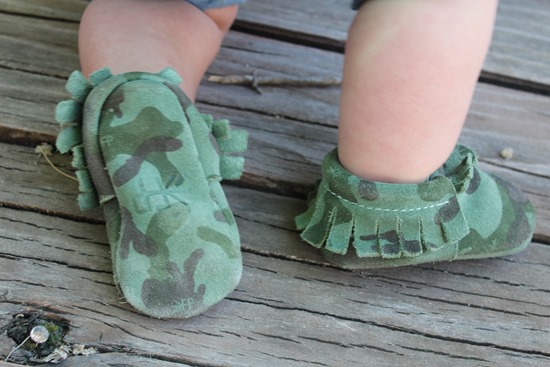 some people think putting shoes on kids who don't walk yet is pointless. i agree, somewhat.. i mean, fox goes shoeless a lot of times. however, someone pointed out to me the fact that putting shoes on them at a young age conditions them to actually, ya know, wear shoes. so when the time comes that they actually NEED them.. they don't totally reject the idea and throw them off in a fit. which is exactly what happens with fox and hats now, since i didn't condition him to embrace hats at a very young age. whoops.
anyway, let me tell you about these amazing shoes. they are hand crafted in the USA from durable leather. they have elastic at the opening so the shoes are easy to take on and off, and they stay on. they are available in sizes 1 – 10 (for infants and toddlers.) there is a huge variety of colors and patterns available, seriously.. they are so dang cute!!
i know there are several other brands of baby moccs on the market. however, i speak from experience when i say freshly picked is the highest quality and the best made. while the $60 price tag may give you sticker shock, i assure you, they are well worth it. (there also hold their value really well, and there are lots of resale groups on facebook that you can buy/sell on once you are done with a pair and looking to size up.)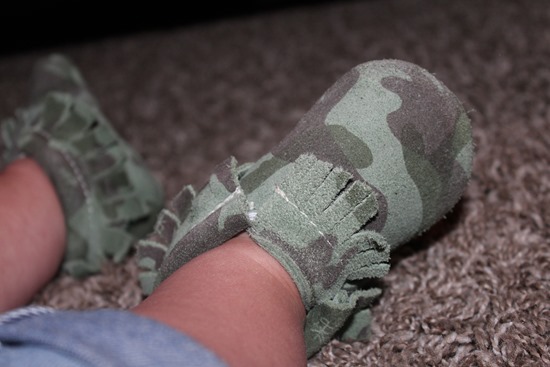 i am just so happy we have found shoes that work for my chubby little dude! and it's just an added bonus that they are the most adorable shoes around. check out the many options on their website!
also, fun fact: they are a utah local company. yaaaaay, utah. they have a whole utah collection, named after places around these parts.
freshly picked is offering a pair of moccasins for me to give away to one of you. enter below!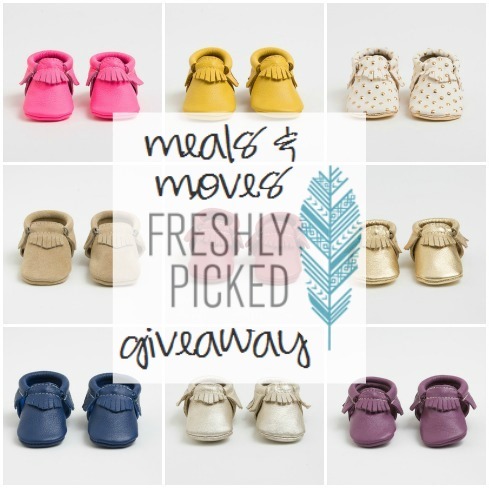 please note: if you have won a freshly picked giveaway in the past 60 days, you are not eligible to win. this is for USA residents, only. thank you for entering!
Q~
what was your favorite thing to play with as a child?
xo. janetha g.