i am by no means consistent with these currently surveys that circulate each month.. but when i do have a chance to fill them out, i love them. and today is one of those days! (can i get a hooray for friday?!)
Current Celebration: this weekend is my BFF jessica's birthday AND marshall's first father's day. basically two of the best reasons to celebrate!
jessica and i plan to go hiking tomorrow for her birthday; i love my little wilderness girl. we will take our babies and it will be fabulous. or they won't cooperate and we will end up sitting in the car while they nap or something. our babies rule us. (although they were delightful and cooperative at the pool yesterday! it was bright.)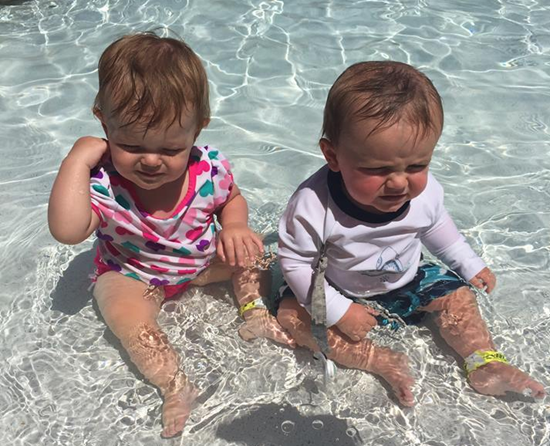 the father's day plan is partially secret, but i will be sure to blog about it after the fact! and we will also head to my parents' place to celebrate with my daddio.
Current Confession: how about two? 1. i haven't taken my contacts out in months. 2. i have been drinking more ounces of coffee in a day than i have water. whoops!
Current Product Find: so i recently started using doterra toner and moisturizer. i love them both! i had never in my life used a toner before, and i really think it is helping shrink my pores—something that was previously a problem area for me. stoked!
Current Plan: i feel like every weekend is booked out until winter! there are SO many plans on the horizon! i already mentioned this weekend.. but next week fox and i go to sunny san diego to visit my sis and her fam (!!!) and then the weekend after that is the fourth of july AND jessica's babe's 1st birthday party. the weekend after that is our yard sale (yippee!) and the one after THAT is my fifth wedding anniversary (crazy!) and my other BFF amanda's birthday. WHEW.. i guess that is the next MONTH of plans, not just the current ones, but i have the tendency to go off on a tangent!
Current Book: i am so bad at reading books! but my boss (whom i cook breakfast and lunch for on work days) really wants to follow this diet.. so he had me buy this book from amazon. and then instead of him reading it, he gave it to me to figure out the diet and make the food for him. so i guess it's my current book?? haha.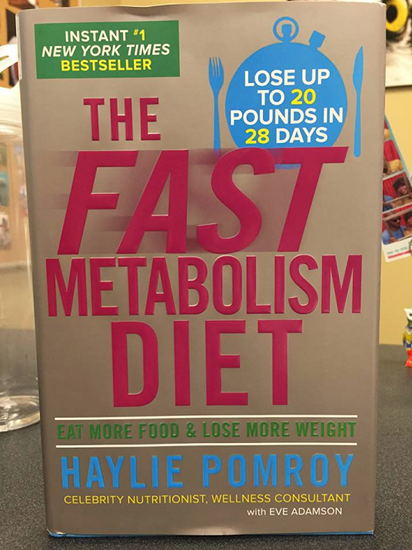 Current Purchase: in my search for wider black flip flops, i found these cute strappy sandals and had to snag them! now i kind of want them in every color..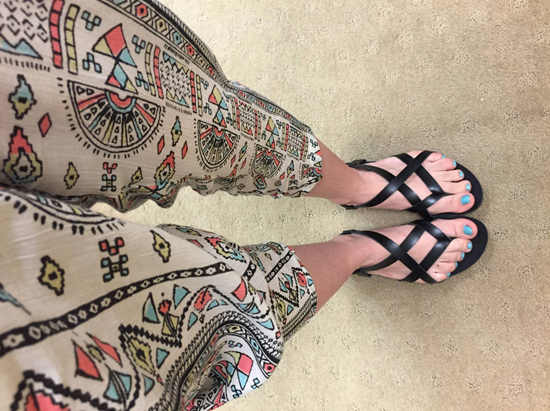 i also am always buying things for fox! it's a problem. i got him an umbrella stroller. i also got him a few things from baby gap during a 40% off sale.. tiger PJs, dino PJs, black shorts, and this cute explore raglan.
Current Drink: all the coffee, all the time. i am happy to report my dr. pepper consumption has reduced drastically! i do need to step up my water game.
Current Holy Moly: fox is ten months old this weekend! whaaaat? he was just a little burrito baby, like, last week.
Current Show: we have two! well, three i guess.. but game of thrones just ended.
we are super obsessed with orphan black. it's about clones. i am so amazed at the actress who has to play, like, 9 different characters. she does a stellar job. if someone told me that it was a show about clones, i would never have started watching it. doesn't sound like my cup of tea.  but marshall made me watch it and i am SO glad! we binge watched all the seasons and are now current. can't wait for the new episode tomorrow! (we watch it on amazon prime.)
the other show we started is unbreakable kimmy schmidt. it's about a girl who was kept captive underground by a cult leader for 15 years and now she's trying to make a life in NYC. it's one of those so-dumb-it's-funny type of shows. if you are looking for some mindless TV to laugh at, check it out! it's on netflix.
Current Want: i just want to bask in the sun and soak up summer. i want to spend quality time with fox and help him learn lots. i want to have fun adventures. so far, that's all happening.. so that's great.
also, i want a warm chocolate chip cookie. i've been craving one for weeks. i guess i better bake a batch or two this weekend!
Current Obsession: reading online reviews. i know, such a dumb thing to be obsessed with. but i can't be stopped! every time i need to make a purchase, i read review after review and get sucked into a review reading vortex. it's the sole reason i haven't made a few necessary purchases for fox. i haven't had adequate time to read seventeen thousand reviews, yet. call me crazy, i won't disagree.
that's all for today! enjoy your weekend! soak up some sun!
Qs~
1. what is your current show? i am always looking for new ones!
2. what is your current want?
xo. janetha g.