hey! of course i meant to get this post up sooner.. and of course i didn't. but now i have some time to do so! better late than never.
i have celebrated mother's day in years past as a "dog mom".. but this past sunday was my first legit mother's day as a mom to a tiny human.
i woke up bright and early around 5 AM to feed fox.. and then went back to bed for a couple hours. when i got up again, i was greeted with a cute card & gift from fox (and marshall.)
i had a tasty breakfast made for me–cheddar eggs, toast, and OJ.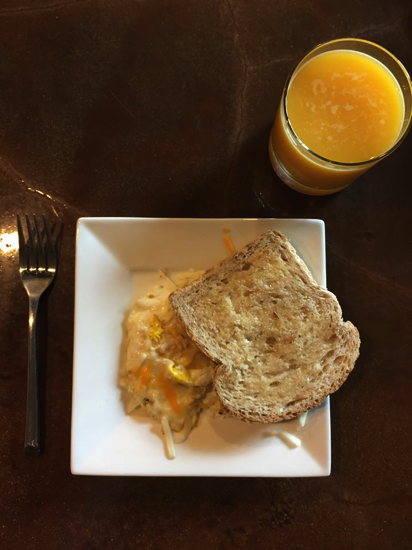 after breakfast we took it easy and hung out around the house for awhile. we played with fox's toys, bounced on the bed, and did a whole lot of nothing. 
when nap time came along, i changed into some gym clothes and did a living room workout. turns out, fox's new play mat doubles perfectly as a gym mat.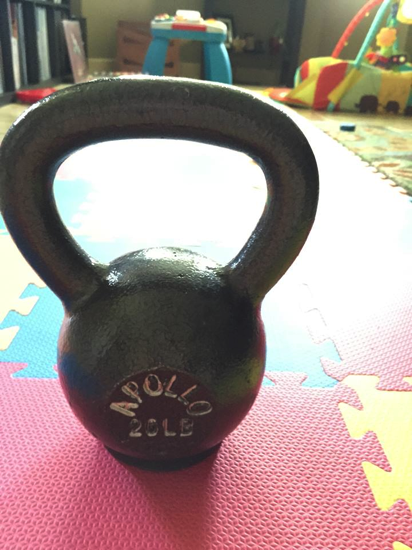 my workout was three separate couplets, each AMRAP for five minutes. 
couplet #1 was 20 squats + 20 kettlebell swings. 
couplet #2 was 20 single leg deadlifts (10 each leg) + 20 tick tocks (10 each side).
couplet #3 was 20 high sumos + 20 jumping jacks.
i managed to get five rounds of each couplet within the allotted five minutes for each one. it was a quick 15 minute workout, but it got the job done.
after that, we headed to the park for a stroll. it was actually a little cold and windy! so we kept it short, headed home, and cuddled in bed. 
i cleaned up and headed out to get a mother's day manicure. i had given up shellac for the longest time, but i decided to get it again so my nails would be polished for blend retreat this weekend.
i got home from the salon and it was time to head up to my parents' to celebrate mother's day with momma b. she wasn't feeling well (sad!) so we snagged her some soda on the way to her house.
dinner was awesome! we had grilled buffalo chicken with bleu cheese, filet mignon with sautéed mushrooms, baked potatoes, and a green salad. hit the spot.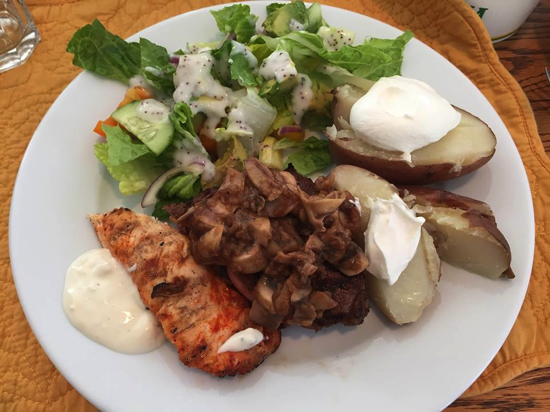 after dinner we gave my mom some gifts and hung out, letting our food digest to make room for dessert!
dessert was strawberry shortcake. one of my favorites! we use angel food cake for ours, i have never had it any other way.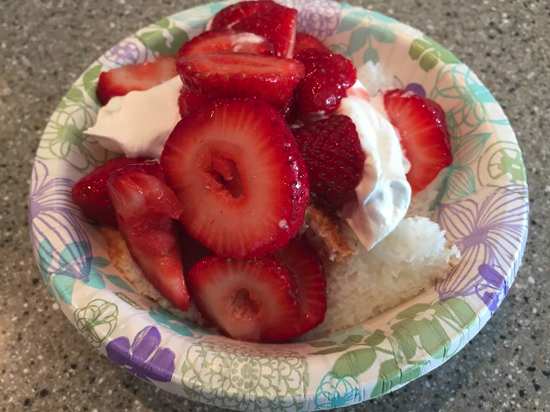 we definitely hung out a little too long and kept fox up past his bedtime.. but it was well worth it! it was a great mother's day celebration. i am so happy this little guy is in my life and i get to be his mom.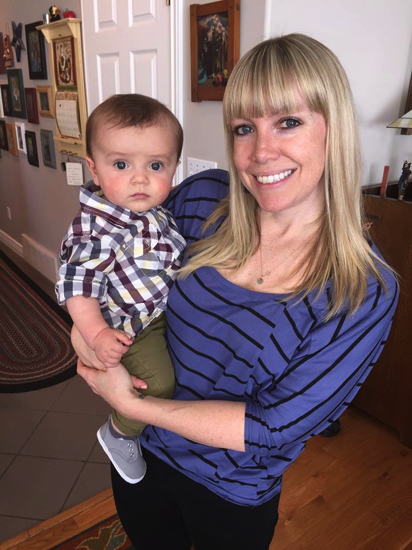 i feel very fortunate to have been able to celebrate with my mom on sunday. i know not everyone is in the same situation and, thinking of how close i am with my mom, it breaks my heart. my mom lost her mom when she was 22. i know that must have been (and still is) so hard for her. this past mother's day really gave me a chance to reflect on how grateful i am for momma b and for the fact that she is just a ten minute drive away.
well.. i will probably be MIA for awhile. blend retreat starts on friday and we have a ton to do tonight and tomorrow in terms of preparation. i am super excited to have a little getaway, though! i haven't been anywhere since fox was born, and i haven't taken time off work since i returned from maternity leave. much needed mini vacation, even though i will be working in a sense!
hope you all have a great rest of your week and a fantastic weekend. 
Qs~
1. strawberry shortcake: what do you use for the "cake" part?
2. where did you go the last time you got out of town?
3. how was your mother's day?
xo. janetha g.