(i just love alliteration.)
one thing i will tell you about breastfeeding (and, yes, i am still planning to do a post dedicated to it!) is that i am CONSTANTLY hungry. like, teenage boy after football practice starving.. at all times. i had heard that would happen, but you don't fully understand it until you are living it.
since my life is go, go, go these days.. i have really fallen into some bad nutritional habits. too much sugar, too many processed and packaged foods, and not nearly enough protein. my food choices have left me sluggish (especially when paired with the whole no sleep thing) and the food i do eat doesn't stick with me long enough before getting super hungry again.
back in the day, i was a smoothie junkie. i usually had one protein shake a day, sometimes two (breakfast and then post-workout.) last weekend, we were cleaning out our garage and marshall pointed out a whole box of protein powder. he's like, "so this has been sitting here for, like, three years, untouched." he was kinda right. it had only been sitting out there ten months.. but the point was made. i haven't been using protein powder at all lately. and i should definitely be getting more protein in my diet each day.
so, this week, i decided to challenge myself to having one protein shake a day. i bought some silk soymilk to pump up the protein content even more.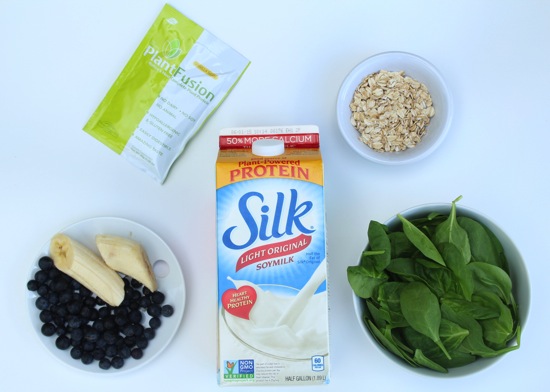 i sometimes feel silly sharing a smoothie recipe, but then i realize i often find myself googling new ideas myself for smoothie recipes.. so i may as well share my current favorite with you!
ingredients:
1 serving vanilla protein powder
2 cups baby spinach
1/2 a medium banana
1/2 cup blueberries
1/4 cup old fashioned oats
5 ice cubes
directions:
blend all the ingredients and enjoy!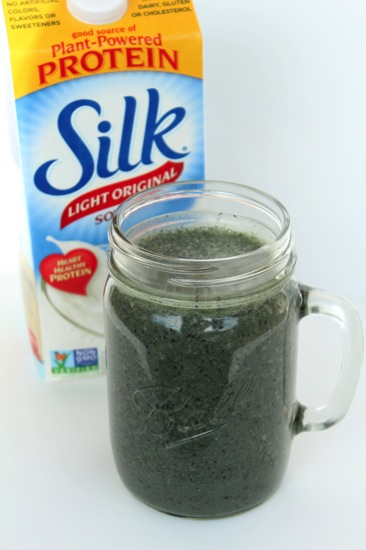 easy as that, right?
fox loves it, too. :)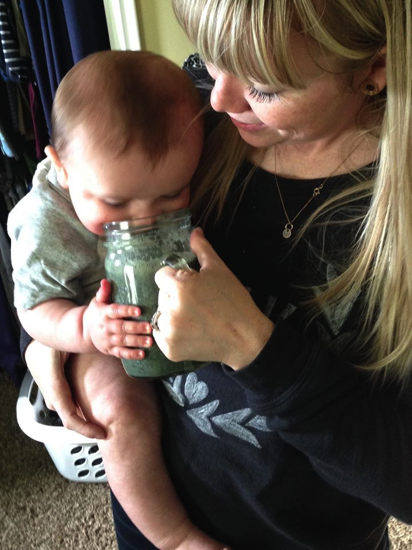 i chose this soymilk because no other dairy-free milk brand contains as much protein. it has 8 grams per serving. when paired with a serving of protein powder, this smoothie packs 30 grams of protein, which is much more than my usual bowl of oatmeal. (however, i did include oatmeal in the smoothie because it promotes lactation. oh, the joys of being a milk-maker.)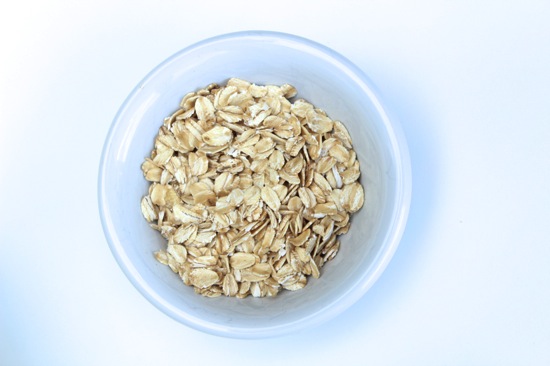 i added spinach because i seriously struggle getting any greens into my life these days.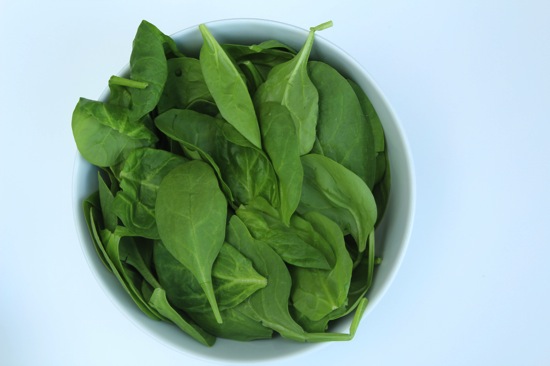 a banana adds potassium and also lends a creamy consistency to the smoothie. blueberries are low on the glycemic index and are high in vitamin C.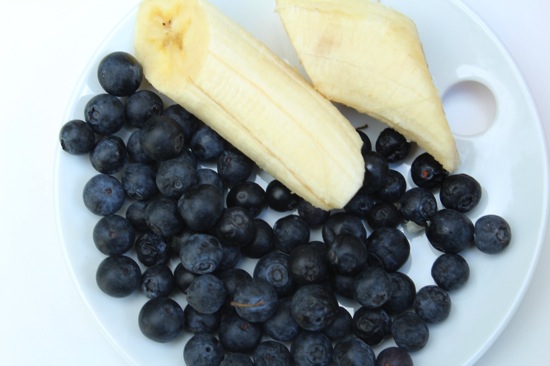 basically, i am trying to get as many nutrients into this shake as i can, since lately i have been grabbing a chocolate chip cookie for my drive to work.. and that just isn't cutting it. (and, yes, i regularly have been eating one or two chocolate chip cookies on the way to work.. and they aren't even lactation cookies. i am dumb.)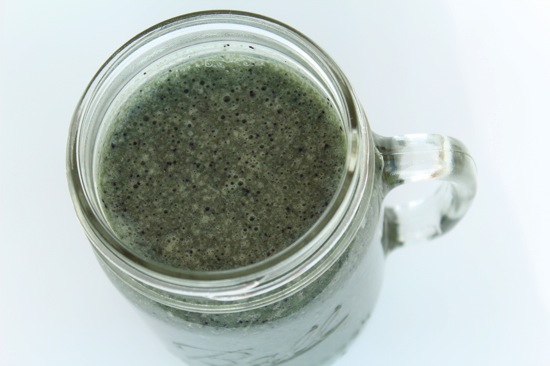 i know soymilk has kind of fallen by the wayside thanks to other types of milk (almond, hemp, coconut) but i really do enjoy the flavor of soymilk, especially the vanilla variety. it is great in a smoothie or (my favorite) over a bowl of cereal. plus, it has no cholesterol, saturated fat, artificial flavors, colors, or preservatives. i am trying to be more mindful of my nutrition after seriously slacking off.. and so i feel great knowing silk soymilk is good for me.
silk is offering a coupon to everyone right now as a part of their "fall back in love with soy" campaign. to get your hands on one, head to their website!
in other news, it's friday! hooray! you know i live for my weekends. we have a family birthday party, a park date, and a few other fun things planned. i hope you enjoy yours, whatever you end up doing.
Qs~
1. how much protein do you aim for each day?
2. what's your favorite smoothie "recipe"?
xo. janetha g.
This conversation is sponsored by Silk. The opinions and text are all mine.