hey! happy friday!
i am so excited to share this recipe & giveaway with you today, so let's just cut to the chase. yes—i liked this product so much that i don't even want to ramble about anything else. that's when you know it's a good one.
as you may know, i have worked with general mills a bit in the past. they contacted me about a unique product: pasta made out of lentils.. and nothing else. what?!
i was intrigued by this and so when the package showed up on my door yesterday, i used it immediately. like, within 20 minutes of bringing the box in from my doorstep! it just worked out wonderfully that we were planning to have pasta last night. it's like it was fate.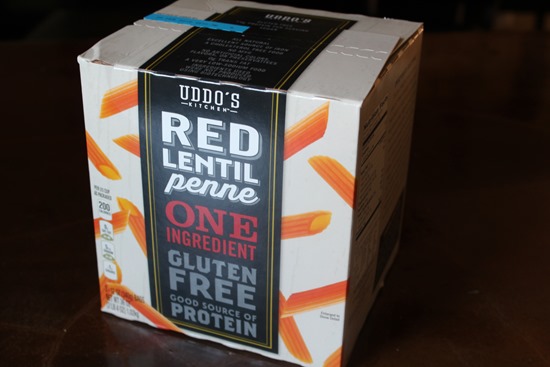 uddo's kitchen red lentil penne has only one ingredient. one. and, duh, it's red lentils.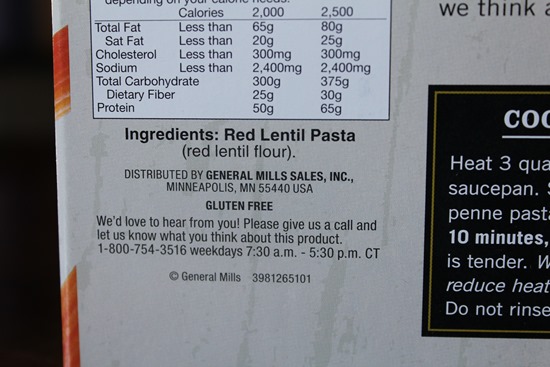 this means the pasta is packed with protein (14 grams per serving!) and it is gluten free. it's also non-GMO and a good source of iron.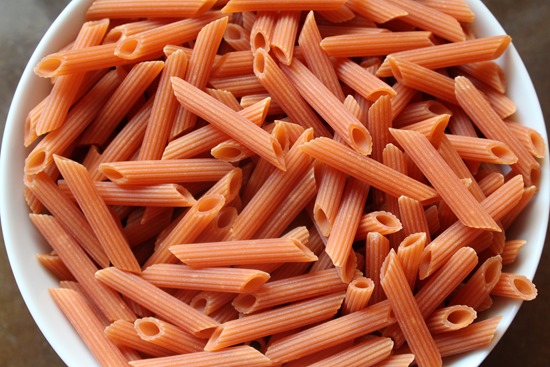 penne is one of my favorite noodle shapes, so i was excited about trying this pasta. i love the way the middle of the noodles fill up with sauce. pasta is a great dish to make because it's so versatile. the one i made last night was full of tasty ingredients!
i used fresh mushrooms and spinach along with some italian chicken sausage.
i cheated a little bit on the sauce and used a jarred one, but i fancied it up with a few other ingredients.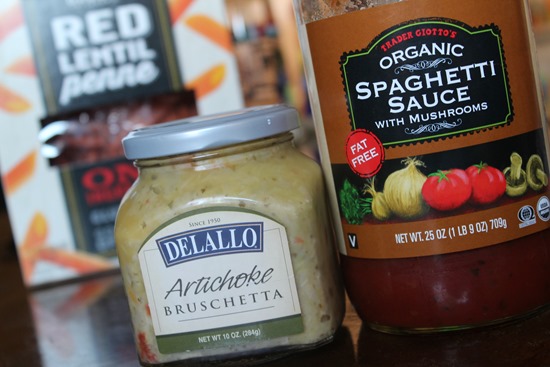 this meal came together super quick! the penne takes about ten minutes to cook, and i was able to throw together the other ingredients in a saucepan while the noodles were cooking.
 
i baked a loaf of (frozen) garlic bread in the meantime, and the whole meal came together in just twenty minutes!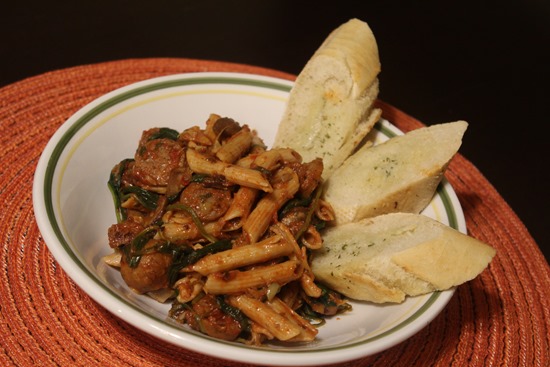 red lentil penne with sausage, spinach & mushroom.
serves four
ingredients:
8 ounces (225 grams) uddo's kitchen red lentil penne
1 TB olive oil
one package (of five) cooked & diced italian chicken sausages (or other protein add-in of choice.. 1 lb of grilled chicken or ground beef would be great.. or you could leave it out completely because the penne is already so protein-packed!)
6 oz sliced mushrooms
4 cups baby spinach
1 clove/2 tsp minced garlic
2 tsp dried oregano
2 tsp dried basil
2 cups marinara sauce
1/2 cup artichoke tapenade (or you could sub in jarred quartered artichoke hearts)
salt & pepper
directions:
cook pasta according to package directions.
in a large saucepan, heat the olive oil over medium heat. add sausages (or whatever you are using) and brown just a bit.
add mushrooms and saute until they are soft.
add spinach and saute until it is wilted.
stir in garlic, oregano, basil, marinara, and artichoke tapenade. warm through.
stir in pasta and warm through. season with salt & pepper according to taste.
enjoy!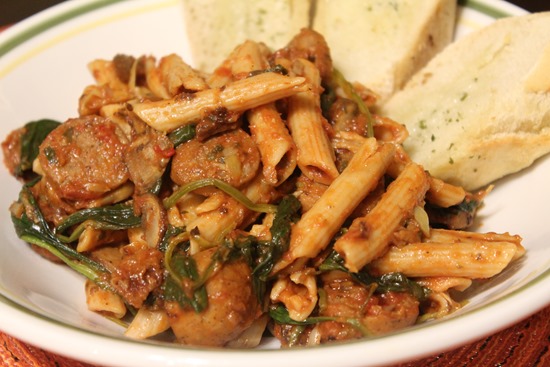 so, marshall wasn't quite home from work when i was making this dish. he knew we were having penne, but he didn't know i had received the red lentil penne. i decided to not mention it to see if he noticed a difference.
as he was eating, he said it was really good. i asked if he noticed anything about the pasta. he ate a few pieces of it solo and tried to determine if there was anything different. he simply stated that it was really good penne. i revealed to him that it was actually made of lentils, and he couldn't believe it!
it really is tasty pasta. the texture is a little more dense than regular pasta, and the flavor is great. we both couldn't believe that it is made from red lentils and nothing else. the delicious flavor paired with the nutritional profile basically make it the best pasta on the planet. for real.
i said before that this penne is gluten free. i am not personally gluten free, but i have tried gluten free pasta before and i was not a fan of the weird texture. so if you have a gluten free diet, you need to RUN to the store and get this. you will love it.
oh, you might wonder what store to run to. uddo's kitchen red lentil pasta is available nationwide at sam's club and you can also find it at costco in the midwest.
or you can try your luck and enter my giveaway to win two CASES of this delicious stuff. yep, one lucky winner will receive six boxes of uddo's kitchen red lentil penne!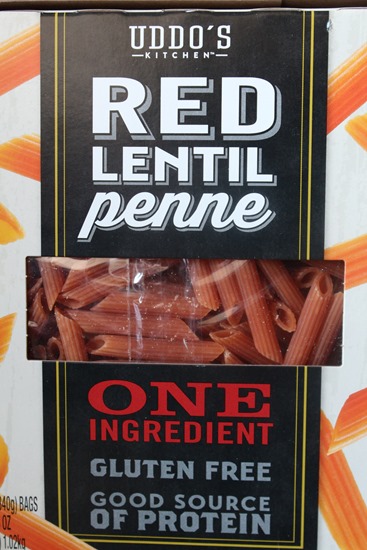 enter using the rafflecopter widget below. the giveaway will run for a week!
i am so thrilled to have discovered this delicious new-to-me pasta! since we loved it more than regular penne, we will be using it in all our penne dishes from here on out.
have a great weekend!
xo. janetha g.
this post is sponsored by uddo's kitchen. all opinions are my own.