hey! how has it been a whole week since i last posted?! i kept meaning to get on here and blog, but the days quickly filled up with life and living.. and, well, now it's friday!
i am definitely a bad blogger these days, but i am focusing on being an awesome mom, wife, friend, daughter, and employee.. so there's that. while i haven't taken many photos this past week, i did take some.. so i thought i would do a little week in review and mention the highlights of each day!
saturday.
it was super sunny and nice last saturday! the highlight was heading to the park with jessica & her little girl for some strolling and swing action.
it was fox's first time in a swing and he LOVED it!
sunday.
the swing was so fun on saturday that we had to find another one closer to home on sunday. marshall, fox, and i found some bucket seat swings near our house and played at the park for awhile. he also went down the slide a couple times, but wasn't too sure about that.
sunday evening we had a barbecue at my parents' place with the whole family minus the california dwellers. i was in charge of dessert and brought all the stuff for banana splits! of course, i didn't take any photos. bad blogger at your service.
monday.
monday was actually pretty rough because marshall had to unexpectedly work (he usually stays home with fox on monday) so i had fox in all my meetings! he did great and was very well behaved. but it was a typical monday.. busy and boring.
after work i actually got a lot done. for some reason when marshall is working late i feel bad sitting around… so i made dinner (this cuban dish.. can't get enough of it!), folded all the laundry while fox played in his play pen…
took fox for a walk at the park…
and did a little kettlebell workout in my bedroom.
tuesday.
i have zero recollection of what happened on tuesday. sleep deprivation is doing a number on my memory and i only have one photo on my camera roll from the day… so here's that.
that's fox in his crib. we are trying to get him to sleep in there. it's… a process. but right now we are taking turns camping out in his room and coaching him to sleep. we haven't been able to fully implement the sleep plan we have because he is just so terrified of the crib. once he is more used to it, we will buckle down and do the plan as written. guys, put your baby in the crib sooner rather than later!! this transition SUCKS!!
wednesday.
fox had a baby date on wednesday! i left work for an hour and headed to story time at the library and met jessica, sarah, and their babes. we all pretended to be stay at home moms. it was great.
i finally made it to the gym for the first time in, oh, forever! marshall was off work early, so he hung out with fox and i went to GPP. oh, man, i am really feeling the afterburn of the workout. especially in my butt! i guess that's what 99 walking lunges will do to you.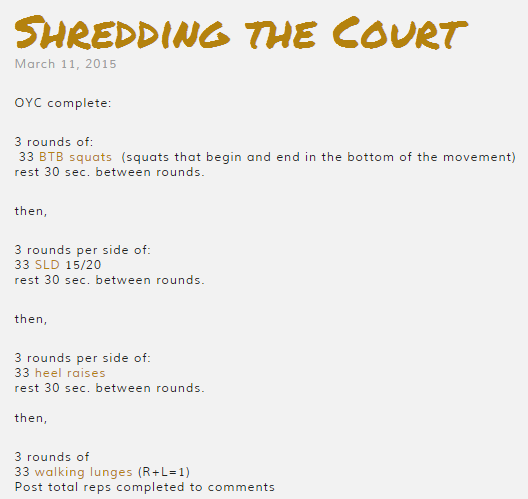 thursday.
yesterday was my first work day of the week without fox, so i missed him.. but i got a ton done. after work i hurried home so i could see him. we headed to target to get a bunch of things for his babysitting bag. he was a great little shopper!
and that brings us to today! today was fox's first day of going to a babysitter while marshall and i work—sigh. sad stuff. BUT he is in great hands. my mom has him on fridays and he will be with an awesome nanny on the days he isn't home with marshall. i know fox will have so much fun while i am working away.
i received a plethora of photos of my little guy while i was working.. he definitely had fun!
this weekend is jam packed of more fun-doing and busy-ness. my sister & her family are in town from california for a funeral (that's my cali niece in the photo above), which is sad, but it means i get to see them for a hot minute. i am also heading to the st. patrick's day parade with jessica tomorrow. it should be a nice weekend!
i hope to have a little more spare time to pop in more often. thanks for sticking around and reading my rambles when i have a chance to post them!
Qs~
1. what was your most recent workout?
2. what's your favorite day of the week?
xo. janetha g.