when i was pregnant, if you told me the hardest part about raising a baby was getting him to sleep, i wouldn't have believed you. surely things like properly feeding him and teaching him important life skills would be much more difficult, right?
wrong.
sleep is, by far, the hardest thing marshall and i are dealing with as new parents. so many people act like it's no big deal. your baby yawns, you lay him in his crib, and he drifts off to sleep.
hahahaha. that's funny.
whoever decided "i slept like a baby" was a good phrase clearly hadn't gone through the trials of getting a baby to sleep.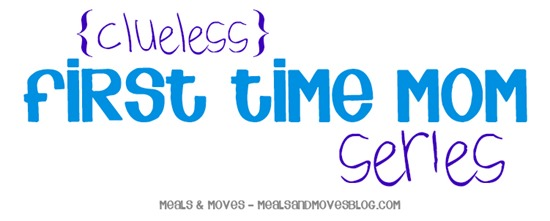 i know there are lots of babies that are GREAT sleepers. i don't have one of those. and the more i poke around the internet and talk to other moms, the more i realize that it's a common issue for several babies. it's a full time job to get our little man to take a nap and, while he goes down great at bedtime, getting him to stay asleep is another story.
we struggle.
fox has been reliant on several sleep crutches since he was itty bitty. we swaddle him. he loves white noise. his binky is his BFF. he likes to be angled in his rock'n'play and hates his crib. although there are some crutches that we didn't use—the swing (he hates it), nursing him to nap (he's on an eat, play, sleep routine), and co-sleeping are a few we just didn't end up needing or wanting to do.
looking back, we probably shouldn't have used all these sleep crutches to begin with, but you gotta do what you gotta do when you gotta do it. so we did. maybe on our next baby we will try a different approach. or maybe not. who knows. not me.
i wish i had known more about babies and sleeping and all that jazz before hopping into this parenting gig, but i didn't. so i have just played it by ear. i have read lots of books along the way and have taken bits and pieces from each, trying to see what will work for us.
so.. anyway.. when fox was a newborn he slept great. duh, that's basically all newborns do. smell good and sleep. he would sleep anywhere! we preferred him taking naps on our chest because, well, they will only do that for so long.
how i wish fox would nap on my chest now. those naps were the best ever. and i don't think letting your baby nap on your chest will lead to him ONLY being able to sleep on you/near you… simply because i am living proof that it does not. so mamas, cuddle up with your newborn and take that nap.
we chose to have fox sleep in the rock'n'play/bassinet in our room from day 1. it was better for us to have him in our room, since we had to stick our hand in front of his face approximately 17 times an hour during the night to make sure he was still breathing. ;)
at about 6 weeks, fox decided to start sleeping through the night. and by that i mean he went to sleep at 9pm and woke up at 5am.. that's a pretty solid chunk for a little baby! i had to go back to work at 6 weeks, so i was loving this new habit of his. it was great.
eventually we moved him into his own room, and even into his crib! he was still swaddled at night and slept great in his crib.

around 12 weeks, his sleep habits began to go downhill. it's all kind of a blur.. but in a nutshell, he started waking up multiple times a night and getting him to take a nap was always a battle. rocking, shushing, soothing, trying over and over to get him to just GTFTS.
we resorted back to the rock'n'play, and things got slightly better for about a week, but they were still rough.
all of this this got worse as time went on, and i figured it was that 4 month sleep regression i had heard so much about. we powered through it, knowing it would pass.
until it didn't.
he is actually still in the rock'n'play and will soon outgrow it when he is able to get up and move around better.
last night, we tried the crib again.. and he was up every 20 minutes.
we are screwed.
fox is six months. we are still having a hard time with sleep. he wakes up crying a lot in the night. sometimes he just screams his little head off. or, i guess his big head.. since it's in the 90th percentile. ;)
he wakes up anywhere from 2 to 6 times a night, and even after being nursed or bottle fed, he won't go right back down like he used to. naps are an even bigger struggle. he is used to taking a morning nap, an early afternoon nap, and a later afternoon cat nap. but lately he has been skipping one or two naps, which leads to a cranky baby, which leads to horrible night sleep. it a vicious cycle, i tell ya!
we have tried several ways to get him to sleep. i read a lot of books. there are a lot of methods out there. we tried cry it out. it didn't work for him. he didn't cry it out.. he just cried. harder and harder and harder. it's not for us. we tried the longer and longer method. it didn't work for fox. anything we tried failed miserably.
since things don't seem to be getting better, and since i am super nervous about having to leave him with a sitter soon with such bad nap issues, i have decided to hire a sleep coach!

tracy spackman of quiet nights sleep coaching services is a renowned certified gentle sleep coach. she has been coaching for over three years and has helped over FIVE HUNDRED families get better sleep. she creates sleep coaching plans for babies, toddlers, and preschoolers. she recommends not to start a coaching plan until your baby is six months, but will start as early as 18 weeks if you are desperate.
did you notice the word "gentle" in there? that is what made this plan so appealing to us. we know that fox is high alert, very high maintenance, hates to be left alone, and does not easily calm down nor easily fall asleep. we needed a gentle approach to help our little guy. sleep coaching is different than sleep training. you coach your baby gently to learn to sleep through the night.
tracy's plans are developmentally appropriate for the younger baby. she has in-depth knowledge of the delicate nature of infants and how to consider all elements of their well-being.
the most appealing thing to me is that the plan we were given is SPECIFIC to fox. it's no secret that no two babies are the same. it's so hard to expect the advice from sleep books to work because those are so general and there really is not a "one plan fits all" for babies. it's such an individual, case-by-case thing and a personalized plan is exactly what fox requires to get better sleep.
tracy offers a free 15 minute consultation to anyone interested in her services. i strongly urge you to give her a call at 602-524-7610 if you are trying to figure out how to get your baby to sleep!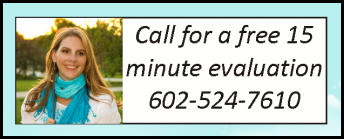 in that short, free 15 minute call, she can give you several ideas and recommendations on how to get quiet nights. here are some key points you may not have already known:
important information regarding babies & sleep
babies need to be watched closely and you have to HELP them sleep. unfortunately they don't come with those skills built in. ;) sleep cues are important to learn and recognize, and tracy will help you figure out how to do this.
most babies need to have 12 hours of sleep and 12 hours of daytime (with the amount of day sleep noted in the next bullet) so that means if they wake up at 6:30 am, their bedtime should be around 6:30pm.
babies need to have three sleep cycles (a sleep cycle is 45 minutes) plus one cat nap (anything less than 45 minutes) each day.
typical wake time for a six month old is around two hours. anything more than this will lead to baby being overtired, which isn't fun for anyone.
it is crucial to watch for early sleep cues and put your baby down before it gets to the late cues (yawning, rubbing eyes).. if you wait too long, babies get a cortisol rush (a burst of energy) and putting them to sleep during that is damn near impossible! if it gets that far, it's best to wait for the rush to pass. tracy can explain to you how to get through the cortisol rush and achieve peaceful sleep.
you want to make sure your baby has a consistent environment with no distractions. when they wake at night, they should wake to the same exact environment they fell asleep to. ie: lights off, white noise.
sleep crutches are fine to use during naps, but it is best to remove those crutches for night time sleep so your baby can learn to self-soothe and sleep without them.
sleep begets sleep—the better daytime sleep your baby gets, the better night time sleep will be.
when you hire tracy, you fill out an extensive history for your child. seriously, nothing gets left out of this history. she likes to know EXACTLY what your child is like. once the history has been filled out, tracy spends 60-90 minutes on the phone detailing the best plan and schedule, tailored specifically to your family and baby's needs.
we just got our tailored plan and i cannot wait to get started! i will check back in once we have gone through the plan and i will let you all know how fox is sleeping when all is said and done.
in the meantime, i suggest you guys join her facebook group, sleep sisters-get quiet nights. it is such a valuable resource! it is a huge community of mothers with sleep issues, asking questions and supporting each other. click below to join.

tracy also has an AWESOME blog where she tackles several of the hot items regarding babies and sleep. she answers key questions in very well written, informative blog posts. some really great ones to check out — breaking the swaddle, alternatives to cry it out, night weaning, and improving naps.
speaking of questions, tracy has been kind enough to allow me to open this blog post up for any questions you may have regarding your baby and sleep. i know i have several mommas reading my blog, and you must have questions.. so, please, fire away!
no question from me.. i just want to know what questions YOU have for tracy!
xo. janetha g.