oh.. sleep. i kinda forgot what it's like to sleep for more than a few hours at a time. when i was pregnant, so many people told me to get my sleep now, because when the baby comes.. you won't get to sleep.
they were right.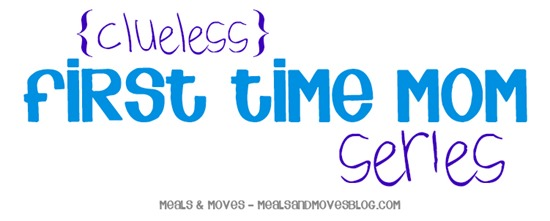 getting fox to sleep has been a really hard thing for us ever since he was about 12 weeks. he is reliant on lots of crutches… especially being swaddled.

this boy loves to be swaddled! he has been since day 1. oh, man, he was so teeny tiny!
fox is now six months (tomorrow!) and is growing like a weed. he is growing out of his rock'n'play and will soon need to be in his crib.. but when we have tried putting him in his wide open crib, he hates life unless he is swaddled! he's outgrown his swaddle sacks and we are now just using swaddle blankets to keep those arms down. he's sitting up and is getting more and more wiggly.  i am afraid that the swaddling is going to have to come to an end soon.. and i couldn't be more nervous about it.
yes, my baby's need to be swaddled is giving me major anxiety. we have tried to get him to sleep at night and nap during the day without being swaddled, but his startle reflex is still so strong that he wakes himself up (or rips his binky out with his flailing arms!) he will only sleep 30-60 minutes at a time without the swaddle.
i have a full post coming up this month that is allllll about fox's sleep habits (or lack thereof). it's going to be a long post and i am working on it.. slowly but surely i will get it published. but today, i have an awesome giveaway lined up.
i know i am not the only mom out there that is dealing with a baby who hates sleep, which is why i got really excited to share this post with you mamas.
when i have posted about sleep issues in the past, a few readers suggested i try baby merlin's magical sleep suit.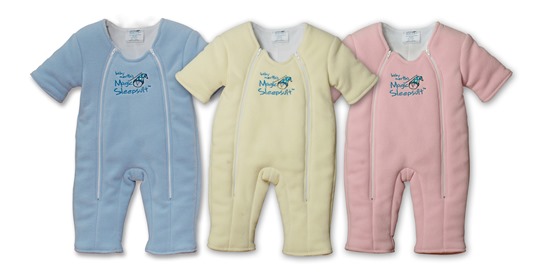 i have to thank those of you who gave me this tip, because i really am hopeful it's just what fox needs to break his swaddle habit.
baby merlin's magical sleep suit is a family owned and operated company. the suit was designed by maureen, a pediatric physical therapist who is a mother of four. the invention of the suit came about when she wished to get her first baby to sleep longer and better.
i have to say that the company is awesome. i spoke with a representative on the phone for about ten minutes. we discussed fox's sleep habits, his size and weight, his environment, and other factors that would play into if the suit was right for him. once it was decided it would be, she helped me determine the size of suit and also choose between cotton or fleece. we went with cotton since it's pretty warm here in utah these days.
the concept of the sleep suit is pretty cool. the suit is made with a weighted fabric. the weight of the fabric kind of acts like a hand gently placed on your baby. it calms the twitches and involuntary movements that can wake a baby prematurely. it allows babies to sleep better for longer periods of time.
the suit is warm enough that you don't need to use any blankets with the suit, but you can have your baby wear PJs or a onesie under the suit. there are two sizes, small and large, and the weight range is from 12-21 lbs.
it is designed to flawlessly transition out of the swaddle. the suit is designed for back sleeping, so if your baby is a stomach sleeper or rolling around, it's not for you. fox is not rolling from back to tummy yet, so it's the perfect time for us to use it.
you can read more about the suit on the website's very informative FAQ page.
marshall opened the sleep suit when it came in the mail, and he had it laid out ready to go before i even got home. clearly he was excited to try it out!

the small fit fox perfectly. it's made for babies 12-18 lbs and he is 16 lbs right now. he is really short, too, so i think this should fit for awhile, even though it says 3-6 months. the 6-9 month one is recommended for babies 18-21 lbs. he thinks it's pretty comfy!
on the first night using the suit, we put fox in his crib at first. i headed to the store and got a text from marshall, letting me know that he woke up about 45 minutes in. i think we were a little too ambitious thinking he would be okay in the crib, haha. but he moved him to his rock'n'play where he went right back to sleep—no swaddle.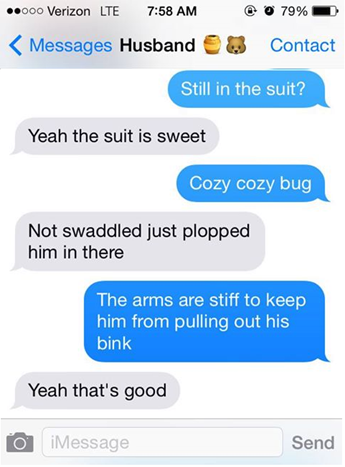 that night went just like his swaddled nights went. (he wakes up a couple times in the night to eat, and at least once to shout.) i was astonished that he wasn't up every 30-60 minutes like he is when his arms aren't swaddled.
the second night, fox went down without a problem and slept soundly for five hours. marshall said, "you know, i think there's something to this suit!" i agreed.
i definitely KNOW there is something to this suit. sure, his sleep issues aren't solved.. but he is able to sleep for as long as he was sleeping WITH the swaddle, but he doesn't have to be swaddled. i consider that a HUGE step in the right direction! he is learning to sleep without his arms swaddled tightly against him. i am confident the sleep suit is going to help with some of his sleep issues.
now that you know all about baby merlin's magical sleep suit, you may be interested in getting your hands on one for your baby. or for a relative's baby. or a friend's baby. it's giveaway time! there are five ways to enter and the giveaway is running until next friday.
if you want to get in touch or follow baby merlin's magical sleep suit, check out their pages! they post awesome info about helping your baby sleep.
good luck to you all, both on this giveaway AND on getting your little one to snooze!
xo. janetha g.
i received a sleep suit free of charge. the company is providing the giveaway prize. i was not compensated monetarily for this post. all opinions are my own.