can't resist a survey, right? thanks to carly and christina for supplying this one!
(1) What is your current health-related goal?
i am trying to get to the gym (or at least get in a workout at home) three times a week.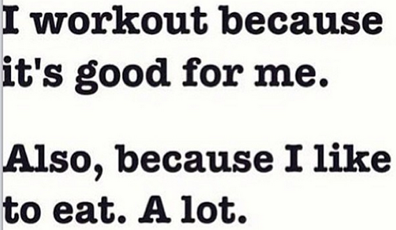 i am also trying to drink a gallon of water a day and cut back on sugar.
(2) What is your biggest irrational fear?
i have two. one is being buried alive. can you imagine?! the other is putting my hand down the garbage disposal while it is running. i always hate having to put my hand in there to fish something out. major anxiety.
(3) Do you enjoy wrapping presents?
not especially. gift bags are the way to go! plus, when you get a gift in a gift bag, you can reuse it. not the case with wrapping paper.
(4) What is your favorite cross-training activity?
anything at GPP! i would say my favorite movements are power cleans (they hit so many different muscles and also help increase your power and endurance.) don't pay attention to my game face. haha.
i am also a huge fan of kettlebell swings (or anything using kettlebells, like this workout!)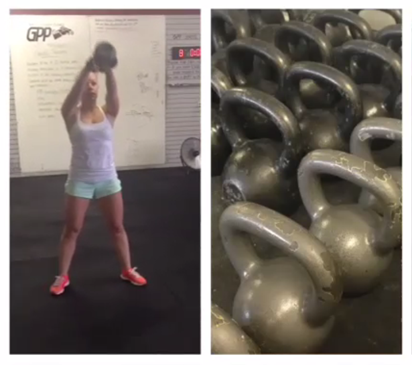 (5) If I came to visit you, what would we do?
salt lake city is pretty fun! it's got great outdoorsy things to do. if it was summertime, we would go hiking. if it was winter, we could go snowboarding.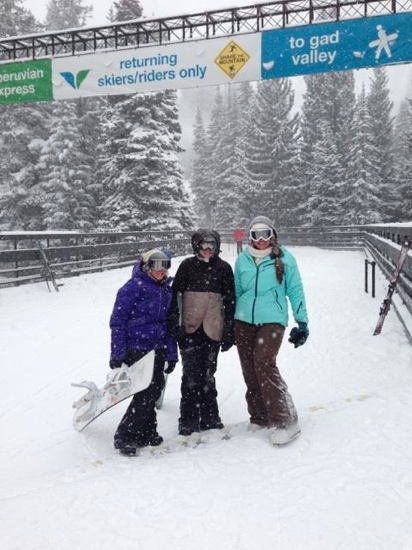 and, of course, we would eat alllll the food. mainly brunch. SLC has awesome brunch spots!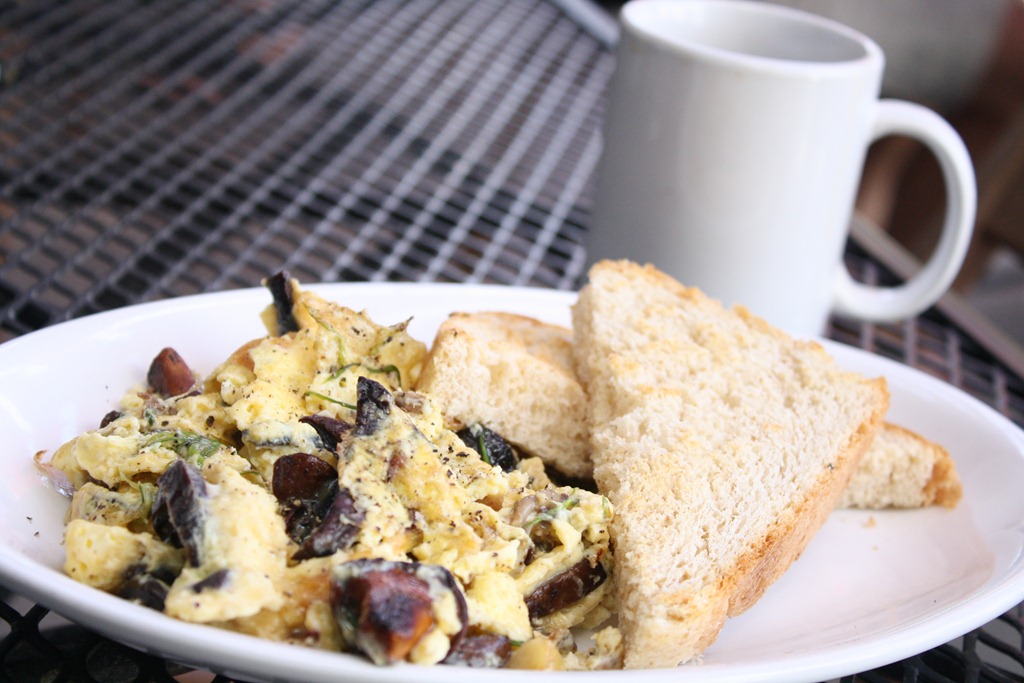 (6) 2 weeks off and plane tickets anywhere… Where to?
yes, please! is someone going to watch fox? haha.. that is what's holding us back from a vacation at the moment, i couldn't bear leaving my little dude yet. but since we are playing make believe…
i want to go on a tour of the mediterranean! somewhere i've always wanted to visit. one day!
(7) What's the most embarrassing thing to happen to you during a run or a race?
haha, i don't think i have run enough races for something embarrassing to happen! skip!
(8) 3 best days of your life?
easy! #1 was fox's birthday.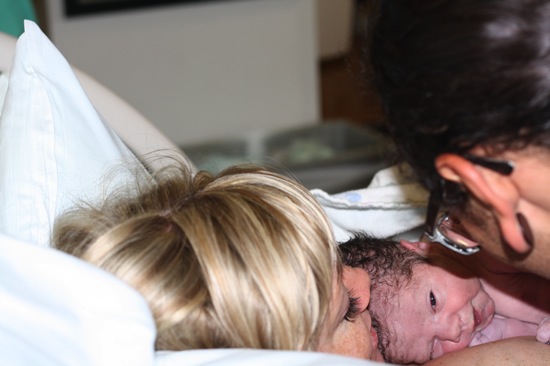 #2 was when i finally went on my first date with marshall, after having a crush on him for so long. i know most people say their wedding day, and yeah, that was amazing! but there's nothing quite like that first date with the man you end up marrying. two close seconds were the night we became boyfriend & girlfriend (photo below) and then the night we first said "i love you".
#3 when my mom got her heart fixed and all was right in the world.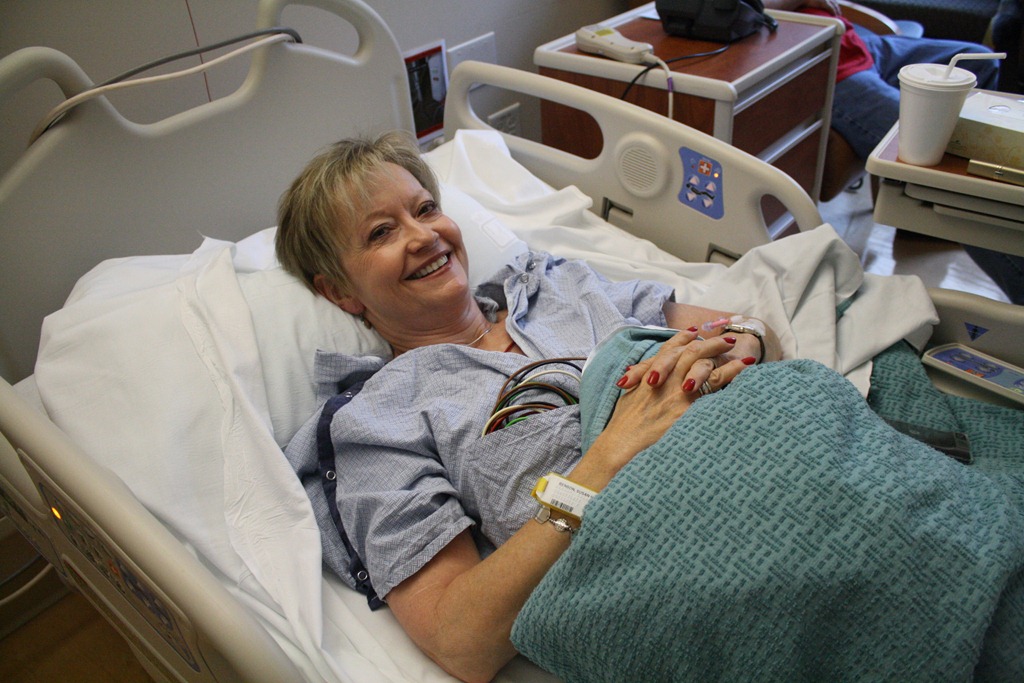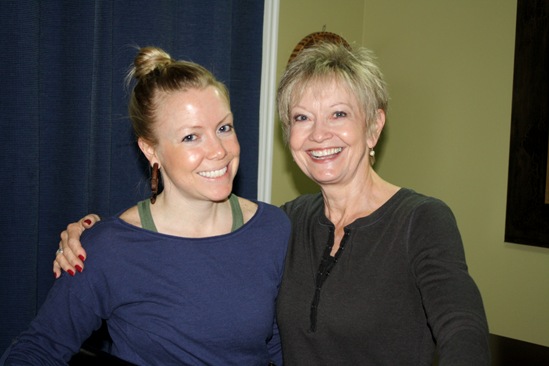 (9) You MUST eat a fast food meal… Which restaurant do you choose and what is your order?
i think it's dumb that this survey author capitalized MUST like eating fast food is such an unholy sin. fast food isn't that bad. in fact.. i have a few things i would choose, so let me rattle them off!
taco time crisp chicken burrito & crisp bean burrito with a side of sour cream. something i lived on in my 20s and again when i was pregnant.
five guys burger with onions, mushrooms,  tomato, lettuce, ketchup, mayo, mustard, and pickles and an order of fries. although my brother just clued me in that their cajun fries are amazing, so i will be trying those next time i go. we love five guys! i even have the app on my phone for easy ordering.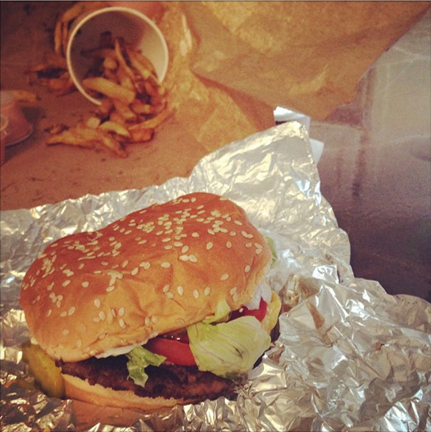 wendy's chicken nuggets with honey mustard for dipping, fries, and a frosty.
(10) Have you ever met a celebrity?
guys, i met jonathan taylor thomas when i was, like, 11. be jealous. i sure wish i knew where the photo was so i could show you all!
(11) Share a photo of yourself not wearing workout clothes:
funny.. i just looked at my camera roll and there are literally no photos of me unless it was a selfie with fox/just my face. the first one i came to where you could even see my clothes was this one of his newborn shoot! it'll do. omg he was so liiiitttttle!!! squeal.
(12) If you could choose a "do-over" career, what would it be?
stay at home mom. haha. sigh…
(13) If you won an Olympic Gold Medal, how do you think you'd react?
weird question. i'm sure some tears would come to my eyes. i mean i guess i would be pretty jazzed.
(14) What did you want for Christmas?
that's so far away! i want a full night of sleep. hopefully by then that will be happening!
oh, i just realized that said what "did" you want for christmas. my answer stays the same. it was on the top of my list. i didn't get it.
(15) What skill do you lack?
there are so many! i suck suck suck at sports (which is why i probably won't be getting an olympic gold medal, ever.) i am also a horrible liar, and have a hard time NOT speaking my mind.. bluntly.. and sometimes that gets me into trouble. oh, and i am bad at vacuuming. i don't even know how to work the vacuum. that's marshall's gig.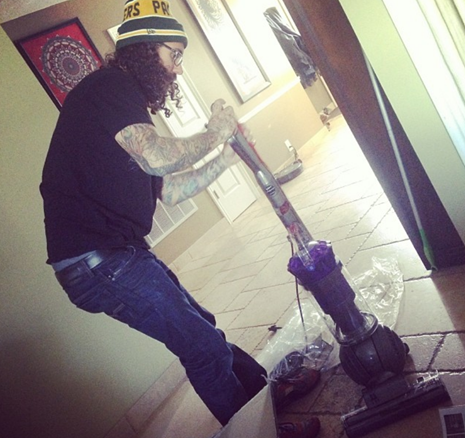 this was fun! and hooray for the weekend! i hope you soak it in and live it up!
Qs~
1. if i came to visit you, what would we do?
2. what is your "do over" career?
xo. janetha g.