hi! happy last monday of the year. did you all have a fun christmas? i decided to pop in and post about my holiday because i want to be able to remember it in years to come, and my brain struggles to do that whole remembering thing these days. ;)
christmas and the events leading up to it were WAY more fun this year thanks to fox. it will be even better when he is old enough to understand it all… but that can wait. he doesn't need to be that big quite yet.
my sister and her family were in town from san diego–they come every third christmas. the festivities started well before christmas–we had to pack it all in!  
last monday my parents took all the grandkids to see the lights at the zoo, and my siblings and our spouses got together for games. fox and his cousin, nora, stuck with us because they are still too little to enjoy the zoo lights.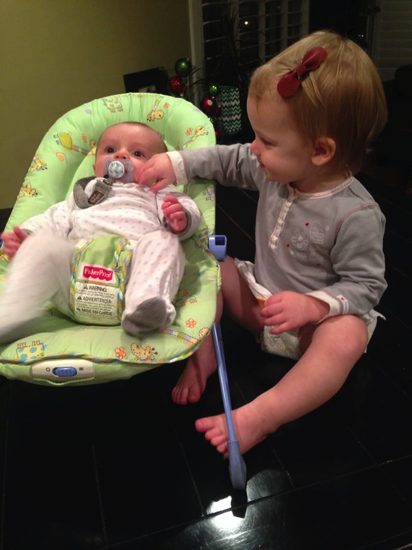 i failed at photos, but we played apples to apples and then a rousing few rounds of taboo–which was an edition from the 80s. pretty sweet when one of the words we had to guess was fax machine. i had never played taboo, but it has turned out to be one of my favorite games! it's fun!
tuesday my sis and fam went skiing. since that doesn't really work very well with A-my job and B-breastfeeding, fox and i just met them up at the resort for lunch. it was so fun to get up in the mountains again, even if i wasn't snowboarding. it brought back a lot of great memories of my decade spent up at brighton. it will be awesome when i can teach fox how to ski/snowboard one day! he did enjoy getting out in the fresh mountain air. he loves it outside!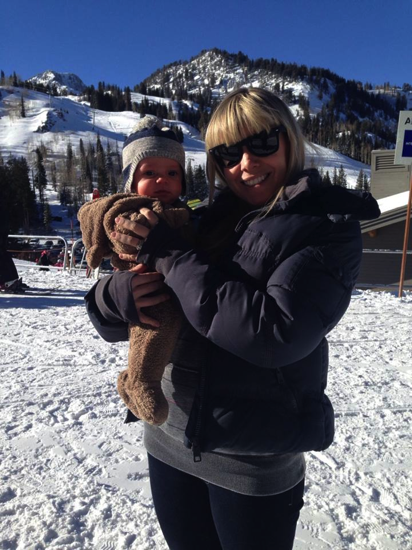 that night my mom and sisters and i went shopping for a needy family–a tradition we have every year. it's nice that we are fortunate enough to be able to do this. i definitely want to pass this tradition on to fox and any other kiddos we have in the future.
wednesday was christmas eve and, boohoo, marshall had to work. he got done around 1 o'clock and we headed out to gardner village to choose fox his first ornament for the christmas tree. he had fun looking at all the colorful ornaments and christmas decoration.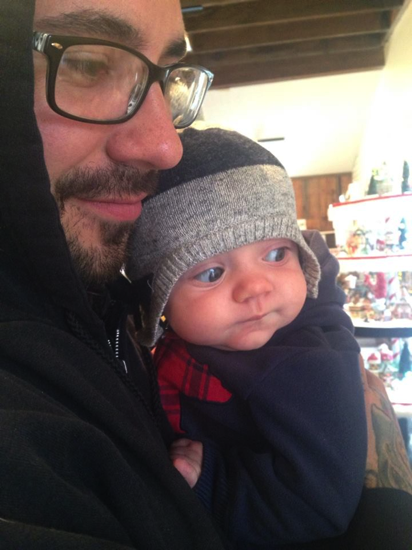 i had to break it to him that he would never find any novelty items with his name on them. it's okay, i never did, either.. and i survived!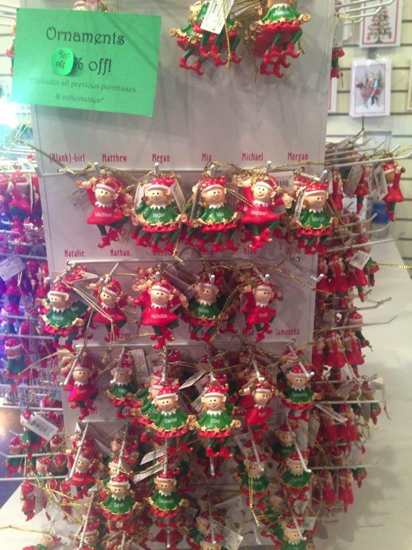 we picked out a cute little mouse that had 2014 on it.. but, of course, i didn't take a photo and i already took my tree down and christmas is stored away for next year. i didn't waste any time with my days off over the long weekend, haha.
after the ornament adventure, fox and i went to my sister's to decorate cookies for santa with all my nieces and nephews.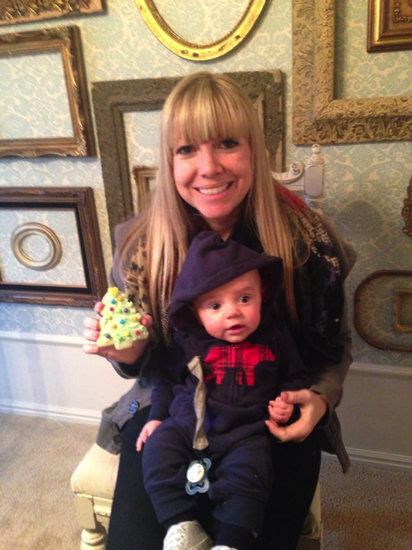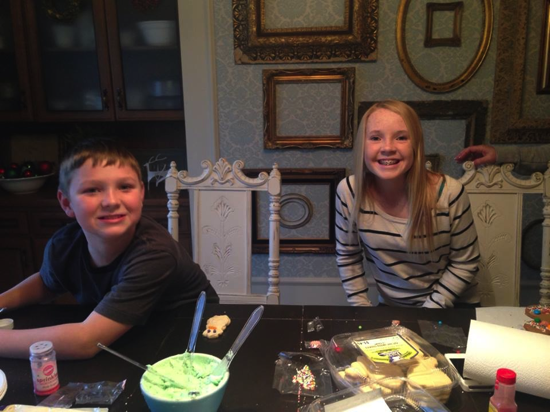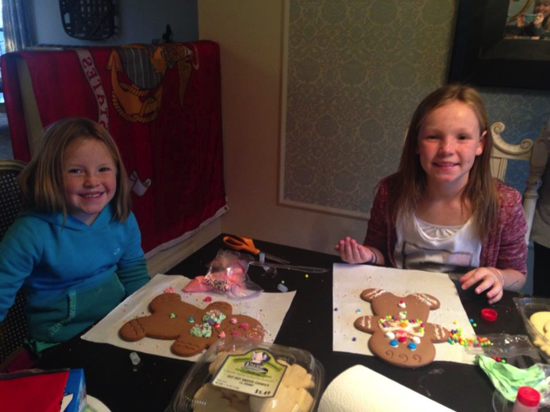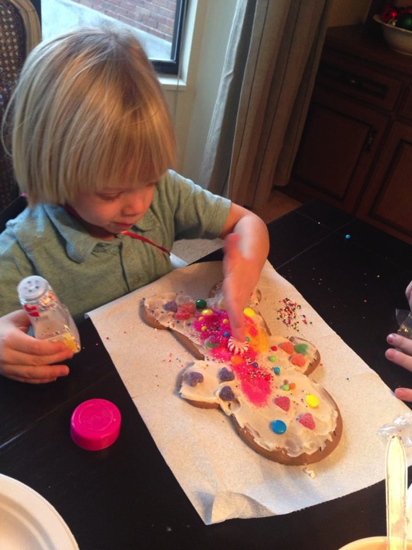 fox's cousins from cali LOVE him and it was so fun they were able to spend so much time with him!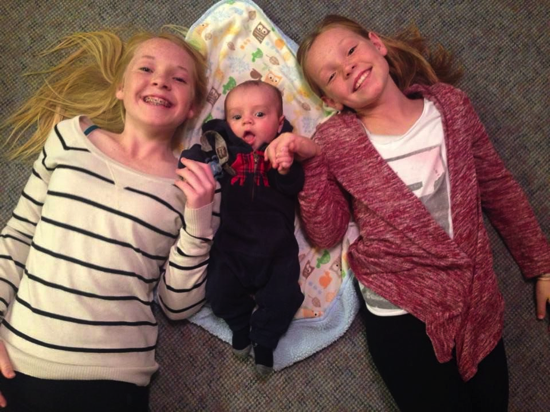 christmas eve evening we all got together at my parents for our traditional appetizers & soup dinner.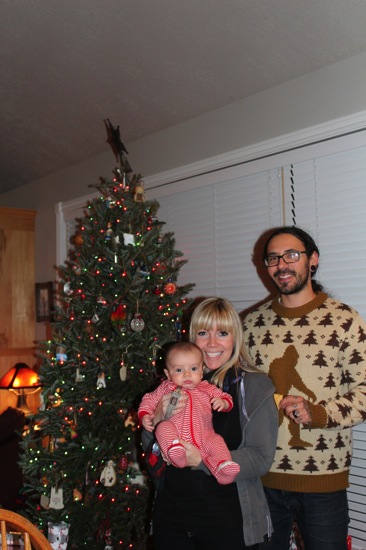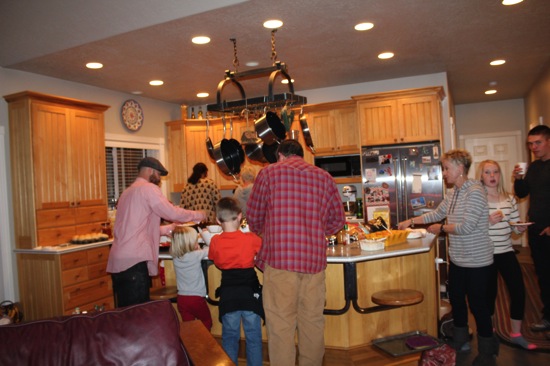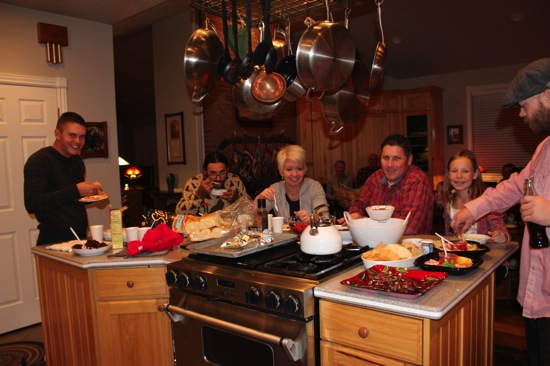 i took no food photos this year, except for the bacon wrapped dates because my sister swore she'd never tried them (even though we had them the last time she was in town for christmas eve) so i wanted to document the dates. yep.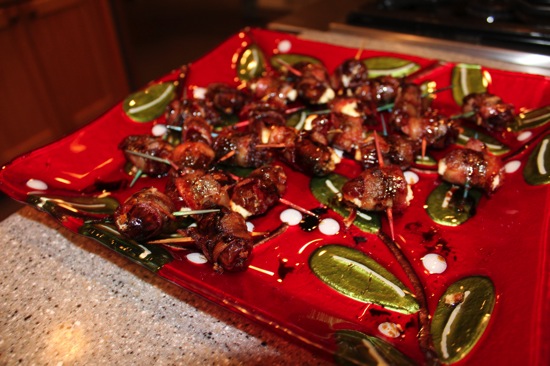 after dinner we decided to open the majority of the christmas gifts since we probably wouldn't all be together on christmas day. it's nice because we picked names amongst the siblings & spouses and then among the 11 cousins, so we each ended up just buying one gift (and we bought nora a gift from fox.) it works well for our growing family and takes stress off the whole gift giving side of things.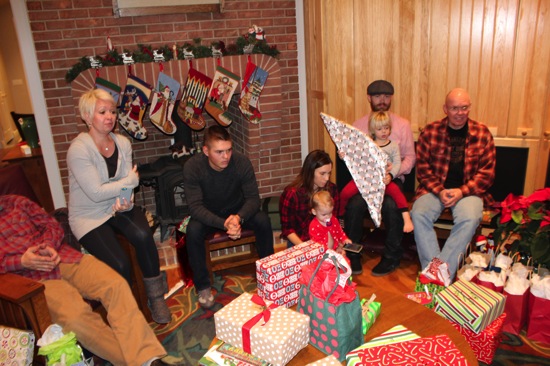 we finally have a kiddo for the cousin christmas jammies photo! yay!
the rest of the evening was spent hanging out and enjoying being together.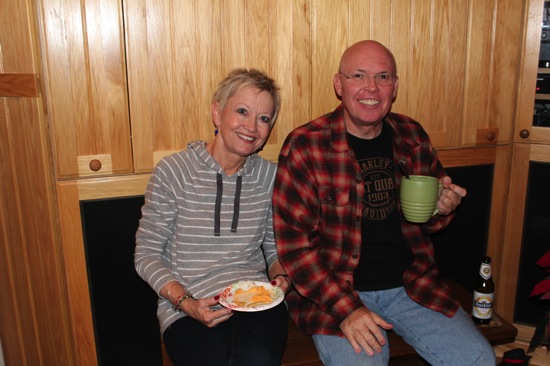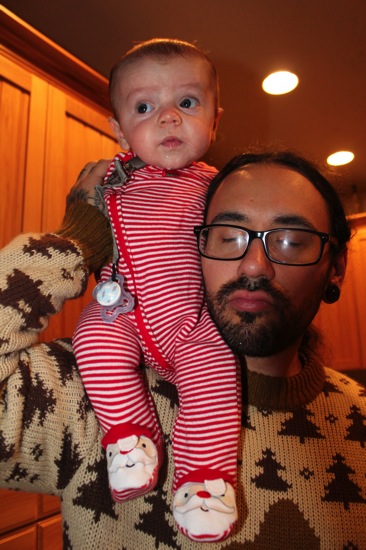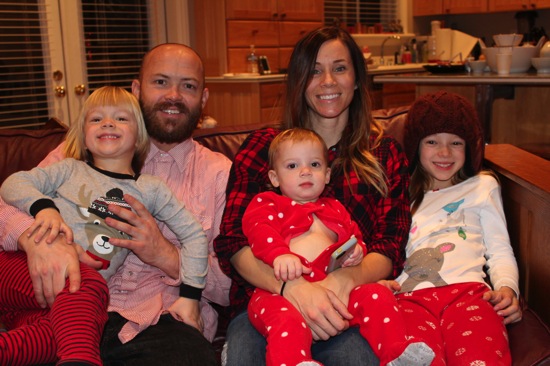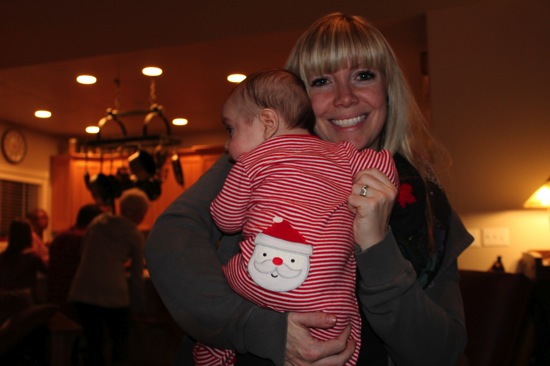 we headed home and put cookies out for santa.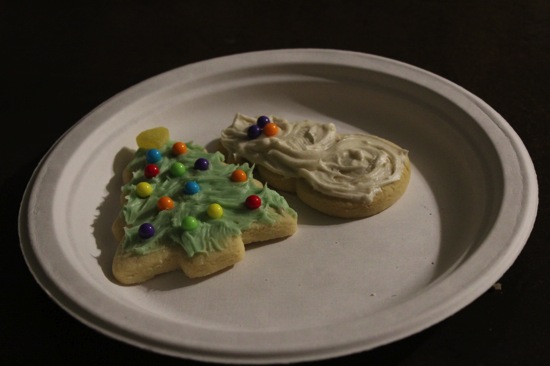 not only did santa come.. but SNOW came, too! it hadn't really snowed in the valley at all until christmas!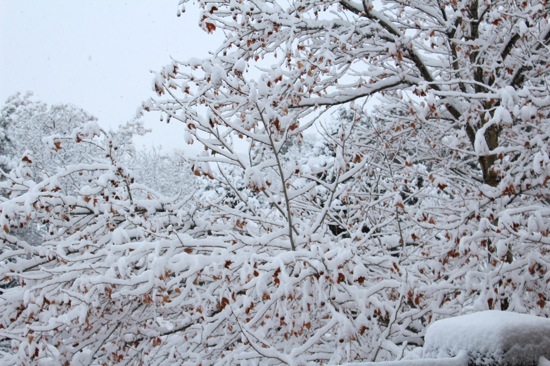 christmas morning was spent at my house with my little family. we woke up and listened to our how the grinch stole christmas vinyl before any presents were opened. it's going to be a tradition in our house!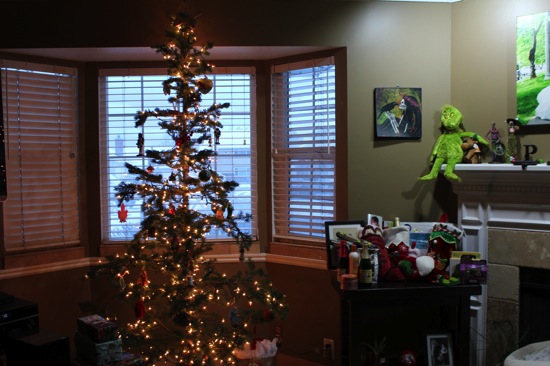 next up was opening our stockings–my personal favorite activity. i love odds and ends.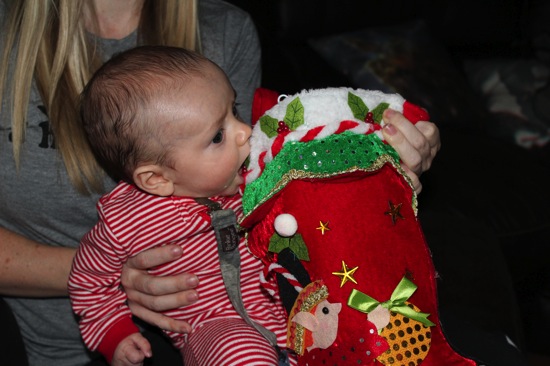 fox got pretty basic stuff in his stocking.. a bib, spoons for when he starts eating baby food, some of his vitamin D drops, a couple toys, and some books. 
marshall and i exchanged gifts and then we helped fox open the gifts we got him.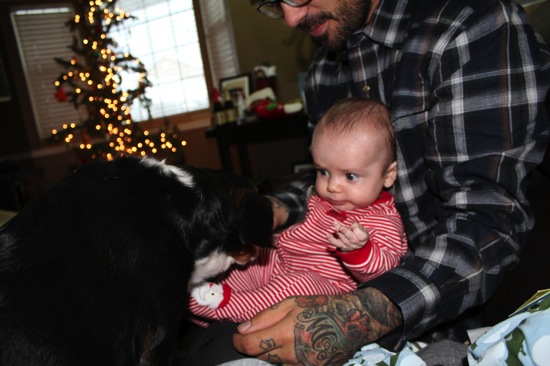 lots of pajamas since he spends most of his time in them anyway, some more books (we love reading to him!) and sophie the oh-so-popular teething giraffe.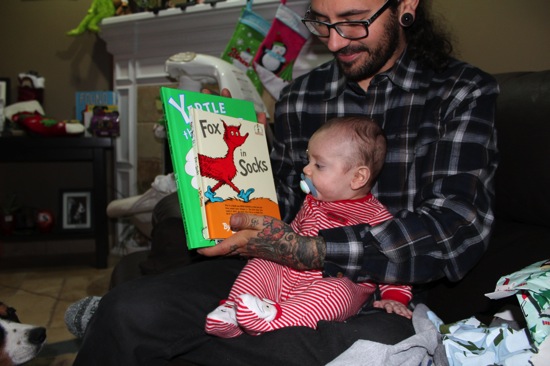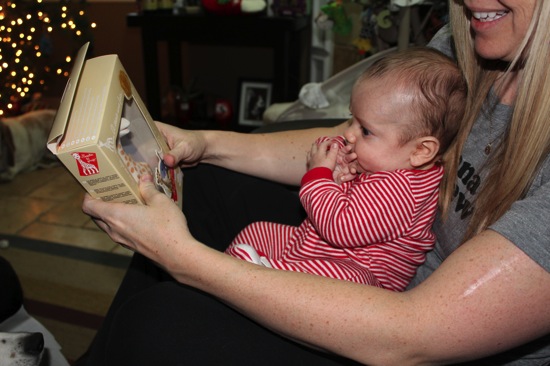 his main gift was a constellation blanket from madly wish off etsy. love it! hoping this will be his special blanket that he will insist on taking with him to college.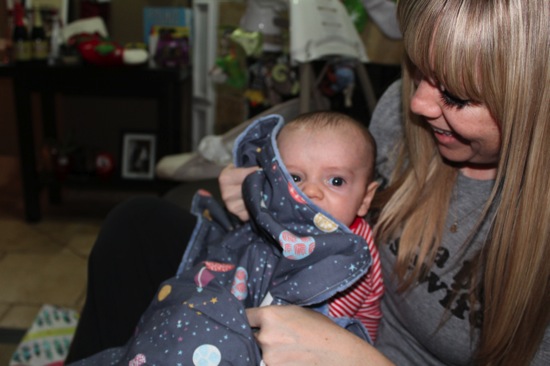 marshall's mom got us a pressure cooker! any killer recipes you can share with me?!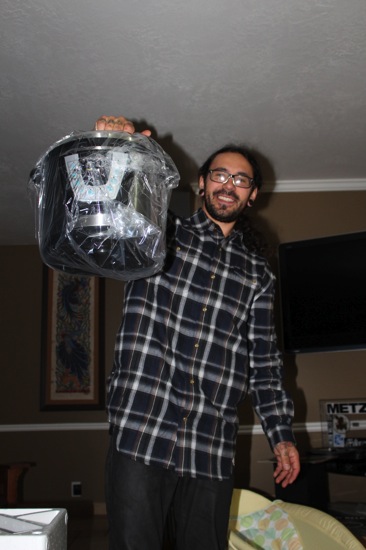 we ventured back up to my parents to exchange gifts with them and to eat breakfast.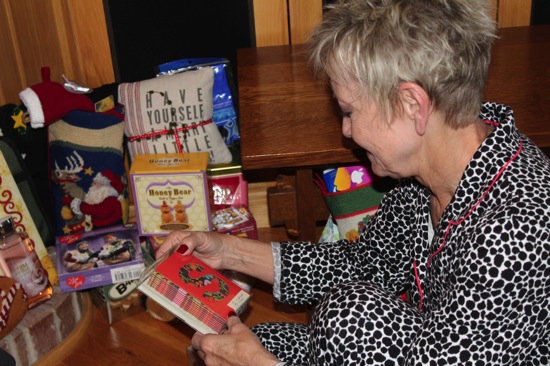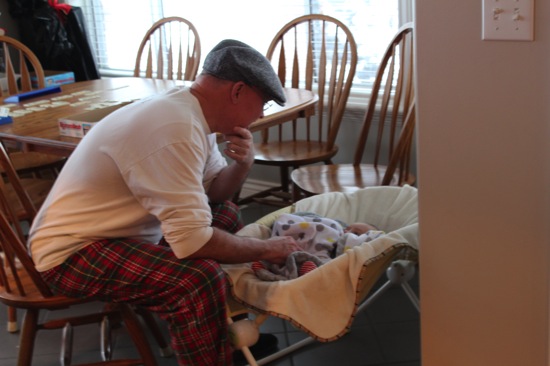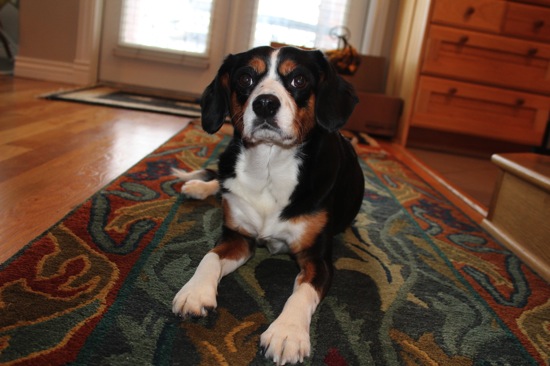 it was nice to spend a little bit more time with my sister and her family before they went home to cali.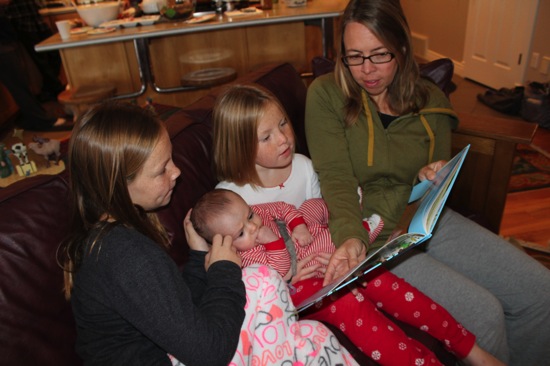 afterward we went to marshall's dad's house for a late lunch and more family time. we don't make it out to his house too often because it's kind of far, so it's really nice when we are able to!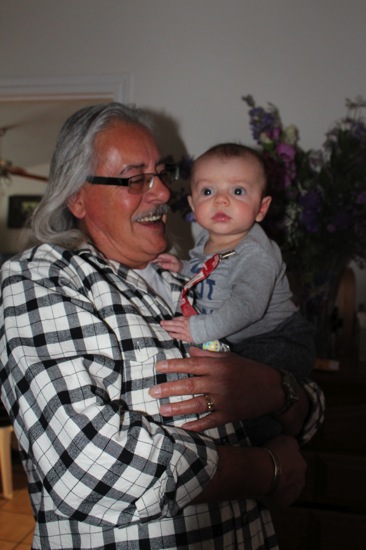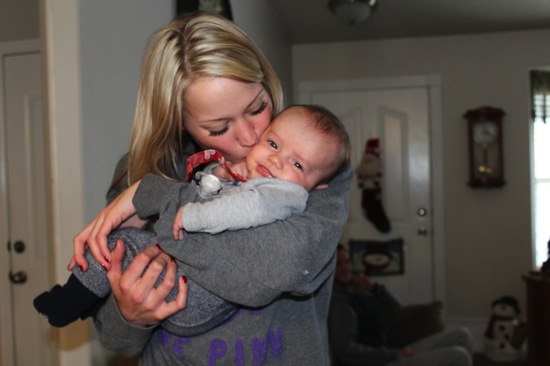 fox had a little nap while we were there. all the hustle and bustle was a lot for him!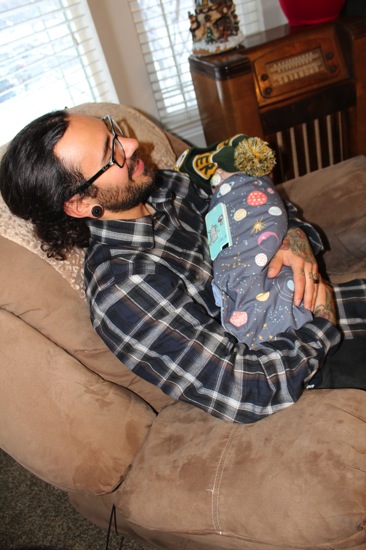 it was super snowy on the way home, so we took it really slow and made it home safe and sound. 
it was a great first christmas with fox! it definitely brings a new kind of magic to the holiday season.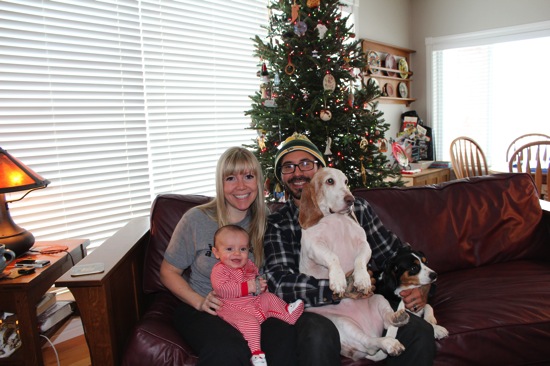 i hope you all are doing well and have a safe and happy new year!
xo. janetha g.