hi! it's sunday night and i have about 15 minutes before fox's (and my) bedtime, so i thought i would pop in and share my weekend highlights!
saturday i woke up bright and early at 5 AM. i am still trying to tell fox he can sleep in until noon on the weekends.. but he's not convinced. ;) i spent the morning eating oatmeal and brownies (it's fine) and drinking coffee and cuddling on the couch. 
around 11 we headed to the pumpkin patch with friends to pick out a few pumpkins for the porch.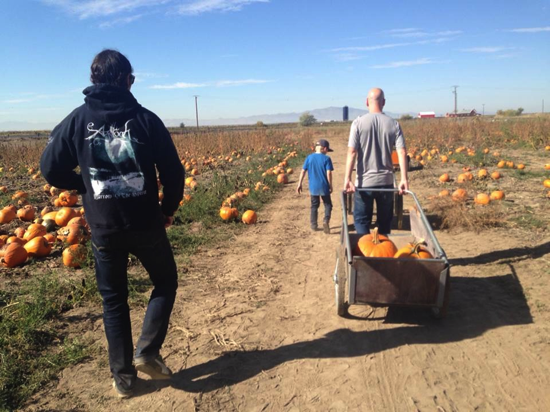 this was both mine and marshall's first time visiting a pumpkin patch! and fox's, of course. i think it will be a family tradition!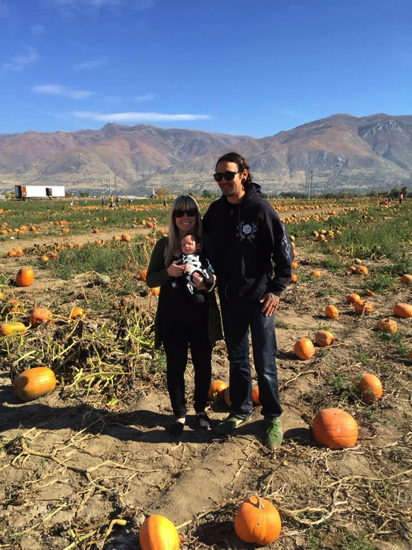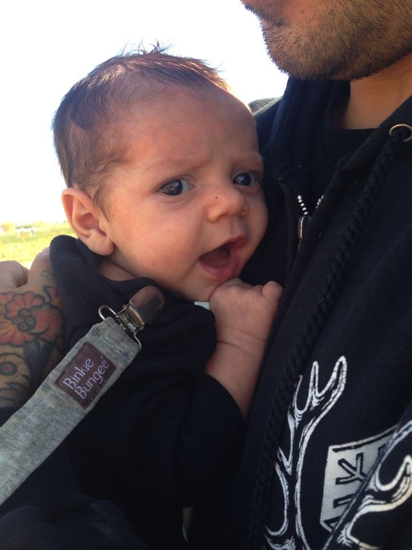 after the patch we headed to target for a few things. on the way home we stopped by five guys and got a couple burgers and fries to go because fox needed lunch, too. we got home and i fed him and then ate my lunch.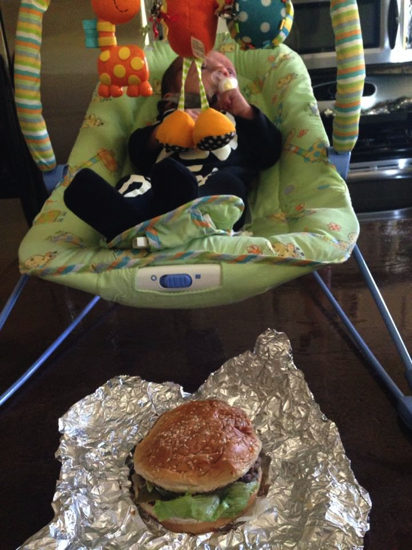 saturday afternoon we had some down time, so fox napped on me while marshall and i watched the fall–a netflix TV series. it's about a serial killer and it's real good. unfortunately the first season only had 5 episodes, so we are already done with it.  i think there will be another season released soon. if you are into that sort of show, check it out! it's good!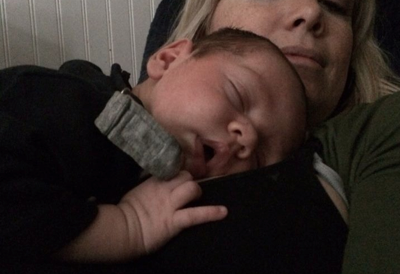 saturday night was a big night! marshall's birthday was thursday (happy birthday to him!) and so i planned a date night out for saturday. we used to go to movies quite frequently, but once fox was born that became impossible. so, to celebrate his bday, we went to dinner and a movie!
we left fox man with nana sue AKA momma b. i have a freezer stash of extra breast milk that i collected while i was on maternity leave, so i don't have to worry about pumping for times like these. although making a freezer stash is a pain, so i am super selective about when i use it! but a birthday date night was a very, very good reason.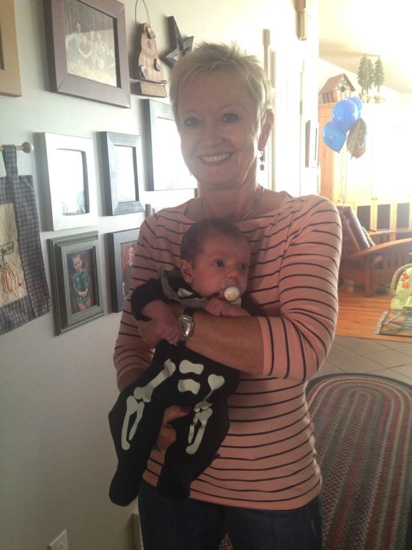 we went to settebello for dinner–they have great authentic pizza. we started with a couple of pyramid hefeweizens and shared a salad.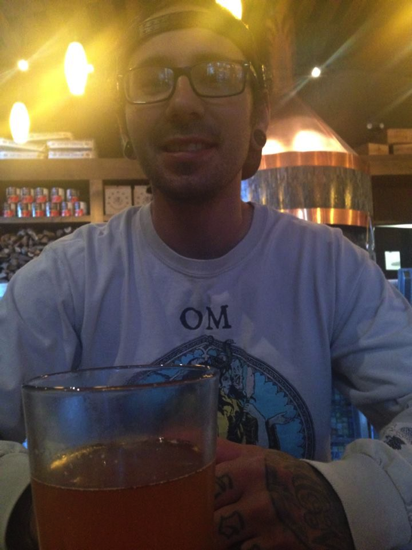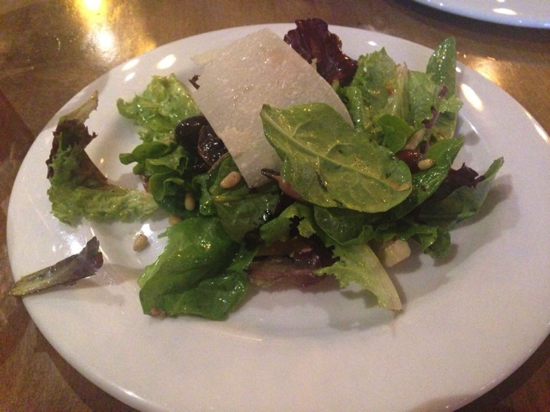 i got the settebello pizza, which had prosciutto, sausage, mushrooms, crushed tomatoes, pine nuts, mozzarella, and basil. delicious.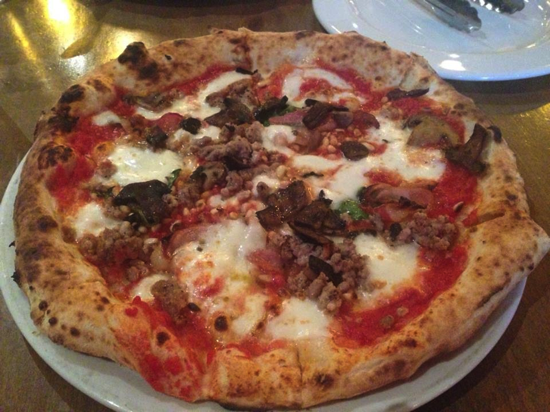 after dinner we headed to the theater to see gone girl. i read the book a couple years ago and loved it. my memory sucks and i had forgotten all the details, so it was nice to see the movie to refresh my memory! we really liked it. 
my mom sent me a some photos of fox hanging out–looks like he had a great time with my parents!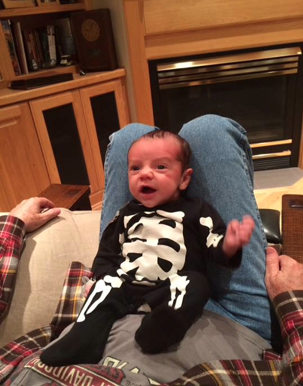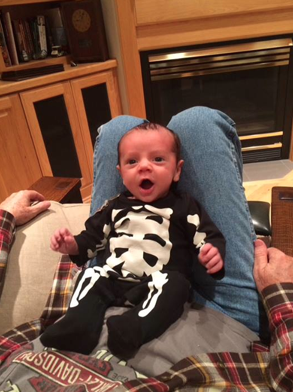 today was not quite as eventful, but it was still great. after another 5 AM wake up call, i fed fox and rocked in his glider for an hour or so. marshall got up and made me an open face egg and goat cheese sandwich alongside some pumpkin coffee.
after i ate, i fed fox again. unfortunately, fox was pretty grumpy. i think his belly was hurting him.. poor fellow. after over an hour of crying, he finally decided he would take a nap.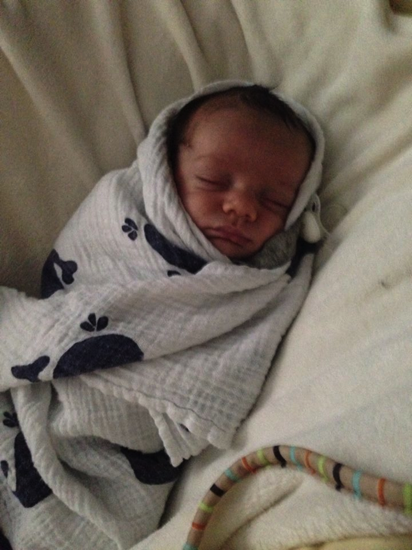 i should have napped, too, but i am dumb. instead, i cleaned. after his nap, i fed him again before heading out to the grocery store. marsh and fox stayed behind while i picked up the groceries for the week.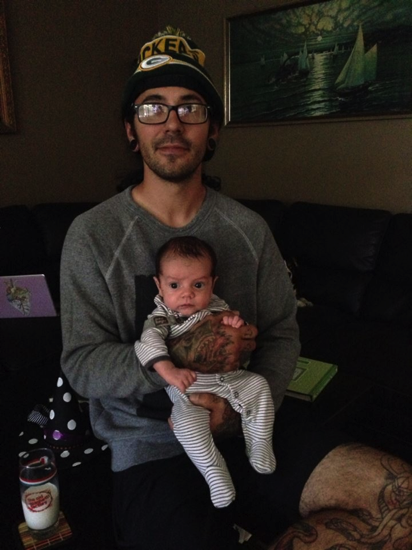 the dinner menu this week is the dish you'll see below, monday is crock pot chicken phillies, tuesday is taco soup, wednesday is baked sweet & sour chicken, and thursday is chicken noodle soup. should be a tasty week! 
i got a salted caramel mocha while i was out. WAY too chocolate-y.. will have to get half the syrup next time.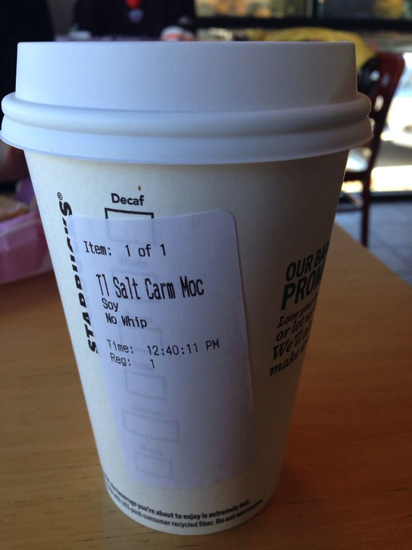 when i got home, fox ate again (how would it be to eat 7-8 times a day?) and then i got busy in the kitchen! i have been slacking on cooking lately, but today i got the itch.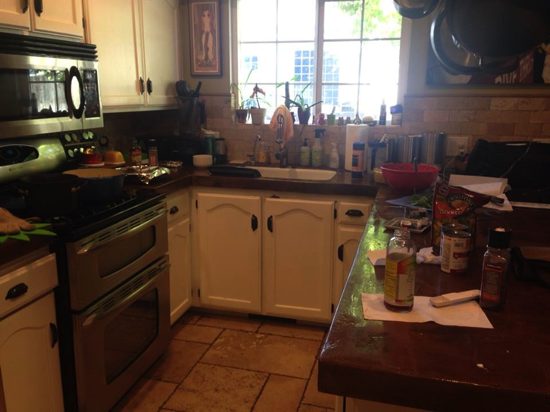 i made this BLT macaroni salad for lunches and i also got to work on dinner–a casserole that is a mix between french onion soup and beef stroganoff. it was SO good. i will share the recipe this week.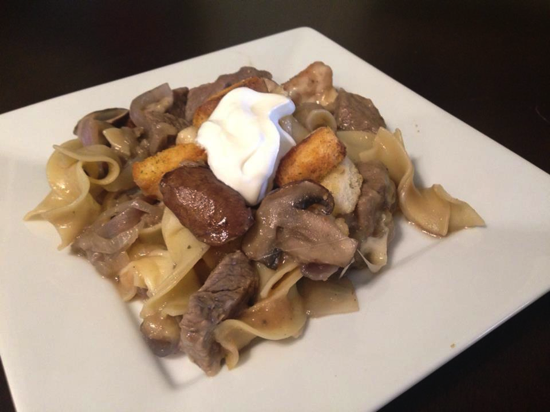 after dinner we headed to my brother's to celebrate my nephew, greyson's, bday. grey turned four last week! (yes, he is wearing safety goggles. he is the best.)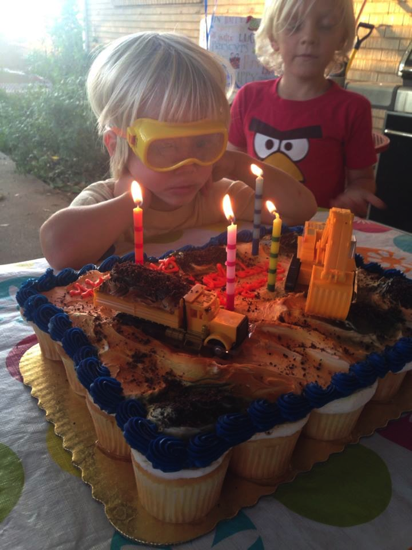 i didn't get the memo that it was an outside celebration, so fox didn't come prepared with layers. (mother of the year!) luckily his cousin, nora, likes to share.. he borrowed her pink blankie and stylish beanie.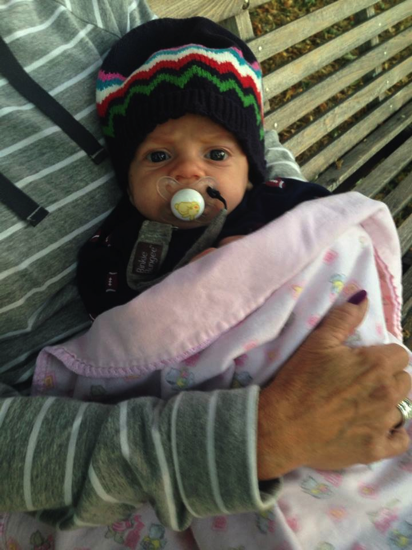 the hat was a little large!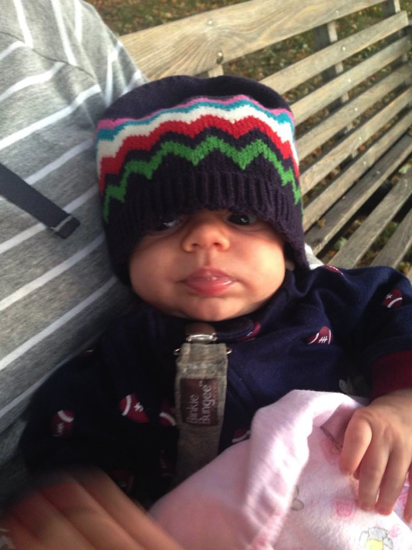 we moved things inside to open presents and my little fam cuddled up on their oversized chair. i want one of these big chairs SO bad.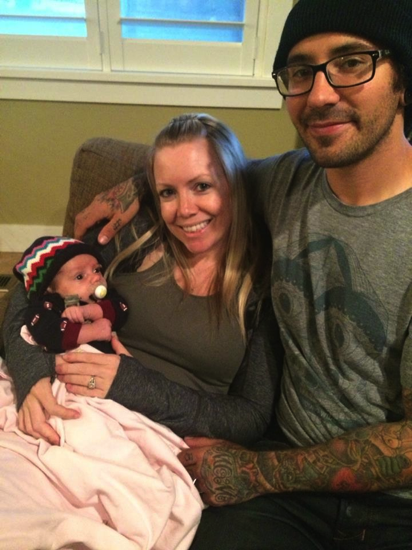 we came home and i fed fox some dinner, then we played with penny for a little bit.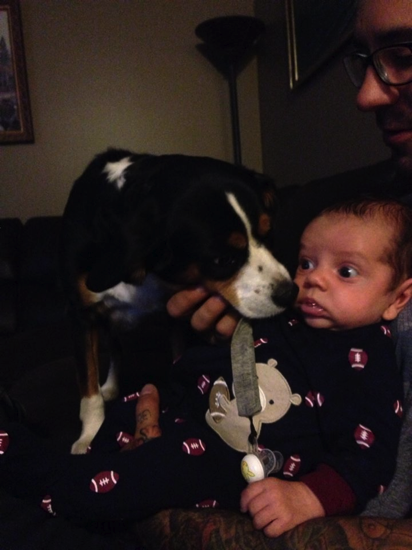 i just finished cleaning up the house and putting away my laundry that marshall folded (he is a keeper!) now we are going to give fox his bath and do his bedtime routine. 
sigh.. another monday tomorrow! the weekends go by way, way too fast.. but they sure are fun!
hope yours was great. :)
Qs~
1. what was the last movie you watched–in or out of the theater?
2. what was the best thing you ate over the weekend?
xo. janetha g.