hey, guys! it's saturday night and i just put fox down to bed. i should be going to bed myself, especially since my throat has been sore, but i wanted to share my day before time slips away from me!
today was such a great day. i think this saturday was better than a typical one because my first week of work after maternity leave was pretty hard on me. <–i read that sentence like four times and it doesn't sound right, but i can't be bothered to change it. you get my drift.
anyway, we woke up bright and early at 5 AM.. fox doesn't know what weekends are. after feeding him and hanging out for a bit, we both went back to bed for a couple hours. we were then up for the day at 8. i made some eggs with goat cheese and ham plus a couple pieces of toast. while i ate, fox hung out in his bouncer that i had up on the kitchen counter.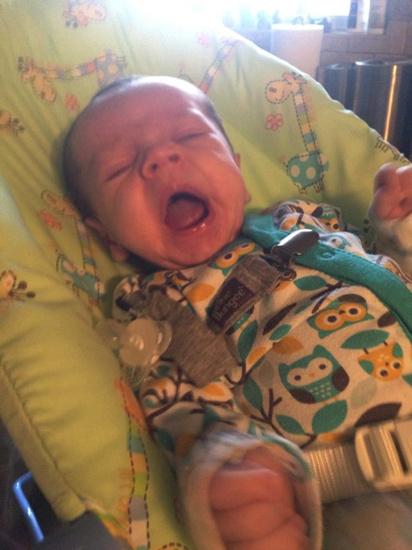 fox was cheerful all morning–mornings are his best time typically. after i ate, i went in his nursery to hang out with him for awhile and cuddle and play. that's when i saw his first REAL smiles! he was responding to me and getting so giddy and grinning from ear to ear. my heart basically exploded.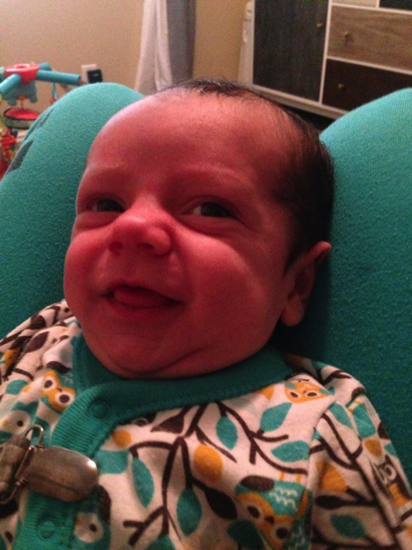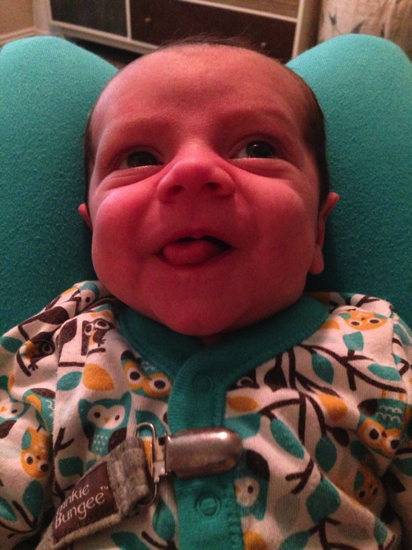 after that he went down for another two hours and marshall and i cleaned up the house. he woke up and i fed him and then passed him off to marshall so i could get ready. he got fox dressed and ready to go.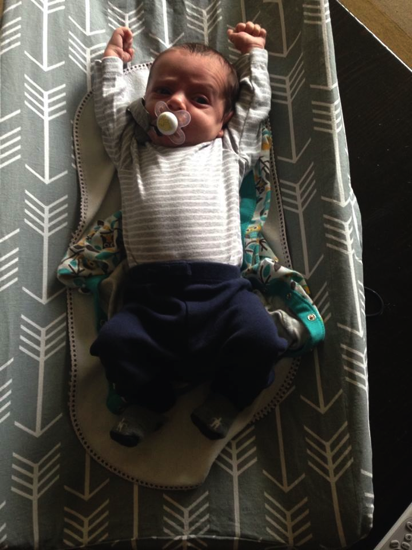 we headed out to whole foods for a late lunch. then i fed fox in the parked car.. sometimes you gotta! after that we swooped jessica and her babe, stevie, up and headed to snowbird ski & summer resort for oktoberfest!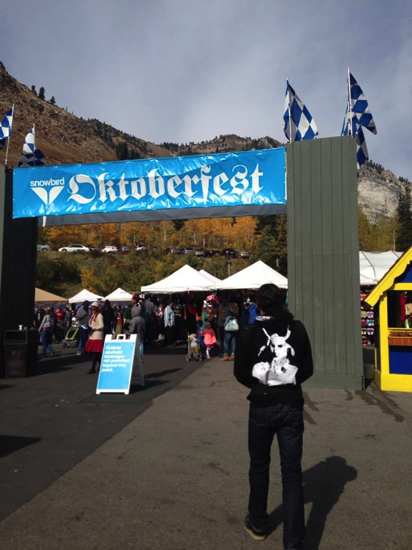 we met our friends michelle and bryan there (along with the rest of salt lake city since it's the last weekend of oktoberfest.)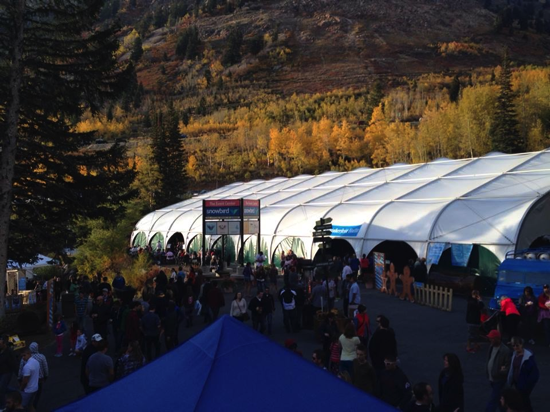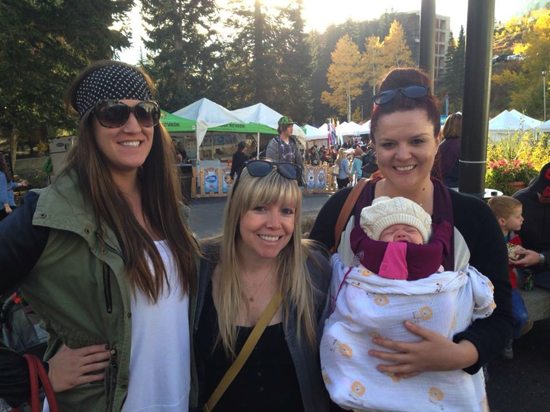 jessica and i are both breastfeeding, but it's fine to have one beer. especially a wimpy utah beer! we definitely enjoyed our ONE beer.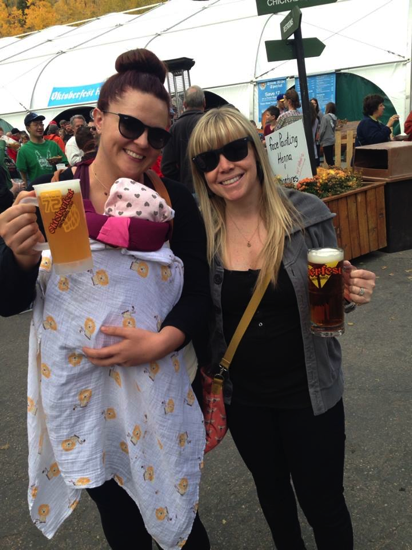 you know what was funny (and dumb)? they wouldn't let jessica or marshall wear the babies through the beer line. they said there is no tolerance for anyone under 21 in the line. oh, utah. so i got marshall his beer and told him he BETTER NOT give fox any of his beer.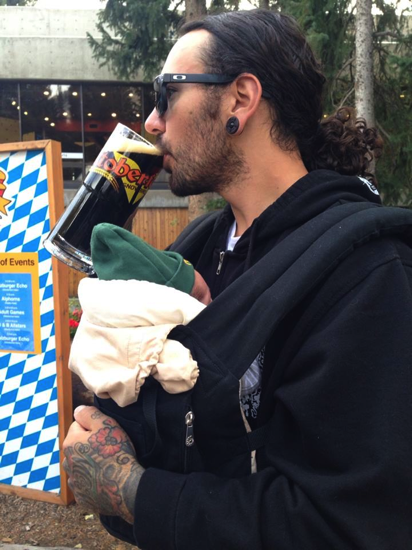 i love utah in the fall! the leaves are all changing right now and it's absolutely gorgeous. i miss the mountains, i didn't get up there much this past year because i was pregnant and lazy.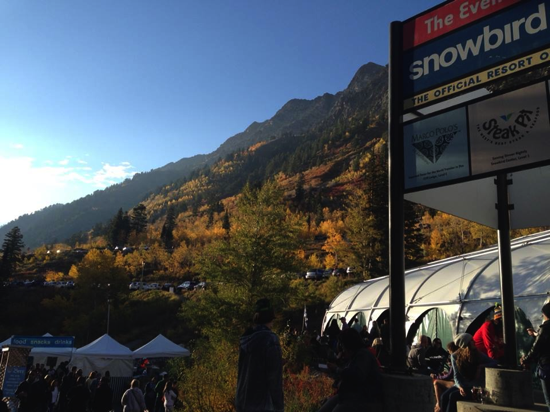 we took a time out on a bench and chatted while numerous people commented on fox's hat. apparently packers gear on a baby makes people super chatty! well, probably that paired with the fact that we were at a beer festival.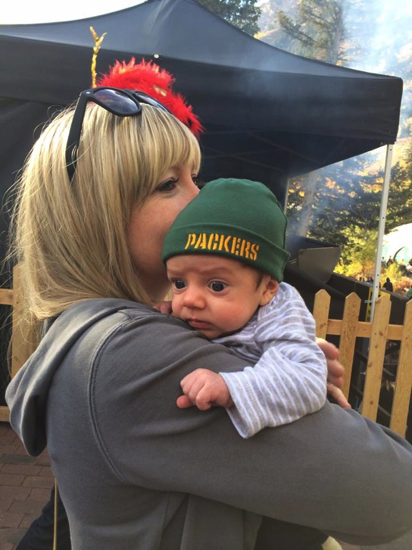 side note.. i love how worried and concerned fox always looks. must be those big eyes.
family pic! fox lost a sock somewhere along the way. i will now forever carry an extra pair in my purse.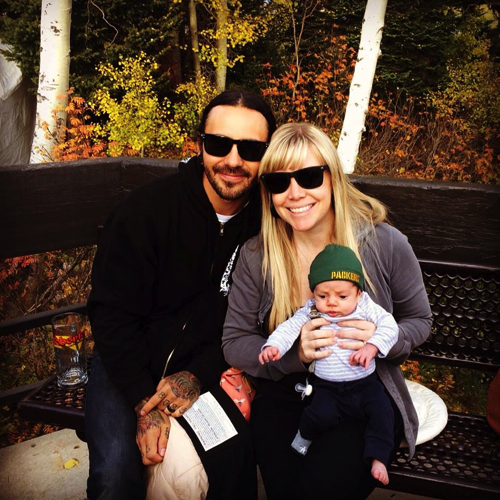 we headed into the tent to listen to the live german music and enjoy some authentic cuisine. marshall had spatzle and i had the warm german potato salad. hit the spot!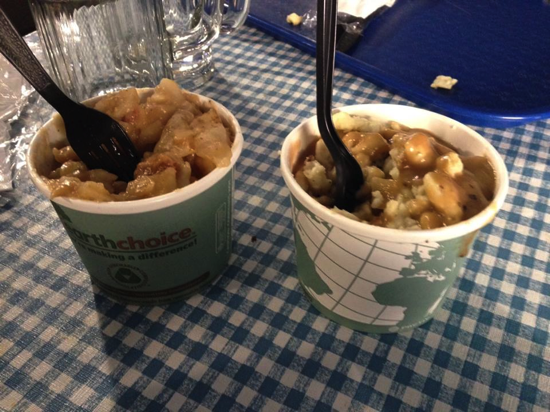 fox got nothing, but he stared at me while i ate.. doing his signature pose of fist-to-the-chin. always in this position.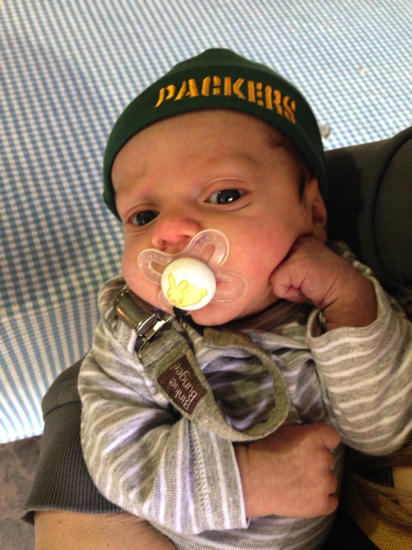 marshall loves spatzle so much, he had to get seconds. 
things closed down at 6 and we headed back to the car, where we changed our babes side by side. they weren't impressed.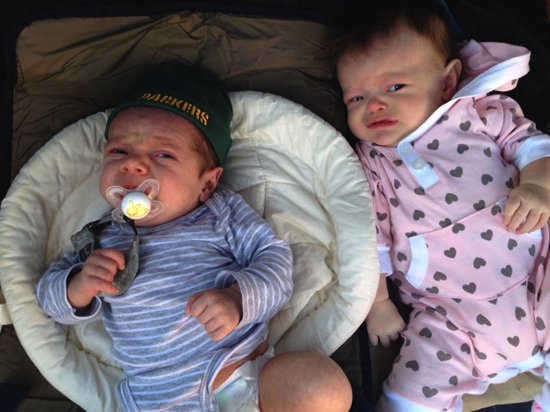 it was such a fun time! i am glad we made the journey up there.. it's always harder to do things with a baby, but this was definitely worth the effort.
when we got home, i fed fox and he hung out in his swing while i ate some homemade chicken noodle soup. he was getting super sleepy, so we  started his bedtime routine about 15 minutes early. he had a great time in the bath and didn't cry at all! in fact, he was cooing and smiling and actually enjoying himself. so cute!
after his bath, he has naked tummy time on a towel in his room. after hanging out on his tum for awhile and squawking a bit, he rolled over! what! i'm so sad i didn't have my phone handy for a video… who knows when it will happen again.. pretty sure it was a few lucky kicks and grunts that did it. it was pretty exciting, though. we even clapped for him, haha.
after tummy time, we put his jams on and marshall read him a story before i fed him and put him to bed.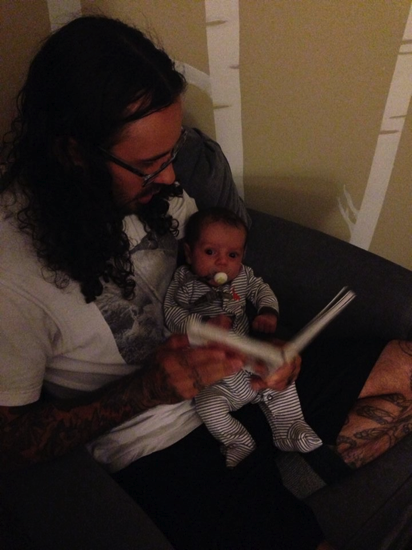 this guy had the best day ever! first real smiles, a happy bath, and the roll over. he's growing up too fast.. i swear he will be driving next week. 
well, i am hitting the sack! gotta get it in when i can fit it in. hope you guys had a nice weekend!
Qs~
1. do you like german food? have you been to oktoberfest?
2. why did you last clap?
xo. janetha g.