heyo! today is my last day off on maternity leave :( yeah, i have the weekend, but it's my last actual day off of work. how depressing–6 weeks legit FLEW by. i'm fortunate in that i get to take fox to work with me, but it's going to be challenging to work AND care for him. mondays are super busy at work, so marshall will stay home with him. but tuesday through friday, fox will be a working man!
but right now he is a napping man. and i am surfing the interwebs and being lazy. i think i'll stay in my pajamas all day. i had my 6 week postpartum check up yesterday and got cleared for exercise.. i was semi-hoping she would say i needed to take another couple of months off hahaha. guess that means i should get back into the swing of things.. eventually.. but for now? lazy interweb browsing.
right now i am looking for baby halloween costumes.. it's hard when your babe will only be 2 months on halloween and is teeny. there isn't a lot to choose from! but i have seen some funny things.. like an ear of corn or baby elvis..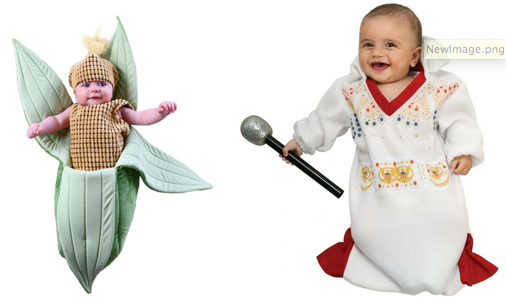 ..yeah, no. i will keep looking, haha. i did come across an article of 35 baby costumes that are as adorable as they are witty. loved some of these! the chipotle burrito.. hahaha. (but don't they know the foil is silver?)
another thing i came across on the internet the other day was this article about 10 things americans are wasting their money on.
side note: i kind of miss just sharing random stuff i find on the internet and talking about it. that's how  blog land used to be, before it was sponsored post here and advice column there. just a compilation of random thoughts and things. and i feel like migrating back to that.. at least when i have time to do so! finding out about new products and companies or sharing knowledge and advice is great, and necessary, but sometimes ya just need to talk about pointless riffraff you see online. 
anyway.. the article. ten things we are wasting our money on. dave ramsay, aka mister money saving expert, compiled this list. i am so guilty of a lot of them! oooops.
1. credit card interest 
luckily i am not wasting money on this one. i have an AMEX and it has to be paid off monthly. we use it like we would our debit card (to get the reward points) and then pay it off each month. we don't have any other credit cards.
2. deal websites (groupon, living social, etc.) 
oh my gosh.. GUILTY! so, so, so guilty. i have so many groupons i haven't used and likely will never use. but did you know that even after they expire, you can always cash in the amount you paid out of pocket? i learned that a few years ago.
3. appetizers
i am not big on appetizers for the very reason he listed–the entree is always enough! sometimes i will order a couple appetizers instead of an entree, though.
4. ATM fees
i have been caught in the ATM fee trap one too many times at the farmers market or at a concert. it's only $2 here and there, but it does add up. i just need to get cash out beforehand.
5. overdraft fees
luckily i don't use my debit card enough for this to happen (see #1 above, which is how we prevent OD fees!) the only things that come out of our checking account are bills, which are a set amount each month.. so no surprises or fees for going overdraft.
6. speedy shipping
i can typically wait for anything and everything i buy online. or i just use my mom's amazon prime account for free two day shipping. ;)
7. designer baby clothes
yeah.. guilty of this one! baby clothes are so dang cute, i have found, and i have been buying a few pieces that are just over priced and will fit fox for 2.2 seconds. he is already outgrowing a ton of stuff (SAD!) and i need to get more realistic about how much i spend on clothes for him!
8. unused gym memberships
guilty for sure! i have a gold's membership that i paid for in full up front.. and then i didn't go to the gym my entire pregnancy. i totally should have put it on hold. my bad. this is definitely how gyms make a ton of their money! people have good intentions.. especially at new year's.. 
9. premium cable packages
guilty but i feel like there is no way around this! we want a few channels in the premium package, especially during football season for marshall, but you can't pick and choose.. so we just get stuck with the bigger bill. 
10. daily coffee trips
i make my coffee using my keurig every day, so i don't fall victim to this one. i do go get coffee with friends here and there, but not daily.
so.. five out of ten for me! something to work on, for sure, especially now that we have an extra human in our family to provide for. 
if you are bored.. here are some more links to lurk!
well, i am off to make a batch of lactation cookies. yeah, glamorous life of a breast feeding mama. they have milk-production-boosting ingredients like brewer's yeast and oatmeal. i have been searching high and low for brewer's yeast in my area for weeks (you can't sub nutritional yeast) and i had no luck. BUT, i found it on amazon and it was delivered yesterday.. so now it's time to bake. my milk production seems fine.. but i need to make a good stash for days i leave fox home with marshall while i am at work. this breast feeding thing is no joke! lots of work, but worth it. i will post about my experience with it sooner or later. and i'll let you know how the cookies turned out.
and, because i can, here are a few of the latest and greatest photos of my little man!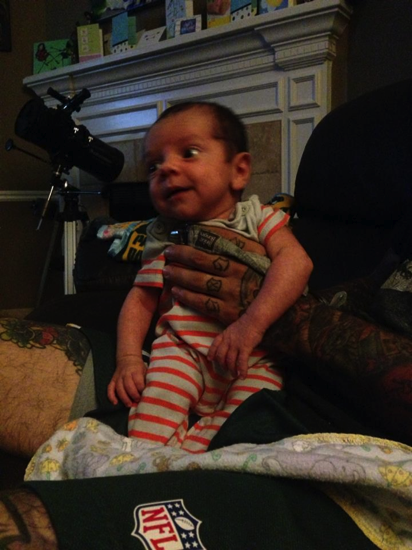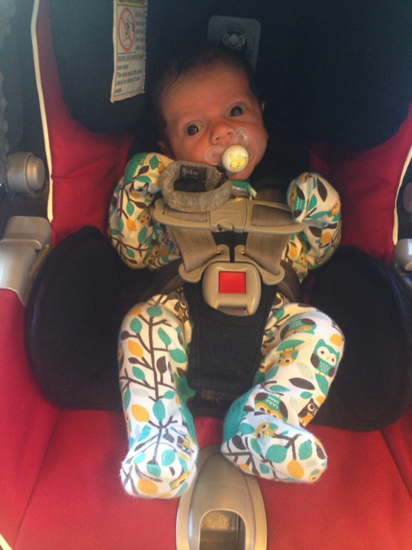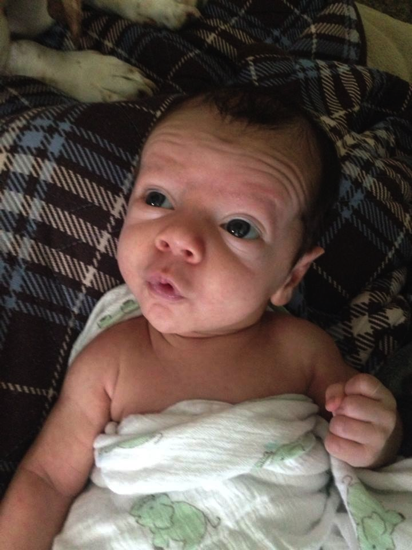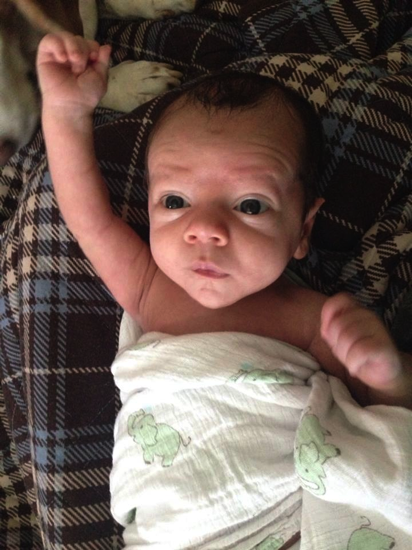 have a WONDERFUL weekend! 
Qs~
1. how many of the ten things above have you been wasting money on?
2. what has been your favorite halloween costume in your life?
xo. janetha g.