hey! well, i meant to get this post up sooner than now, but this whole newborn thing is wayyyy too much fun and i really don't want to take any time away from hanging out with fox. you know, i always said i felt uncomfortable around/holding newborns and i would rather skip to the toddler stage. i take that back! i freaking LOVE my pint sized bundle of joy. i was looking back at the photos from the day he was born and got a little sad that he has already grown and changed so much only two weeks later. i definitely see why people keep having more babies.. newborns are absolutely amazing. (but that doesn't mean i am going to be on the next 19 kids and counting, mind you. two or three will do.)
so! how about i tell you about the day i went from being 39 weeks pregnant to being not pregnant anymore? let's be honest, not everyone actually cares to read about it.. but i know lots of you like babies and birth stories, so stick around and read this if you're one of those people. but, i get it, not everyone is into babies.. so feel free to skip this tale of labor and delivery. i mean, it's gonna be wordy and long. that's what happens when you detail 22 1/2 hours of labor (to the minute!) and then the moments immediately after.
here we go!
wednesday night (august 20th) at 7:51 (exactly) i had a contraction. i'd been having them off and on for a few days, and nothing was regular so i knew i wasn't in labor. i had been timing the contractions–both their length and how far apart they were–just in case i went into labor. marshall made a spaghetti dinner and as i was eating, the contractions kept occurring. they were 30 seconds long and about 7-10 minutes apart. they say that when you are in real life labor, the contractions get longer and closer together. since one would be 45 seconds and then 7 minutes would go by and the next would be 30 seconds with 10 minutes until the next one.. i figured it probably wasn't labor. a couple hours went by like this, and while the contractions hurt.. they were bearable. i wasn't in crippling pain and i could still talk and breathe through them. 
marshall and i showered just in case things got real. we laid with the dogs and just kept timing the contractions.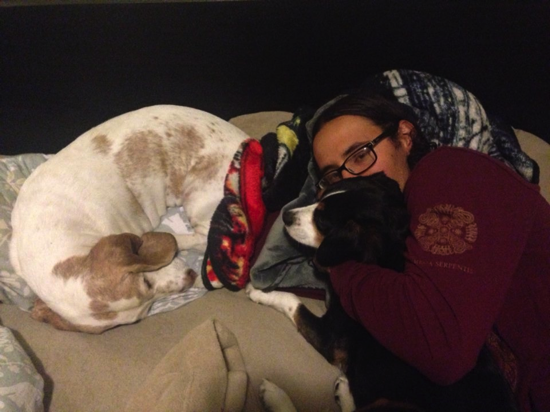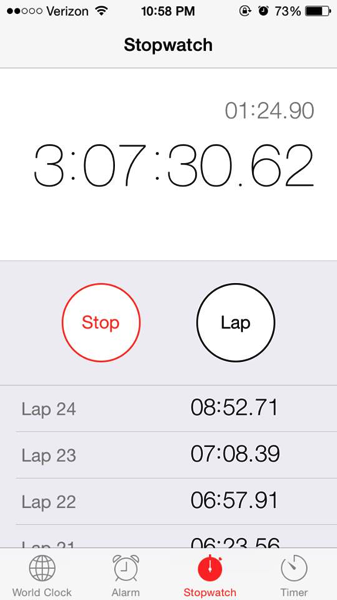 they were starting to get more intense and i could feel them in my back. i was busy texting my family (i have a group text with my mom, sisters, and SIL) for advice and jessica and mands for moral support, since they'd done this before. when the contractions kept up, i decided to call the on call doctor as well as the L&D unit at the hospital, just to see what they'd say. it was around midnight and i told them i'd been having contractions for four hours and how they were spaced. they said not to come in until they were 1 minute long and 5 minutes apart (we live close to the hospital.) i continued to time them and they stayed about 7ish minutes apart all. night. long. marshall went to sleep because he had work the next day. i would doze off and then wake up with every contraction, pressing the "lap" button on my phone's stopwatch to keep track of them. i didn't want to go to the hospital only to be sent home–i knew that false labor could last for 12+ hours and i surely could have been experiencing that. they had told me that if they weren't close enough together, they'd just send me home.. so i toughed it out. 
marshall got up for work at 6 AM and got ready for work. they were still going as they had been going.. 75 contractions deep about 11 hours in.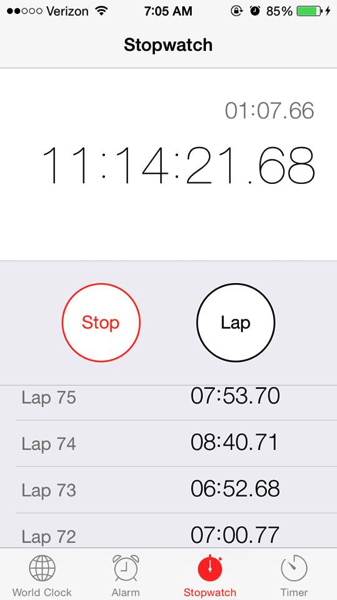 marshall left to work just after 7 AM.. his job was down south, about 45 minutes away. he wasn't sure if he should or not, but i told him i'd go to the OB's office when they opened (at 9) and then let him know the scoop. he offered to make me breakfast, but i was too busy having contractions and wasn't hungry. looking back, that was a big regret.. haha. when the doc's office opened, i called them and they said to wait for my doctor to call me back. i didn't want to wait anymore, so i just had my mom take me in. 
they hooked me to the monitor that tracks contractions. since i hadn't eaten. they gave me a coke to get my little man moving around to make sure he was OK. i had been on this monitor the previous tuesday for some painful cramping, but it turned out that it wasn't labor (which is why this second time around i wasn't sure if it was false labor or real!)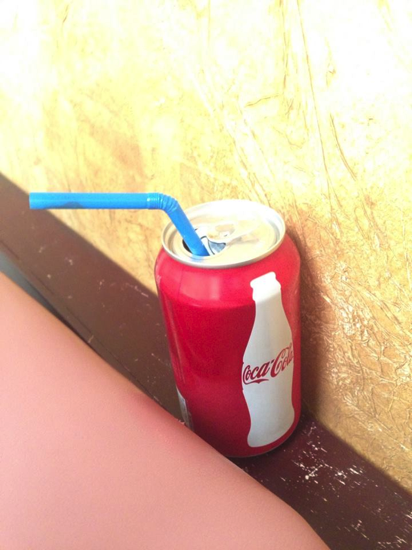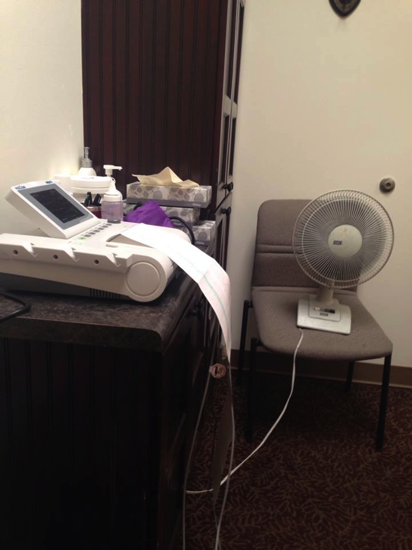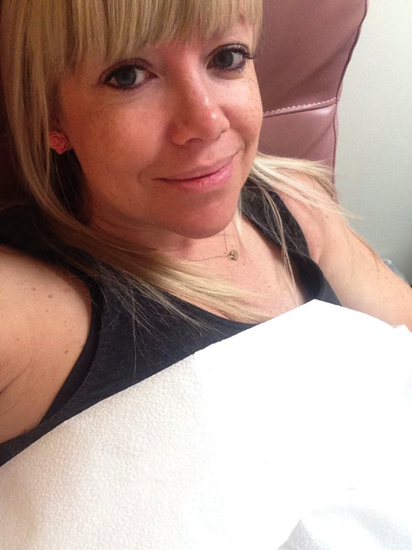 after monitoring me for awhile and seeing the same thing i'd seen all night, my doctor checked my cervix. i was 90% effaced and dilated to a 3. she ended up sending me to the hospital since i'd been contracting for over 14 hours. i was sooo tired. she told me they'd admit me and give me my epidural so i could get a little rest. (i had planned to get an epidural from the get go.) my mom and i headed to the hospital and they admitted me. i told marshall he'd better leave work and come meet me. when i started walking into the hospital, my contractions started getting closer and worse. i had to sit down to compose myself.. i was still laughing through the contractions because that made them somehow more bearable.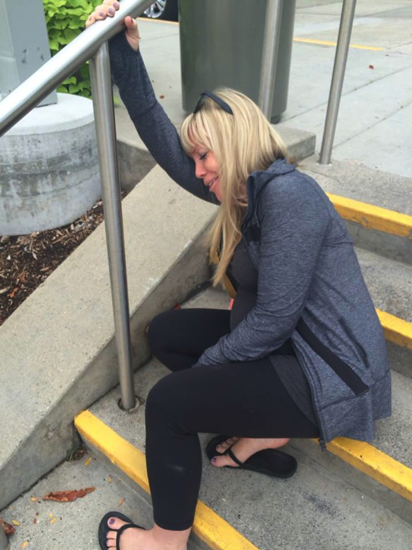 it was funny because i was sitting there on the hospital entrance steps and some ladies walked by, asking me if i was okay, as my mom was snapping away, taking photos of me hunched over mid-contraction. i mean, if i was really NOT okay, hopefully my mom wouldn't be busy taking pics and actually be helping me! i told them it was all good, i was just in labor, and they congratulated me and laughed.
i got admitted and they showed me to my delivery room where i waited for marshall to get there before getting my epidural. they hooked a bunch of monitors to my belly and gave me an IV. the contractions were pretty painful by this point, and i was exhausted because i had been awake since wednesday morning at 7 AM. i was so happy when marshall arrived!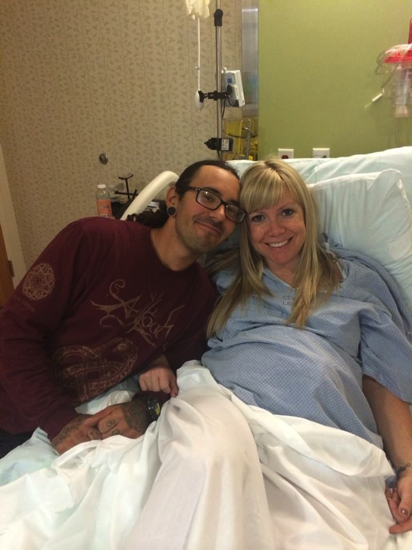 we had to wait for the anesthesiologist and they told me i could have some jello before the epidural (and then after that, it was only ice chips.) i was SO hungry, so i had a cup of jello. it did nothing for me, folks.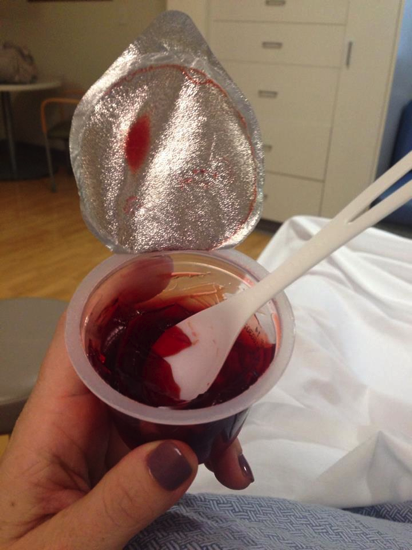 the anesthesiologist came in and it was epidural time. this was right around 1 o'clock. the epidural was actually the thing i was most afraid of (but not more afraid than natural labor!) so i was super anxious. but, as it turned out, it wasn't even bad! super surprised about that–if you are anxious about the epidural and it hurting.. don't be! i am a huge baby when it comes to needles and pain and it didn't even phase me. he numbed me locally and i didn't even feel the needle go in. there was a tingling sensation throughout my body, but then i was nice and numb! i was so relieved that it was nowhere near as bad as i anticipated. i was also relieved i could no longer feel the contractions. i actually got about 45 minutes of sleep! 
around 4 o'clock my doc came to break my water. my sister in law, lindsay, came to take photos of everything for us. my dad also came to say hi.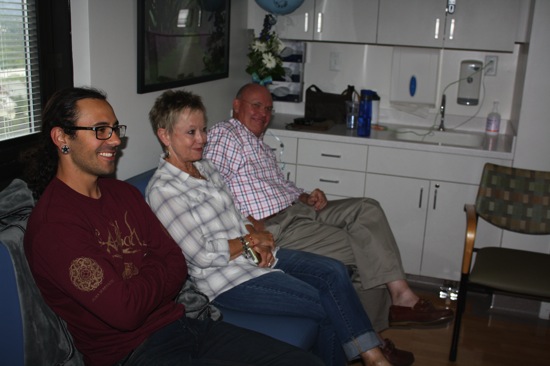 at 5:30 my doc came to check my progress. i was dilated to a 7 by that time and 100% effaced. things moved pretty quickly after that! she said i would probably have him within a few hours.. but, as it turned out, he decided to come much quicker than that.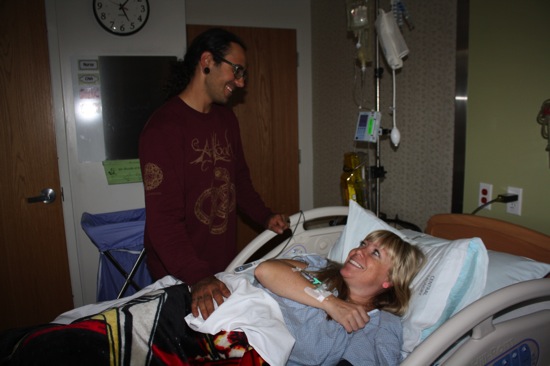 one thing my friend whitney told me to do was have marshall write down the events as they happened, because there was no way i would remember. i am so glad he did this! pregnant gals, see if you can get someone to do this for you.. you will want to look back and may need help remembering everything.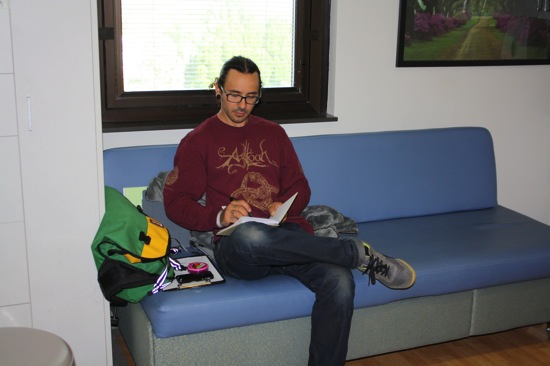 oh, and at 5:45 i got this email. haha. my early labor checklist!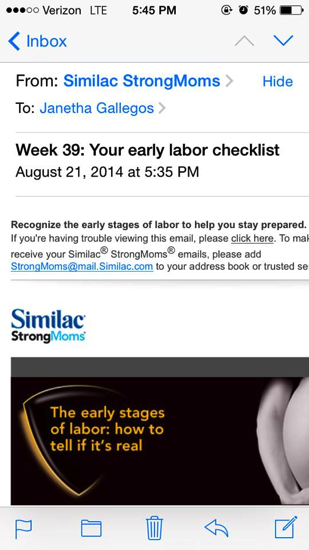 anyway, back to the story. apparently all that contracting wasn't for nothing.. because when it came time for delivery, i really didn't have to work too hard. my doc came in and i was a plus 1 or 2 (i forget which) which apparently means i was completely dilated and the baby was basically trying to come. i am not hip to all the lingo, truth be told. i was just ready to have my baby and he was ready, too! they couldn't get the delivery equipment out fast enough! they dropped the end of the bed and got my legs propped up and told me to prepare to push. 
my doc was scrambling to get everything in place–gloves, instruments, whatever the hell they use to deliver a baby–and she was telling me to do my first push. except i didn't get the memo that that's what she was telling me to do. remember, i was a first timer! she said, and i remember word-for-word: "take a deep breath, put you chin down to your chest, and hold it." so i took a deep breath.. let it out, put my chin to my chest and held it there.. and then i asked, "now what??" and she said, "well that was the most pathetic push ever!" well.. i didn't know i was supposed to be pushing! i told her i wasn't pushing at all, but i'd do better next time since now i knew what was going on. it was pretty funny and ridiculous in the you-had-to-be-there kinda way. anyway! my next contraction came and i was ready to push. i started to do so and my doc said, "WAIT! nope! stop pushing!" because apparently she wasn't quite ready and my baby was more than ready. so i literally had pushed for less than five seconds and then stopped. she was ready for him when the next contraction came along..but i didn't have to do anything. he slipped right out with the next contraction, one arm coming out first, superman style, then his head, followed by the rest of his cute, wiggly body! i couldn't wait to finally see him and hold him. it was the single best moment of my life thus far!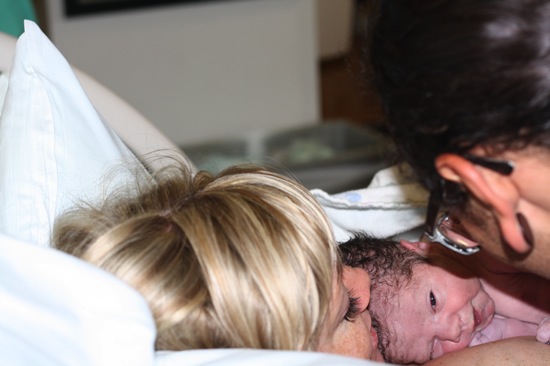 he was born at 6:21 PM.. exactly 22.5 hours after my first contraction. he was 20 inches and 6 lbs 6.6 oz (should we worry about that? haha.) after they measured him and weighed him, i got him back and breast fed him while my doc cleaned me up. i had one stitch and then i also had her remove a few skin tags that developed while i was pregnant (yes, that's a thing.) i have lots of great photos from that.. but, as it turns out, i don't really want to post photos of my baby on my boob. 
after he ate, we hung out in the delivery room for about an hour and then headed to the recovery wing of the hospital.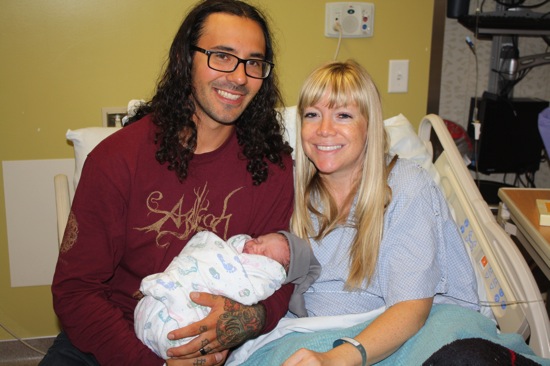 i was super hungry since it had been about 24 hours since i'd last eaten. luckily the room was fully stocked with handi snacks ;)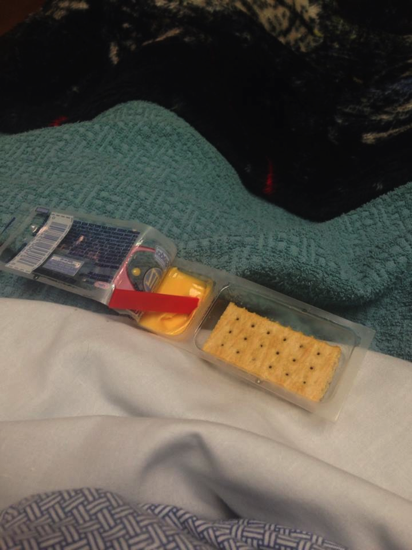 not to worry.. i got some real life food just a bit later. 
well.. this is pretty long! i will wrap it up for now and share more about my hospital stay, including what i actually used in my hospital bag (spoiler: hardly any of it) in my next post. 
thanks for reading and thanks for all the kind comments and congratulations! we are a happy family over here. going to spend the rest of the day with family and watching some football. hope your weekend has been great! 
xo. janetha g.