yo! so, i came home from blend retreat thinking i would blog more often. after i typed my recap and looked at the time it took, i quickly realized that, no, i still don't have the time nor the urge to blog very often. such is life! maybe i will get the blogging bug again soon. it's been a busy week, but now that it's finally friday (TGIF!), i have some time to ramble and i thought i would update you all on a few things.
first and foremost and very most importantly: randy dog.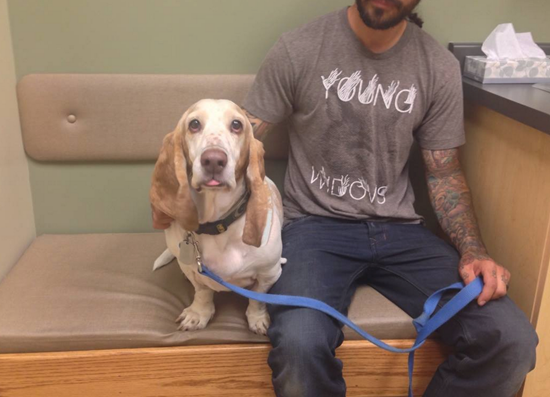 i left you all hanging with the news that his liver is 100% abnormal. he had a biopsy on it three whole weeks ago and we JUST found out the diagnosis. yeah.. that was a long three weeks. and the news wasn't that great.
they found he has biliary hyperplasia and also portal bridging fibrosis of the liver. i found this out about a week after the biopsy, but it took two more weeks to get the copper stains back. so, if his copper levels were super high, then the damage would be reversible. if not, then it would be permanent and we would need to find a way to stop it from getting worse. we finally got his copper levels back this week, and they were 823. normal range is 120-400, so they were definitely higher than normal, but it is not considered toxic unless the level is 1500 or greater.
so, what does that all mean? well.. the doc said this was caused by auto-immune inflammation and she has prescribed randy three medications to take for the rest of his life. he will be on denamarin, which is an antioxidant; ursodiol, which is an anti-inflammatory; and prednisone, which is a steroid. in addition to these medications, he will be on a prescribed diet that is low copper, high zinc, and easily digestible protein. they did give us a few samples of what they prescribe, but marshall and i are both pretty against processed dog foods now that we know the blue buffalo we were feeding him could have contributed to this problem. since we discovered the issue, we have switched him to a low fat dehydrated raw food from the honest kitchen, and feel much better about feeding him human-grade food. since he has very specific nutritional guidelines for his condition, we will be meeting with a veterinary nutritionist on monday to talk about the possibility of homemade dog food that will meet his needs.
with this treatment, the hope is that the toxic levels in his liver will decrease and to prevent further liver damage. he is going to have a blood panel in a month to check the levels, and then another ultrasound in three months to see where we stand.
soo.. not the best news, but also not the worst. it is sad that his liver is in such rough shape, but we are lucky to have caught this early. and, most importantly, he is not in any pain whatsoever. he's his usual happy, goofy self.
next on the update list: pregnancy.
well, i am still pregnant!
can i leave my update at that? haha. i am so not good at being a pregnant blogger. for one, i rarely take progress photos.. i take some and then realized 5 weeks have gone by since my last ones. whoops. so i just snap one at work right quick (like the one above.) also, i read so many pregnancy update posts on various blogs and think.. yeah.. no.. not interested in typing those every week/month. no can do. plus, i really don't think YOU care if i have stretch marks yet or if my rings still fit my fat ass fingers. but, maybe there are a few things about my pregnancy i can update you on!
i hit 30 weeks yesterday, which means i have just over two months to go until my due date. everything is going great according to my doctor. i passed my glucose test (i think i already mentioned that) and my hemoglobin checked out and my weight is right on track, whatever that means. i have gained 20 pounds so i guess that is considered "on track". i will soon be seeing the doctor every other week and then it moves to weekly. yikes. yiiiikes.
physically, i feel fine.. other than having occasional heartburn and being super sleepy and/or exhausted, i really have no complaints. well, no complaints to publish on the internet. i save all my silly, petty whining for texts with my BFF, who is also pregnant. haha.. we have a ball bitching to each other. but, really, being pregnant has been pretty easy on me and i am grateful for that. yeah, it sucks to not wear all my fun summer clothes (i LOVE summer!), but at the end of the day that's not a big deal.
emotionally, i am not a nutcase. i think i am pretty easy to deal with and my hormones aren't taking over the world. i am sure marshall is grateful for that. everyone asks me if i am a basketcase and, other than being a little irritable at times, i am pretty mellow!
as far as the fun stuff goes..
we got our glider & ottoman yesterday! it looked a lot smaller in the store.. it was actually the smallest chair there and i picked it because i knew it would be going in a little room. but now that it's in the room, it looks humungous lol. it's way comfy and we love it! and, of course, randy claimed it right away.
the wall has been painted with birch trees, and as soon as we get everything else for the room i will snap a photo and show you the finished product. i am really happy with how they turned out and super grateful for marshall and nick, they painted those trees like it was no big deal!
while we have checked a lot off our list, we still have a ton to get and lots to do to prepare for the baby. it's overwhelming how much stuff babies require, ha. and not all of it is fun and exciting.. i mean.. most of it is just practical and boring. i have had fun pinning things to my baby list, but at the end of the day i should probably focus on things like bottles and breast pads. bo-ring.
my shower is tomorrow! i am sooo excited!! i know my BFF mands has been working hard behind the scenes (she tells me she has "a vision") and i can't wait to see it all come together. geez, getting excited for baby showers? who am i?? hah! but i went to jessica's baby shower last week and had so much fun. i think i am changing a little bit. it's weird. but that's ok.
you know something i have noticed since being pregnant? i can't stand some "healthy" foods anymore!  i won't lie, i have become pretty awful with some of my meal choices and that probably has something to do with it. don't get me wrong, i still make lots of healthy dinners and eat well for the most part, but some of the pre-packaged "healthy" foods i was eating before taste straight up gross now. like today, i tried eating this trader joe's egg white salad that i used to love so much.
it tasted like water and sadness. and i had a protein bar the other day—one that i used to think was sooo tasty and awesome—and it was absolutely disgusting! i threw it away. it tasted like chalk mixed with cardboard and then artificially sweetened. hmmm. interesting.
i have probably been tainted by my constant consumption of delicious things.. like ben & jerry's milk & cookies ice cream. ate that last night with a splash of milk.
this photo brought on quite the conversation. jessica was baffled that i put a splash of milk in my ice cream. i have done it my whole life. so has marshall. i thought it was a normal thing to do. i mean, not every bowl of ice cream i eat has a splash of milk, but i would say, more often than not, i douse it in a coating of cold milk. then i smash it together and it's a slushy mix between a bowl of ice cream and a milkshake.
come to find out, nobody in my family was doing this except me. i thought it was normal behavior. after asking around, turns out me and marshall are the minority and most folks haven't even heard of doing this. so you bet i am asking about this at the end of the post.. i need to know if anyone else does this!
hmmm.. what else? i don't have many more updates. my life, as you can see, isn't all too exciting these days. i mean, i just wrote two paragraphs about putting a little bit of milk in your ice cream bowl…
i just looked at my phone to see if there were any random noteworthy photos. here are a few i came across..
marshall caught the cutest snake at my mom's on sunday! i love snakes so much!
we went to bill burr last weekend. he's soooo so funny. love him. one of my favorite comedians, for sure!
i can't wait to try starbucks' new blackberry mojito tea lemonade! YUM. i already love the peach one, and i have a feeling i am going to love the blackberry one just as much.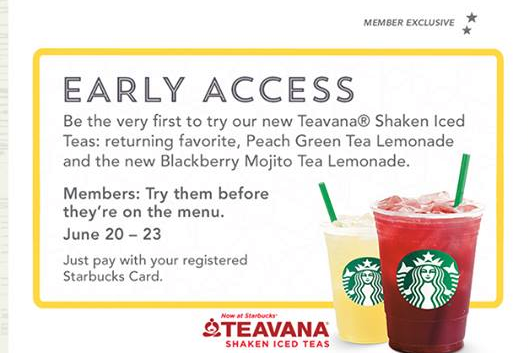 whelp. that's all i've got! three cheers for the weekend, so happy to have a couple days off. i think marshall and i are catching a flick tonight. then not only is my shower tomorrow, but it's also jessica's 30th bday! we will be celebrating in style—which means with food, because we are both pregnant. and then sunday is reserved for errands and chores and hopefully a bit of relaxing.
i hope you all enjoy your weekend! happy first day of summer tomorrow!
Qs~
1. okay, do you put a splash of milk in your ice cream? EVER? have you heard of this? am i crazy??
2. who is your favorite comedian?
xo. janetha g.