hi! thanks for all the get well wishes. my doc actually prescribed me an antibiotic (augmentin) so i am on the up and up! i feel a lot better already and hopefully will be 100% shortly. i need to be–there is wayyy too much to get done and being sick is not conducive to my to-do list. 
i actually had a super productive weekend! marshall and i worked hard on clearing out my office and moving the furniture to prep it for the nursery. now the room is finally cleared out, all my stuff is in bins in the garage, and we can convert the room to a space for our little dude. we initially weren't going to do much to the room since we plan to move soon, but marshall fell in love (as did i) with these painted birch trees…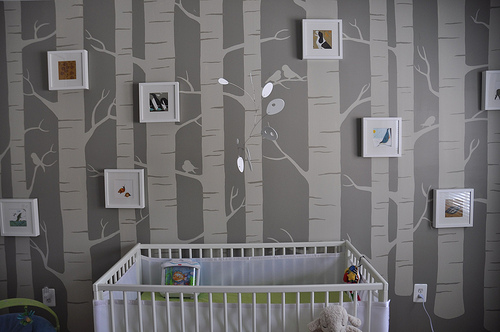 source
luckily i have a super artistic tattoo artist friend, nick, and he is going to help marshall tackle the project of painting some trees on one of the nursery walls. i can't wait to see how it turns out!
i thought i would kick it old school today and document all my meals. i am going to give you a peek into the daily eats of pregnant janetha.. which admittedly really isn't that great and vegetables are MIA.. but it is what it is and i am unapologetic. 
actually, scratch that, my day today DID start with SOME vegetables. marshall has gotten back into the habit of making juice with the vitamix and it's basically the only greens i consume these days.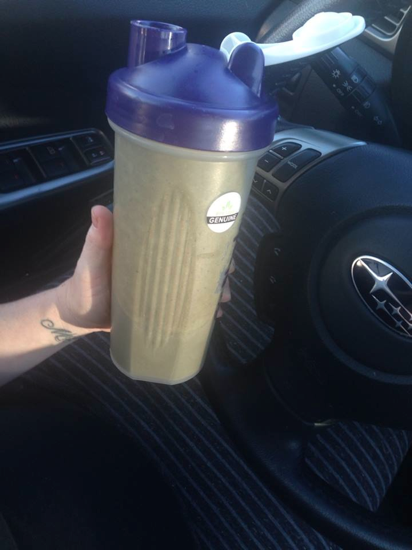 today's blend had kale, spinach, ginger, hemp seeds, mixed berries, cucumbers, a little OJ and some water to get it all moving. it was delicious! and it helped tide me over through my five monday morning meetings. so did some kona coffee with so delicious coconut milk creamer (french vanilla, my favorite.)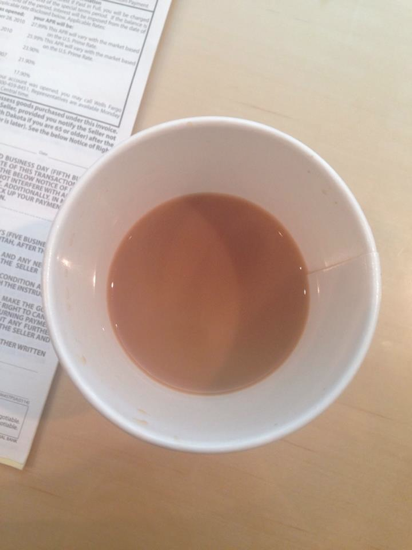 i finally was able to whip up some breakfast around 10 AM. i have been loving these new-to-me protein-packed kodiak cakes.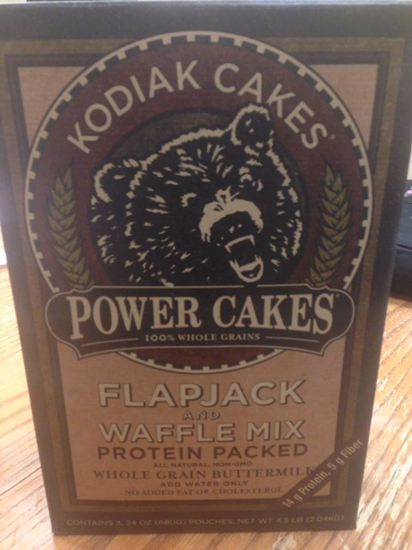 i have been a fan of kodiak cakes for years (they are a utah local brand!) so when i spotted this protein mix at costco, i knew i had to try. you simply mix the powdered mix with water and voila, pancake batter. easiest protein pancakes ever. topped them with syrup.
i worked for a few hours and drank a lot of water. i am really good at getting nearly a gallon of water in each day–that is one healthy habit i have been able to keep. i snapped a belly shot mid-water-bottle-fill-up to share with you guys. i hit the 6 month mark this week! eep! i honestly can't imagine getting even bigger.. but it's inevitable.  um.. yay?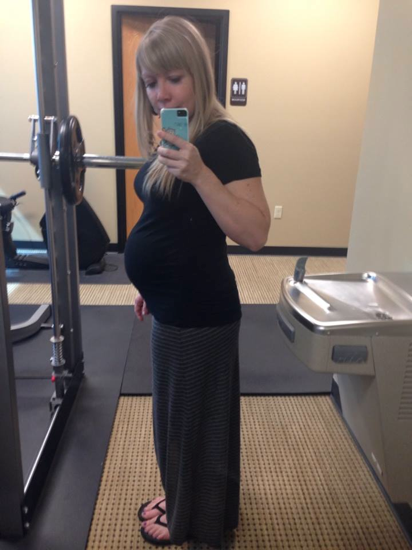 1 o'clock struck, so it was time for lunch. my appetite isn't big right now for some reason–i think the little man is taking up a bunch of space and squishing my insides to the brim and making me not hungry. and also making me have heartburn from hell.. i was up until 12:45 AM sitting upright waiting for it to go away so i could go to bed. oh, the joys.. anyway, lunch rolled around and i had a random spread of this and that.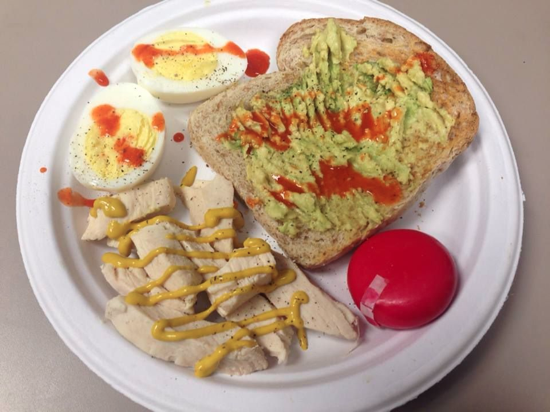 a hard boiled egg, 1/4 an avocado smashed on sprouted wheat toast, a little cholula, chicken topped with mustard, and a babybel cheese round. random, but all things that i love. ESPECIALLY avocado toast. i eat at least five avocados a week these days. love them. always have, but so much more so during pregnancy. i finished lunch with a couple sweet treats.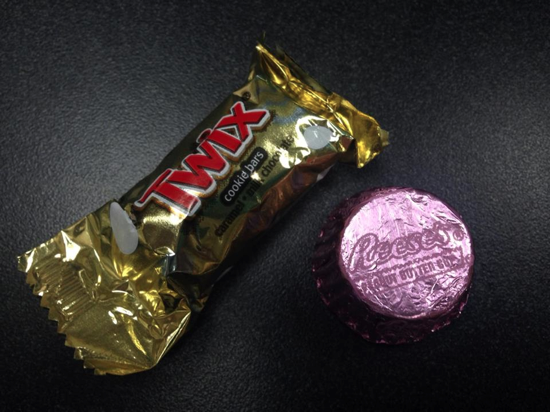 when i got home at 4, i zeroed in on the brownies i baked last night.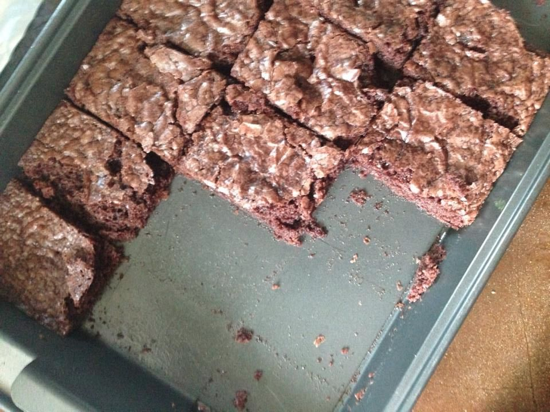 betty crocker boxed fudge brownies really are the best, aren't they? before i knew it i had eaten three and washed them down with some whole milk. that is one thing that's rad about being pregnant. for some reason dairy doesn't bug my insides anymore. SO happy about that. SO taking advantage of it by eating all the cheese and all the ice cream. i hope that after i have my baby i can still eat dairy and be OK.
anyway, from 4:07 to about 6:48 i laid on my bed and did absolutely nothing. it was a busy weekend, a late night, and a rough monday. i needed a little downtime. i played some scrabble on my phone, took a few videos of my baby punching and kicking the crap out of me (i love it!), and researched the pros and cons of strollers. LIVING THE WILD LIFE HERE, FOLKS.
i finally rolled out of bed and folded all my laundry. the upside to none of my real clothes fitting me is that i have way less to fold and hang up, meaning i can actually get the task done once in a blue moon!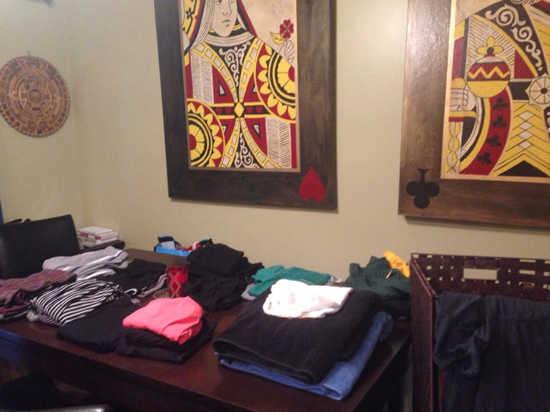 but that doesn't stop me from lusting after new summer clothes like these lulu shorts.. sigh.. next summer, next summer.
while folding, someone with long ears and a tail was patiently trying to tell me it was time for dinner…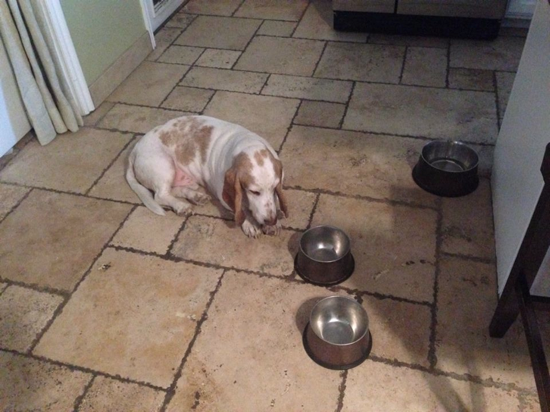 can't say no to those eyes..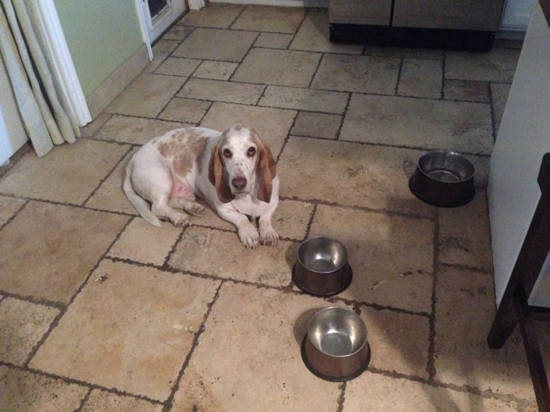 marshall got him some dinner (penny, too!) and i fixed some dinner for the humans. i was initially supposed to go out to dinner with my mom and sisters, but our plans changed so i resorted to the freezer for dinner. i had some spinach and cheese ravioli from costco, frozen alexia garlic bread, and trader joe's marinara. it wasn't pretty, but it got the job done.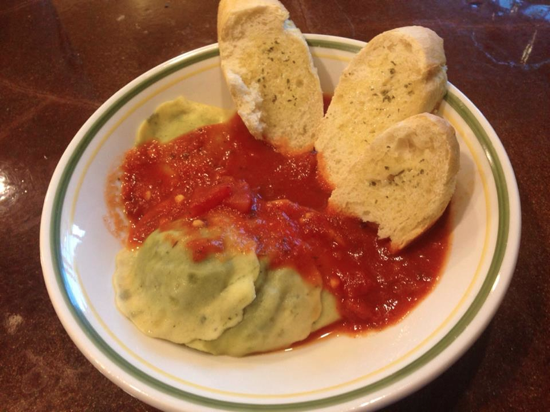 i flipping love that alexia garlic bread. if you haven't tried it, you have to. it's in the freezer section of the natural foods aisle of most grocery stores.. it's also at whole foods. 
after dinner we decided to brush the dogs because they are shedding like CRAZY right now.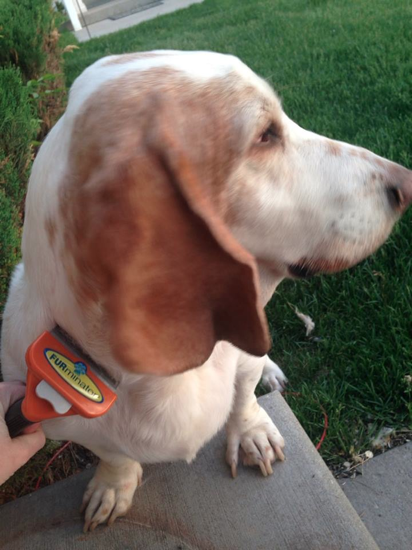 this furminator brush is seriously the best for getting all the dog hair out of the dog! i think it was a little spendy, but well worth it. this was from a single stroke of the hound.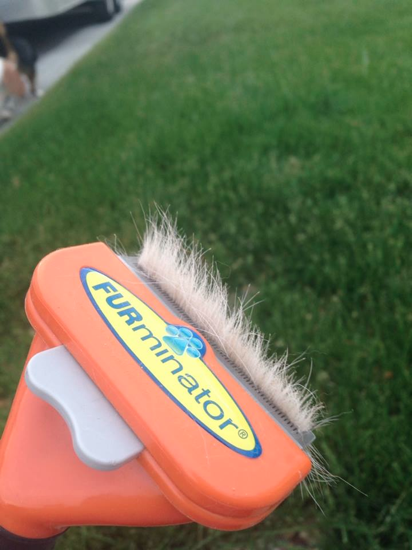 usually randy is the one who sheds the most, but i think penny is going through something because when marshall started brushing her, we couldn't believe our eyeballs.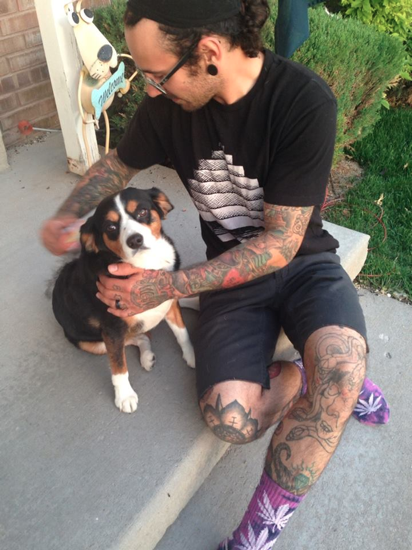 so..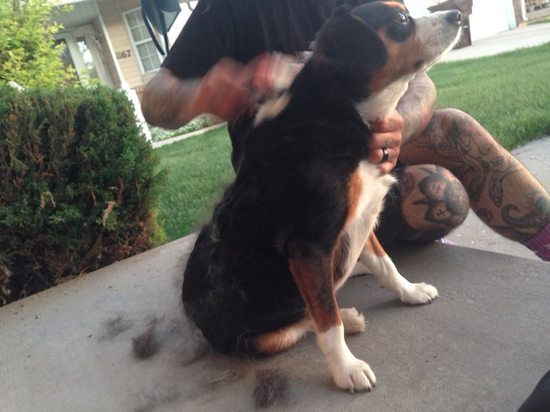 much..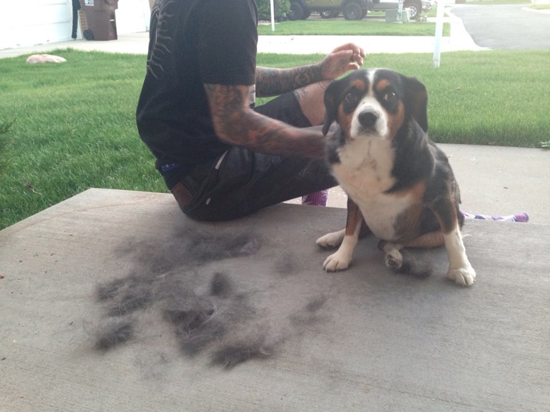 FUR!
haha.. dang. the sad thing is there will still be loads of fur all over the house in 2.2 seconds. marshall is awesome and vacuums daily–it's a full time job to keep up with those two fur monsters. 
now we are sitting around watching HGTV. like i said, living the wild life! can't wait to wake up tomorrow and do it all again! oh, and you probably noticed i didn't have any "moves" to share along with my meals. i didn't work out. i don't. i should.. but i don't. and i don't feel bad about it, either. maybe i should feel bad.. but not a single bit of me does. i am wired differently than most, i guess, and using pregnancy as a reason to NOT work out is completely okay with me. so if you are pregnant and feel bad about not working out–or even not working out as hard as you once did–stop that right now. it's fine. you can work out later. taking a load off isn't gonna kill you! 
ok. time to take a zantac and cuddle with the fam. have a great week! 
Qs~
1. on average, how many veggies do you eat each day?
2. what's your favorite freezer aisle find?
xo. janetha g.